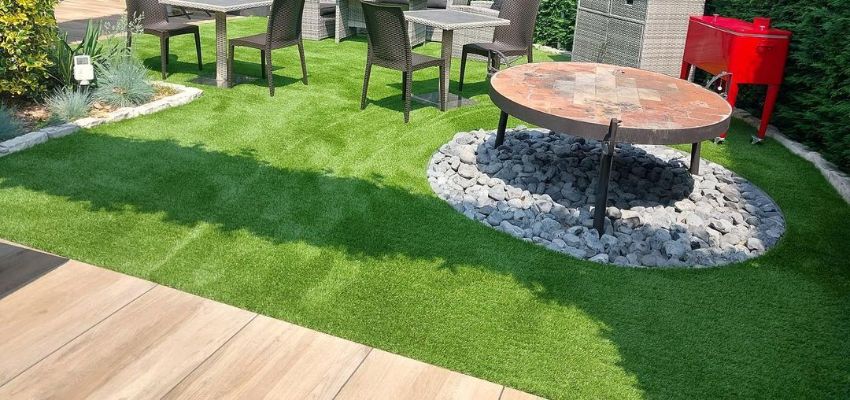 Lawns and gardens are extremely crucial for residences as well as commercial spaces because they offer a site for recreational purposes and to enjoy some time in nature. Not to mention the benefits of improved air quality and home aesthetics in addition to promoting tranquility and increased property value.
Fake grass is becoming the apple of every eye due to its compatibility with modern busy lifestyles. In this post by Fixing Expert, we'll provide you with an in-depth analysis of artificial vs. natural grass for comparison and selection based on your specific needs.
Make An Informed Decision: Artificial Or Natural Grass?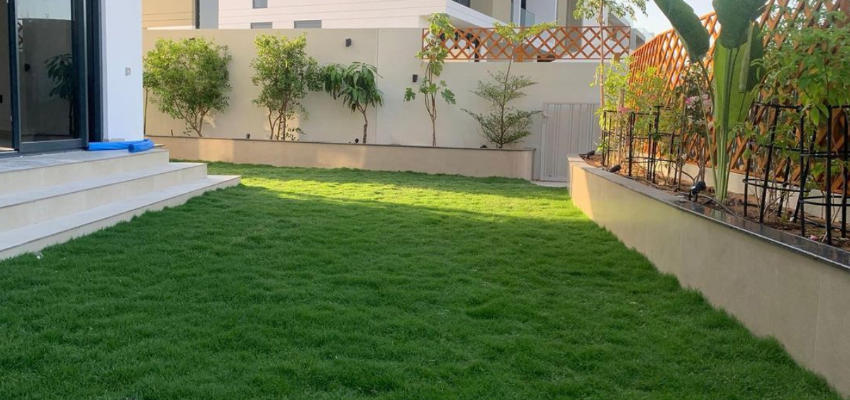 In today's modern world, homeowners are constantly looking for innovative solutions to enhance their outdoor spaces. One popular emerging solution when it comes to landscaping is the choice between artificial grass and natural grass.
Understanding Artificial Grass: Characteristics, Pros, & Cons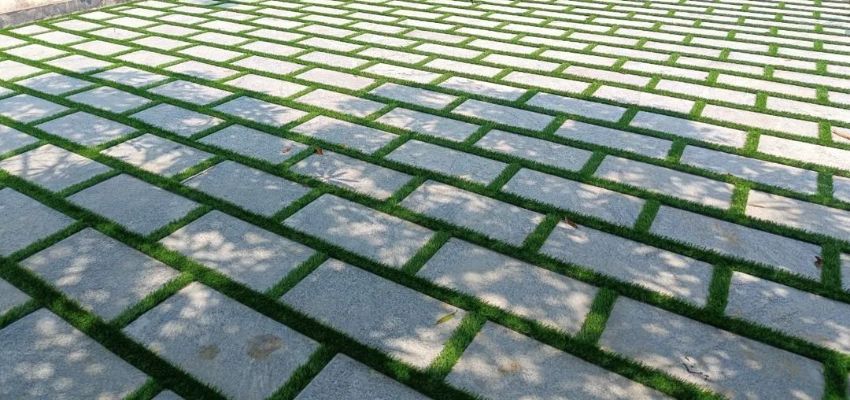 Fake grass mimics the appearance and feel of natural grass and comprises synthetic fibers namely polyethylene, polypropylene, etc. For added softness and relaxation underfoot, it comprises a backing material.
Plus, there is a proper drainage system to prevent water buildup and infill materials may also be added for additional support and cushioning. In the past, fake turf was nothing but a carpet-like surface that used to be simply placed in gardens.
However, modern-day technological advancements have rendered synthetic turf eco-friendly materials, drainage systems, backing support, and infill materials for textured appearances.
Have A Look At The Perks & Pros Of Artificial Grass Lawns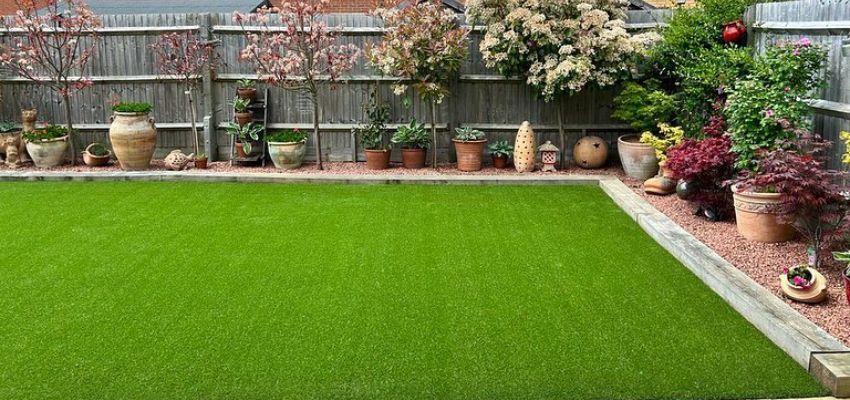 There are numerous amazing benefits of fake turf installations including;
Unlike natural grass, it doesn't require regular watering, mowing, and fertilizing, and therefore, minimal maintenance is required to keep it looking fresh and appealing.

High-quality synthetic grass lasts for many years and can easily retain its vibrant color and lush appearance even with regular use.

As said before, there's no need for irrigation which leads to water conservation and low-cost water bills.

For individuals with allergies or sensitivities to pollen, there is nothing better than fake grass for installation in the home garden.
The Undeniable Shortcomings Of Synthetic Turf
As with benefits, the drawbacks of installing artificial turf on your lawn should also be considered such as;
The upfront cost of fake turf installation is considerably high and may upset your budget regulations.

Irrespective of how good the quality is, synthetic materials can never replicate the originality and feel of natural grass.

Even though sustainable variants are available, fake grass is made from synthetic materials and therefore, has a major impact on the environment.
Read More: 6 Benefits of Using Artificial Grass Foam Underlay
The Versatile Applications & Uses Of Artificial Grass
Synthetic grass has versatile applications across various settings. Homeowners benefit from this type of grass with ease of maintenance and almost no effort required. Commercial sports fields enjoy the benefits of durability and a stable playing surface provided by fake grass.
Just like that, synthetic turf in playgrounds is favorable due to its ability to withstand heavy usage practices and safety features. Last but not least, public spaces and commercial facilities have artificial grass due to its year-round aesthetics, that too, with minimal upkeep.
Unraveling The Secrets Of Natural Grass: Features, Benefits, & Drawbacks
Natural grass possesses distinct characteristics that make it unique and appealing. It offers a lush and vibrant appearance, a soft texture underfoot, and a natural scent. Its ability to absorb water is quite remarkable.
It also contributes to oxygen production, provides habitat for wildlife, and promotes soil health. That's why a properly maintained real grass lawn is considered the true example of a lush, vibrant, and appealing natural oasis.
The Amazing Benefits Of Natural Grass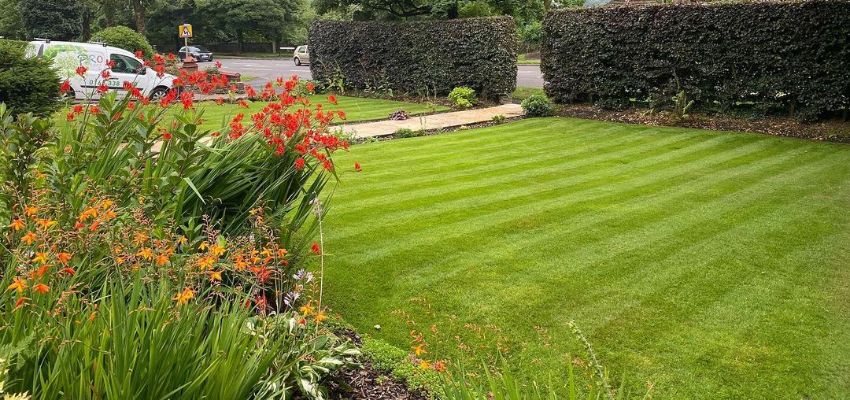 Real grass still remains to be a preferable choice for a significant number of homeowners. That's because of its amazing benefits including;
Real grass offers a sense of tranquility and creates a connection with the natural environment.

The authentic look and natural grass feel offered are irreplaceable.

It also plays a crucial role in the carbon cycle by absorbing carbon dioxide and releasing oxygen, contributing to cleaner air quality.

Unlike fake grass, there are no heat retention problems. In fact, natural grass offers a cooling effect and its surface is comfortable to walk or sit on even during hot summer days.

With real grass, you can easily modify the shape, size, and layout of your lawn to create a more personalized landscape.
The Inescapable Drawbacks Of Natural Grass
Real grass just like its artificial alternative comes with some unavoidable drawbacks. To make an informed decision, you should consider these disadvantages.
There is a regular need for watering, mowing, and fertilizing natural grass therefore, it adds to the cost and effort of maintenance.

The high need for irrigation leads to more than normal levels of water consumption thus, increasing the cost of water bills.

Even with timely maintenance, you'll not be able to enjoy a lush green lawn all year round.

Because natural grass appearance is dependent on weather conditions and seasonal variations.

Real grass is a source of allergic reactions for people who are susceptible to pollen.
Grass Comparison: Genuine & Synthetic Varieties Disclosed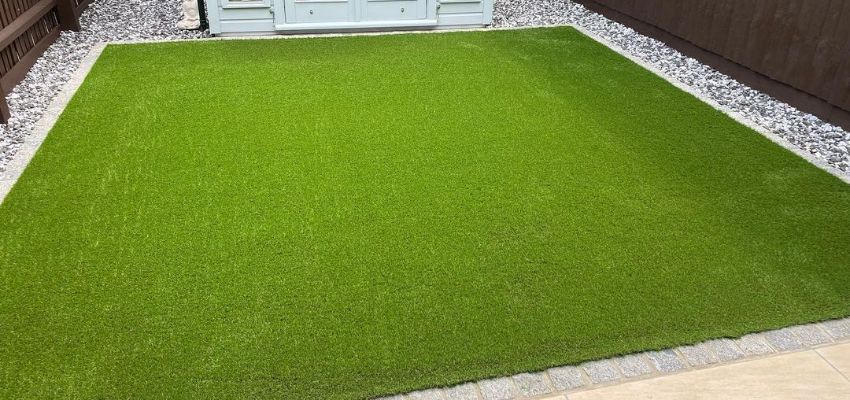 The choice between artificial grass and natural grass ultimately depends on personal preferences, budget, desired maintenance level, and environmental considerations. Here's a brief yet detailed comparison to select your desired grass type based on personal preferences.
Cost Considerations:

Fake grass has a higher upfront cost due to installation expenses.Although, it requires minimal ongoing maintenance and reduced expenditures in comparison to natural grass.
Appearance:

Real grass offers a lush, organic appearance while artificial grass does not have the same level of authenticity.
Texture & Feel:

Natural grass blades provide a soft and natural feel underfoot, whereas synthetic turf feels less authentic to the touch.
Maintenance:

Real grass demands regular maintenance including mowing, watering, fertilizing, and weed control. Synthetic grass requires minimal maintenance with occasional cleaning and brushing involved.
Environmental Impact:

Natural grass contributes positively to the environment. Artificial grass also has a positive impact with reduced water consumption but its waste disposal is another reality.
Lifespan:

Real grass has a lifespan determined by climate conditions and care, while high-quality fake turf lasts for many years by enduring heavy foot traffic and various weather conditions.
What You Should Consider To Decide Between Natural & Fake Grass?
When it comes to making a decision between artificial and natural grass, the choice is dependent on numerous considerations.
1. Climate & Weather Conditions
Real grass does not offer a lush appearance around the year even with proper maintenance. Because depending on climate fluctuations, humidity, and other factors, there may occur wilting or damage to the grass blades.
Additionally, it's a challenging task to maintain the appearance of natural grass in temperate zones because of extreme weather conditions.
2. Intended Use of The Lawn
The way you use your lawn will also play a big role in the type of grass you choose. For instance, if you arrange parties more often in your garden, artificial turf is a perfect fit for your lawn/garden.
That's because natural grass blades can't stand heavy traffic on a regular basis and need to be watered and mowed on a regular basis. In contrast, synthetic grass won't suit your taste if you want to enjoy the authentic feel and natural grass texture in your lawn/garden.
Quick Note: Read Decoration Guides By FixingExperts 
3. Budget Limitations
Cost constraints play a major role as a choice factor between real and fake grass. If you've got the budget to spend on the significant upfront cost of synthetic grass, none is a better alternative. Because you get to enjoy a lush green lawn/garden all year round with minimal maintenance practices.
On the contrary, real grass grows on its own, however, requires regular watering, mowing, and adequate maintenance. Thus, you have to put in a lot of effort as well as spend some significant amount on water bills, increased electricity costs, etc.
4. Prioritize Your Preferences
It goes without saying that the best choice is the one that you make from the core of your heart. Obviously, you should consider facts and make an informed decision for cost-effective purchases. However, your personal preferences should always be prioritized and you should not look for what others are going for.
3 Reasons You Should Choose Artificial Grass For Garden
FAQs | Frequently Asked Questions
1. Can I Install Artificial Grass Myself?
DIY artificial grass installations are possible yet not recommended. Because there is a high chance of damage to your valuable investment. In contrast, seeking professional assistance will save you a lot of time and effort as well.
2. How Long Does Artificial Grass Last?
The best quality synthetic grass with timely maintenance can last up to 20 years.
3. What Are The Maintenance Requirements For Natural Grass?
Real grass requires on-time watering, mowing, and fertilizing. Plus, scarification and aeration are included. All these practices come under the umbrella of adequate maintenance.
4. Does Artificial Grass Get Hot In Summer?
Yes, heat retention is one of the major drawbacks of fake grass. Synthetic grass fibers retain heat and therefore, it's really difficult to walk or play on synthetic turf during hot summer days.
5. Is Artificial Grass Pet-Friendly?
Yes, there is no harm caused to pets by synthetic turf. The finest quality synthetic grass fibers are resilient to damage caused by pet claws, nails, or paws.
6. Can I Grow Real Plants In Artificial Grass?
Yes, you can grow real plants on artificial turf. However, the key is to plant them during the installation of synthetic turf. The drainage system of the turf allows the plants to thrive and be watered.
7. What Is The Average Lifespan Of Natural Grass?
If it's a perennial grass type, it can sustain for 7-8 years with adequate and timely maintenance. However, annual grass blades last only a year.
8. Will Artificial Grass Fade In Color Over Time?
No, the best quality fake grass fibers are extremely durable and resistant to staining or fading.
9. Is Artificial Grass Suitable For Playgrounds?
Yes, playgrounds are one of the most common and popular sites for synthetic grass applications. Because it provides a safe and easy-to-maintain surface for playing.
10. Can I Install Artificial Grass On A Slope?
Yes, it's possible to install fake grass on a slope. However, there should be fixing spots at the top of the slope for extra support and keeping hold of the grass in place.