Curtain Alteration Dubai Service 2023 | For Perfect Treatment Of Your Window Frame
Curtain Alteration Dubai : Everyone wants to decorate their home with unique and trendy interiors. For interior decoration, the curtain is an ionic item to consider. They not only secure your privacy but also enhance the beauty of your space. So, go with the trendy styles, and fabrics. Curtain alterations gives a great and elegant look to your curtains and it's belonging. 
By the time you're getting bore from your windowpane. Its style and fabric are not in fashion anymore or they just need some alteration. Buying new curtains and replace them is easy, but it's a waste of money. Although, you can give them an unfamiliar glance through curtain Alteration. Fixing Expert provides you the best alteration services in the whole emirates of UAE. 
Our Professional Repairers Give The Best Curtain Alteration Dubai Services
Sometimes, your curtain only needs a slight alteration. And if you're looking for curtain alteration services near me, then you're at the stated place. We're curtain alteration Dubai experts. Our professional repairers are skilled in giving suitable suggestions for alteration that further enhance the charm of your room. First, our professional designers make a soft project of your curtain alteration, and then after your approval, we work on it. 
Bring your old curtains to our designers so they work on them and make them brand new trendy Blackout Curtains by changing their style, adding lining and fabric, etc. We alter your fabric carefully so there's no chance of mishap. Because we know that you're choosy about your interior decoration to make your home original and extraordinary from others. 
Fixing Expert Provides You The Expert Stitching Tailors For The Curtain Alteration
Curtain Alteration Dubai boosts your curtain's style and gives it a new fine look. Try to alter your silk curtains from skilled professionals or stitching tailors that have a pleasant sense of designing and alteration. Sometimes, your curtain is all good for your space, but it just needs some stitching and resizing for the perfect look. And if you're searching for a curtain tailor near me, then our experts are the best fine tailor for fulfilling your stitching needs.
If you want to change your curtain from eyelet to pleats curtain or from three pleats to six pleats, you only need a magnificent tailor. In short, there are many options for alteration of the curtain so you no need to buy new ones. Give your designs to our stitching tailor and we give our best to alter curtains in their best form. Use our stitching service to customize your old curtains.
Get an emergency call or appoinment.
Curtain Alteration Dubai | Resizing Upto Your Needs
Regarding resizing, it's a pretty tricky task. An ordinary tailor or designer can knock down all the looks just because of his/her negligence. You should consult a professional designer for alternation. And if you're awaiting Curtain Fixing Services for curtain alteration then professional designers of Fixing Expert will help you out. 
Nobody wants to buy a new curtain just because of his/her tailor's carelessness. Be wise and choose the right website. Resizing can make your curtain alteration in Dubai even more beautiful. Remember, you're giving the most integral part of your interior decoration for alternation. So, choose our expert that's professional in resizing curtains and making them pretty as possible. 
It is possible that your curtain's fabric and style are all fine. But curtain hooks, rod, or rail needs an alteration that would emphasize the beauty of the window frame. Replace your rod's hooks and tie-backs with us. We assured you they even look more fabulous than before.
Get Seamless Alteration Of Curtain's Belonging By Us
Besides curtains, its accessories like curtain rods, curtain rails, curtain holders, and curtain hooks, etc could also need remolding. If you're hunting for the best curtain alteration service near me, then Fixing expert presents you with the perfect alteration of curtain and its belonging. We have a complete alteration service for our customers. And our motto is to fulfill our customer's demands. 
We care for you and we know you need seamless alteration for your window frame so, we're here in the emirates of UAE for excellent curtain alteration.
Reviews from Local Customers in Dubai
I am Interior site Engineer and Auto Cad drawing 6 years experience fit out interior apply for jobs
Team of expert Interior Design & Fit Out experts in Dubai to handle Carpentry, Flooring & Glass Work tasks. Highly Recommended!
Innovative design concept with experienced engineering.. they way of execution and co-ordinations are realy well.. Highly recommended..
Mashallah Good experience with them, Perfect and skilled staff, Keep it up...
Awesome people to work with, thorough professionals and super reliable.
Very good company with very nice Technocommercial Team.
Team of best Interior Designers and Fit Out expert in Dubai . We Highly Recommend this company for your next Carpentry, Flooring & Glass Work projects!
Best company for your Carpentry, Flooring & Glass Work. We highly recommend Interior Design & Fit Out Company Dubai. Professional team, Quick Response!
Frequently Asked Question (FAQs)
Yes! it is possible, just fold the curtain behind the fabric as needed. Press it with a hot iron to form a sharp edge. Secure the folded fabric either with safety pins or sewing.
A long curtain means you have an extra-long curtain that has excessive fabric. It's simple is that just trim the curtain from the bottom as depends on your requirement or fold the fabric of the curtain according to your need.
To join two curtains together, just use hem tape. Its stickiness is permanent, and this tape twigs your curtains together for a long time.
For sure! You can do it either by sewing machine or by hand. Just grab a matching thread and start sewing in the straight line. Cover all the area and tie a knot to secure the thread.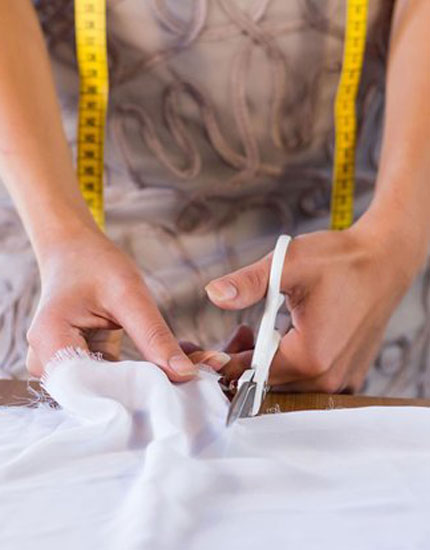 Why Us For Curtain Alteration Dubai?
Fixing Expert is the top-notch online and offline service provider in the UAE. Curtain alterations is one of our specialties. We have expert designers and all tools that are required for Curtain alteration Dubai service and could make your frame charming. Our tailors and designers work in such a way that they don't damage your curtain and do alterations according to your plan. As the seamless service provider in the emirates of UAE, we're offering these services for years.Contact us because we're easy to work with. Place your order and get them at the most reasonable prices.


OUR SHOWROOMS
DUBAI BRANCH
Al Quoz First Behind BMW Showroom Sheikh Zayed Road Dubai , UAE
Phone: +971502136026
Email: [email protected]
Working Hours: 08:00AM to 09:00PM