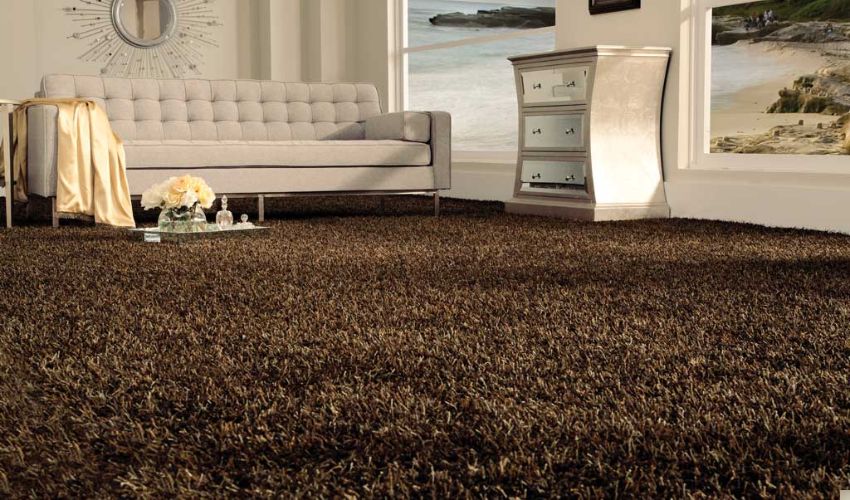 The selection of a carpet color for your room is not an undemanding job. Think deeply about it because it is a long-term decision. Once you have decided on the carpet color, it is not simply a matter of changing it.
The carpet color that is coherent with the color of the walls always has a very positive impact. If you choose the perfect carpet for your walls, it gives a sense of happiness and perfection. When you find perfection inside your room, it urges you to be perfect outside your room.
In short, color selection actually has a very positive impact on your life, so always choose those combinations that make you happy and excited.
Why Choose Gray Paint For Walls? | Reasons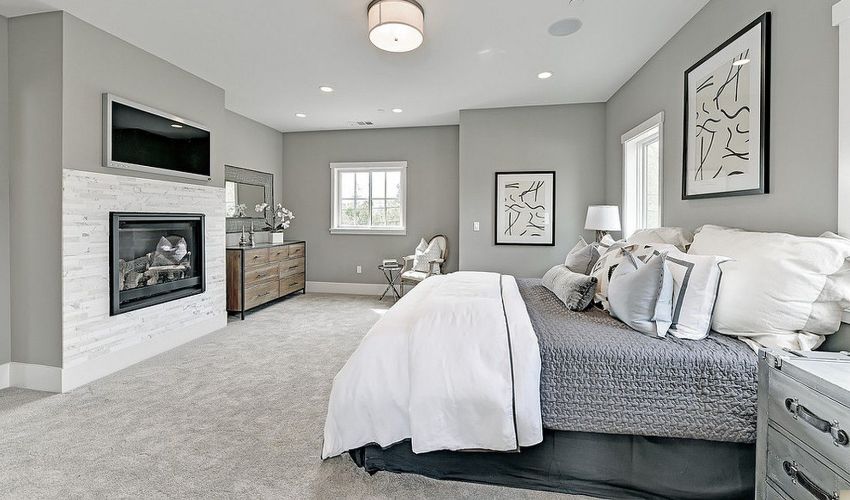 Nowadays, most people prefer gray paint for their walls because of the diversity of gray colors. In color psychology, gray color is the symbol of peace and balance. Therefore people adopt gray paint for their walls.
After this, they definitely have to choose the carpet color for their gray walls. It is really a complicated job to pick the best carpet color for your gray walls when lots of competitive options are at hand. This blog will help you choose the best color for your gray walls. Keep following;
10 Best Carpet Colors For Gray Walls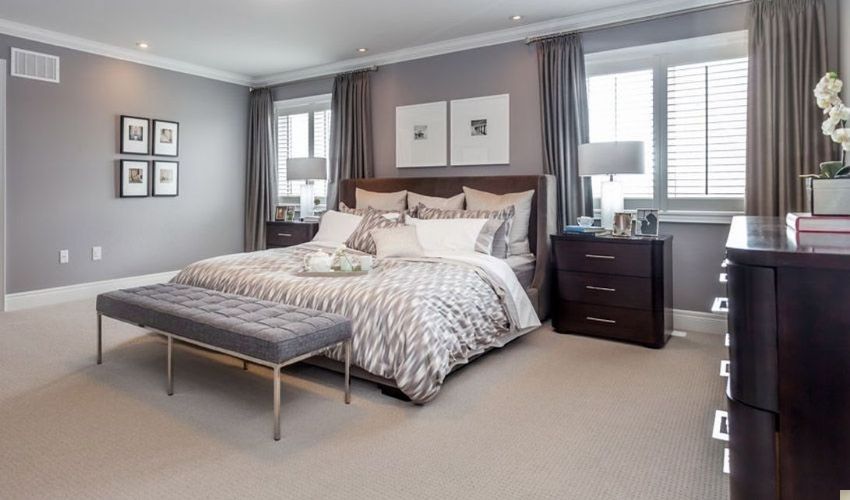 We are going to present you with a list of the 10 best carpet colors for your gray walls. We will explain their traits and reasons for adopting them. This guide is going to be really great for you. Read carefully, because one of the following colors will decorate your room and give a unique look to the interior atmosphere.
Mint color
Navy color
Light blue color
Dark gray color
Gray color
Light brown color
Beige color
Cream color
Light gray color
White color
Mint Color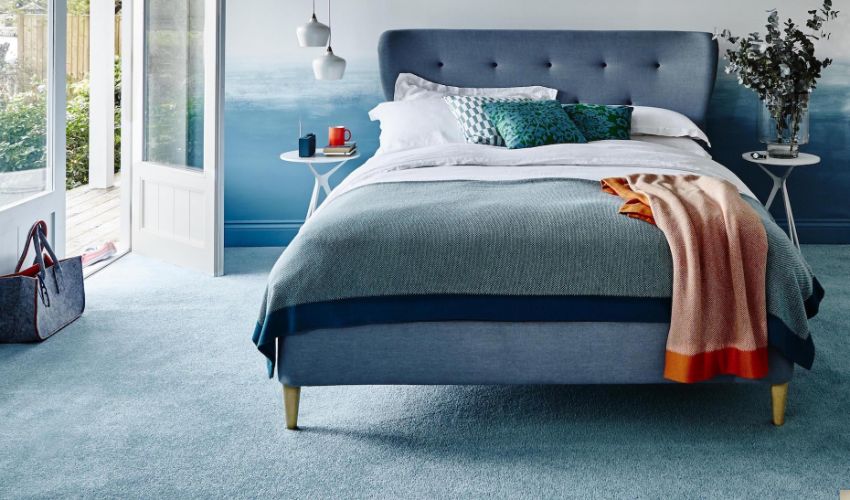 If you wish to do something unique with your bedroom, choose a mint carpet for your gray walls. It will make your room unique. The mint color gives your room a very natural look, which creates a peaceful atmosphere in your room. It will make your mood better and more refreshed.
Navy Color
Navy is another magnificent shade of blue, which makes your room fascinating. If you wish for freshness, uniqueness, boldness, and attraction in your room, opt for a navy carpet for your gray walls. This color also includes gray undertones, which will be a perfect match with gray walls and make your room elegant.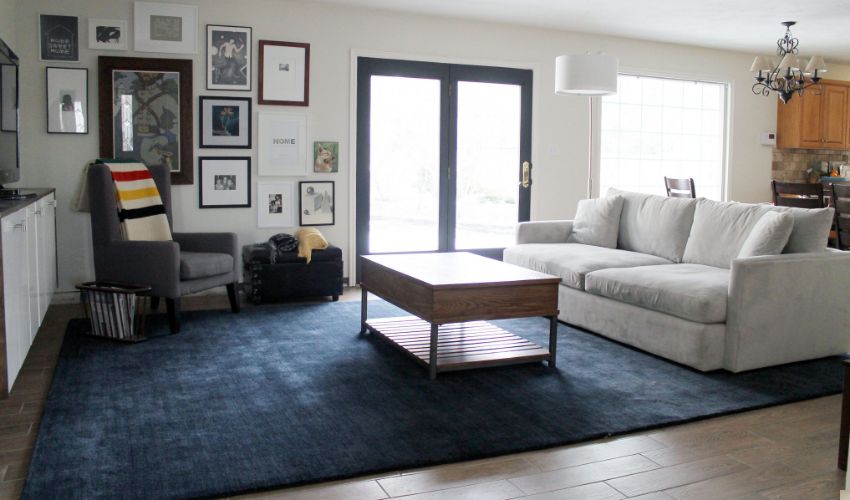 Light Blue Color
If you consider that the gray walls will make the environment of the room boring, you can solve this issue by using a fresh color like blue. With the help of a light blue carpet, you can eradicate this boring environment in your room. The light blue color looks neutral with gray, so it will create fresh visuals, a tremendous look, and a sensational view of the living room.
Dark Gray Color
Dark gray carpet with gray walls is another one of the best combinations if you are looking for bold, modern, gorgeous, and appealing visuals in your room. This offer is not valid for those rooms that receive less light; otherwise, they will look smaller.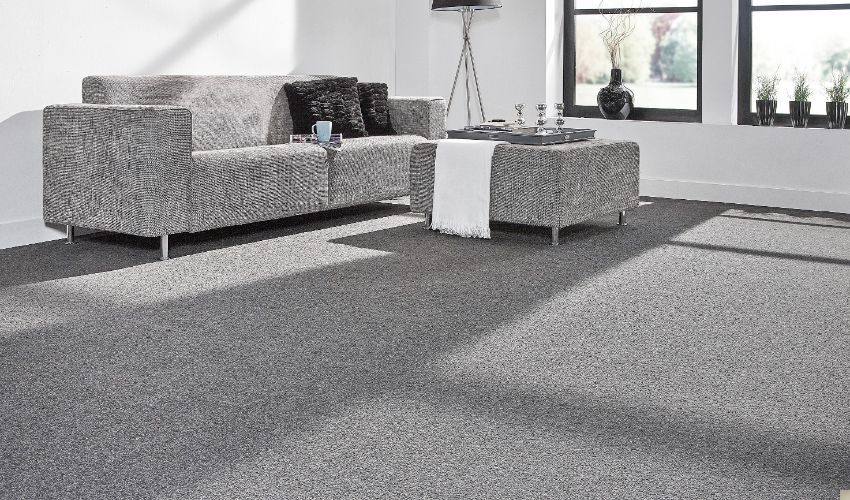 Gray Color
If you use gray carpet on gray walls, it may be a little risky, but if it is done perfectly, you can find wonderful consequences. In particular, if you like to use contrast with your decorations, it will be heart-touching and magnificent.
Light Brown Color
If you prefer a stronger flooring color, light brown is for you. It will make your room's atmosphere warm without being bold. However, you will see an enchanting space in your room.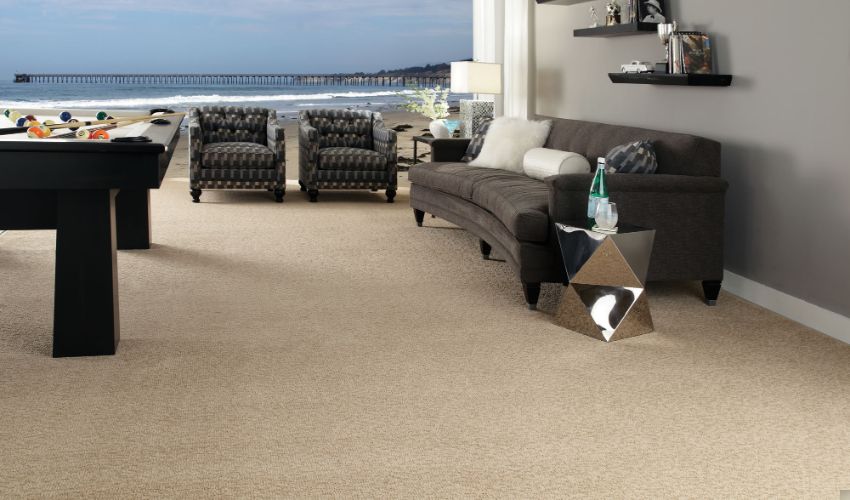 Beige Color
The beige color is another neutral color that will definitely be suitable for your gray walls if you wish for a neutral, peaceful, elegant, and pleasant look in your room.
Cream Color
The cream color is another better shade to use with gray. If you want a warm interior, use a cream carpet. It will give your room a warm, captivating, and superior look.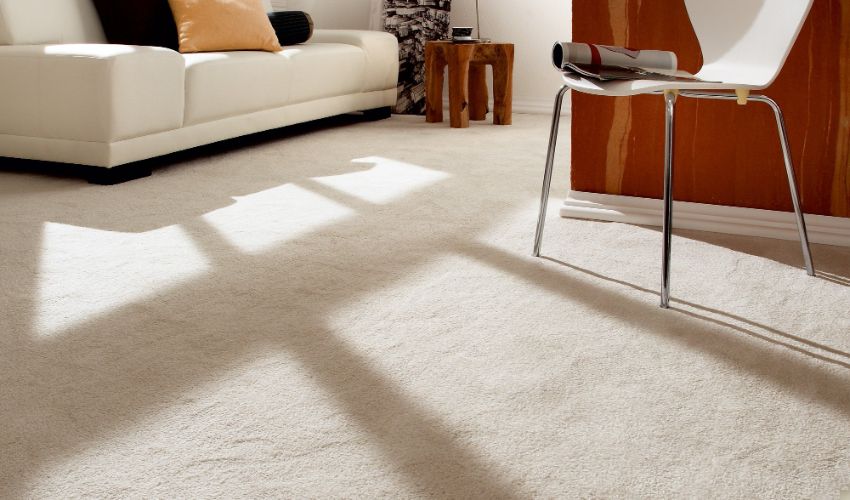 Light Gray Color
If you like low maintenance and don't wish to use white color, then light gray is the perfect option for you. A light gray carpet will create a monochrome view inside the room, which will create an even atmosphere in the entire room. But, the monochrome effect may bore you. To prevent it, choose your furniture's color contrast with light gray.
White Color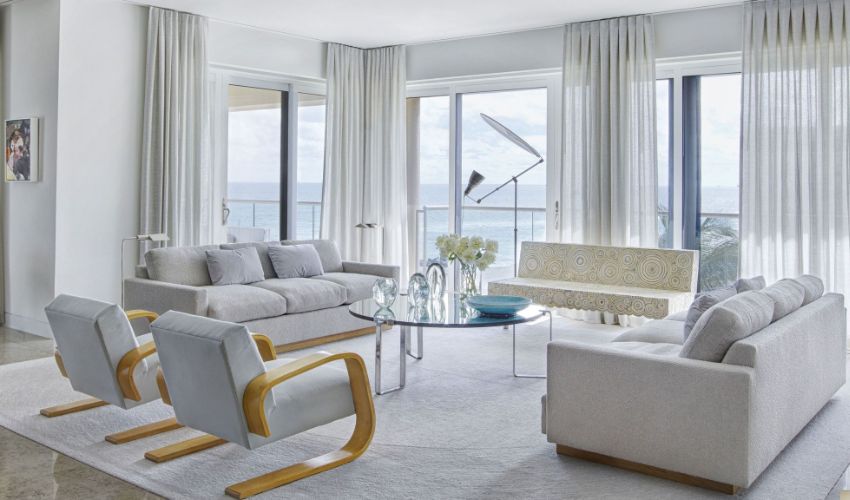 If you are looking for a perfect contrast, then go for a white carpet to go with your gray walls. A white carpet will give a unique look at your room. However, white carpet needs more care and maintenance as it can capture dust and debris so easily, which will harm the aesthetic of the room.
People rarely know what color is best for gray walls. If you are also facing trouble choosing the carpet color, here are some guidelines for you to choose the carpet color for your wall. This study will also assist you in selecting a suitable color of carpet for your gray walls.
Factors Behind The Selection Of Colors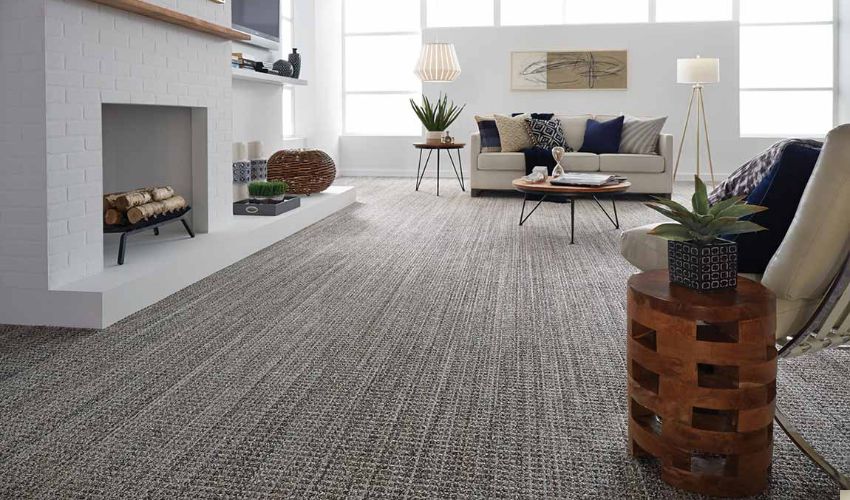 You can decide the color of your carpet following the guidelines.
Neutral colors are always a better option.
Consider flecked carpets rather than solid colors.
Note the room's lighting.
Consider the size of the room.
Neutral Colors Are Always A Better Option
Neutral colors are always a better suggestion. When you use neutral colors, a neutral atmosphere is created in your room. It prevents any contrast. That is why we suggest you get a gray carpet for your gray walls. You can also opt for a color scheme according to your painting and furniture.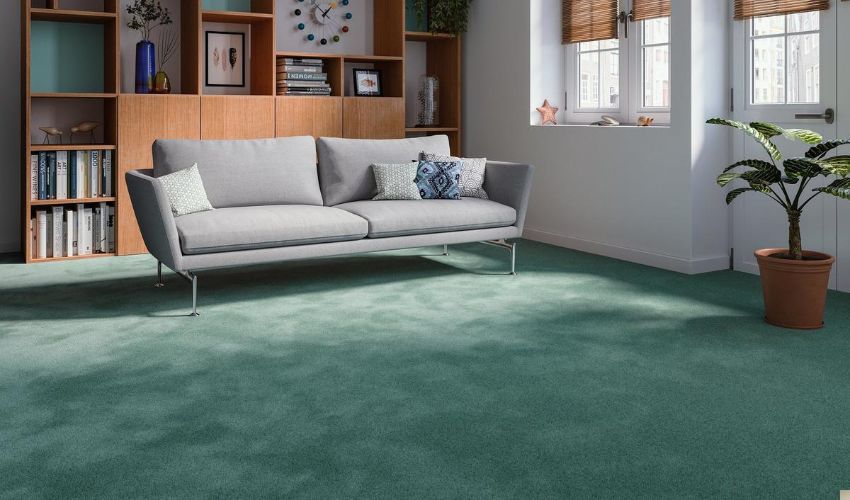 Consider Flecked Carpet Rather Than A Solid Color
Flecked carpets are normally light-colored carpets with dark flecks. They are available in blue, ivory, or gray. You will like it because it is captivating, durable, and hides dust during vacuuming.
Note Room's Lightning
If there are enormous windows in your room, plenty of light will come into it, which means your carpet color will be more visible. However, in the dark spaces, the room gets a lesser amount of light. That is why your carpet will look a few shades darker than reality. So, choose something a few shades lighter to produce more darkness.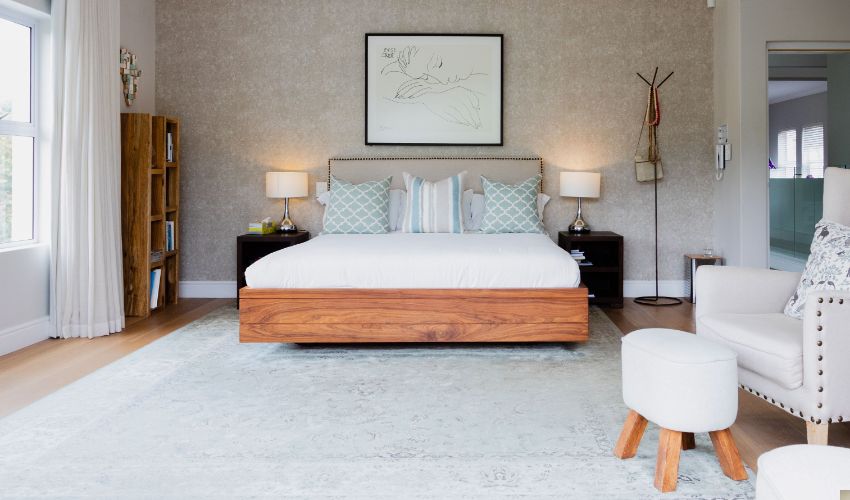 Consider The Size Of The Room
If you use a bold or dark-colored carpet in your small room, it will look worse and appear like a cave. Therefore, avoid using bold colored carpets in small-sized rooms; save them for the bigger ones. In narrow rooms, light colors are always workable.
An Easy Guide to Choosing Carpet for Your Home
Frequently Asked Questions
---
Before finishing our blog, we will answer frequently asked questions. These answers may be beneficial to you.
[helpie_faq group_id='31'/]