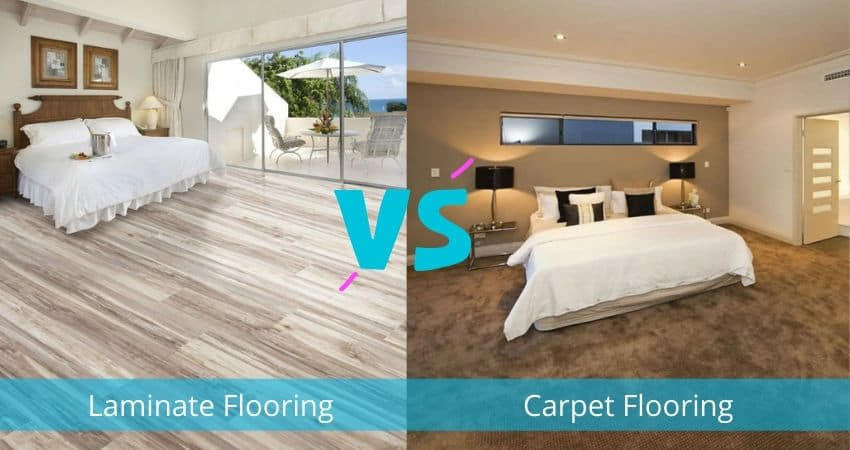 A bedroom is a kind of sacred place where you rest, reset, and refresh yourself after a long, stressful, and tiring day. A captivating, elegant, aesthetical, and luxurious atmosphere in your bedroom is what you need to regenerate and recharge yourself for the next day.
You can enjoy all the mentioned things with cheap laminate wood flooring or carpet. Both will provide you with what you deserve, but as usual, the question arises, which one is better? Before answering this question, let's see a common question.
How Should Be The Bedroom Atmosphere?
A bedroom's atmosphere must be peaceful, comfortably warm, soft, and relaxing. All this can be achieved by choosing the right one, whether it be pure spc max flooring or carpet. We will follow our requirements in the bedroom as a rule and decide which one is better.
Obviously, it is not an easy task to decide what to choose. We will have to consider many things like durability, cost, and pros and cons of both laminating flooring and carpet. After this kind of comparative study, we can easily decide the best option for our bedroom.
Carpet Flooring | Pros And Cons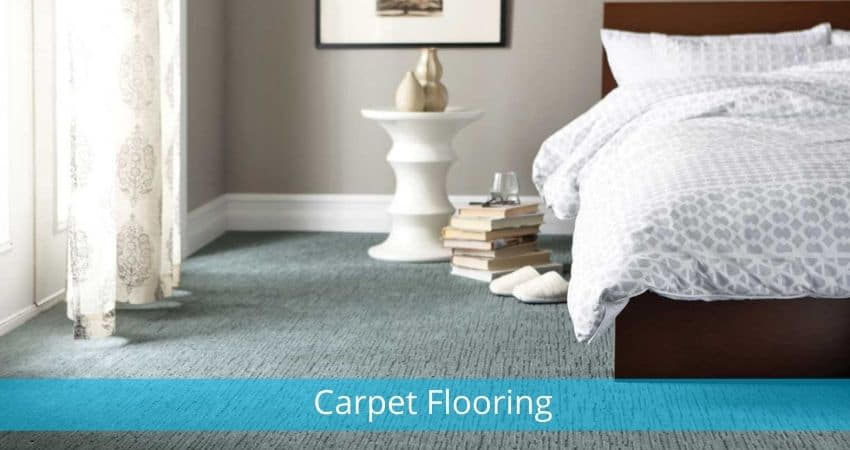 Carpet flooring is one of the most popular options because of its luxurious appearance and natural warmth, and it is considered the best flooring option for bedrooms because of its luxurious appearance and warmth. However, there are some drawbacks that must be considered. Let's move on to the pros and cons of carpet flooring.
Pros Of Carpet Flooring
There are many advantages to carpet flooring, which makes us urge you to install it in our bedrooms.
Inexpensive
Padded surface
Soundproof
Insulation
Aesthetical
Inexpensive
In terms of its usage, luxurious look, and lifespan, carpet flooring is not very expensive as compared to the parquet wood flooring. This feature frequently outperforms competitors in the market.
Padded Surface
Carpet flooring has a padded surface which provides softness. It can be used in children's bedrooms and play areas. If there are old people who have a problem walking, it may be beneficial for them as it saves them from injury if they fall down.
Soundproof
One of the best features of carpeting is its soundproof quality. It can absorb external noises and sounds because of its padded surface. In this way, carpets ensure calm in your bedroom.
Insulation
Carpets can act as insulation. They warm your bedroom in the winter and prevent heat loss, which makes your bedroom comfortably warm.
Aesthetical
When we talk about the aesthetics of our bedrooms, we also have option of luxury vinyl tile flooring. Its beautiful colors and different designs maintain the beauty of our bedroom.
Cons Of Carpet Flooring
Although carpet flooring has many advantages, like soundproofing, it still has some drawbacks. They are:
Maintenance
Trap allergens
Chemicals
Cannot be recycled
Maintenence
It's very difficult to keep the carpet clean, especially when you have a toddler or a pet. Clean it regularly to prevent permanent stains. In other words, its maintenance is not an easy job.
Trap Allergens
Carpets are a trap for allergens; they get into the carpets. It's very difficult to get these allergens out of the carpet, which can create problems for allergic patients.
Chemicals
People who are chemically sensitive should not use carpet flooring for their bedrooms because some carpets give off gases like formaldehyde, which can cause trouble for them.
Cannot Be Recycled
Carpets cannot be recycled again. They are thrown into landfills, which can cause pollution. It may also be a con of carpet flooring.
Above are the pros and cons of carpet flooring for bedrooms. Pros urge us to choose carpet flooring, and cons stop us from doing this. However, stay with us; the blog is not over yet.
Laminate Flooring | Pros And Cons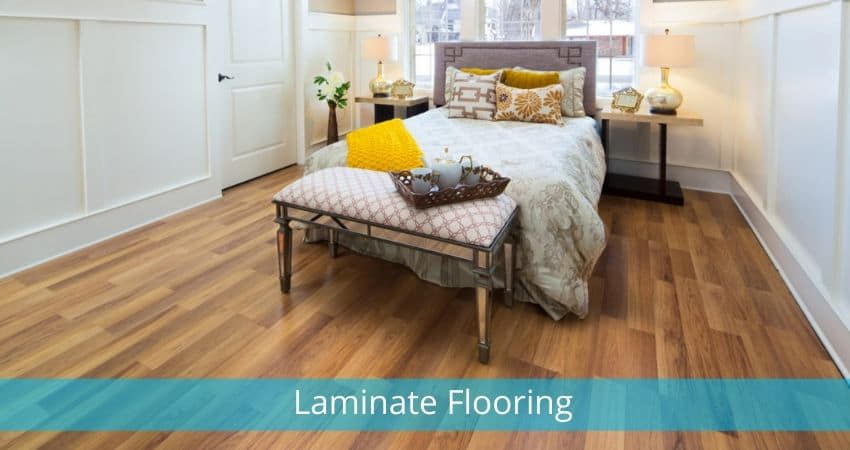 Laminate flooring is also an available option for your bedrooms, as it is an emerging trend that people prefer laminate flooring. However, before deciding, read its pros and cons.
Pros Of Laminate Flooring
The benefits of laminate flooring are listed below to persuade you to install it in your bedroom.
Affordability
Resilient
Beautiful appearance
Easy maintenance
Affordability
Laminate flooring is cost-effective. It is made of composite wood compressed together, which is less expensive as compared to natural materials.
Resilient
Laminating material is resilient; it is scratch-resistant and comes back to its original shape after bending or piling. This feature beats other competitors.
Beautiful Appearance
It is also available in different beautiful designs and textures, which should be considered when going for flooring.
Easy Maintenence
Spills and dirt signs can be easily seen and cleaned with a simple piece of clothing. Laminate flooring is easy to vacuum; hence, it is easy to maintain.
Cons Of Laminate Flooring
You have recently studied the pros of laminate flooring, but before deciding, you need to know its cons.
Noisy
Hard
Not moisture proof
Sensitive to sunlight
Noisy
Laminate flooring is noisy underfoot. As it is completely rigid and is installed directly on the floor, it gives off a sound when we walk. If lamination is done on the upper floor, it will transmit a huge amount of noise toward the lower floor. However, this problem can be solved to some extent by padding.
Hard
The hardness of laminates can cause issues in bedrooms where children play or in areas where elderly people are at risk of falling. Its hardness is a drawback that prevents people from installing it.
Not Moisture Proof
Laminate flooring is not suitable for the wet environment as it is not moisture-proof. If there is an attached washroom, then you will have to mop out the water before penetrating it into the laminates.
Sensitive To Sunlight
Ultraviolet radiation can be the reason laminates fade with passaging time. If your bedroom receives direct sunlight, don't install laminates there, otherwise use heavy shade curtains to stop intensive radiation.
You have gone through the pros and cons of both flooring materials. Now you can decide which one is the better option.
Let's conclude;
Conclusion | Which Is The Better Option?
There is no thumb rule for telling which is the better option because both have their negative and positive features. So, we must be conscious before deciding.
Carpeting Is Better If
Bedroom belongs to toddlers or aged persons.
You don't have pets.
The inhabitant has no asthma.
The bedroom is uncomfortably cold in winter.
Laminate Is Better If
The bedroom belongs to an asthma patient.
You don't have a problem with stains.
You are not bothered if the routine vacuum is not done.
You have no problem if someone fell or gets injured.