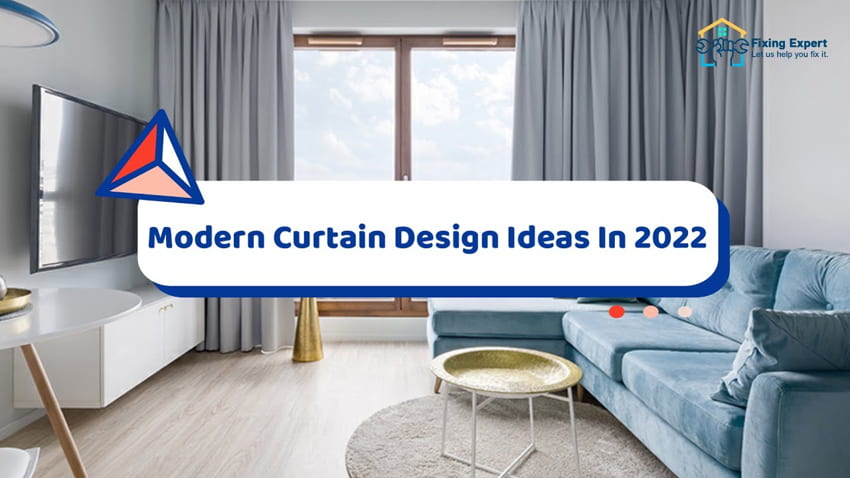 Curtains are often considered the most classic and beautiful window treatment choice, with practically every homeowner opting for them. People want to obtain curtains with distinctive and fantastic patterns since they play such an essential function in the interior of our houses.
To account for all of these considerations, curtain makers are attempting to develop new designs that provide a modern and attractive touch to your rooms. You should get drapes that are more useful and assist in the decoration of your rooms.
It is not difficult to select the ideal design for your room's curtains, but some people make several errors throughout the process. The main goal of hanging the curtains would be defeated if such errors were made.
When purchasing contemporary design curtains for your house, pay close attention. Today, we've written this post to assist you in making the best selection possible when it comes to choosing modern curtains for your home windows.
Top 5 Modern Curtain Designs For Your Home Windows
There are many different types of curtains on the market. Each curtain has a unique texture, pattern, color, folding method, and so on. Velvet, silk, cotton, satin, taffeta, jacquard, linen, veil, matting, organza, micro-veil, chenille, chintz, and other fabrics are available for curtains.
Everyone has their own preferences when it comes to choosing and creating distinctive curtain designs. The top five modern curtain designs for your house windows will be discussed in today's tutorial. Let's take a look at each of the new curtain designs for 2023 one by one:
1. Pencil Pleat Design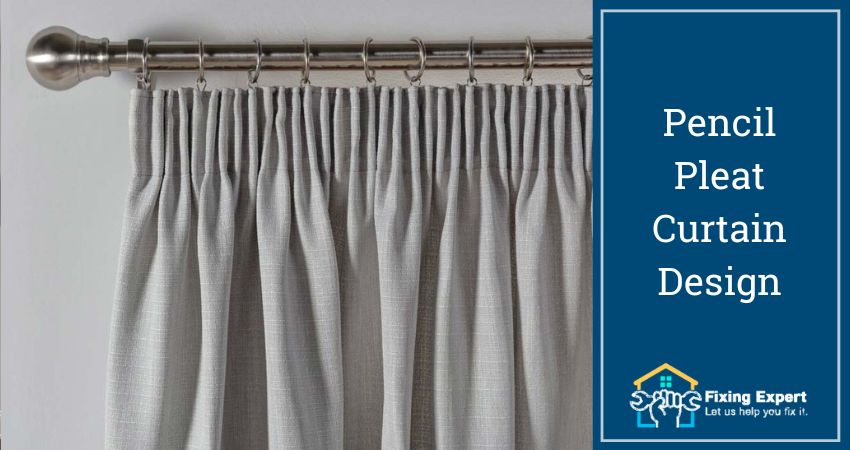 The fabric of the curtains creates wonderful and imaginative pleats in this curtain design for the house. Layered curtains are another name for them. A layer of patterned colour is carved onto the plain cloth to produce pencil pleat curtain design.
Layers on a plain fabric look wonderful and give your home's décor a contemporary feel. Choose this style to create a stunning aesthetic that will complement the attractiveness of your space.
2. Eyelet Curtain Design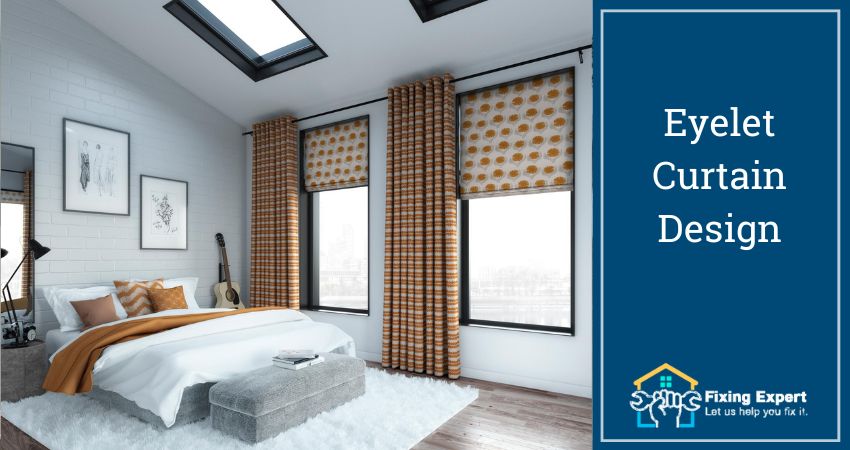 The new design of the eyelet curtain is accomplished by combining a lining fabric with a plain cloth. The colourful lining will only be seen at the top of the curtain, with the remainder of the curtain being plain white.
Eyelet curtain design will give the inside of your space a pleasing appearance. To give your home a modern and rich feel, use this pattern and match it to the colour of your walls and furnishings.
3. Tab Top Curtain Design
When the top of the curtain is folded over the curtain rod and tabbed with the button on the front side, it creates a basic curtain design. The entire curtain is basic and covered with a dark coloured border in a tab top pattern.
It seems basic, yet it offers your home's interior an artistic, somber, and modest appeal. Use your imagination to create this beautiful pattern by combining two different colors.
4. Box Pleat Curtain Design
The curtain material has bigger box pleats in this style of pattern. To get this look, you'll need simple coloured curtains. A basic pink curtain, for example, is covered with a box pleated pattern. Because of their modest size, you can only cover the top of the curtains. Use this design to give your area a graceful and modern feel.
5. Pelmet Curtain Design
The top of the window has pelmets over the curtains in this curtain design. Over the window, a pelmet box is constructed. The curtains are then knotted on both sides with a patterned thick fabric that matches the pelmets in color. If you want to give your home's interior a historic and modern appeal, choose this design.
Conclusion
This article is about the top 5 contemporary curtains for house windows that may help you improve the aesthetics of your home's interior. Further, you may consult with interior fitting contractors dubai.
I hope you found this post useful and that you can simply add a modern touch to your house by using these fantastic window curtain design ideas. If you have any questions or don't understand something, you may ask them by leaving a comment. We'll show you the way.