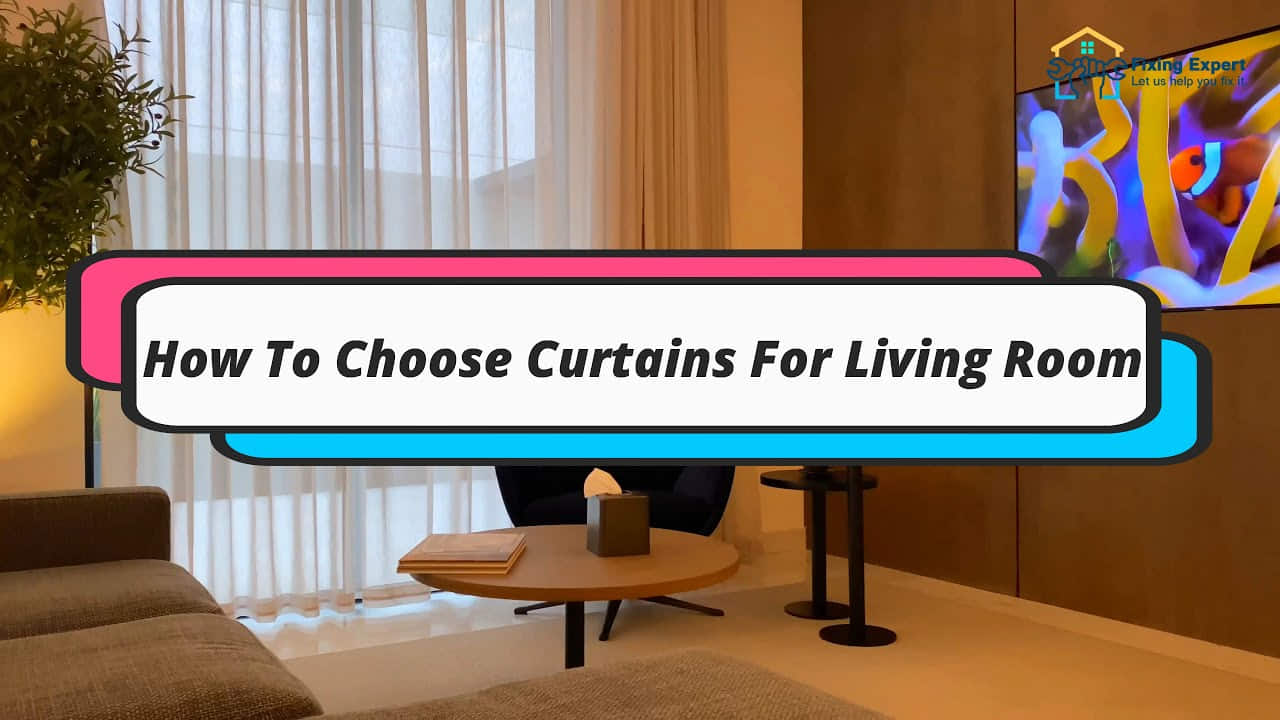 This year will soon come to a close, and everyone will be decorating their homes in preparation for the New Year's Eve celebrations and festivities.
The space in your house that counts more for your parties and friends & family gatherings in your living room. Your window treatment is what makes your living room lovely and inviting.
So, you're probably thinking about altering your curtains for the New Year's Eve celebration, but don't know where to start? Go through this article.
Although choosing the correct curtains might be difficult, this is due to a large number of options accessible.
Well, there are many factors to consider when picking excellent curtains for your living room, but the most important is the color scheme that complements your design.
Check Out The Best Ways To Choose Curtains For Living Room
Finding living room curtains that match your entire décor motif is not only difficult but also a trick. A perfect-looking set of curtains is the result of a combination of important factors.
They must all blend in and enhance the overall design.
You don't need to be perplexed by the numerous options; instead, be very clear about what you require and what will work best in your environment. Let's have a look at the essentials for choosing living room curtains!
1. Analyze Your Interior
The first thing to consider is your room since if your curtains do not complement the inside, they will create an unsightly appearance and detract from your space's overall appeal.
Examine everything, including the furnishings, walls, and window design.
Then determine which style, color, size, and design will best complement the interior décor and add to its attractiveness. Always look for curtains that go well with the other items you have in your space.
2. Choose The Right Fabric
The fabric used to make curtains has a significant influence on the overall appearance and functioning of the curtains. Linen, voile, velvet, wool, polyester, chiffon, and other textiles are used to make curtains.
You must choose the one that best meets your needs. For example, the privacy you require and the ability to adjust the light from the outside.
You must also consider the style you want to use, such as classic, modern, artistic, bright, and so on.
Velvet curtains, for example, are utilized to create a rich effect, but sheers fabric represent a minimalistic, respectable, and elegant appearance.
Always select a cloth that has a distinct appearance and provides the finest functionality.
3. Select The Perfect Color
Choosing the appropriate curtain color is critical since it can make or break the overall aesthetic of any room. Always use colors that stand out against the furnishings and walls of the room.
You must first assess the overall appearance of your space before deciding on an appropriate curtain color.
If your room's walls are pink, for example, use white sheer curtains for the pink walls and navy blue curtains for the grey walls.
4. Get The Perfect Size
The size of the curtains is crucial since it would be a complete waste of time and money if they do not entirely cover the window.
Take accurate measurements of your window and then shop for curtains that are the same size.
To accomplish the usefulness and distinctive appearance of your house, you need to obtain the perfect-sized curtains. To acquire the precise size of your curtains, take the following dimensions.
Height of your window frame
Width of your frame
Height for curtain rod
Width for curtain rod
Height of curtains
Width of curtains
5. Consider About Privacy & Light Control
The curtains are primarily used to provide privacy and to keep light from entering the room.
However, other people believe that looks are everything, and they don't want too much control over light and privacy. So, select your curtains based on your requirements.
Sheer curtains, for example, do not provide privacy or block off exterior light. If you merely want an attractive and modern style, sheer curtains are the way to go.
Blackout curtains, on the other hand, are required if you want complete privacy and light blocking.
Conclusion
These are the recommendations for selecting the best curtains for your living room.
We hope that these suggestions will be useful to you and that you will be able to pick the perfect curtains that will provide you with the finest utility and aesthetic.