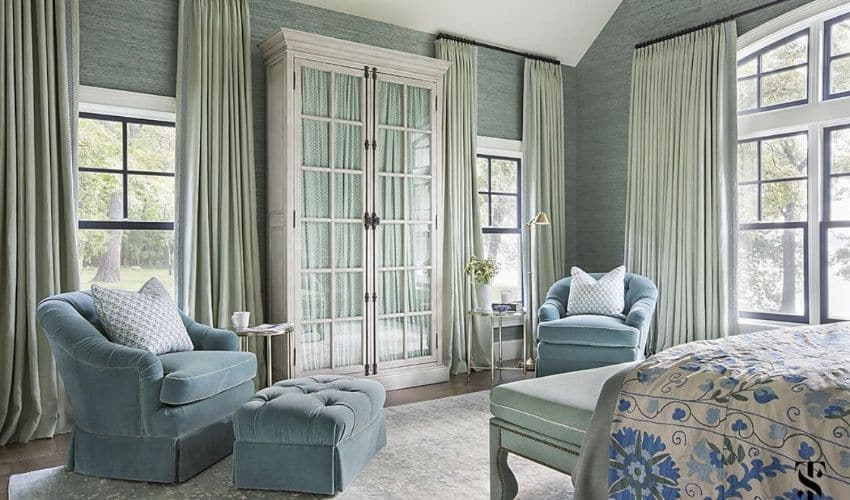 Gray color becomes one of the most preferable colors for painting the walls and making the interior of the building look decent and stunning. This shade also has excellent versatile characteristics as it can easily blend with almost all the interior designs and décor styles.
But if the color of curtains hanging in the room didn't give the feeling of a perfect match with the color of the walls, it makes the room look so ugly rather than enhancing its beauty. So, whenever you choose the curtains for gray walls, keep in mind which color will suit the color of the walls.
Top 8 Amazing Choices Of Curtains For Gray Walls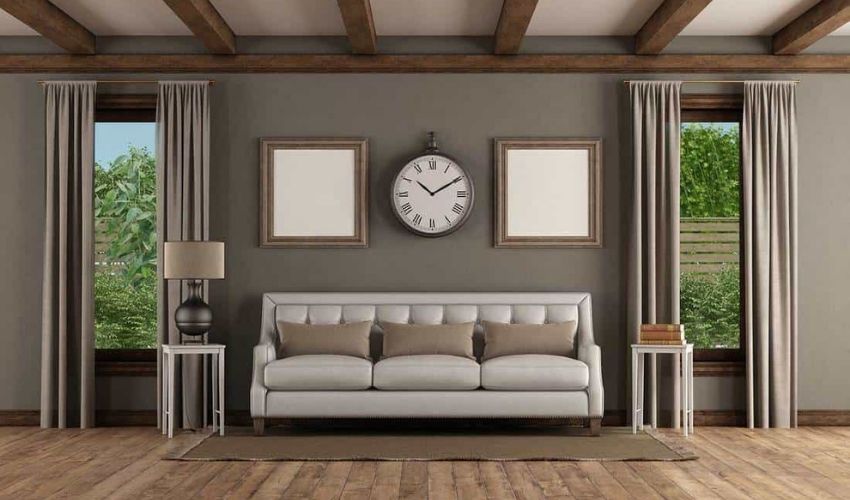 If you are confused about choosing the color of the custom-made curtains for gray walls, we can help you in deciding what curtains go with grey walls.
We have some outstanding ideas about which color of curtains can be proved ideal for matching with the gray walls.
The gray color blends nicely with all the colors, but we will discuss the top 8 incredible choices that are just perfect for your gray walls. Let's look at curtains that go with grey walls:
1. Classic White Curtains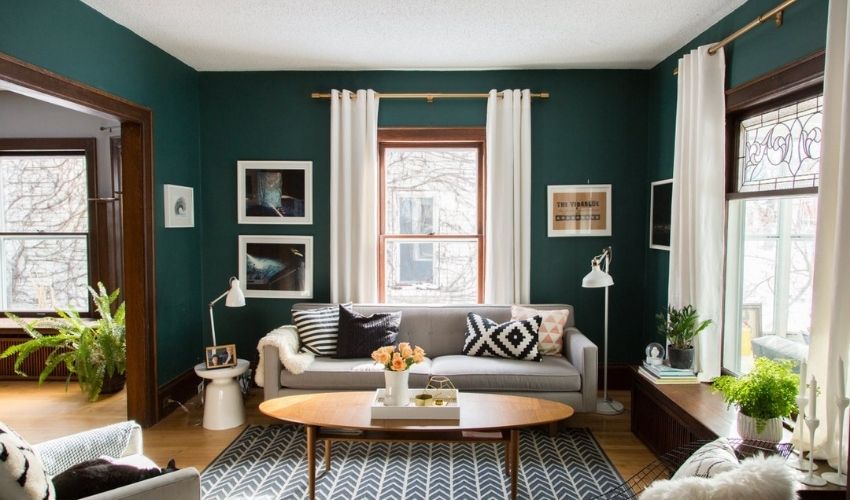 When we wonder about what color curtains go with gray walls, the first color that comes to our mind is white. Gray and white colors make a perfect combination, whether it comes to furniture, curtains, or the interior design of a building.
Classic white color curtains enhance the beauty of the rooms when they are combined with gray walls. Whether you choose sheer white curtains or embroidered white curtains, both look great with gray walls.
2. Navy Blue Curtains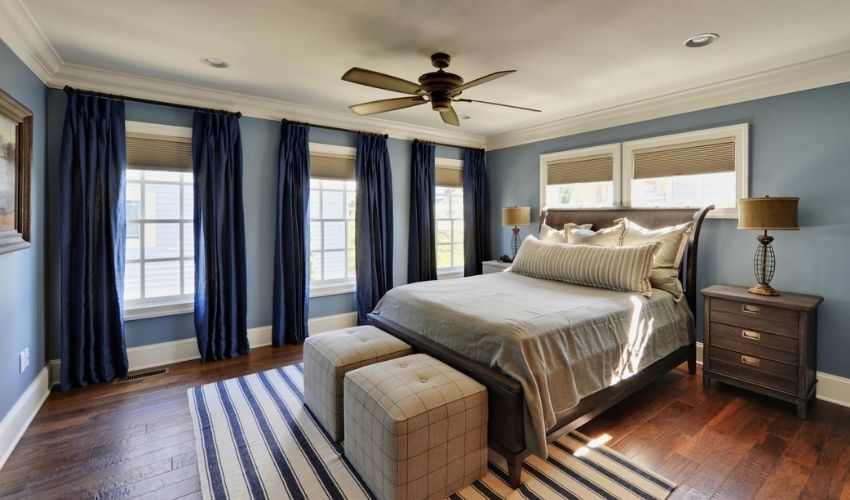 Navy blue color is also a perfect curtain color for gray walls. The navy blue color also looks gorgeous and imagine how stunning it will look with the gray walls.
These curtains will enhance the beauty of your walls when they blend with a lighter shade of gray color. Install navy blue curtains in your room to give an impressive look to your interior as well as privacy and total blackout for your room when needed.
3. Charcoal Gray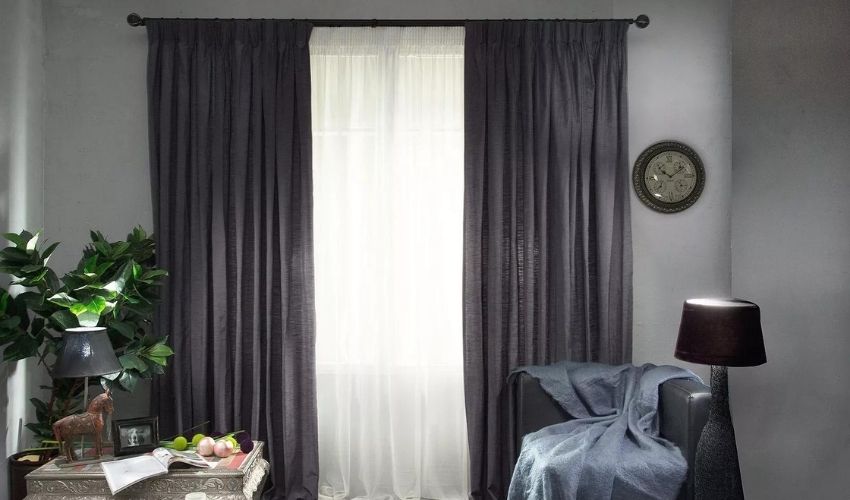 Now the first thing that will come to your mind is that is it an excellent choice for choosing gray on gray walls. Then the answer is, why not?
You can select gray curtains in various shades and create a decent and excellent contrast. You can also see this color combination in the interior of modern homes. If your room walls are ash-gray, then the deep charcoal gray wave curtains will give a perfect look to your room.
4. Teal Color Curtains
Teal is also another stunning color that looks incredible itself, and when it blends with the gray interior after painting, it gives a distinctive look to your rooms.
The best choice is to use teal-colored curtains with medium gray walls to create a subtle transition without making it look sharp. Don't wonder what color curtains go with grey walls in the bedroom, get teal color curtains to give a perfect look to your bedroom.
5. Light Pink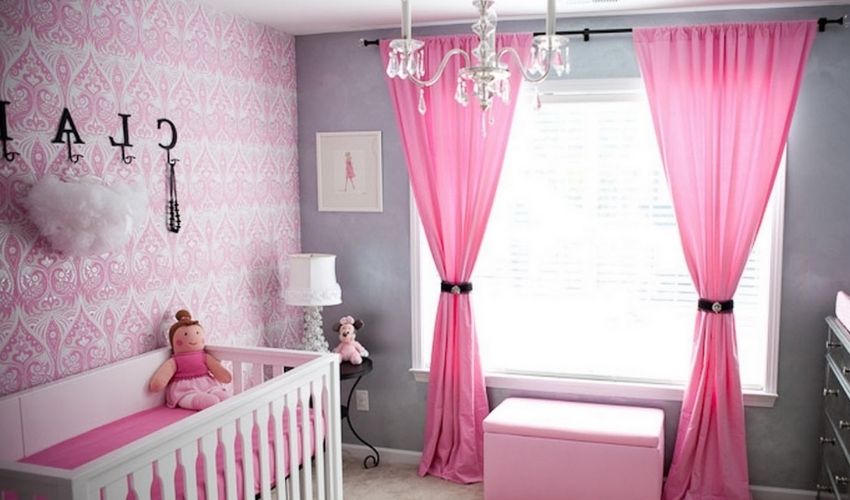 Pink color might not be your top choice for the curtains, but believe me, they look great with the gray walls. Get the dusty rose pink color curtains for light gray walls because they will give a sophisticated look to the interior of your room.
6. Cream Color Curtains
Like the classic white color, the cream color also looks perfect with the gray walls. The cream color itself seems pleasant, and when it is matched with the gray walls, it will give an incredible and outstanding look.
Cream curtains for the home will create a soft and stunning contrast with the gray walls. Even the cream color also gives an aesthetic look to your rooms as compared to the white color curtains.
7. Floral Curtains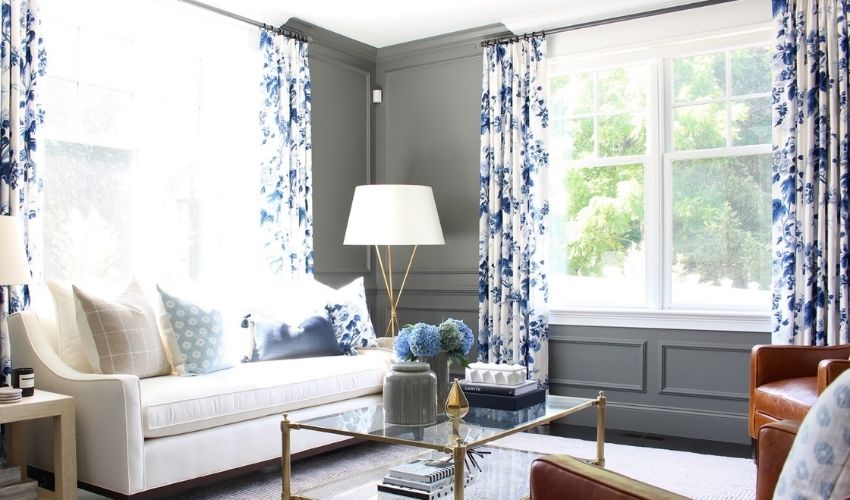 The best part of the gray walls is that they are super versatile because they look perfect in almost every color. Floral curtains are also another best choice for gray walls. You can choose single-colored or multi-colored curtains for dark gray walls; both give a stunning look.
8. Neutral Stripes
If you want to go with fancy patterns or textured curtains, then striped curtains in neutral colors will be the best choice for you. The strip may be in a combination of tan and gray, white and light gray, cream and gray, white and beige, and any other that looks perfect with gray walls.
DIY Wall Decor Ideas
Conclusion
Gray is a versatile color, and almost all colors can easily blend with it and create a perfect look. But people are also confused about choosing the best of all the colors. We have discussed the top 8 colors of curtains that can enhance the beauty of your rooms. Fixing Expert is the best interior fit out Company in Dubai, We always provide 100% solutions for your interior needs. We hope this article will be helpful for you and you can easily make a decision now on which color of curtains suits your gray walls.
Read more.