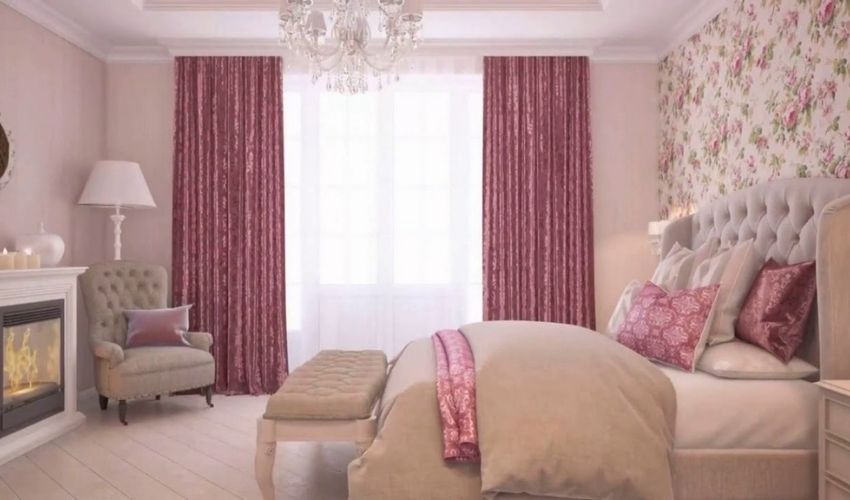 Nowadays, pink color is not limited to girls' choice but has also become a part of interior design trend, and many house owners adopt this color for painting the walls of their homes. A few years ago, pink was considered to be only suitable for the girls or nursery bedrooms, but now this beautiful color gives a unique and glam look to the walls of your home.
Many people want to paint their walls pink, but they find it difficult to match the furniture, curtains, and other things used in interior design. Curtains make your home's interior look elegant and enhance the beauty of your home. But some people face difficulty while choosing the color of curtains that can suit their room walls.
If you are also confused about which color of curtains looks great with pink walls, then you visited the right place. Today, we give you unique and stunning pink wall curtain ideas that can enhance the beauty of your pink walls.
10 Lovely Ideas Of Which Color Curtains Looks Excellent With Pink Walls
In this article, we will help you give the best ideas about curtains for pink room that can enhance the beauty of your pink walls and make your interior look stunning. Let's look at the top 10 unique ideas:
1. White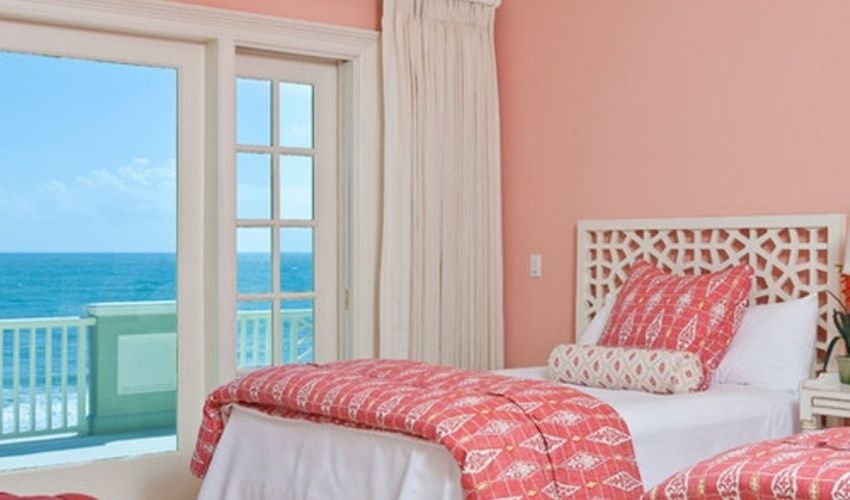 White is a decent and versatile color that can blend with almost all the colors and create an extraordinary combination. As it has super-natural ultra-versatile characteristics, it will blend with pink walls in such a way that it enhances the beauty of your room.
Sheer white curtains for pink walls give your room a soft and glam look that can attract anyone. It also enhances the natural light and gives subtle elegance to the home environment. White curtains also give your rooms a modern and decent interior design style.
2. Azure Blue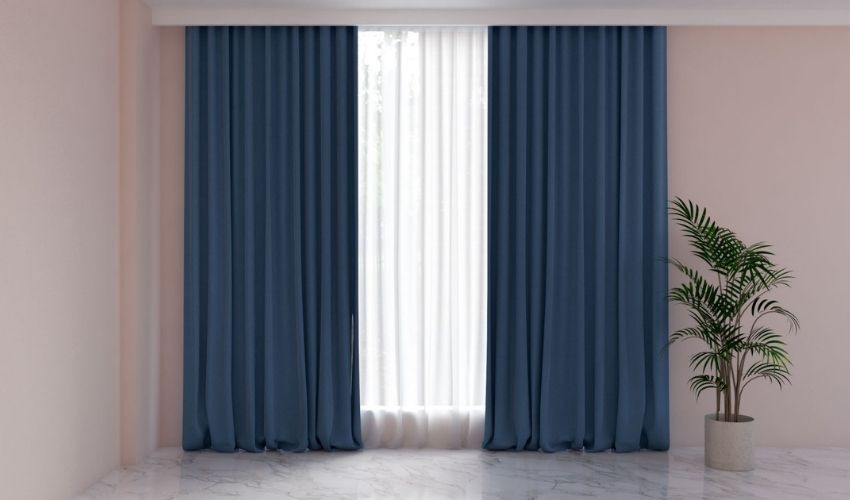 Azure blue is a stunning shade of blue color that can create an impressive combination with the pink walls. The azure blue curtains for pink rooms bring a bold and robust contrast. It will be the best choice if you want accent colors with great elegance as well as a good option to blackout your room when you don't need the light. Blue with pink walls creates a beautiful and balanced look that enhances the interior look of your home environment.
3. Blush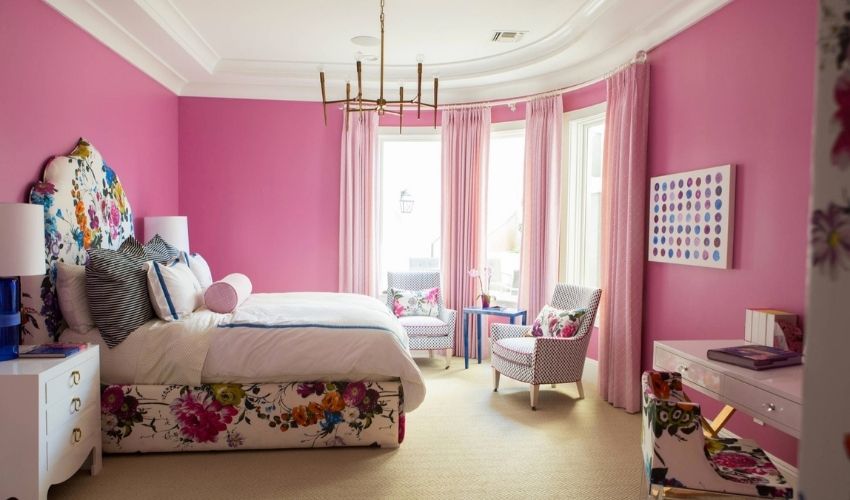 If you want to give a seamless and flawless look to your interior, blush color will be the best option. This shade is a combination of pink and yellow/ orange hue; that's why it may look very similar to the pink walls. Buying blush-colored bedroom curtains for pink walls gives a glamorous look to the interior of your rooms.
4. Gray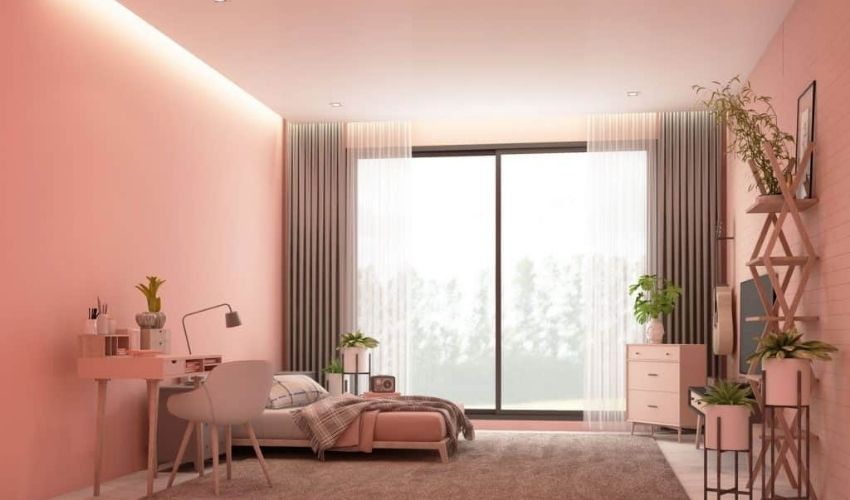 You can give a modern look to your interior by adding a natural touch of gray patterned curtains to your pink walls. Get gray patterned colors for your pink walls and give your rooms a modern look. These patterned colors create a decent and stunning look that can attract anyone as it enhances the beauty of your home's interior.
Furthermore, you can review our guide on what color curtains go with grey walls?
5. Purple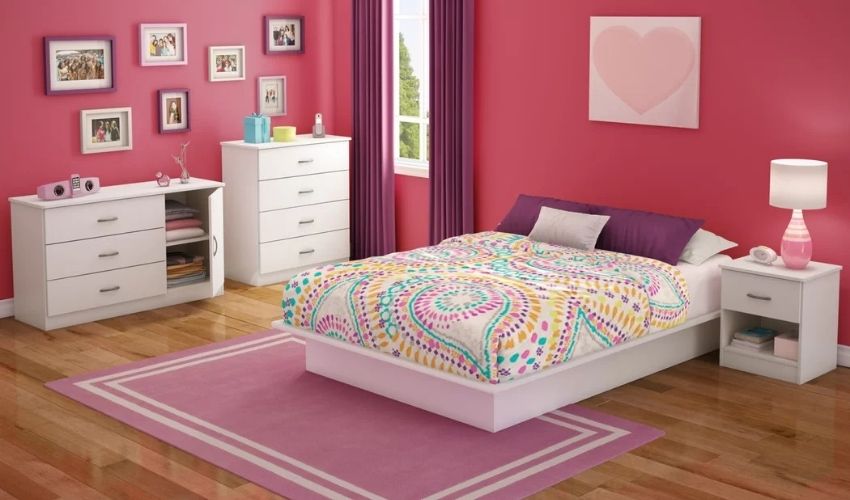 If your room walls are painted bright pink, then the purple color curtains would be great for your room. Pink and purple are mainly used combinations for making the interior an elegant look as these colors create a great harmony with each other. You can give your rooms an outstanding electric feel by adding purple curtains with bright pink walls.
6. Lime Green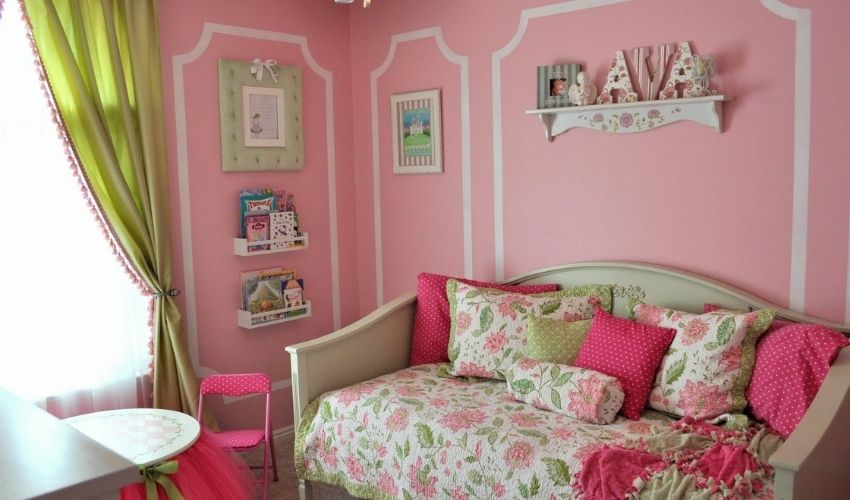 Lime green is the favorite color for many interior designers because it enhances the beauty of the interior. It creates a soft and elegant look when you use lighter pink walls.
The lime green color with white stripes curtains creates a unique look with pink walls. You can also blend it with a bright pink color to give a stark contrast to your home's interior. Use pink and green curtains and give a fantastic look to your home interior.
7. Dark Blue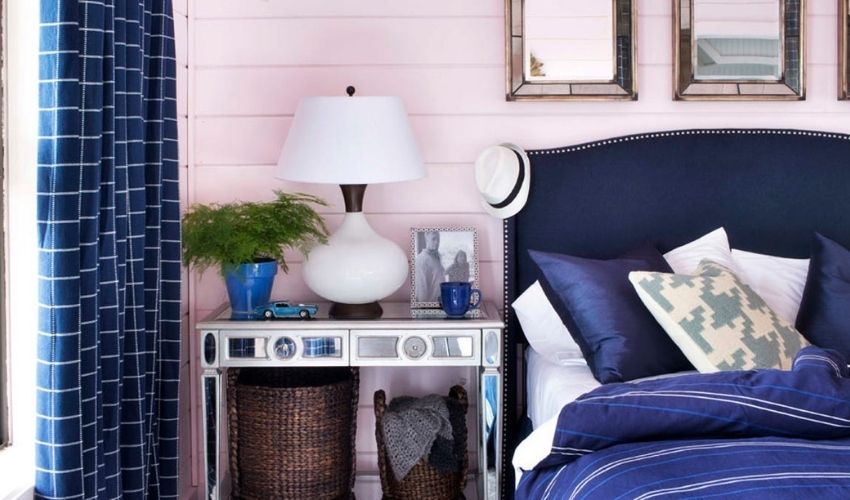 If you want to create a superb contrast of the curtains that suit your wall color, use dark blue curtains with pink walls. In modern designs, contrast is considered the most crucial element in interior design.
To maintain modernity, use dark blue geometric curtains with pink walls in your room. Dark blue curtains with pink walls give a stunning look at the interior design.
8. Cream Color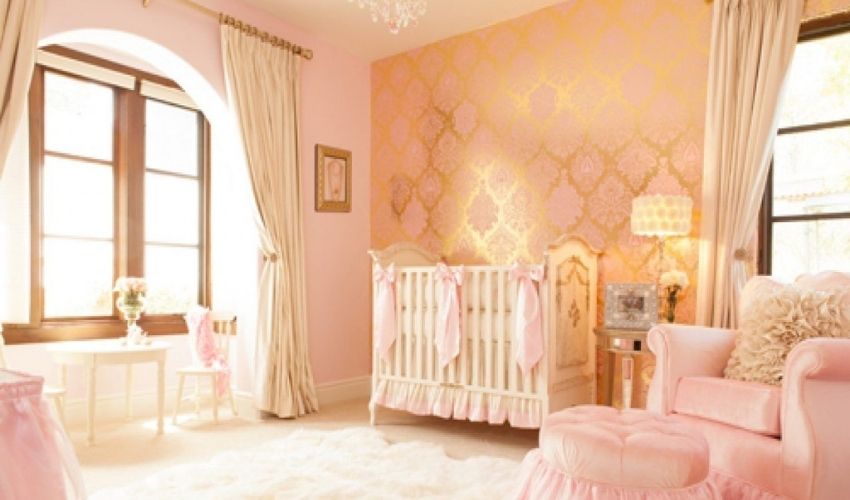 Create a warm look by adding cream-colored curtains to the pink walls of your room. Cream color can create a soft and stark combination with bright colors and give warm subtle tones. Choosing cream curtains instead of white will change the entire look of your room's interior if your walls are painted pink.
9. Baby Blue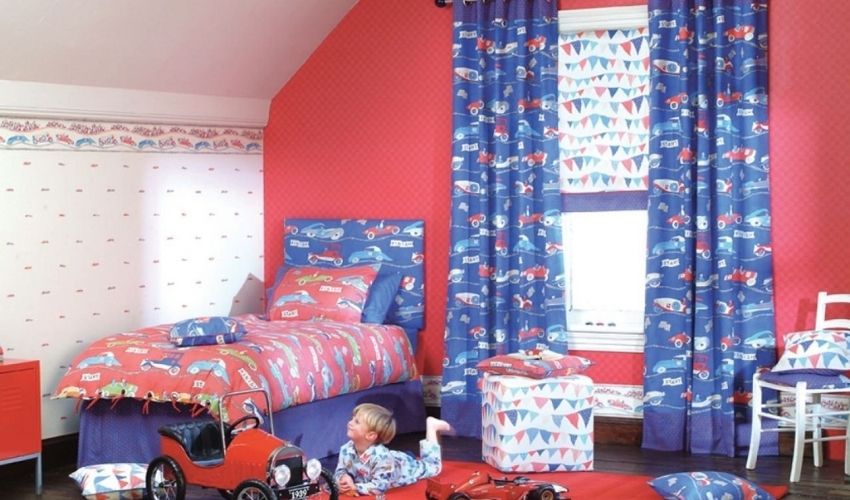 Let's explore another exciting contrast with pink walls. Using baby blue curtains with pink-colored walls will create a striking look.
It gives an aesthetic, soft, and pleasant look with pink walls. It creates a different stunning look compared to the typical blue color because of its softness and glam characteristics.
10. Floral Curtains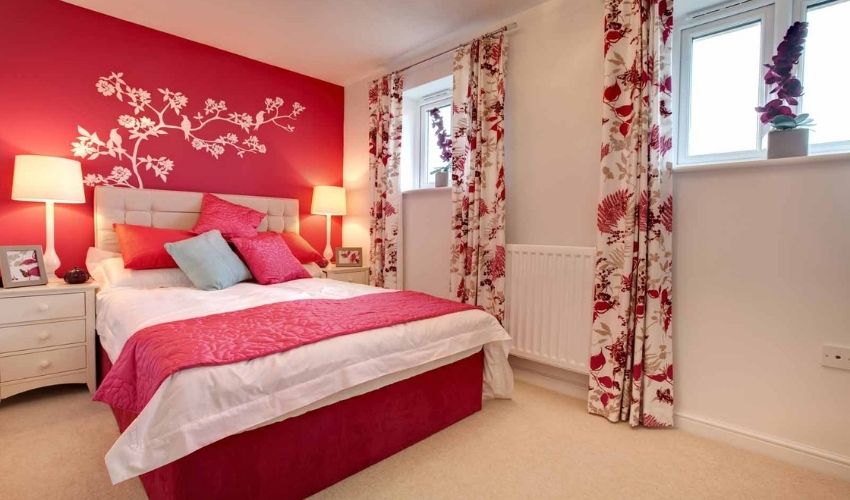 You can use customized floral curtains with pink walls to make your home look modern and fashionable. You can use several shades and create fantastic combinations with pink walls that give your interior a gorgeous look.
There are various floral curtains available in the market that you can use with your pink walls. Buy the best combination of floral prints that give your room elegance and a soft look. If you have light pink walls, then the light floral curtains will enhance the beauty and elegance of your room.
Amazing DIY Wall Decor Ideas 2023!
Conclusion
To conclude the whole discussion, white curtains are the top priority to use with pink walls to create the best interior design. But you can also use curtains in other solid colors like cream, blue, gray, purple, etc. They can also give an elegant look to the interior of your room.
You can also use patterned curtains that are available in multiple colors. This is all about which color of curtain looks excellent with pink walls. Now you can easily select pink bedroom curtains for your home. Fixing Expert is a professional interior fit-out company in Dubai, that always provides real information to solve your interior issues. We will be happy to listen to your feedback on our given information!
Read more.