Curtains were once a basic household commodity. Nowadays, there are many types of curtains available for you to choose from. If you want your home to look great in 2023, it is important to purchase the right curtains.
Fixing Expert is a highly experienced interior fit-out company in Dubai and according to our observance Curtains are going to be a major part of homes in 2023. With this guide, you will get to know why curtains are important in 2023.
The future of curtains is going to be shaped by the new technology that is being released and the trends that are emerging in the world. The cost of everything in 2023 will go up, and curtains will be no exception.
Curtains are very important to all. You will find them in all the houses irrespective of whether the house is small or large or whether it is in the interior parts or in the coastal regions.
This article will cover what will change with curtains and how people will adapt to the changes. It's going to be an exciting time for curtain lovers, and it's going to get even better as the years progress. Keep reading this article to learn about the importance of curtains!
Let's Check Out The Worthy Reasons That Makes Curtains Important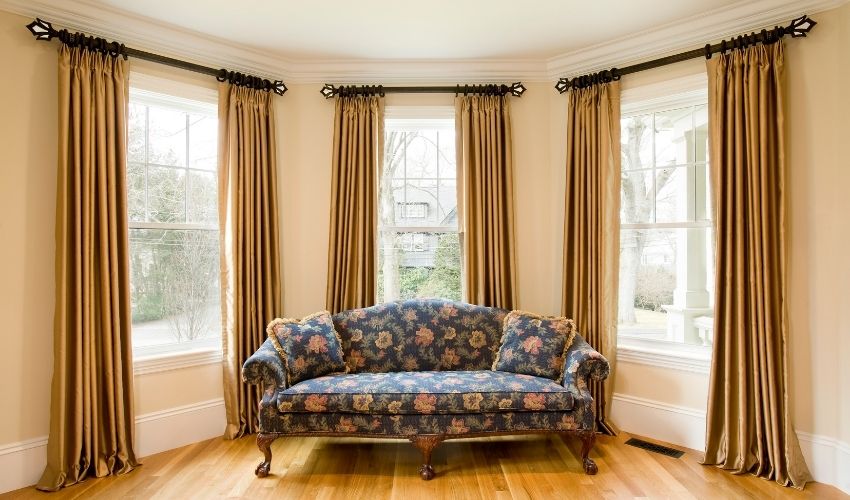 Curtains are an integral part of the house. The curtains not only help in creating a pleasant and comfortable atmosphere but also add up to the decor and beauty of the home. The curtains are very useful in helping to keep out dust, heat, cold, rain, and other undesirable elements from coming into your home.
They act as a shield between your home and the external environment. This is especially important when you live near a busy road. Apart from this, there are a lot more reasons that will justify why curtains are important in 2023. Let's check it out!
Curtains Are Great At Offering Privacy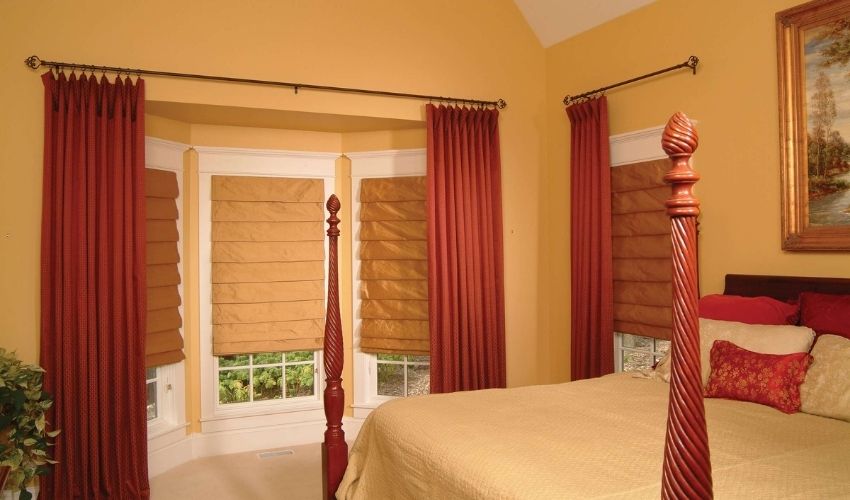 Curtains are great & they not only offer you the privacy that you need but also give the room a little more light than complete darkness. Curtains are great at offering privacy in any space.
You can use curtains in the bedroom window, living room, guest room, or any other room to offer privacy and create a more intimate space for yourself. They keep your place out of sight from people and create a barrier between you and the outside world.
You Can Block Every Single Ray Of Light
Blocking out the sunlight by curtains is one of the easiest ways to keep your room dark and cool. Blackout curtains will do this for you by creating a barrier between your window and the sun that prevents it from shining through.
By selecting curtains with a blackout lining, you can block out nearly all the sunlight in your room. Use thick curtains at home to reduce the light. Blackout curtains can prevent the outside light from shining into your bedroom and make it dark inside the room.
Your Interior Home Atmosphere Will Be Acoustic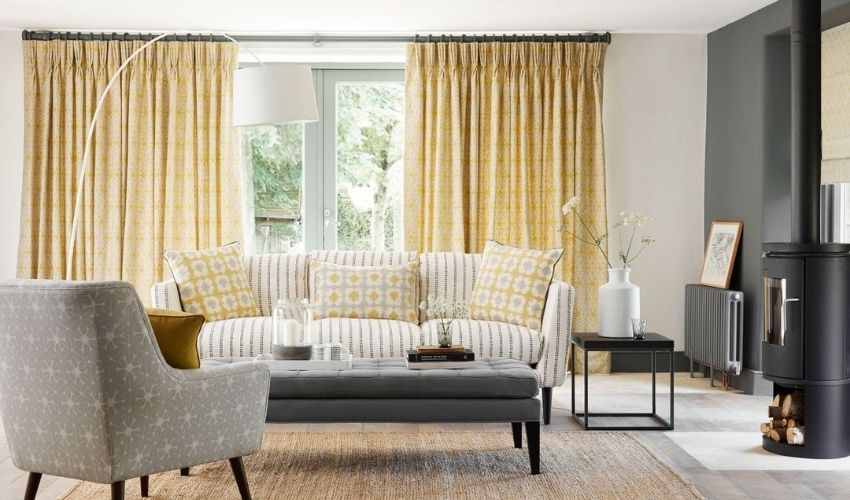 Everyone needs to have a soundproof environment. As we all know, people love to study from home. They prefer to listen to music or watch TV while studying.
In order to avoid the distraction of these things and focus on your study, you need to close all the doors and windows. But adding velvet curtains will make your room's atmosphere perfectly acoustic because of velvet fabric is heavy and contains a porous texture.
Modern Motorized Curtains Will Upgrade Your Living Standards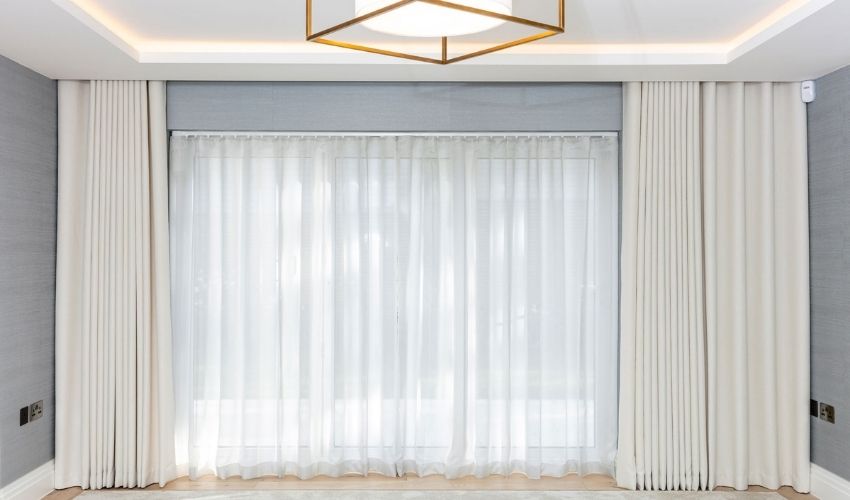 Modern motorized curtains will upgrade your living standards. Motorized window curtains are often associated with grandeur and extravagance, but anyone can benefit from them. The best-motorized curtains are powered by an electrical cable, but you can also find them with battery packs.
These curtains are great because they allow you to control the level of light that enters your house or apartment. This means that you can keep out the sunlight while still allowing fresh air to enter your home. Modern motorized blinds can be a great way to increase your property's privacy, security, and comfort.
Make Your Space Energy Efficient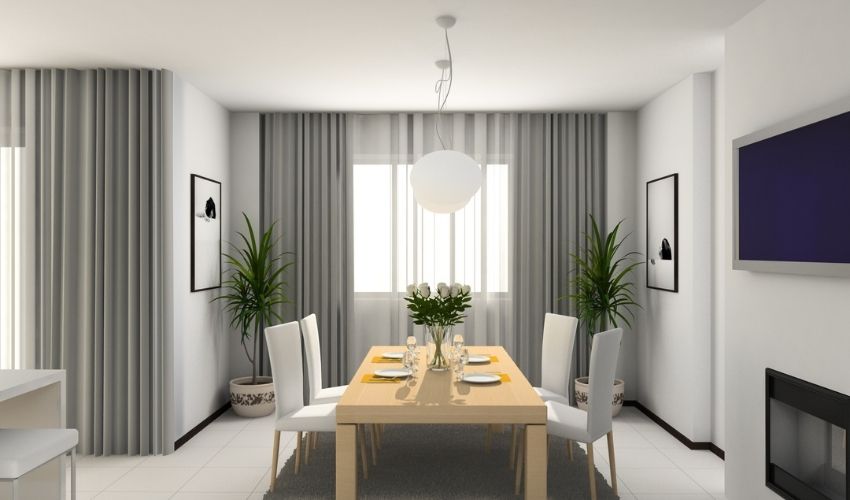 People often use curtains in their homes and offices, as they are energy efficient. They're easy to install and are a great way to reduce the amount of electricity that you use daily.
While curtains will certainly add value to your home, they can also save you money by reducing heating or cooling costs. Curtains will keep your space hot in winter and cool in summer, making your home perfectly energy-efficient!
Performs Well In Enhancing Your Home Decor
If you want to upgrade your home decor and make it look more beautiful, curtains are one of the best options. Curtains give a rich look to your room and there are different curtains available in the market. Curtains are designed by using different materials like silk, cotton, polyester, and many others. So you can blend them with your overall interior decor.
The interior of your home can make or break your home's beauty. It can either enhance or destroy the overall look of your home. And when you look at it, the curtains are the most important part of any home, because they not only bring in a dominant style but also help to create a unique appeal.
Curtains Can Be Customized Up To Your Designing Needs
While the curtains are a traditional window dressing, they can be customized to match your personal design style. Not only are the curtains an essential product for every home, but they can be used as an investment too.
The best way to decorate your home is by choosing a custom curtain that can be designed according to your choice and style. You can choose the fabric, length, size, and color of your curtains according to the design you want. Custom curtains will surely blend in with your overall interior decor theme.
Explore Modern Trending Curtain Ideas
Discussion Wrap Up!
For your query, Why Are Curtains Important In 2023? Now you know curtains are a very important part of home decoration; they provide privacy and help control the temperature and light.
Curtains come with a wide range of designs, patterns, styles, and colors, which allow you to create a perfect interior for your room on your own. Curtains are not only useful for enhancing the beauty of your room but also help you block the sunlight that enters your room.
All these points are the reason and will be forever the reason for curtains being so important to us for our everyday life!
Read More.