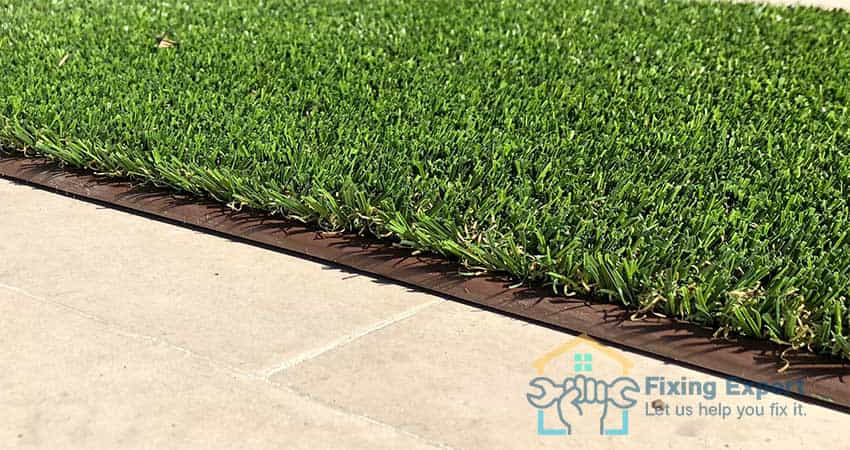 Because of its durability, comfort, lavish appearance, and less maintenance, astro turf green grass is the most popular and trending product for homeowners. After deciding on artificial grass, its installation is another vital adventure that most people like to do on their own. Nevertheless, during the installation process, underlay is a major part of this adventure.
Artificial Grass Complete Maintenance Guide with Pros & Cons
The purpose of underlay is to provide an even, smooth, and soft surface. Under the rage of time, the artificial grass becomes rigid and less smooth. The underlay keeps it soft and even. Obviously, underlay is literally an important part of artificial turf. There are lots of underlays available on the market; one of them is foam underlay. A foam underlay is a popular option for homeowners because of its variety of merits.
Why Choose Foam Underlay For Artificial Grass?
Because it provides additional comfort and can improve the feel of your artificial grass. It's also more ecologically responsible because it's created entirely from recycled materials and old foam fragments. The flexibility and durability of foam underlay can also be beneficial.
The above paragraph isn't enough to explain the features of the foam underlay. However, our team of "Fixing Experts" is here to cover its advantages, traits, and qualities. In this blog, you will see the benefits of using foam underlay for artificial grass.
3 Reasons You Should Choose Artificial Grass For Garden
Benefits Of Using Artificial Grass Foam Underlay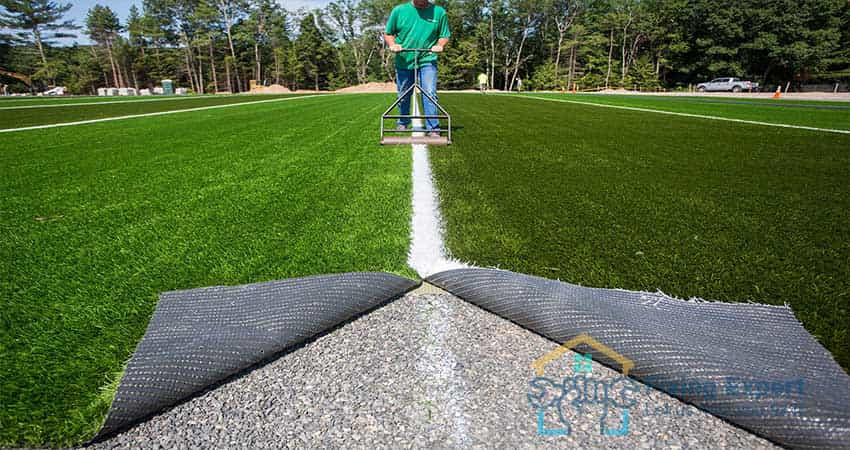 Here is the list of benefits of foam underlay;
Compatible with "Head Injury Criterion"
Soft feel underfoot
Perfect for patios, concrete, and deck
Covers ridges and bumps
Money saver
Easier and quicker installation
Transform Your Outdoor Space with Artificial Grass Carpet
Compatible With "Head Injury Criterion"
The "Head Injury Criterion," or HIC, is an internationally recognized indicator of the probability of head injury. In this test, a spherical object is dropped from various heights to simulate the potential impact on the human head.
Head Injury Criteria is a vital concern when installing artificial grass, particularly in schools or playgrounds. high-quality artificial grass will have a minimum critical fall height of 1.7m by default.
Problem: Due to the existence and use of play equipment at some installations, such as schools and playgrounds, falls from heights larger than 1.7 m is possible. But this hazard isn't limited to school, many gardens have these play equipment, hence falls from larger heights are possible here.
Solution: In these situations, a foam underlay is necessary because it enhances the surface's critical fall height and provides superior protection against head impacts. The foam's soft, resilient nature will soften the impact of falls and lower the risk of catastrophic damage.
Soft Feel Underfoot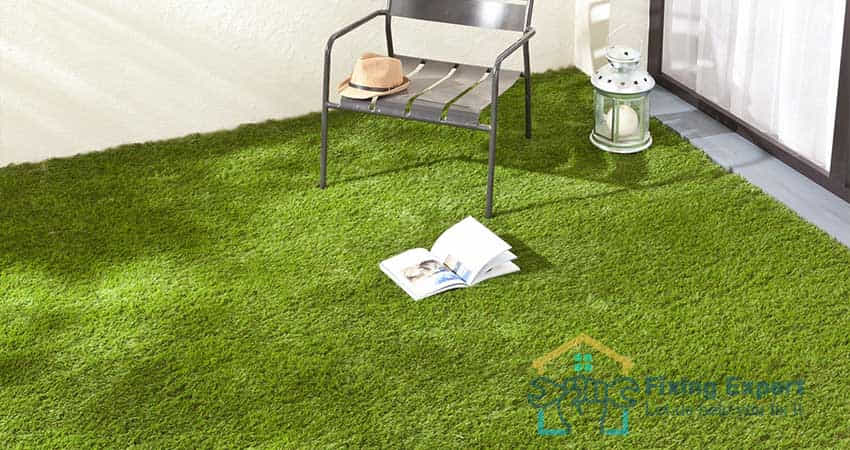 Although a foam underlay under the grass is not needed for traditional artificial grass, many homeowners are realizing that a soft, velvety surface gives their lawns a more sumptuous feel. This may give you the sensation of walking on air. It's a special sensation that will make walking on your artificial grass a thrill.
The softness also contributes to a safer atmosphere and greater protection for you and your family. Children like to play on artificial grass as they enjoy the sensation underfoot and the reality that they can play on it all year long because there is no dirt or mess to worry about.
Problem: However, all of this extra playing time raises the risk of trips and falls in the garden.
Solution: A foam underlay will reduce the intensity of injuries and create a safer space for children to play in, allowing parents to focus on other things.
Perfect For Patios, Concrete, And Deck
It's a pretty simple procedure to alter boring concrete, aged patios, or greasy decks into lush green yards with the use of a foam underlay. This has become a more popular alternative for homeowners because it is a very affordable way to give practically any garden a makeover.
Problem: The problem is that the softwood of decking boards becomes excessively slippery during the winter, which increases the risk of injuries. This kind of problem is also associated with patios and concrete surfaces, which decrease the aesthetic of the property.
Solution: You won't need to worry about sliding if you transform your decking, patios, or concrete into lush green synthetic grass, as this new artificial turf will give you lots of traction underfoot.
One of the most significant benefits of putting synthetic grass in these sorts of settings is that it is a pretty quick and simple operation that is also cost-effective. Please visit this blog "How To Install Artificial Grass On Concrete–A Complete Guide" for further information on how to install artificial grass on concrete.
Covers Ridges And Bumps
One of the primary advantages of an artificial grass foam underlay is that it's perfect for changing patios, concrete, and decks because it's reasonably affordable and simple to apply.
Problem: When you lay artificial grass directly onto an existent deck, the ridges of the deck boards will show through the lawn when the installation is complete. The same will be with concrete and patios.
Solution: Foam underlay should be installed. It not only makes your grass feel exceptionally soft underfoot, but it also hides any lumps or ridges in the area beneath it.
Money Saver
The cost factor is always considered in the installation of any system; the same is with artificial installation. Another benefit of foam underlay is that it is more economical compared to other available underlays.
Problem: If you don't use foam underlay during the installation of astroturf, lay a sub-base course with granite dust. For this installation, hire professionals. Definitely, you will bear their expenses. Therefore, the underlay, other than foam, will be much more costly for you.
Solution: If you're going to use an existing surface like concrete, an old patio, or an old deck, clean it, secure a foam underlay with specialized glue, and then cut and fit the grass. You won't need to buy materials or hire professionals to lay the sub-base and laying course. In this way, you will save your investment and be able to use it anywhere else.
Easier And Quicker Installation
As we have already described, for the installation of artificial grass, lay a sub-base and a course. This is the kind of laborious work for you you will never like to perform.
Problem: If you install a sub-base and course, buy aggregate from the market. Bring it to your home; Call the professionals. This process will take a lot of time, and we don't think you have much time to do all this.
Solution: Installation of foam underlay doesn't need extra aggregate. You won't have to buy them. Just clean the under consideration surface and put foam underlay over it. It will save you precious time and valuable effort.
These are the benefits of foam underlay for artificial grass. We hope you have enjoyed reading and gained enough knowledge that will enable you to decide whether you should go for a foam underlay or other options.
Judgment
Therefore, as the foam underlay is compiled with Head Injury Criterion, it gives a soft feel underfoot, conceals bumps and ridges, and saves money and time. Therefore, we'll recommend you install it. It can prevent you from a serious head injury; it can play a role in saving your child's life during falls, so choose it finally.