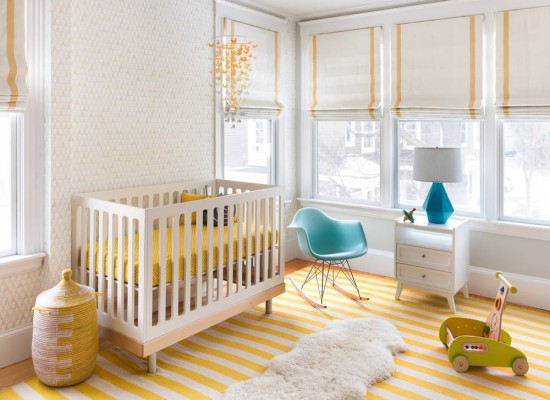 Decorating your baby's room is always exciting for the parents. While decorating the room of their baby makes them forget about their kid's health and safety.
Although, these are the things that cannot be neglected. So, it is important to make sure that the things you are using to decorate your baby's room must be safe and secure. Because in the hurry of making everything look perfect, parents make some dangerous nursery decorating mistakes.
How To Make Dollhouse Furniture?

Now, here in this article, you will get to know about some most dangerous mistakes that you should avoid while making the nursery decorative and attractive enough for your baby's arrival.
When you keep in mind all of these mistakes and try to avoid them, your baby's nursery will become a much more secure and healthy place while prolonging its decor.
Potentially Dangerous Nursery Decorating Mistakes You Should Avoid
Mistakes given below are some most unusual mistakes that should be avoided so that your baby's health won't get affected. In addition, avoiding these dangerous nursery decorating mistakes doesn't mean that your baby's room will not look adorable. But circumventing these mistakes will entertain you in both ways, i.e. keeping your baby safe and healthy, also making your baby's room look attractive.
1. Avoid Using Dangerous Chemicals While Making Your Baby's Room Look Decorative
Many of the parents are already aware of the chemical usage mistakes, but they keep this concern only restricted to the paint while remaining unaware that furniture, carpet, rugs, or even the window dressing could also contain some dangerous adhesives or some volatile organic compounds which can affect your baby's health.
Although these chemicals get evaporated with time, the fumes that they leave behind them could get your baby sick. It will be better if you choose to paint the nursery way too early so that by the time of your baby's arrival there will be no fumes. Or, you can use the paint with a low odor. So, this is one of the dangerous nursery decorating mistakes that should be avoided.
2. Install the Curtains Properly in Your Baby's Room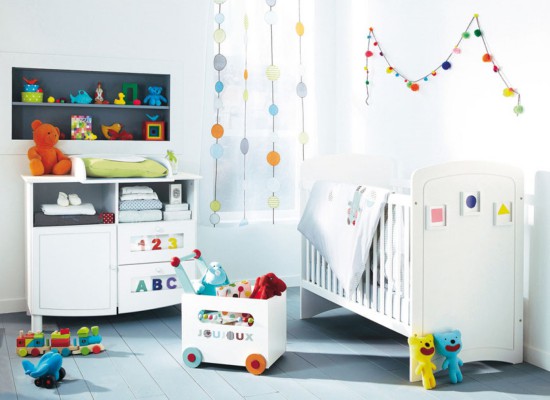 Installing the curtains in an improper or careless way is another dangerous nursery decorating mistake you should avoid, to keep your baby safe from any type of injury. So, whenever it comes to the installation of curtains as your baby's room windows dressing, always make sure that the hardware is installed properly.
Ensure that all the curtain accessories/hardware are installed in an accurate way, i.e. fixed directly to the wall or secured with the proper drywall anchor. Moreover, avoid using tension rods to hang the curtains. You can try some DIYs to hang the window curtains and make the area look good in a very secure and unique manner as well, for your baby.
3. Avoid Choosing the Dangerous Accessories for Your Baby's Room
Do not go for some heavy wall hangings or other accessories to decorate your baby's room. This can be the most dangerous nursery decorating mistake, even if installed properly. It will be better if you go for some lightweight accessories or wall hanging to intensify the decor of your baby's room. In addition, avoid hanging anything right above the head of your baby, because, if they might fall, can injure your baby.
The simpler you try to keep your baby's room, the safer it will be. Do not rush for the fancy decoration, i.e. beaded or lace pillow. Your baby could take the beads into his / her mouth, creating the worst situation. Just think like a toddler while you get your baby's room ready.
4. Choose the Right Furniture for Your Baby's Room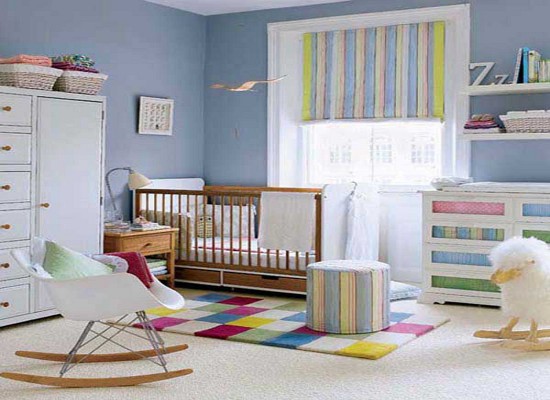 While choosing the furniture for your baby's room, it is important what type of furniture you are going to purchase, because every piece of furniture that you are going to buy should be secure and beautiful. Choosing the furniture by only looking out for the decoration can be another dangerous nursery decorating mistake to avoid.
Make sure that you are not going for the family heirloom or other cribs and bassinets, only to enhance the beauty of the room's decor. Moreover, do not go for the rocking chair or the modern gliders, because the placement of such furniture can cause your baby's finger or toe to be injured. However, if you still want to place such a thing, go for the glider with a top-lock mechanism so that it will stop when not in use.
5. Do not Choose Fashion Over Function
Most often, in the hurry of making a baby's room adorable, many parents choose fashion over function, which is obviously a dangerous nursery decorating mistake. Do not always go for the things which look more beautiful, but go for what functions more safely and accurately while amplifying the beauty of your baby's room.
Tips: A Guide to Choosing the Perfect Play Mat for Your Child Room

Check if the curtains are blocking enough light coming from the window to protect your baby from overheating, no matter if they get matched with the bedding or not. In the same way, the crib may look perfect in front of the window but think if it is a safe place for it. So, it will be better if you check everything properly for your baby before checking whether they look good or not., because your baby's safety comes first, of course.
To Curl Up
At the end of this article, I will recommend avoiding these dangerous nursery decorating mistakes and making sure your baby's room is safe and secure enough. Also, make sure there is nothing that can cause any type of injury to your baby. Try to keep your baby's room simpler yet decorative, but in a minimal way.