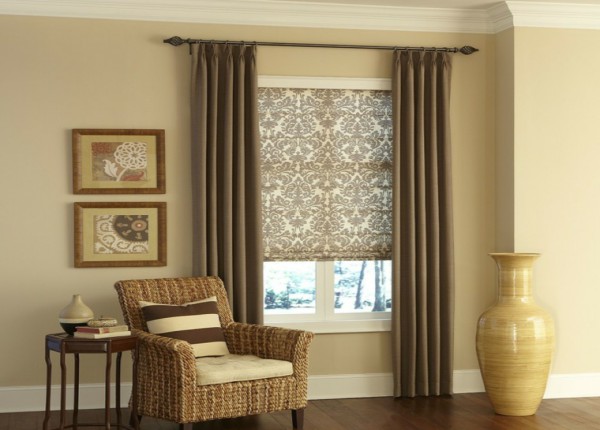 Window treatments are, unquestionably, the essential element in every home decor to amplify the beauty of living space. Moreover, they allow you to control the light coming to your room from the window and also adjust the temperature accordingly.
Although there are so many options available in the market regarding bedroom window treatments. It is quite difficult to select the one for your bedroom, which can intensify the beauty of your room and create a comfortable zone for you, as well.
Learn More: How To Cover A Window Without Curtains?
Here, in this article, we have got everything which makes it easy for you to choose and install the perfect window treatments, making it a focal point of your decor.
You will get to know some basic types of bedroom window treatments which have made themselves much appealing in the market by their appearance and different features.
Some Bewildering Bedroom window Treatments to Amplify its Beauty
The given-below bedroom window treatments are some basic types which gonna give your space a whole ravishing place, and create a relaxing environment for you in every possible means.
Each one of them serves a different purpose, having its own specifications. While serving you as the piece of decor accent, these treatments make your space look more dynamic.
1. Install Curtains as Your Bedroom Window Treatments
Ideally, the curtain is the most commonly used type of window treatment. Coming up in so many options regarding color, design, pattern, texture, they have made themselves demanding.
You can match them with the theme of your space, thus amplifying the beauty of your home decor. The curtain can be the best choice to opt for as bedroom window treatments.
Typically, you will get the curtains in two panels which you can install by using modern curtain rods or with the help of some curtain rings, right above the window frame to give your space an elegant look.
Customized Bespoke Curtains, allow you to get them styled in any way you desire because they come up in so many length options, thus you can get them in full length and install them as starting from just a few inches below from the ceiling and ending just a few inches above from the floor. It will give a luxurious look to your bedroom.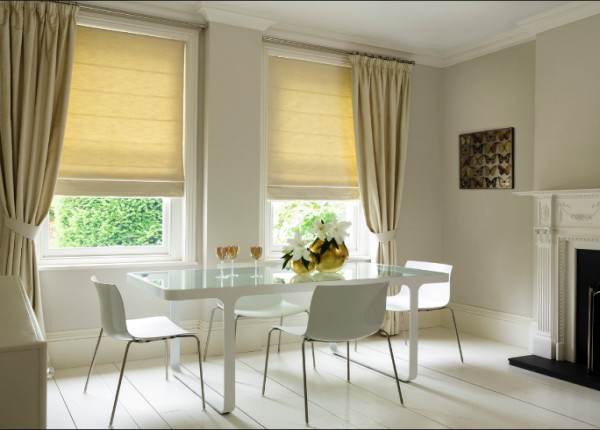 2. Drapes is the Perfect Choice to Create a Peaceful Environment
Drapes, you can say, is the type of curtains, because they are exactly similar to curtains, just made with the heavier fabric than those beautifully designed curtain and giving your space a much more formal look.
Moreover, they are lined, pleated and you can hang them on the traverse rod with a string so that they could function easily, and you can use them as bedroom window treatments.
Quick Take: What Are Basic Type Of Bedrooms Window Treatments?
In order to create a peaceful and relaxing environment so that you could have a pleasant sleep, you must install blackout drapes. They eliminate the light and reduce the noise as well up to 75%-85%.
In addition, they will help to adjust the temperature, i.e. they will keep your room warm in the cold and block the heat, thus adjusting the temperature automatically in summer.
3. Try Out Shades as the Bedroom Window Treatments
Shades, now being in trend, are the perfect choice to be used as the bedroom window treatments because they give a much more elegant and stylish look to your place by their uniqueness. Learn more about how to carefully remove blinds from window?
You will find shades in the endless variety of their beautiful colors, patterns, and designs, thus serving you as the best decorative piece of style for your window. Shades have made themselves, somehow, very much desirable to get installed.
20 Options: Types Of Blinds And Best Materials For Window Blinds
Their function is really simple. Because each of the pieces of shade is attached to the rod or a frame, thus they allow you to get them lifted up or down as per your preference, with the help of a pulley or a roller system.
You can get bamboo shades, roman shades, motorized shades, pleated shades, balloon shades, or roller shades to intensify the beauty of your room according to your desire.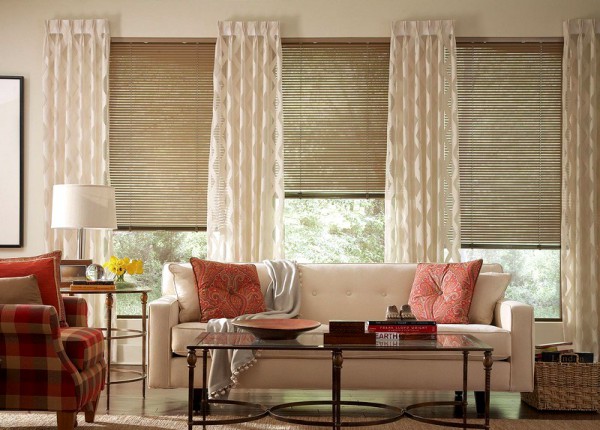 4. Select the Blinds to Intensify your Bedroom Look
The most simple and modern type of bedroom window treatment is, of course, the blinds for window covering. As they provide more privacy and glorify your place by creating a whole ravishing look, blinds can be a good choice for your bedroom.
Learning Steps: An Easy Guide To Close Your Window Blinds
They are, generally, made up of some hard material, i.e. wood, metal, or vinyl, having slauts, thus allowing you to tilt them up or down according to your preference for the entrance of natural light from the window.
Installation Steps: How to Install DIY Blinds for Window Covering?
Blinds are basically get installed over the smaller windows in the horizontal direction to create an adorable look. And, if your bedroom has very large windows, you should hang these blinds in the vertical direction to create a desirable look.
5. Shutter is Another Unique Type of Bedroom Window Treatment
Shutters are basically the old-fashioned window treatments that, in old days, were not likely to get installed in the bedrooms by most people. But, nowadays, shutters have made themselves the unique piece of bedroom window treatments to add a touch of style to the overall appearance of the room.
Read About: Which One You Choose? Window Shutters, Curtains Or Blinds?
Generally, shutters are made from painted or natural wood, thus creating a very traditional and classy look for your bedroom. They get fitted into the frame of the window and allow you to swing them open or close.
In addition, they include some visors which you can open or close with the help of a lever to filter the light out, accordingly.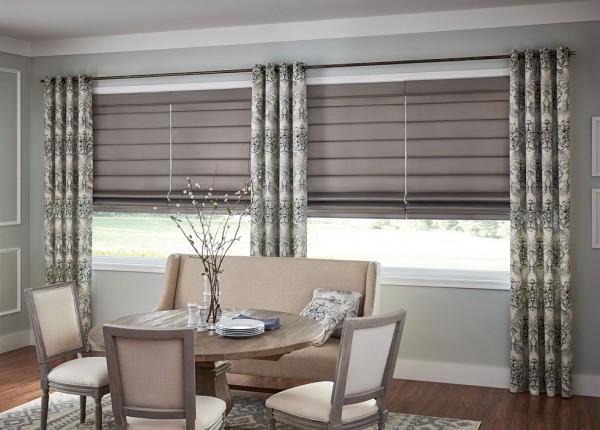 To Curl Up
These were some basic and commonly used types of bedroom window treatments that are now very much in trend to add some style or elegance to your place by their own beauty and uniqueness. You can style them up according to your preference or the requirements of your room. Also, there are so many options in each one of them, so select accordingly to create an adorable look of your living place.