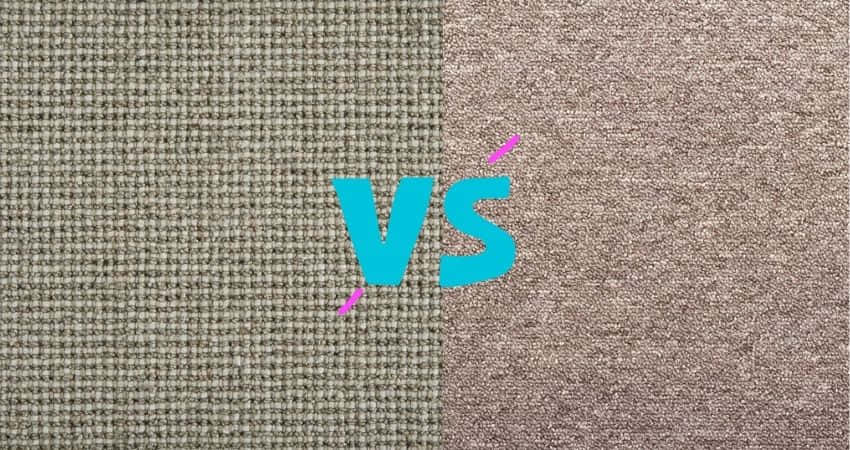 Every time you think of buying a carpet for your floor, you get confused about which one should be adopted. When you have to decide between wool and synthetic carpet, it is again difficult because wool has been used for centuries, and its durability and organic nature always attract people.
On the other hand, synthetic carpets have been used for decades and have gained popularity among the public. Now, the question is, what should you choose?
The answer is simple. Read this blog, as I'll tell you the pros and cons of both materials, which will help to increase your understanding of carpets. Finally, you will choose one option between wool vs synthetic carpets.
Pros And Cons | Wool Carpet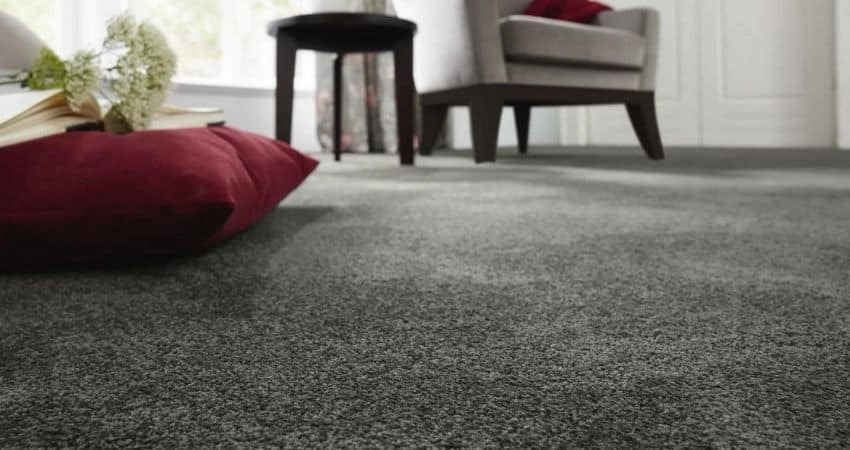 Why should you choose wool carpets? There are reasons for using them. Wool carpet is one of most frequently used carpet fiber type. These reasons are known as pros. For example, wool carpets give warmth. Similarly, we also have a logic for not using wool carpets as they are comparatively expensive. These reasons are known as "cons."
Pros Of Wool Carpets
You will study the pros and cons of wool carpets, which allure people to decorate their floors with them.
Durability & strength
Resistance to dirt and soiling
Comfort & warmth
Fire Resistance
Fall Protection
Hypoallergenic
Durability And Strength
Wool carpets have great strength, which increases their durability. They have natural elasticity, which protects them from piling-related cracks and scratches. The flexibility they possess maintains their appearance and strength for years.
Resistance To Dirt And Soiling
Wool is a natural material; it has natural oils that repel dirt and oil-based soiling. Wool is an opaque material; it will naturally look neat and clean. However, regular cleaning is necessary.
Comfort And Warmth
Wool is a natural insulator that provides warmth and comfort. Wool is an energy-efficient material. It will also absorb the sounds, which will prevent your home from being disturbed by noise and echoes. Best example of wool carpet material is sisal carpet that is purely natural and gives ultimate warmth and comfort.
Fire Resistance
Wool has a fire-resistant nature because its ignition rate is very low. That is why wool is considered safe to use in offices and houses. If the fire bursts out, the wool will melt and slow burning and prevent it from spreading.
Fall Protection
When elderly people or children fall down, the wool carpet acts as a protective pad and saves them from serious injury. Wool carpets can act as a safeguard for your home.
Hypoallergenic
Wool captures dust and debris in the air and releases them when it is vacuumed. It prevents the floating of dust particles in the air, which causes allergies for some inhabitants. Wool keeps the environment balanced as it absorbs moisture when it is wet and releases it when the atmosphere is dry.
It was all about the pros of wool carpets. Now there are some cons to wool carpets that may change your mind about buying them.
Cons Of Wool Carpets
Have a look at the list of cons of wool carpets. This information will definitely be beneficial to you.
Installing cost
Stain resistance
Absorbent
Chemical resistance
Light Sensitivity
Installing Cost
Wool is an abundant material, but when we talk about wool carpets, they are expensive because their installation and processing costs are very high. That is why wool carpets are rated as luxurious products.
Stain Resistance
Wool is resistant to soiling and oily liquids, but it is not resistant to non-oily liquids such as coffee and wine and old stains of these liquids doesn't go off easily. It can absorb stains in that case. The color of external bodies can get onto the wool carpet, which will harm the aesthetics of the carpet.
Absorbent
Wool is a natural absorbent that is better for removing moisture from the air, but with spills and water, it is not good to absorb them. If a wool carpet absorbs water, it can produce mildew and have a foul smell.
Chemical Resistance
The chemicals with a pH greater than 9.5 can harm the wool carpet even with small exposure. These chemicals will harden the fibers of the carpet and decolorize them. Therefore, get a good recommendation from professionals to clean your wool carpets.
Light Sensitivity
Wool carpets are very sensitive to bright light. If they are kept in bright sunlight, their color will fade. If a wool carpet is kept in sunlight all day, it will lose its quality of appearance.
Above are the pros and cons of wool carpets. You can go for the wool carpets based on their pros and, look at their cons. Let's discuss the pros and cons of synthetic carpets. After this discussion, you can end your confusion and choose a carpet.
Pros And Cons | Synthetic Carpets
Likewise, wool carpets and synthetic carpets have reasons to be chosen and they also have drawbacks to not choosing them. These are called their "pros" and "cons," respectively.
Pros Of Synthetic Carpets
There is a list of benefits and drawbacks of synthetic carpets that may entice you to purchase them.
Durability
Stain resistance
Resilient Nature
Versatility
Durability
When you go to purchase any carpet, one of the important considerations is its durability. A homeowner expects that a carpet should stay with them at least for a decade. Therefore, synthetic carpets are a better option as they are more durable because of their resilient nature.
Stain Resistance
No carpet can resist stains, but synthetic carpets can resist stains. That is why synthetic carpets are preferred in homes where children spread mud. You don't need to worry if your guests spill wine or drinks on the synthetic carpet.
Resilient Nature
Synthetic carpets have a resilient nature, so they come to their original shape after stretching, twisting, or squeezing. This is a major feature of synthetic carpets that makes them superior to others. Therefore synthetic carpets are more durable and easy to maintain.
Versatility
Synthetic carpets are available in various styles, colors, designs, and textures. They can fit into every room because of their versatility.
Synthetic carpets have many pros that you have studied, but there are also cons to them. These cons sometimes prevent people from installing them in their homes.
Cons Of Synthetic Carpets
Here is a list of cons to synthetic carpets.
Static electricity
Less soft
Less absorbent
Poor insulation
Static Electricity
Synthetic carpets have an electrostatic nature, i.e., they can produce static electricity in a dry climate, which can cause static shocks.
Less Soft
Although synthetic carpets have lots of benefits, they are not as soft as other carpets. Wool carpets beat them in terms of softness.
Less Absorbent
They have a lesser ability to absorb dust and moisture, which means they cannot regulate the air quality in rooms.
Poor Insulation
Synthetic carpets don't provide the insulation that wool carpets do. In the winter, synthetic carpets cannot keep the environment warm.
Which One Is Better? | Wool Or Synthetic Carpet
Decision! Decision! You have studied this blog completely, including the pros and cons of wool and synthetic carpets. You can decide now independently based on your requirements and budget. The choice is perfectly yours.