Parquet flooring is a popular choice for many homeowners because it is beautiful and durable. However, installing parquet flooring can be a challenge, especially if you do not have experience with this type of flooring.
You may utilize a few simple workarounds to simplify the installation procedure. First, make sure that you have the correct tools for the job. You will need a saw, a hammer, and a chisel. Second, cut the pieces of parquet flooring to size before you begin the installation process. This will make it simpler to assemble the parts.
What Are The Easy Hacks To Use When Installing Parquet Flooring?
When laying chevron parquet flooring, you can apply a few simple tricks. To begin with, check to see if the space where the flooring will be installed is level. You can do this by using a level and a tape measure.
The next thing you should check is that you have the right tools for the job. A saw, a drill, and a screwdriver are required.
Once you have all of your tools, you are ready to begin.
If you're installing parquet hardwood flooring on top of an existing floor, make sure that the surface is clean, dry, and level. You may apply a self-leveling compound to level it out if it isn't.
To avoid any waste, it's a good idea to lay out the parquet flooring before you start installing it. This way you can adjust the pieces to fit perfectly and avoid any cuts.
When cutting the pieces of parquet flooring, use a sharp knife or saw.
Before you begin installing your flooring, pre-measure and mark it. This will make the procedure a lot easier for you and help you avoid making any blunders.
If you're working with a particularly difficult or hard-to-reach area, use a power drill to make the installation process easier.
Use the correct glue when putting in your parquet flooring. This will guarantee that your flooring is securely fastened and won't budge over time.
Use a level when installing your flooring to make sure that everything is even and level.
Steps To Install Parquet Flooring
Prepare the Subfloor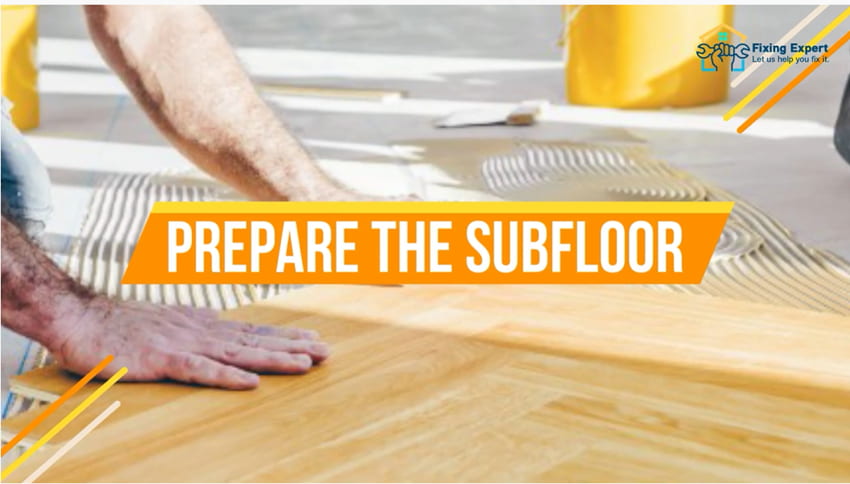 Remove all baseboards and shoe molding to expose the subfloor. Then, to make sure it's even from wall to wall, apply a floor leveling compound. This compound should be applied to any low areas until they are level.
You might need to use a belt sander to level off any subfloor portions that are particularly elevated from the rest of the floor. Clear the subfloor of all dust and dirt. Vacuum first, then wipe off any leftover dust with a moist cloth.
Plan Your Floor Layout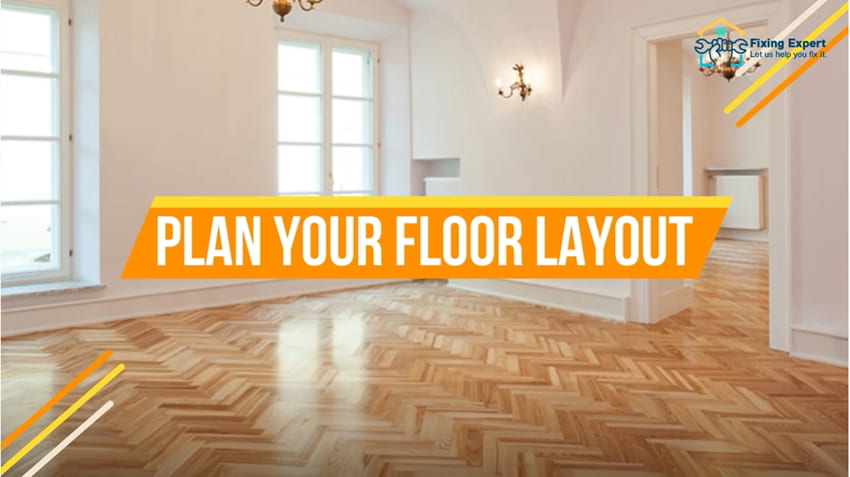 You'll need to settle on a layout before you start gluing parquet tiles to the floor. It's easy to locate the space's central point and move outwards from there to establish a consistent design in a rectangular room.
If you're working in an unusual area, such as a kitchen with projecting cabinets or a central island, it's better to begin your design along the longest open wall and work your way to the opposite side of the room.
Glue Down the Tiles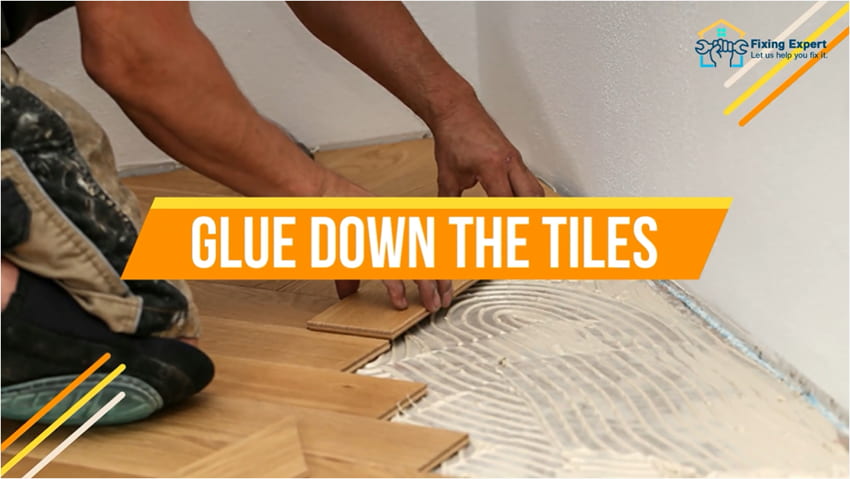 A design must be chosen before you start gluing parquet vinyl tiles to the floor. In a rectangular room, it's simple to build a consistent design by locating the space's focal point and working outwards from there.
Start with the longest open wall if your workspace is unusual, such as a kitchen with projecting cabinets or a central island, then work your way around to the opposite side.
Roll the Floor
After you've set down all of your parquet tiles, use a weighted roller to run over the whole floor. With certain types of glue, this may not be essential, although it does assist in keeping the tiles firmly in place.
Before placing any custom upholstered furniture into the space or permitting a lot of foot activity, give the roller at least 24 hours to work its magic. This allows the glue to properly cure and prevent any tiles from being pushed out of place.
Sand the Floor
Once the parquet tiles have had enough time to set correctly in the adhesive, you may begin finishing the floor. Some tiles are pre-finished, while others require sanding and staining. This may be done using an orbital composite floor sander.
Begin with 80-grit sandpaper and work up to 100 grit, then 120 grit. You'll have to sand by hand in the corners of the room and beneath any cabinet toe-kicks.
To Sum Up!
With this method, you can use parquet tiles to create a magnificent floor design in any area. Make sure you carefully read all of the manufacturer's instructions before starting this do-it-yourself project.