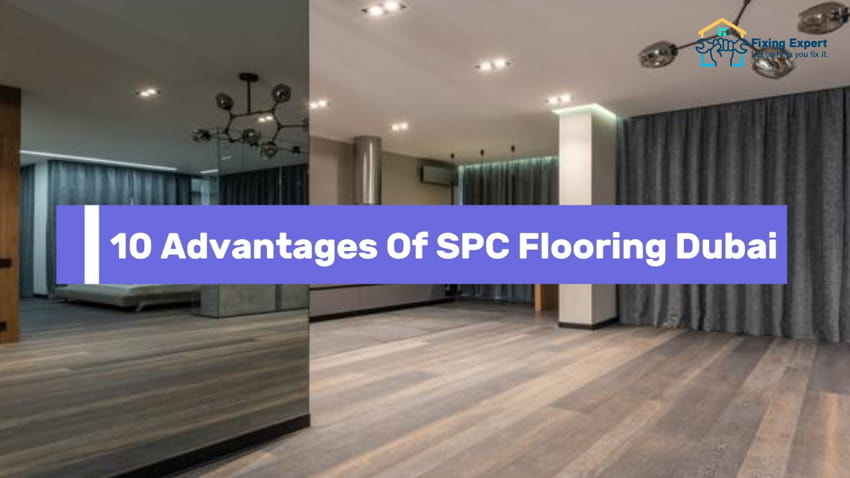 SPC flooring, also known as stone plastic composite flooring, is a new type of flooring that is quickly gaining popularity. SPC flooring is made from a combination of stone and plastic, which makes it more durable and waterproof than traditional flooring options. This makes SPC flooring a great option for rooms with a lot of traffic or areas susceptible to moisture. There are many advantages to SPC flooring in Dubai.
One of its main advantages is that it is very easy to install, which makes it ideal for home improvement projects. It is also very durable and resistant to scratches and stains, which makes it a great choice for high-traffic areas. Additionally, SPC flooring is fire resistant and does not emit toxic fumes, making it a safer option for homes with children or pets. In general, SPC flooring is a fantastic choice for individuals searching for a long-lasting and simple flooring solution.
Have A Look At Noteworthy Advantages Of SPC Flooring Dubai
Luxury vinyl flooring constructed from stone plastic composite material is known as SPC flooring. It is a well-liked alternative for flooring in Dubai since it is long-lasting, water-resistant, and simple to keep clean. Because it is made of hypoallergenic material, this flooring is also a fantastic alternative for those who suffer from allergies or sensitivities.
Using SPC flooring in your house or place of business has a lot of advantages. This kind of flooring can tolerate a lot of wear and tear and is quite durable. It is a fantastic option for high-traffic areas because it is also simple to maintain and clean. SPC flooring is also relatively inexpensive and available in a range of hues and designs to complement any decor.
1. Eco-friendly
As we all know, glues and adhesives are the primary sources of formaldehyde. SPC flooring's basic components and production process define how environmentally friendly it is.
SPC flooring is manufactured utilizing a one-time heat-laminated tiles, embossed production method without the need for adhesives or glue.
It is primarily made of polyvinyl chloride and natural lime powder. Formaldehyde, benzene, heavy metals, and other potentially harmful substances are never used in the production of SPC flooring, from raw materials to finished goods.
2. Waterproof, Moisture-Proof, Fireproof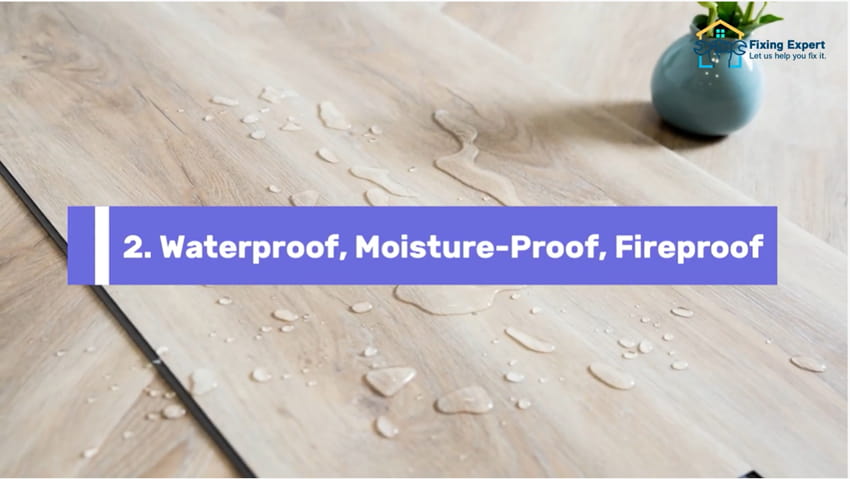 You won't need to be concerned about SPC flooring becoming wet, mildewed, or warped because it is completely waterproof and fireproof and is constructed of PVC and natural lime powder. So, including the kitchen and bathroom, SPC flooring can be used in any room of your home.
3. Good Dimensional Stability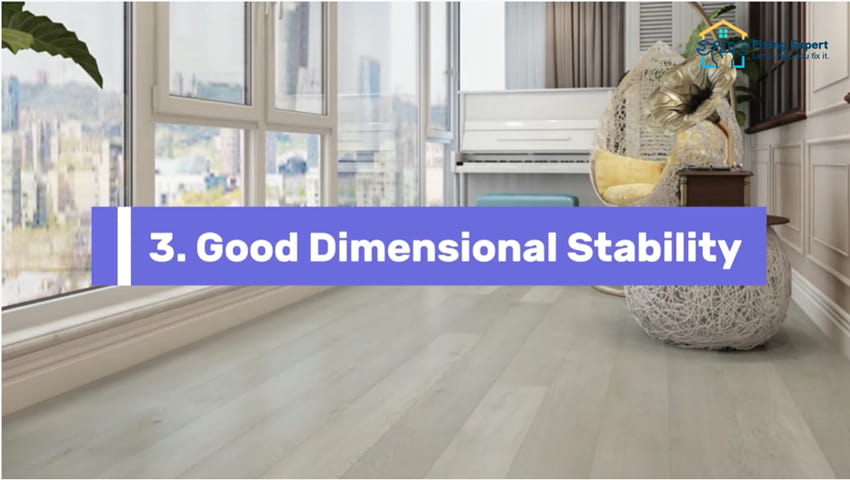 SPC flooring's dimensional stability is one of its most important benefits. This "breakthrough" suggests that the SPC flooring environment's interior design has seen a significant improvement. For instance, WPC flooring has low dimensional stability and LVT flooring is simple to foam after heating.
Both WPC and SPC flooring may be installed in the majority of areas. However, SPC flooring often performs better when exposed to large temperature fluctuations. SPC flooring is more resistant to expansion and contraction because it has a solid core.
4. Durability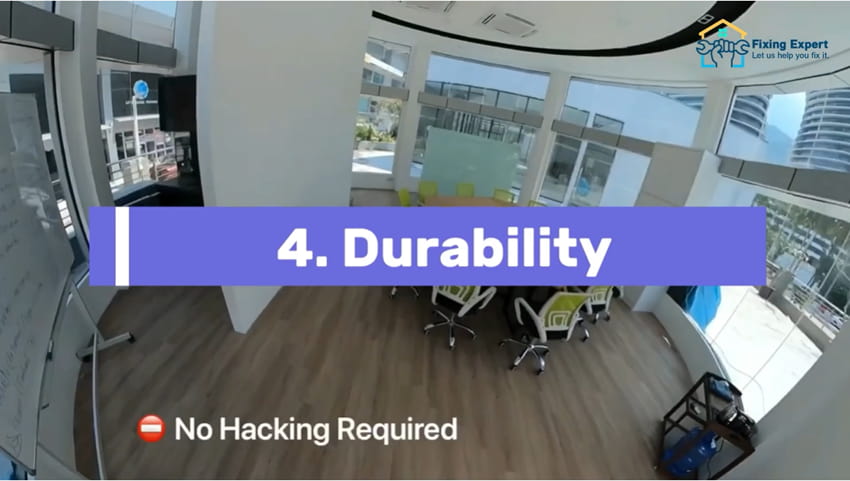 SPC floors are more resilient to harm from impact or heavy objects because they feature a robust core composed of PVC and a significant amount of lime powder.
5. Quick Installation
Compared to ceramic tiles, hardwood flooring, and other materials, fast installation is another major trend in floor covering materials. Most SPC flooring available today features a lock mechanism. As long as the surface complies with the installation specifications, glue or nails are not required. It is also simple to dismantle.
6. Affordable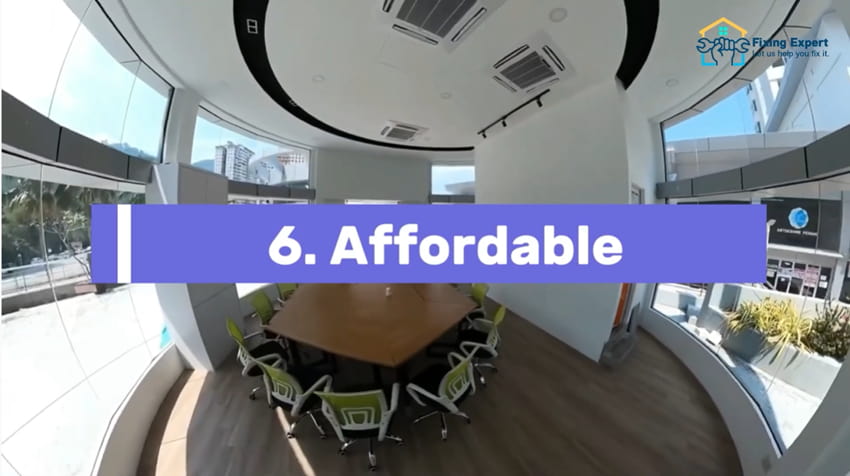 SPC flooring is less expensive than WPC flooring because of the simplicity of the production process, which has resulted in lower equipment and labor expenses.
7. Sound Proof
These distinctive qualities help to muffle outside noise and create a peaceful atmosphere. You won't need to be concerned about upsetting your neighbor's thanks to the feature that lowers internal noise.
8. Stain Resistant
One type of SPC flooring, in particular, is renowned for its stain resistance. The products that have been manufactured are SPC tiles or sheets. The wear layer on the SPC surface is supposed to act as a barrier to prevent spills and stains.
If stain resistance is your main concern, you should stay away from composite and solid SPC flooring because not all SPC flooring is stain-resistant.
9. Water-Resistant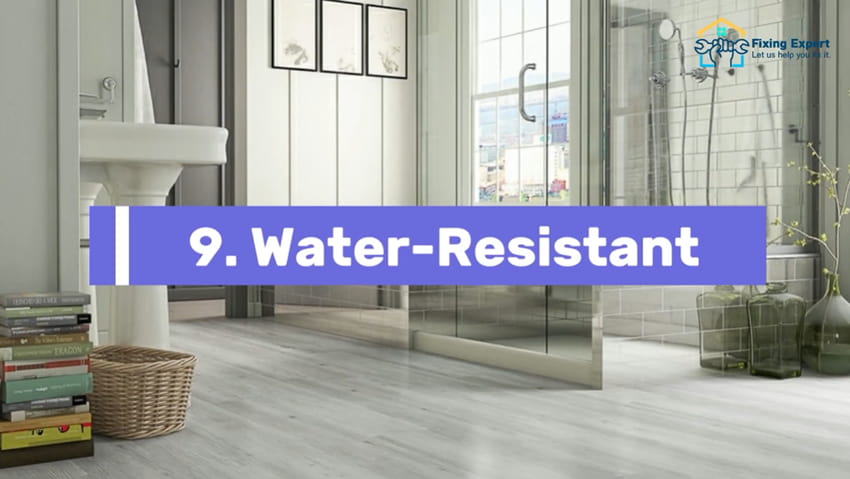 Because SPC flooring is a water-resistant substance, it is practically smooth when properly laid, making it one of the best waterproof flooring options. This unique feature enables it to be fitted into practically any part of your home, including the bathroom and the laundry room.
10. Easy To Clean And Maintain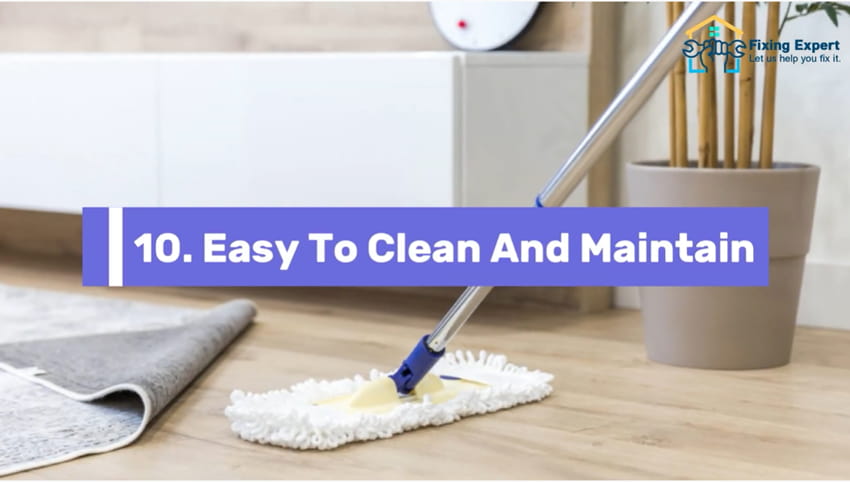 If you aren't a stay-at-home or don't have much time for housekeeping, SPC flooring could be the solution. To maintain your house clean, all you have to do is sometimes sweep and damp mop the floors.
If any damaged pieces or tiles are found, you may simply replace them all without removing the flooring altogether. You'll find that maintaining the condition of SPC flooring is much simpler than maintaining the condition of other types of flooring swiftly.