Wooden flooring is a classic and elegant choice for any home, but it can often be seen as a luxury item, out of reach for many homeowners. However, a lot of businesses now provide high-quality timber flooring at significantly lower costs.
For good reason, wood is one of the most popular flooring materials on the market. It's beautiful, durable, and easy to maintain. However, wood flooring may be pricey, and the hefty price tag deters many people. Luckily, there are different types of premium wooden floors at an affordable price. Let's move to look at them.
Different Types Of Wooden Flooring At Affordable Prices
There's a wide variety of quality wooden flooring options, making it difficult to choose the best one for your house. With so many options available, it's important to know the differences between each type of wood and how they will affect the overall look and feel of your home.
Here are some of the most popular types of premium wooden flooring available:
1. Engineered Wood Flooring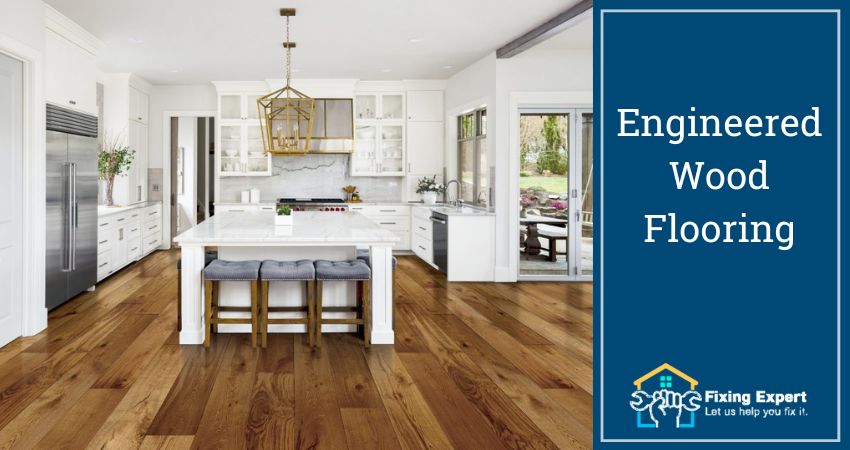 Real wood is used to make engineered wood flooring, which also has a plywood or HDF core. A hardwood veneer, which is the top layer, may be sanded and polished like real hardwood.
For homeowners who desire the appearance of hardwood flooring without the exorbitant expense or care, engineered wood is a fantastic choice. It is a better option for areas that receive a lot of sunshine or are located in humid regions since it is more resistant to humidity and temperature changes than solid hardwood.
2. Solid Wood Flooring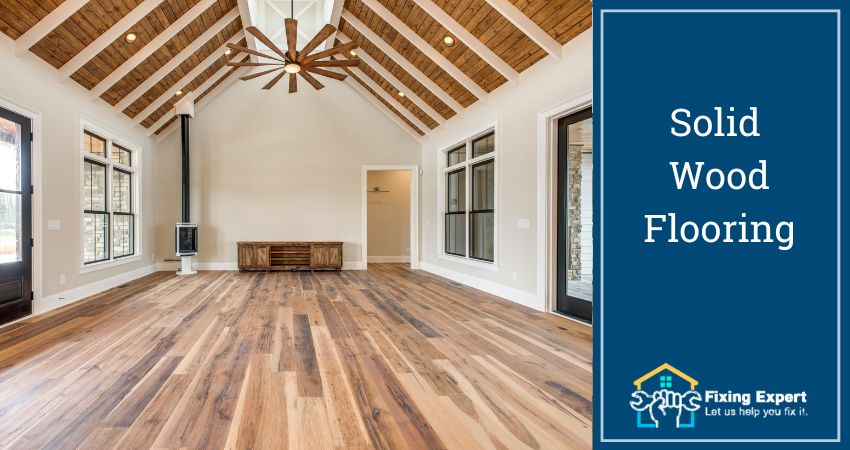 Real wood is used to make solid wood flooring, a particular form of flooring. The bottom layer is composed of a different sort of wood, while the upper layer is constructed of hardwood. Solid wood flooring may be placed over a variety of subfloor types and is more sturdy than hardwood.
The hues and finishes of solid wood flooring are varied. To fit the current décor in your home, it can be stained or painted. Additionally, this is like stone composite floor that is simple to keep and clean.
3. Laminate Wood Flooring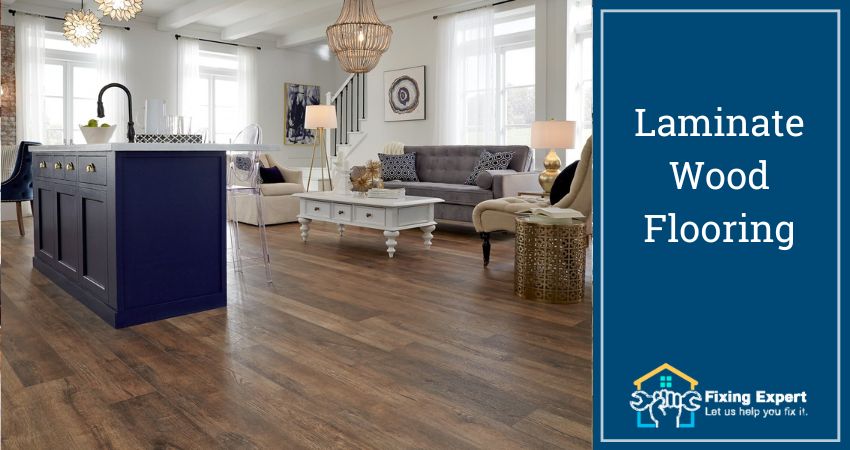 A form of flooring called waterproof laminate flooring is constructed from many layers of compressed wood. Although laminate wood flooring is made to look like genuine wood, it is more robust and simpler to maintain.
Because it is beautiful and simple to maintain, laminate wood flooring is a popular option for residences and businesses. Laminate wood flooring may be laid over any kind of subfloor and comes in a range of colors and designs.
4. Vinyl Wood Flooring
A fantastic option to acquire the appearance of wood floors without the hefty expense is using vinyl wood flooring. In comparison to hardwood flooring, vinyl floors are also considerably simpler to install and maintain.
It's crucial to seek vinyl flooring with a strong wear layer while buying it. The transparent protective coating that is placed on the flooring is known as the wear layer. The flooring will be more durable the thicker the wear layer.
5. Bamboo Flooring
A form of flooring created from the bamboo plant is called bamboo flooring. Due to its dependability, beauty, and environmental friendliness, it is a preferred option for many households. For individuals seeking an environmentally friendly solution, a bamboo is a fantastic option because it is a resource that is sustainable and grows swiftly.
Bamboo flooring is available in a range of hues and designs. It is adaptable to every space in the house and is simple to maintain and clean. If you're searching for a strong and beautiful flooring alternative, bamboo flooring is a terrific option.
To Sum Up!
There are many types of premium wooden flooring on the market today. They are not all made equal, though. Others are more costly than others, but some are also more reasonably priced without compromising quality. We have mentioned the different types of premium wooden flooring that you can find at an affordable price: Each type of flooring has its own set of benefits and drawbacks. However, all of them are good choices for commercial or residential areas.