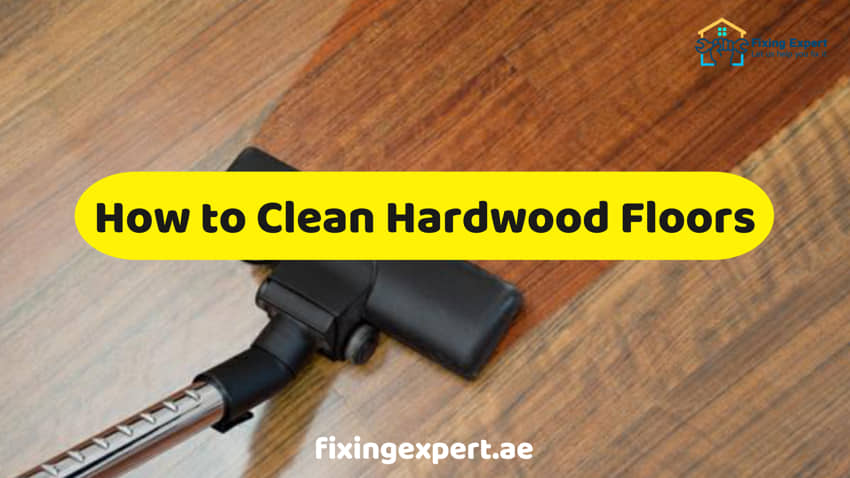 Wood floors give warmth and a unique aesthetic to any kind of home design, and they're usually simple to keep if they're polished and cleaned correctly. Knowing what sort of wood or wood-look flooring is put in your house is crucial to properly cleaning the floors.
Steps To Clean Hardwood Floors
You'll want to preserve your gorgeous wood floors in great shape once you've opted to replace your carpet or any laminate floor design with them. In truth, the fundamental component for the lifetime of these shiny, dark surfaces is a simple deep clean.
It doesn't matter if your home has solid, engineered, or reclaimed wood floors when it comes to keeping them sparkling: the overall cleaning regimen should be the same. Fortunately, the routine isn't too strenuous. However, there are some intricacies that are critical for upkeep, which is why we sought help from the specialists. Let's start;


Let's Start By Clearing the Floor
Move all of the furniture in the room out of the way before you start cleaning. The easiest method to make this procedure as simple as possible while avoiding scratches is to use furniture pads.
Now This Is The Time To Remove Dust and Debris
Clean the surface of your wood floors to eliminate any dust particles after the floor is clear. A microfiber dust mop is the safest method to accomplish this. If you want to vacuum, make sure to inspect the underside of the appliance for any stuck-on dirt that might cause scratches before you begin. If there is, ensure it is disconnected and that it is completely clean.
You May Need To Know: How To Install Engineered Hardwood Flooring?
Now Fill a Bucket With Homemade Vinegar Solution
After removing the dust and debris you need to fill a bucket with a mix containing one gallon of hot water and one cup of white vinegar. Don't forget to combine the ingredients!
Keep in mind that polished wood floors don't always need to be cleaned with vinegar. You may use merely water, but be cautious not to let too much soak in, or the finish will be removed.
Let's Mop in "S" Motion
Start cleaning with a microfiber mop dipped in the water mixture. "Work the mop in an "S" motion, always beginning with the same side to capture the dirt rather than dispersing it," For optimal efficiency, replace the filthy solution every time you move to a new room.
Make sure your mop doesn't become too saturated with the vinegar solution. Be cautious to wring out the mop before dipping it into the bucket."
See Also: Spc Stone Composite Vinyl Floors
Last But Not Least, This Is The Time To Apply Polish or Wax
You may apply a floor polish or wax to make the floors truly shine once they've been cleaned and dried.
Final Verdict!
I hope you found this article informative and are now aware of the simple steps to clean hardwood flooring. I strongly advise you to keep in mind the above-mentioned steps while cleaning your floors. These suggestions are far more effective and straightforward.