What is Luxury Vinyl Tile Flooring?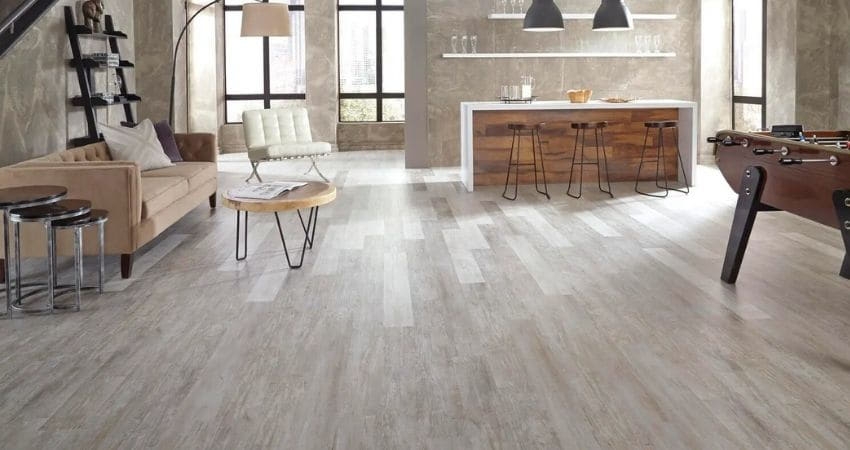 Flooring should be: aesthetically designed, extremely durable, and simple to maintain, LVT (luxury vinyl tile) flooring is the perfect blend of everything. With LVT, you can replicate the look of natural materials while using a product that is designed to endure commercial use. LVT eliminates the need to compromise high-quality design for industrial use.
Pros Of LVT Flooring
Luxury vinyl tile has many benefits, some of them are mentioned below, so let's jump to look at these benefits;
Beautifully Designed Flooring
LVT is available in a variety of styles, from realistic woodgrains to vivid color bursts.
Unparalleled Durability
Our one-of-a-kind production process ensures that our LVT flooring is unrivaled in terms of longevity in any scenario.
Sustainable
LVT click flooring is not only long-lasting, but it also satisfies WELL and LEED certification requirements and is made without phthalate plasticizers.
Easy to Maintain
A basic two-bucket cleaning technique will be enough for most types of vinyl flooring. In addition, LVT is inherently stain and scuff-resistant.
See Also: Best Flooring Options for Basement
Cons
Non-Biodegradable
Luxury vinyl tile, however, is not biodegradable. They end up in landfills and can't be recycled once they've been discarded. This is a disadvantage to consider if environmental protection is an important aspect of your decision-making process.
Damage from the Subfloor
Because vinyl tile adapts to the surface it is placed on, sufficient subfloor preparation is required for a successful installation. So, if the subfloor has any imperfections, they will undoubtedly show through the vinyl tile, giving it an uneven appearance and perhaps causing gaps.
Slippery Surface
On luxury vinyl tile flooring, water spills are quite prone to occur. When someone treads on the damp floor, they may slip and fall.
What is Luxury Vinyl Plank flooring?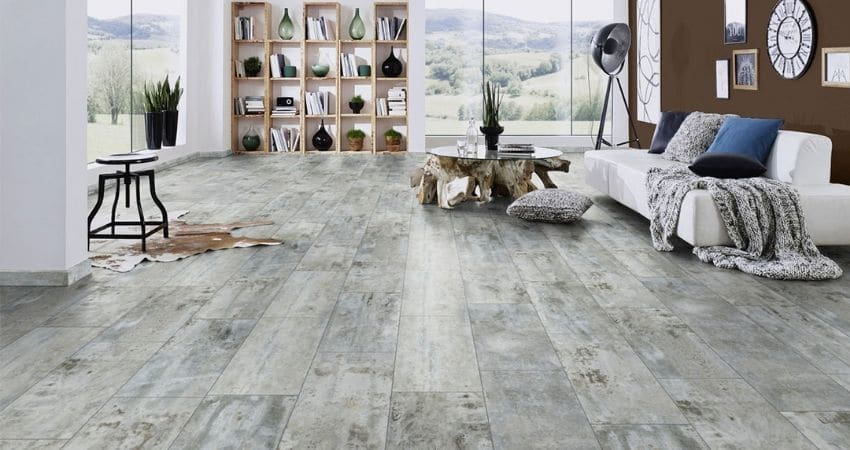 Luxury Vinyl Planks are plank-shaped interlocking flooring that looks and feels like classic hardwood flooring planks. LVP is the most popular alternative for oak parquet flooring that mimics hardwood planks since it is waterproof, low maintenance, very durable, and comes in an almost infinite selection of colors and wood species. These planks are the epitome of LUXE!
Pros Of Luxury Vinyl Plank Flooring
Luxury vinyl plank flooring is extremely water-resistant, and it's becoming increasingly popular in both home and commercial settings. It's also crucial to be aware of the disadvantages of vinyl plank flooring.
So, let's take a look at the advantages and disadvantages of luxury vinyl plank flooring.
For Comprehensive Guide See: Pros and Cons of Vinyl Plank Flooring
Very Affordable
The most significant benefit of plank vinyl flooring is its low cost. The cost of LVP is often five to ten times cheaper than the actual thing. Luxury vinyl is more economical than wood flooring and even carpeting, with prices ranging from $2 to $5 per square foot. Add in the fact that spc flooring designs are significantly easier to install and hence less expensive, and you can understand why it is such a good deal.
Easy Installation
One of the primary selling features of vinyl plank flooring is its worry-free and simple installation. In fact, this flooring is ideal for quick house improvements. No hammering, sawing, or other time-consuming and labor-intensive installation procedures are required.
Most LVP flooring has a "peel-and-place" backing, which is a self-adhesive system in which the backing is simply removed and the strip is pressed onto the floor. That's pretty much all there is to it!
You May Need To Know: Beginner Mistakes While Installing Vinyl Plank Flooring
Very Durable
Vinyl plank flooring is incredibly tough and long-lasting. That isn't to say you can ignore it when it comes to cleaning. However, with regular care, you may look forward to many years of enjoyment from your luxury vinyl plank flooring.
Easy Maintenance and Repair
Simply said, luxury vinyl plank flooring is extremely simple to care for and repair. Regular sweeping and a weekly once-over with a damp mop or even a Swiffer are typically all that's required to keep these floors clean. Anything more intensive, such as steam cleaning, is not advised.
Luxury vinyl plank flooring is also easier to repair than other types of flooring in the event that it is needed. When you install the floor, you normally have a package of extra planks that you may use to repair a broken plank or board.
See Also: Laminate Wooden Tile Flooring
Cons:
Inconsistent Quality
Even among the best companies, the quality of luxury vinyl plank can vary, despite the focus on varied textures and lifelike surfaces. When looking for the best luxury vinyl plank, it's crucial to examine the product's structure and thickness. Vinyl flooring that is thicker is always preferable since it is more durable and resilient. For increased robustness, seek rigid-core vinyl that comes with four layers of material.
Hard to Remove
It will be tough to remove the flooring once it has been installed if you change your mind later. This is due to the fact that the adhesive glue that holds the planks to the flooring is difficult to remove. Even yet, if removal is required, it may be done without the assistance of a professional. However, it will take a lot of effort.
Might Not Do Well in the Sunlight
If you choose a less costly LVP brand, it's possible that it won't contain UV-resistant protection layers. And in regions where your floor is exposed to a lot of sunshine, this might result in fading. This is why picking the appropriate flooring brand is so important.
To Sum Up!
LVP and LVT stand for Luxury Vinyl Plank and Luxury Vinyl Tile, respectively. Luxury Vinyl Planks, as the name suggests, resemble hardwood floor planks, while Luxury Vinyl Tile resembles tile (or natural stone). Because they are individual pieces of vinyl (rather than sheet vinyl), they resemble the genuine thing. The majority of high-end pieces of vinyl are waterproof (or highly water-resistant).