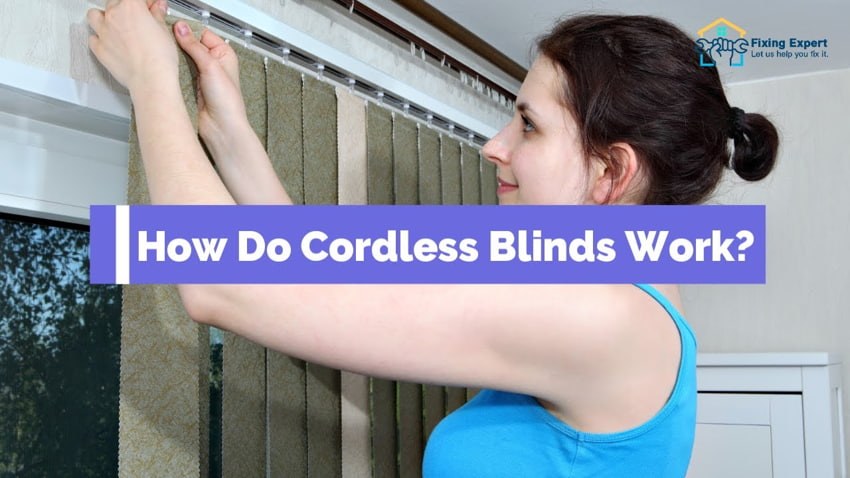 Cordless blinds are a type of window covering that uses a motor to raise and lower the blinds. These blinds are operated by remote control or by a switch that is mounted on the wall. They are a great option for homes with young children or pets, as there are no cords that can be wrapped around necks or tangled up.
Cordless blinds are made up of a few different parts. The first is the motor, which is responsible for raising and lowering the blinds. The second part is the remote control or switch, which is used to operate the motor. The third part is the blinds themselves, which are attached to the motor. When you press the remote control or switch, the motor will start to raise or lower the blinds.
If you are interested in cordless blinds and don't know where to start then learn how do cordless blinds work with our easy guide
Easy Working Mechanism Of Cordless Blinds
Cordless blinds are a type of window covering that uses a spring-loaded mechanism to raise and lower the blinds. This type of blind is operated without the use of cords, making it a safe option for homes with small children or pets.
Cordless blinds are raised and lowered using a handle or knob that is located at the bottom of the blind. To raise the blind, simply pull down on the handle or knob. To lower the blind, gently push up on the handle or knob.
In addition to being safe, cordless automated blinds are also easy to operate. Cordless blinds work on three mechanisms, have a look at them;
Using Cordless Blinds With Rails
Many people who have cordless blinds also have rails on their windows. Rails can be a great way to add extra support to your blinds and keep them from sagging or falling down. If you're not sure whether your cordless blinds will work with rails, be sure to check with the manufacturer before purchasing.
In general, cordless blinds that are made of materials such as wood or vinyl are more likely to be compatible with rails. If you have cordless blinds that are made of fabric, you may still be able to use them with rails, but you may need to purchase special hardware to do so.
Adjusting Motorized Blinds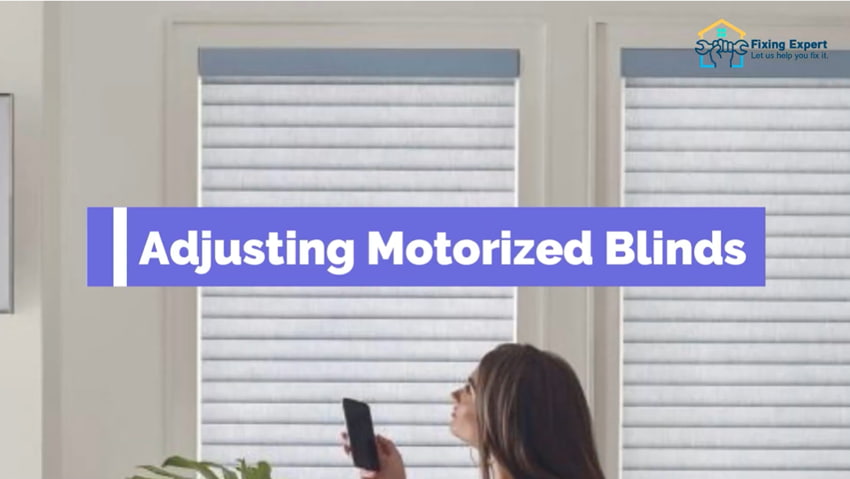 Whether you're trying to block out the sun on a hot summer day or you want to let in some natural light, motorized blackout blinds make it easy to adjust your window coverings to suit your needs.
You'll need to make a few adjustments to your automated blinds. You must initially locate the blinds' control panel. This is usually located near the window or on the wall near the blinds. Once you've found the control panel, you'll need to input the desired position for the blinds. Depending on your model of blinds, you may be able to input a specific position or you may need to input the amount of light you want to let in.
Moving Panel Track Shades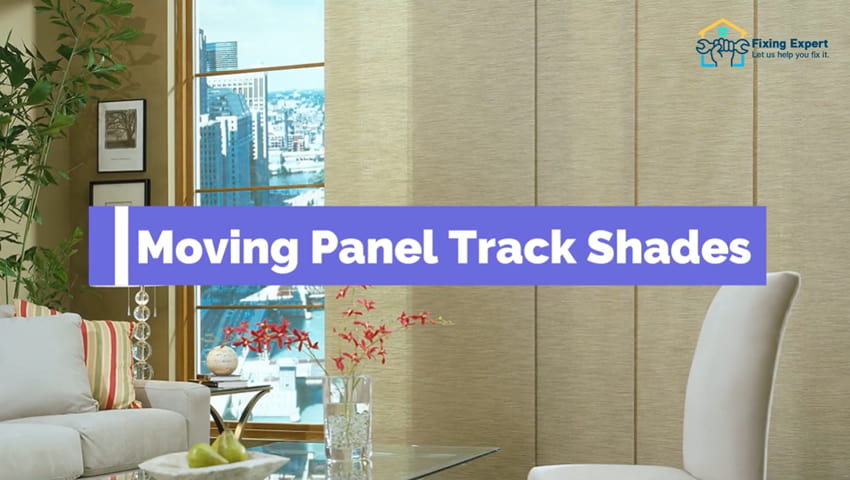 If you're looking for a sleek and modern window treatment, cordless blinds are a great option. Additionally, movable panel track shades are the way to go if you want your cordless blinds to be even simpler to use. Panel tracks allow you to open and close your cordless blinds with just a touch of a button, making them ideal for large windows or hard-to-reach places.
Installing cordless blinds with a moving panel track is a relatively simple process. Another benefit of cordless blinds is that they are much easier to clean than traditional blinds. The lack of cords also makes them more aesthetically pleasing and can give your home a more polished look.
To Sum Up!
A motor is used to open and close cordless blinds, a form of window treatment. They may be set to open and close at specific times of the day and are controlled by remote control or switch. For households with kids or pets, cordless blinds are an excellent alternative because they are secure and simple to operate.
Cordless blinds are available in a variety of styles and materials, and can be customized to fit any window size. They are a popular choice for homes and businesses and are an easy way to add privacy and style to any space.
Cordless blinds are the perfect window covering for homes with children and pets. These window coverings are easy to operate and offer a variety of benefits that make them ideal for any home.