It's important to choose the appropriate choice for your home's basement flooring. Your flooring selection must be resistant to moisture, mold, and mildew. Additionally, it should be cozy and simple to clean. Knowing where to begin might be challenging because there are so many alternatives available.
You can pick the best basement flooring for your family's needs with the assistance of this guide. We'll discuss the many varieties of flooring that are offered, as well as the advantages and disadvantages of each choice. By the end, you'll be able to choose the kind of flooring that is ideal for your house with knowledge.
Best Basement Flooring Ideas For Your Families Needs
One of the parts of the house that is frequently neglected is the basement. It is frequently used for storage, and neither its form nor functioning are given any care. However, picking the appropriate flooring is crucial if you intend to finish your basement. Your choice of flooring will depend on how the room will be used. For instance, you should pick the stone composite flooring that is hard-wearing and simple to clean if you intend to use the basement as a playroom for your kids.
There are many different basement flooring alternatives available, and each has pros and downsides of its own. Among the most popular choices for basement flooring are:
1. Hardwood: The Coziest Option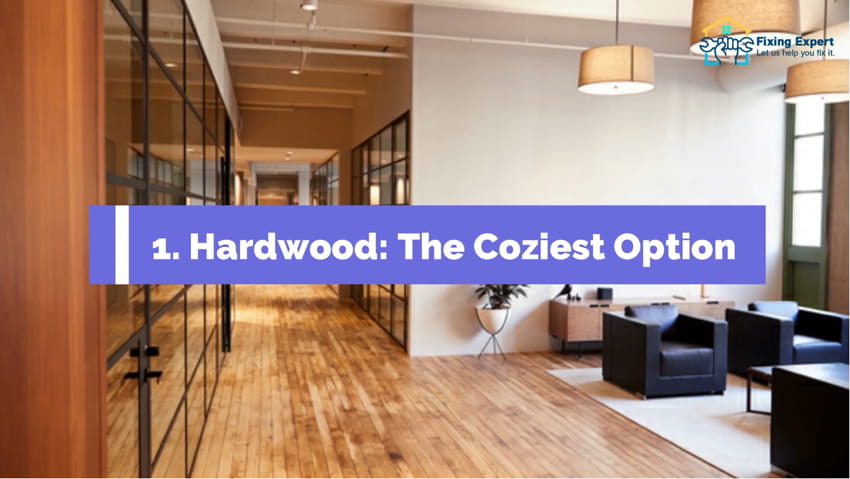 You might not think about hardwood when deciding what kind of flooring to use in your basement at first. But basement floors can benefit greatly from having hardwood flooring. Hardwood is a great option for busy families since it is warm, sturdy, and simple to keep clean.
Hardwood is an excellent alternative if you want a flooring option for your basement that will withstand use by children and animals. Hardwood floors are resilient to wear and tear and are simple to keep clean.
So if you're looking for a stylish flooring option that is durable, easy to clean, and adds a touch of coziness to your basement, then hardwood is the perfect choice.
2. Carpet: The Comfy Option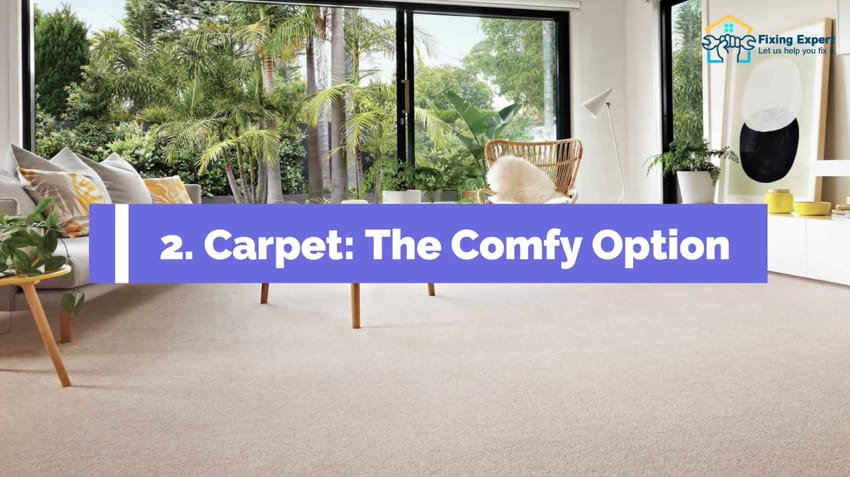 If you've been considering what kind of flooring to put in your basement, you may want to give carpet a second thought. Carpet is often seen as a more traditional and inexpensive option when compared to other flooring choices like hardwood or tile. But what many people don't realize is that carpet can actually be a great choice for a basement.
Laminate Flooring Or Carpet? | Which One to Choose For Your Bedroom
Carpet is a warm and comfortable option that will make your basement feel like an extension of your home, rather than a cold and unfinished space. Additionally, carpet is a good choice for families with small children or pets, as it can help to prevent slips and falls. And if you're worried about moisture, there are now many types of carpets that are specifically designed for basements and other high-moisture areas.
3. Laminate: The DIY Option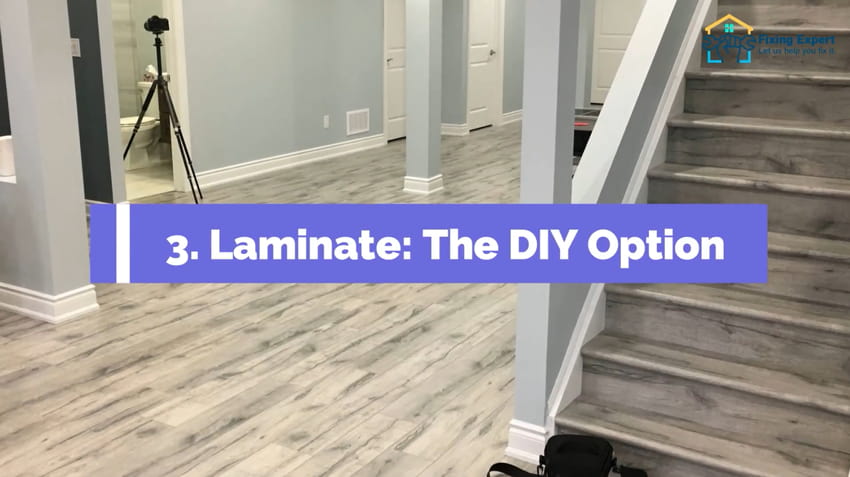 When selecting flooring for your basement, you have a lot of alternatives. When choosing your choice, you should take durability, comfort, and style into account. Basements benefit greatly with dark oak laminate tiles since it is strong, costly, and fashionable.
Multiple layers of material are fused together to form laminate flooring. A protective coating that is impervious to stains and scratches makes up the top layer. The flooring is more resistant to dents because of the solid core of the intermediate layer. The flooring is kept in place by the bottom layer of glue.
Families should consider laminate flooring since it is sturdy and simple to maintain. It also features a number of styling possibilities and is comfy to walk on.
4. Luxury Vinyl Tile (LVT): The Budget-Friendly Option
Luxury vinyl tile, also known as LVT, is a type of flooring that looks like stone or ceramic tile but is made from Vinyl. It is a budget-friendly alternative to real stone or tile flooring and is also much easier to install. LVT is also water-resistant and stain-resistant, making it a great choice for basement flooring.
If you are considering basement flooring options for your home, luxury vinyl tile is a great option to consider. It is durable, budget-friendly, and easy to install, making it a great choice for families.
5. Ceramic Tile: The Easy-to-Clean Option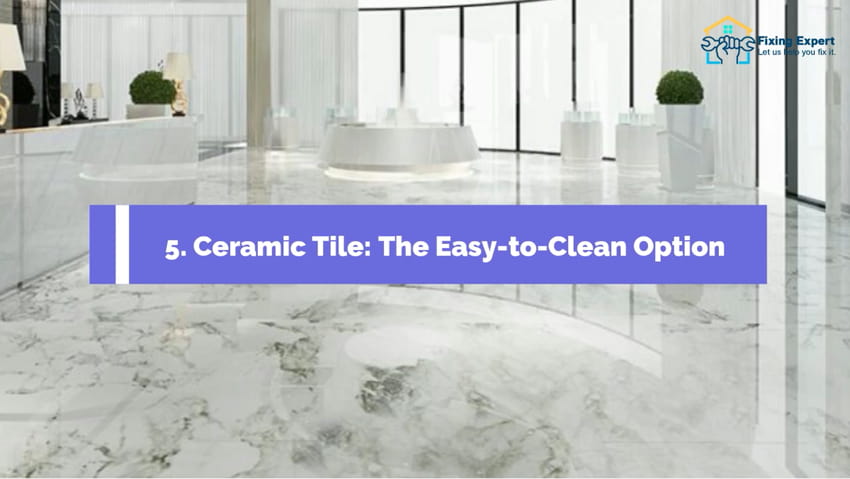 You should choose flooring for your basement that is simple to keep clean and maintain. Because it is stable, long-lasting, and simple to maintain, ceramic tile is a fantastic choice for basement floors. Furthermore, it is available in a range of hues and designs to complement any environment.
If you have a family, ceramic tile is also a great choice for basement flooring because it is stain-resistant and easy to keep clean. spills and messes can be easily wiped up, and tile is less likely to harbor bacteria and allergens.
So if you're looking for an easy-to-clean, durable, and stylish flooring option for your basement, ceramic tile is a great choice.