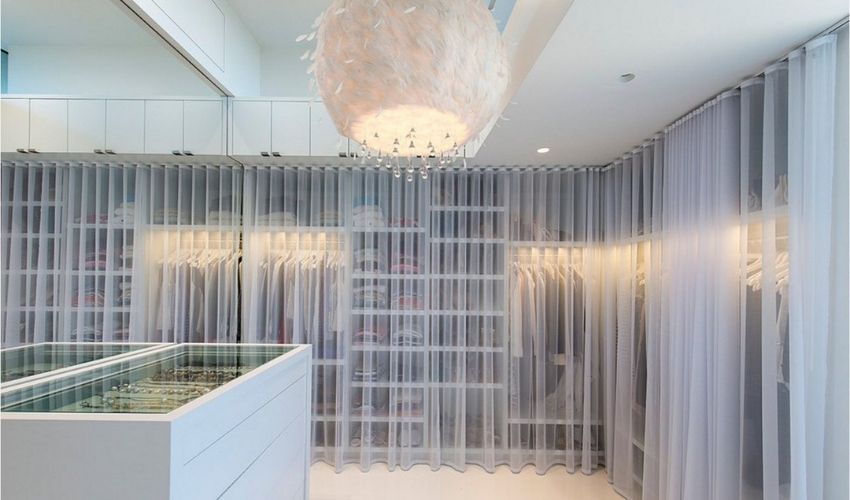 Window treatment is essential for any room or home because it helps us to get privacy from outsiders, block the external light, etc. Curtains are the most widely used window treatment and almost every homeowner prefers to choose curtains for covering their windows.
Curtains come in different varieties and designs. White Sheer curtains are also one of the best types of curtains. Modern Sheer Curtains would be luxurious and stylish for your home because of their unbelievable texture, designs, softness, etc.
These curtains can be used for various purposes to give an amazing look to your home's interior. Today we brought an article for you about the top 6 feasible & pleasing uses for Sheer Curtains in the home.
Uses For Sheer Curtains In The Home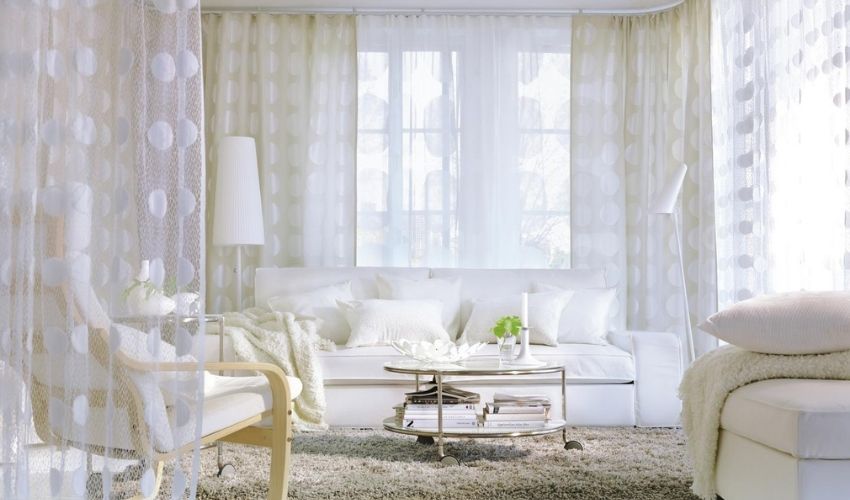 Sheer drapes are designed with lightweight fabric which helps you to cover your windows, gives amazing styles to your interior decor, softens the light coming to your room, and much more. They also give you privacy and also work well with layered window treatments.
Sheer fabrics for curtains are voile, silk, polyester, cotton, etc. Each sheer fabric has a different weight. You can hang the single layer of the linen sheer curtains for making fantastic contemporary style in that area of your home where you didn't need enough privacy.

For getting more privacy like in your bedroom, you can hang them by layering them with some heavy blackout curtains or blinds. Let's look at the 6 feasible & pleasing uses for Sheer Curtains in a home.
1. For Giving A Modern Touch
Sheer curtains are well known for adding them like a modern element in the interior decor of your home. Because of their lightweight, amazing texture, and versatility; sheer curtains are best for giving an aesthetic and modern look to your room.
You can hang them in various areas to give your home a luxurious and eye-catching interior. For example, you can hang sheer white curtains in the doorway, living room windows, and around your bed in the bedroom to give a luxurious and modern touch to your home.
The white sheer curtains are most widely used because they can easily blend with all the colors of your room walls.
2. Get SunLight
As we all know that sunlight is the key ingredient for a human being. The sunlight is necessary for us in many aspects. So, the people that want to let the sunlight into their room as much as possible.
Then they can use the sheer curtains because these curtains will not block the entire sunlight coming into the room. Sheer curtains just soften the direct light coming from the sun and help you light up your home.
3. Use In Layered Method
Sheer curtains are perfect for layering them up with other heavy drapes because they are lightweight. If you didn't know how to layer curtains with sheer? Then layer heavy curtains with the sheer panels to give an amazing and interesting look and depth to your room.
You can also get more privacy by using this method which will block the excessive light coming from outside. This will help you take a restful sleep during the daytime. Layering sheers with other types of curtains having outstanding color combinations will help you create an aesthetic and beautiful design for your home.
4. Sheer Curtains For Zoning Process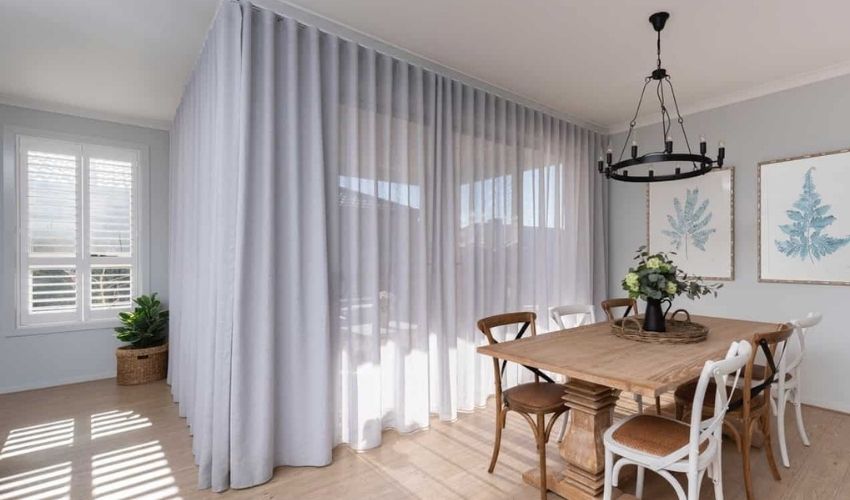 If your room is large enough, then sheer curtains are perfect for dividing the room into different zones. It works great with the bedroom area if you like to divide the bedroom and closet area. Sheer curtains are best for doing this instead of fixing a permanent structure in a room.
For further guide go through How to Complete a Room with Sheer Curtains.
5. Multiple Sheer Panels For Larger Areas
You can join multiple sheer panel curtains because of their flexibility. So, if your windows are enormous enough that can't be covered by a single panel of sheer curtains, then you can combine multiple panels.
It gives two advantages like it covers the entire window area and helps to give a modern design to your home's interior.
For example, by getting different sheer panels of various color combinations, then hang them side by side. This will give an elegant/stylish, modern, and dreamy atmosphere to the room. It will also help you get more privacy as compared to the single panel of sheer curtains.
6. Privacy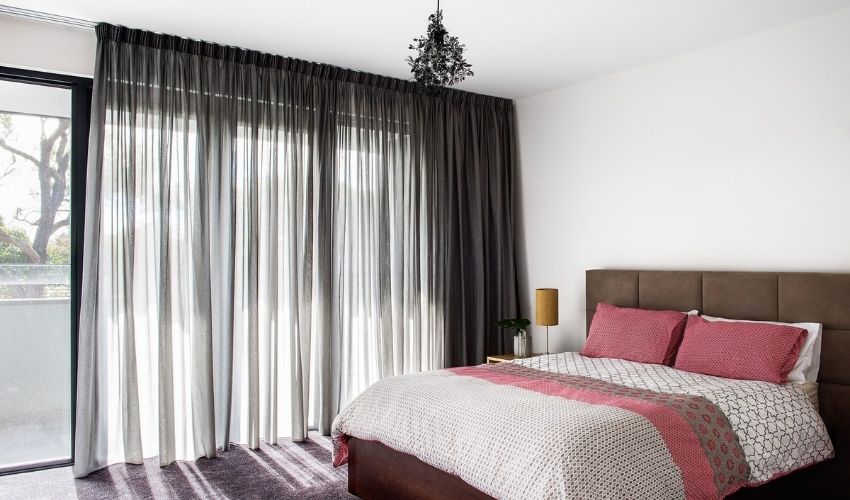 The one and the foremost reason for hanging the curtains in front of the window is to get privacy with the bedroom's sheer curtains. Install these curtains in your room and get privacy from the outsiders. Because sheers are thin and lightweight, it doesn't mean they didn't help you get privacy.
Although sheer curtains cannot block 100% external light. They can give you privacy when required. You can also use them as the daylight filter because it softens the direct light coming from the sun.
Conclusion
This is all about the 6 feasible & pleasing uses for Sheer Curtains in the home. I hope this article will be helpful to you. If you got nothing or have any queries regarding this, then you can ask by posting a comment.