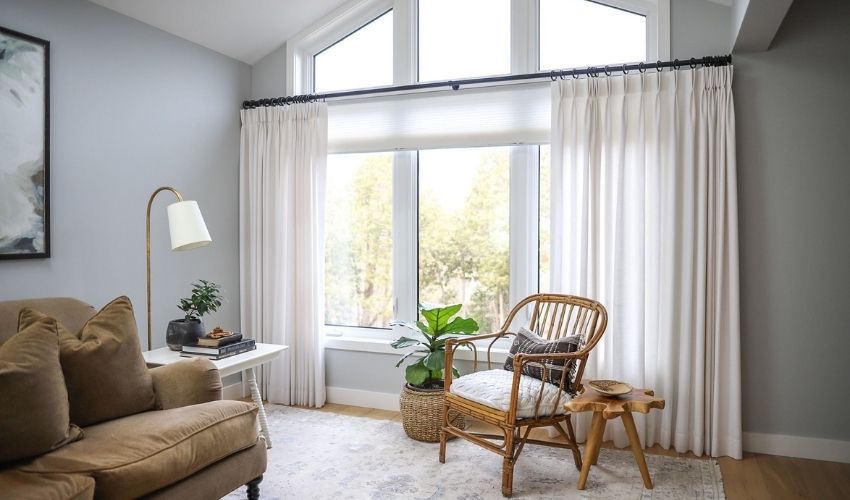 There are different curtains for windows available in the market that help you in the decor of your home's interior. But the effect and look that the sheers with curtains can give is unbeatable against any other fabric.
Sheer curtains add charm to your home at the next level of modernity. These curtains are very thin and when the light falls on them they give an illuminated and contemporary look to your rooms.
Whenever you are going to choose the sheer curtains, get them in the fabric and style that can suit your room's interior. Choosing the right style or design of a sheer curtain can make or break the look of your home's interior.
People make slight mistakes while choosing the curtains, which results in a colossal disaster. To help you in making the right decision, we bought a helping guide for you. We will teach you how to complete a room with sheer curtains?
Complete a Room With Sheer Curtains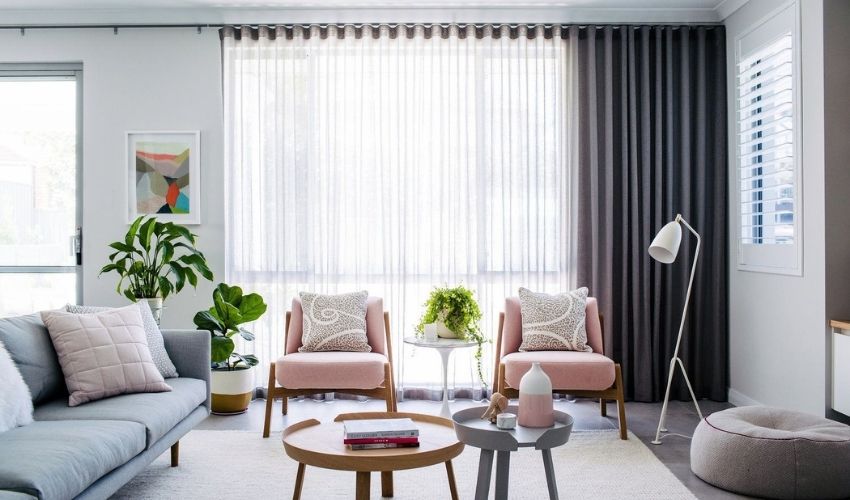 There are different ways of hanging the sheer curtains for windows to make your home look beautiful and extraordinarily modern. Sheer curtains can give a stunning look while hung in your room. They can be easily available in different colors, designs, and various amazing fabric options.
Sheer curtains can blend themselves with any decor or style of your room. In today's article, we will discuss how to complete a room with sheer curtains. Which will help you in giving a modern and luxurious touch to your room.
Reasons For Choosing Sheer Curtains
There are various unique and amazing reasons behind choosing the sheer linen curtains for covering your windows. We will give you the top reasons you should choose sheer curtains for your home.
Sheer curtains help you create a modern, luxurious and stylish look for your home's interior.
They can diffuse the sunlight effectively.
These curtains provide softness and great texture to your home decor.
Sheer curtains are perfect for layering fabric.
They help you give a new life to the interior design of your home.
You can also get privacy by using sheer curtains.
The best thing about sheer curtains is that they never go outdated.
They are versatile and can blend with any style of your room.
An Ultimate Finishing Touch For Your Room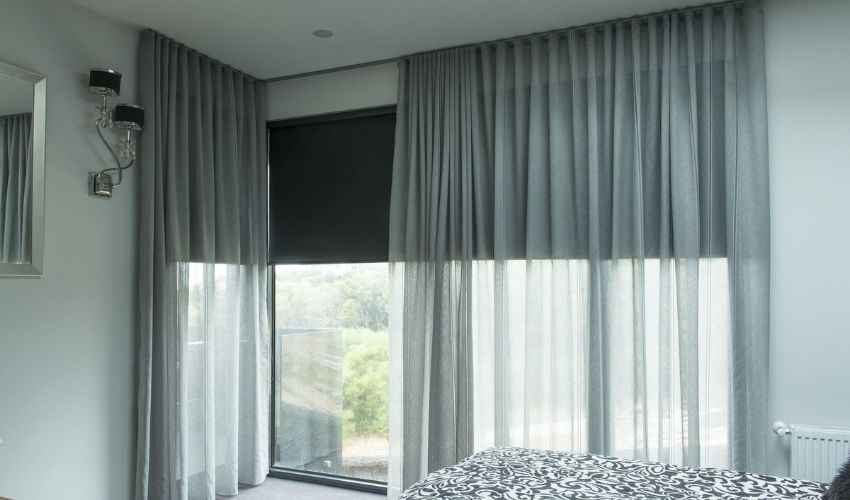 Sheer curtains are simple but one of the most adaptable types of curtains that can be the choice of every homeowner. They help to enhance the beauty of your room in various unique and amazing ways like:
Sheer curtains are lightweight and soft curtains that can come in polyester, linen, or a mixture of them to give a more contemporary style.
For getting more privacy, you can add layers of blackout curtains or blinds with the sheers.
They are transparent as compared to other curtains that help you get the maximum external light into your room.
They are also used for making various amazing styles of covering your window frame.
Sheer Elegance: Discovering the Beauty of Sheer Curtains
Select Perfect Colors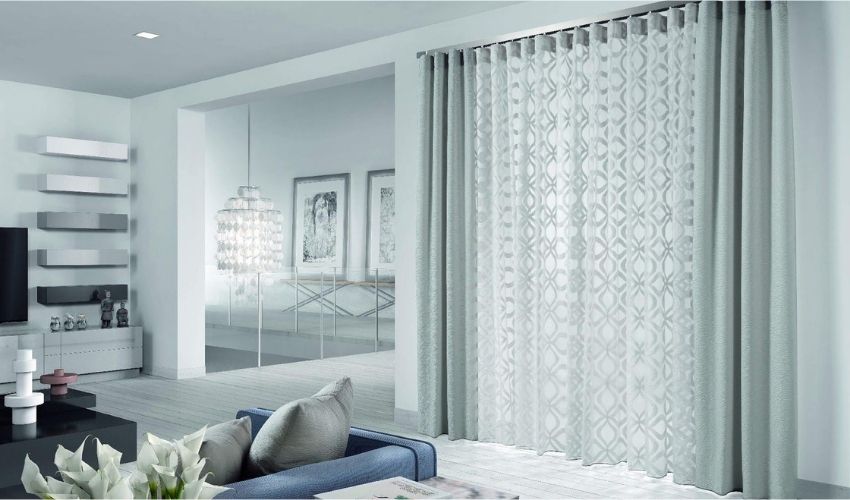 Choosing the colors of sheer chiffon curtains depends on the décor of your room, the style of your home, and which type of look you are trying to create. You can easily decide which color would be the best choice for you.
Always try to select those colors which can easily blend with your room's walls and furniture. Because if you get the colors that weren't even able to create a delightful contrast with your room walls, then they would be nothing more but a disaster for you. So, analyze your home's interior well for making a perfect decision.
You May Need To Know: What Color of Curtains Go With Pink Walls?
Create Unique Designs With Sheer Curtains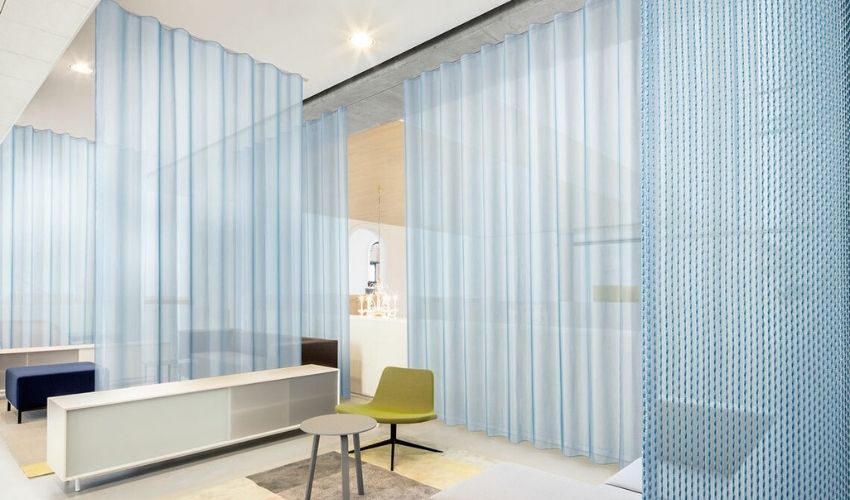 When you are going to install the sheer curtains in your home, the first thing that comes to your mind is in which design should we hang the curtains that would be eye-catching for anyone. You can create various designs like:
For achieving an elegant design you should hang them in a continuous fashion, which means you have to double the width of the fabric. This process will help you give volume and more depth to the sheer curtains.
You can also hang sheer curtains in such a way that they can touch the floor. It will create a fantastic and refined look that gives a modern and luxurious touch to your room décor.
Selecting the perfect curtain rod for sheers is also a crucial element that plays a vital role in the appearance of the curtains. Try to hang them on the curtains rod, which makes an impressive combination with the walls or interior of the room.
Add Multiple Layers
People are also confused about how to layer curtains with sheer? Layering the curtains and sheers can give you a lot of benefits like they give to higher insulation functionality. It will also help you to reduce the electricity bills in both the summer and winter seasons.
As the curtain's sheer fabrics are very thin, that's why they can't block the excessive light that can cause disturbing you while sleeping during the daytime. You can cope with such problems by layering the sheers with other thicker curtains.
Bedroom sheer curtains will help you get more privacy, block out the external light coming from outside, and provide insulation to your home.
Combine Multiple Panels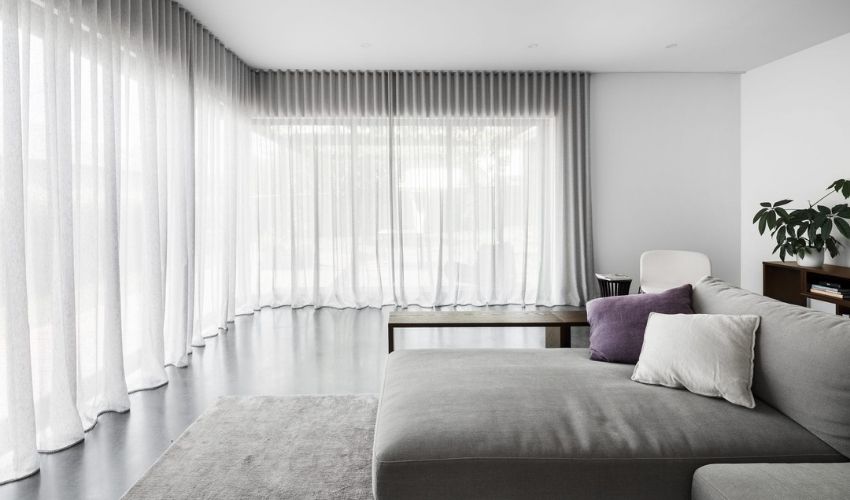 Sheer curtains are thin but they are flexible enough that they can be joined with other curtains easily. By taking advantage of their flexibility, you can combine multiple panels to create a modern design as per your requirements.
For example, you can take the different sheer panels in different color combinations and hang them side by side. This will create an elegant, modern/stylish, and dreamy atmosphere of a room and also give more privacy.
Sheer Curtains: A Stylish Addition to Any Room in Dubai
Conclusion
This is all about how to complete a room with sheer curtains? We discussed the major factors that are necessary for you to understand while installing the sheer curtains in your room. I hope this article will be helpful to you.
If you didn't understand something or have any queries regarding this, then you can ask by posting a comment. Our professionals will guide you.
Read more.