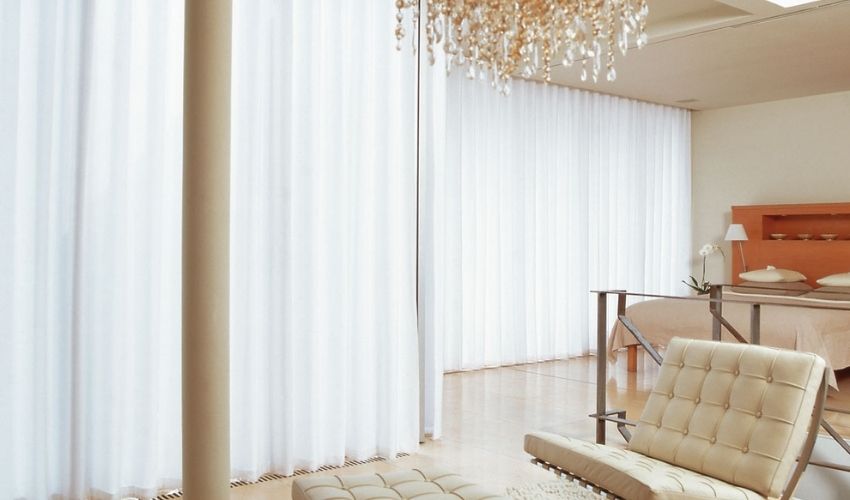 Curtains are the most widely used window treatment because it provides great functionalities. Curtains can help you in getting privacy when you need it, help you block the light and sound, work as an insulator and enhance the decor of your home's interior.
There are different types of curtains that you can hang for adding beauty and giving a modern touch to your home. Sheer curtains are also one of them that gives a luxurious touch to your home's interior.
Sheer curtains have various outstanding benefits. They are versatile enough that they can blend into any type of interior decor of your room. They are lightweight, easy to clean, easy to hang and help in the decor of interior design.
Hanging the sheer curtains is not a difficult task, but some people still didn't know how to hang them properly. To help those people, we bought a guide which gives you 7 ways to hang sheer curtains with no hassle.
7 Ways To Hang Sheer Curtains | A Step-To-Step Guide
There are different ways to hang curtains. Sheer curtains come in different fabrics, but the most famous of them are chiffon, cotton, silk, and voile. Anyone wants to select the fabric that can blend with the style of your room.
For example, cotton sheer drapery can be well suited to simple and casual rooms. Silk sheer curtains would work great with the modern furniture or interior décor of your room.
You also have to choose the perfect curtain rods for sheers curtains. Select a sheer curtain rod that suits the style of the curtains and room. For example, a chubby wooden rod would look so ugly with the modern sheers with curtains. Apart from this, there are other 7 ways to hang sheer curtains perfectly in your room. Let's go through each method one by one:
1. Adopt A Layered Method
Layering the curtains and sheers can give you a lot of benefits, as they give to higher insulation functionality. It will also help you in reducing the electricity bills in both the summer and winter seasons.
As the sheers for windows are very thin, that's why they can't block the excessive light that can cause disturbing you while sleeping during the daytime. You can cope with such problems by layering the sheers with other thicker curtains. This will help you get more privacy, block out the external light coming from outside, and provide insulation to your home.
2. Combine Multiple Panels
Sheer fabric curtains are thin but they are flexible enough that they can be joined with other curtains easily. By taking advantage of their flexibility, you can combine multiple panels to create a modern design as per your requirements.
For example, you can take the different sheer panels in different color combinations and hang them side by side. This will create an elegant, modern/stylish, and dreamy atmosphere of a room and also give more privacy.
3. Create Different Styles
You can use living room sheer curtains to give different styles for covering your windows. These styles can give an elegant and sophisticated look to the décor of your home's interior.
For example, you can create a window scarf style using sheer curtains by draping the fabric over the curtain rod. Drape down from the front by creating a curve into the center and leave the fabric straight on both left and right sides.
This technique can limit your privacy because it didn't cover the overall window. You can use this method in places where you don't need enough privacy. Because this eye-catching style can attract anyone and enhance the beauty of your interior décor.
4. Frame Window With Sheer Curtains For Different Purposes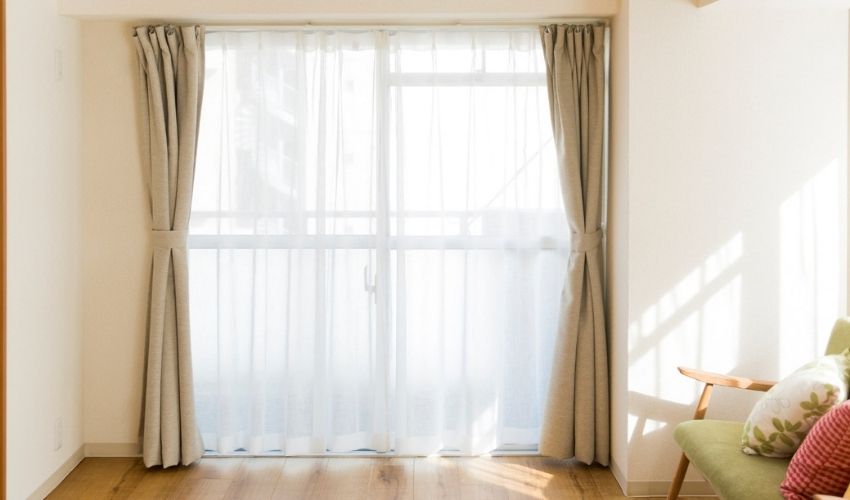 In this method, frame the sides of the windows with sheer curtains and use your window sill as a shelf. Now, if you have a centerpiece or the plant you want to show off, then you can display it on that windowsill.
You can also use other types of curtains, but the look that sheer curtains can create wasn't beatable by any other curtains. You can frame your windows with sheer curtains in different unique and amazing ways easily.
5. Hang Sheer Curtains Around Your Bed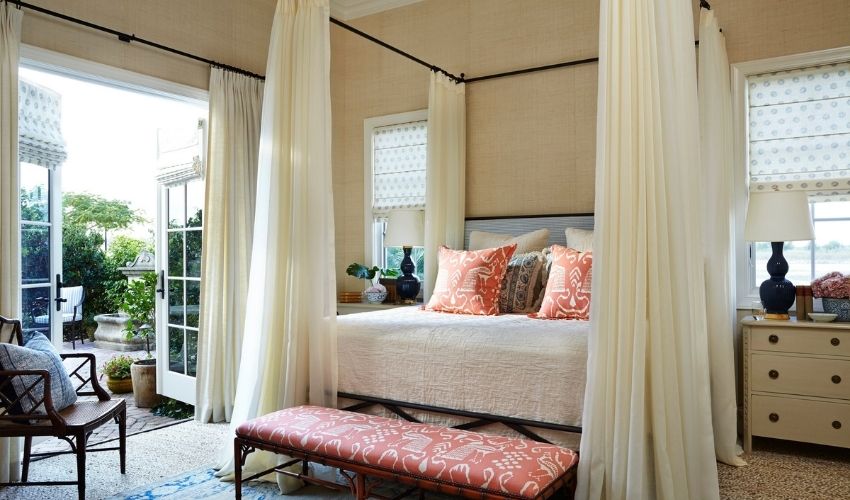 Curtains are not only used for windows, you can also use them for others too. Using bedroom sheer curtains will create a luxurious and outstanding look. Install them around your bed like a canopy or you can easily make a backdrop behind your bed. This will enhance the beauty of your bedroom and give a modern and luxurious touch to it.
6. Hang Sheer Curtains On Doorway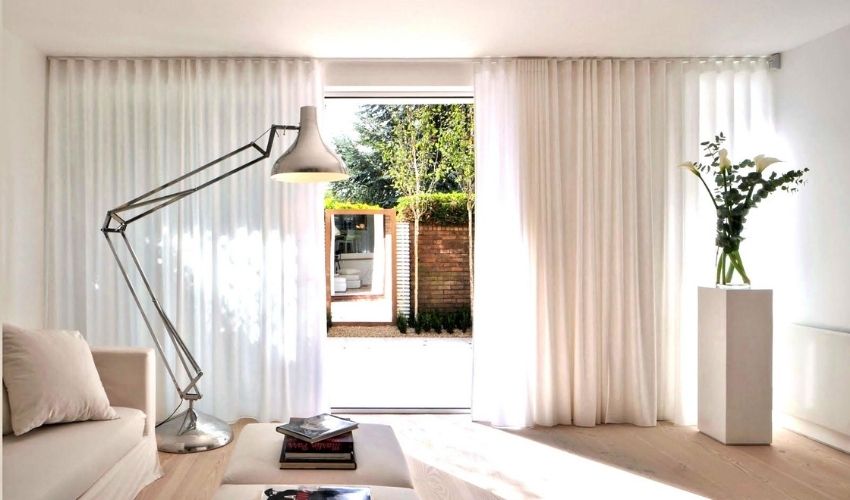 You can use sheer curtains in front of the doors or on doorless entryways that don't require privacy or insulation as the other areas of the home need. Hanging sheer curtains in that way will give a new look at your home and also make it attractive and eye-catching for anyone.
7. Use String Lights With Sheer Curtains
Last but not least, methods from the 7 ways to hang sheer curtains. Hang string lights behind the sheer curtains will illuminate your windows and give a modern look to the interior décor of your home. To achieve this look, use the double brackets curtain rod. Then you have to drape the string light on the rod behind the curtains.
Best Sheer Curtain Ideas for Living Room
Conclusion
This is all about 7 ways to hang sheer curtains. We have discussed everything about hanging the sheer curtains perfectly to enhance the beauty of your home's interior.
I hope this guide will be helpful to you and you can easily hang sheer curtains according to your requirements after learning these steps. If you didn't understand something about this, then you can ask by posting a comment.