Are you sick of the sweltering heat and direct sunshine that enter your conservatory every summer? Would you rather have your own little sanctuary to relax in comfort and privacy? Conservatory blinds are the solution you've been looking for. These adaptable window coverings serve several purposes, from providing shade and insulation to boosting the room's aesthetic value. In this article by Fixing Expert, we'll look at conservatory roof blinds from various angles, including their construction, motorization, advantages, and brand comparisons. With these top conservatory roof blinds, your outside space can quickly become a relaxing retreat.
Benefits of Installing Conservatory Roof Blinds 
Conservatory roof blinds enhance your house and lifestyle. Blocking harsh sunlight while letting soothing natural light in gives you privacy and comfort. This protects your skin from UV radiation, regulates temperature, and saves energy.
Conservatory roof blinds enhance your home design with elegance. Today's window coverings come in many colors, patterns, styles, and materials, making them easy to tailor.
Conservatory roof curtains limit traffic and bird noise. They're ideal for peaceful leisure rooms or offices.
Conservatory roof blinds add value to your home by improving its appearance and utility.
Excellent craftsmanship conservatory roof blinds provide seclusion, elegance, noise reduction, and property value.
Different Types of Conservatory Roof Blinds 
Conservatory roof blinds may be found in various designs and materials. Conservatory roof blinds come in various styles, including energy-saving, Venetian, roller, pleated, motorized, and thermal.
Roller conservatory roof blinds are a great option if you want to let light into your conservatory but keep the heat out during the summer. Pleated conservatory roof blinds are available in a wide range of colors and patterns, providing a stylish touch to any outdoor space.
The movable slats of Venetian conservatory roof blinds provide you complete control over the amount of natural light that enters the space. Conservatory roof blinds made from energy-efficient materials make the inside cooler in the summer and help keep in the heat during the winter.
Conservatory blinds with motors may be operated from afar or integrated with smart home systems. Insulating materials used in thermal conservatory roof blinds prevent any transfer of heat or cold.
Skylight Custom Made Blinds are fit to skylights and provide insulation and style. In contrast, Pinoleum Blinds provide a natural woven wood finish and seclusion without blocking out light. Select the appropriate blinds for your needs!
Roller Conservatory Roof Blinds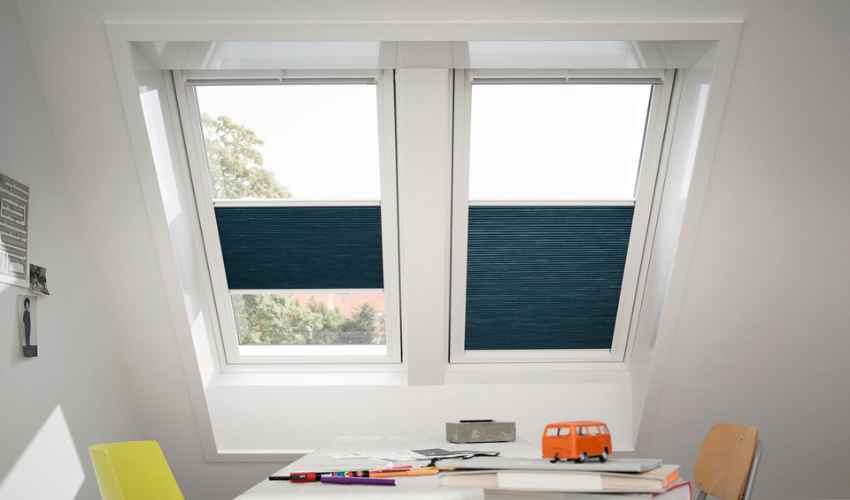 Conservatory roller blinds are just what their name implies: blinds that can be pulled up or down. They're available in several fabrics, from polyester to cotton, and provide excellent regulation of ambient light.
Pleated conservatory
If you're going for a soothing aesthetic in your conservatory, pleated roof blinds are the way to go. The folds in these blinds enhance their already sophisticated design.
Venetian Conservatory
The timeless style of these blinds for the roof has made them popular. The slats may be angled to allow more or less light, providing great light control.
Energy-Saving Conservatory Roof Blinds
These blinds insulate against heat loss or gain, making them useful in warmer and colder months.
Motorized Conservatory Roof Blinds
These put various useful features, such as remote controls, smart home integration, voice control, and timers, at your fingertips.
Thermal conservatory roof blinds
These shades are made from specific materials that deflect the sun's rays, keeping your space cooler. This makes it possible to maintain a comfortable environment without artificial cooling or ventilation.
Pinoleum Blinds
Woven wood gives a lovely natural texture while providing superior shade and anonymity.
Skylight Blinds
Finally, there are Skylight Blinds, which may be fitted securely against slanted windows to provide shade when needed while still letting in plenty of natural light.
Comparison of Top Conservatory Roof Blinds 
There are a few things to remember while shopping for the finest conservatory roof blinds. Your conservatory's design and aesthetic tastes will determine which blinds fit best.
These roller blinds are available in many hues and designs, making it simple to choose a suitable complement to one's current furnishings.
Pleated blinds give your windows a more refined appearance thanks to their gentle folds and depth. Venetian blinds enable you to direct more or less light into a room by modifying the slats' angle.
Conservatory roof blinds are made to block the sun's rays in the summer and keep in the warmth during the winter. Motorized blinds provide the convenience of operating them with the push of a button or with the use of smart home technology.
By acting as a secondary barrier between the roof and the elements, thermal conservatory roof blinds can significantly reduce heating and cooling expenditures. Pinoleum Blinds are manufactured from braided wood strips, giving off a rustic vibe while providing privacy and filtering natural light.
Your requirements and preferences will determine the optimal course of action. It's always a good idea to read up on your options before settling on one.
Materials Used in Conservatory Roof Blinds 
When shopping for blinds for a conservatory roof, it's crucial to consider the material. Your chosen material will determine the durability and aesthetic appeal of your blinds.
Polyester cotton is durable, thermally insulating, and simple to maintain. Acrylic polyvinyl chloride (PVC) compounds are often utilized in house roof blinds because of their lifespan and resistance to fading.
Wooden shutters for a conservatory offer a touch of class to any space. However, wooden blinds need more maintenance than other types of blinds.
Aluminum roof blinds are a modern, lightweight, and long-lasting option. These materials increase weight, useful for larger structures like skylights and pool enclosures.
Wooden blinds are aesthetically pleasing and provide you with complete control over the quantity of light entering your conservatory. Walnut, oak, and mahogany are just some available wood types and stains.
The reflective properties of aluminum blinds make them ideal for summer sun protection and winter heat retention. They can resist the rigors of regular use while being quite light.
Motorization Options 
Greenhouse roof Motorized blinds are becoming greatly popular owing to their ease. Button or voice control removes manual blind operation.
Remote Control
Control your devices from afar using a remote. Whether at home or abroad, you can turn on or off your equipment with the touch of a button.
Smart Home Integration
Integrate your smart home's devices into a single hub for streamlined control. Smart home integration makes it easy to automate routines and control various home devices from a centralized place.
Voice Control
Say goodbye to using your hands and hello to voice control. Voice-activated controls for electronics are a major time-saving assistance.
Timer Control
A timer may automatically power on and off electrical devices at certain times. Using a timer, you may switch on and off appliances and gadgets at predetermined times.
Best Conservatory Ceiling Blinds
The innovative window coverings provide UV protection, privacy, style, and energy savings. Best roof blinds, with advice on selecting and installing them. How may installing blinds on your roof affect your living situation?
Unique Features
Conservatory roof blinds are a good investment because of their great insulation. By keeping warm air from the room from escaping through the glass, they keep the space warmer in the winter and cooler in the summer.
UV Protection
It's an Essential Component of Conservatory Roof Blinds. Protecting against ultraviolet light is an important consideration for conservatory roof blinds.
The Harmful Effects of Ultraviolet (UV) Rays
The potential for this to fade, discolor, and harm furniture and floors is well established.
How Conservatory Roof Blinds Protect Against UV Damage
The quantity of sunlight that enters a room may be controlled, and potentially damaging UV rays can be blocked with conservatory roof blinds with particular coatings or materials.
Importance of Protecting Furniture and Flooring
Your conservatory furniture is probably constructed of sun-sensitive materials like leather or wood. These materials fade easily in direct sunlight, making them seem old before their time. Sun damage is a problem for exposed carpets and hardwood floors as well.
Privacy and Security 
Conservatory roof blinds should prioritize privacy and security. Blinds may keep intruders out and protect your privacy.
Blackout Blinds Provide Privacy
These completely block light and prevent others from seeing into your conservatory. Having nosy neighbors or living in a crowded place makes this beneficial.
Aluminum or PVC blinds are secure. These materials defend against robbers by being hard to break.
Motorized Blinds with Remote Controls Increase Security
This enables you to open and shut your blinds without touching them.
High-quality conservatory roof blinds increase privacy, security, and beauty.
Style and Aesthetics
Conservatory roof blinds are useful and attractive. They come in several shapes and colors, making it simple to match your home décor.
Conservatory roof blinds are available in contemporary and classic styles. Use patterns, textures, and materials like wood, metal, or cloth to match your home design.
Roller blinds are sleek and stylish and provide a clear view outside. Roman hues offer texture with gentle folds. Pleated shades are traditional and clean, excellent for minimalist decor.
Colours are infinite too! Bright colors like red or blue stand out, whereas neutral colors like beige or grey blend together.
Conservatory roof blinds allow you to coordinate window coverings throughout your house.
Choosing the proper conservatory roof blind type and color can improve your home's aesthetics and functionality.
How to Choose the Best Conservatory Roof Blinds?
Planning and study may make selecting the finest conservatory roof blinds easier. Size matters most when buying. To fit your conservatory roof, measure its length and breadth.
Style and color follow. From pleated to roller blinds, there are various types to match your décor. Colors include white, beige, red, and blue.
Selecting conservatory roof blinds by the material is very important. Insulating materials manage house temperature and save energy.
Conservatory roof blind prices are essential. There are many amazing products at inexpensive rates, depending on brand, material, and features.
These variables will help you choose conservatory roof blinds that meet your budget and style!
Factors to Consider When Making a Purchase
Choosing the right conservatory roof blinds for your house involves various criteria. Measure your conservatory to get blinds that fit and cover well.
 Consider blind style and color. There are many alternatives, from neutral to strong designs and colours that match or contrast with your décor.
Material matters too. Some materials are more durable or include energy efficiency or blackout qualities. Before choosing a roof blind material, consider its advantages.
Any purchase involves price. However, don't sacrifice quality for the price. Find high-quality, budget-friendly alternatives that fit your size, style, color, and material demands.
These variables might help you choose conservatory roof blinds that satisfy your functional and aesthetic needs without breaking the budget.
Tips for Measuring Your Conservatory Roof and Ensuring a Proper Fit
Measuring Your Conservatory Roof for a Perfect Fit
Take measurements of your conservatory roof to choose the proper roof blinds.
Measure the frame from edge to edge, including handles and hinges.
Measure twice before buying to prevent expensive errors.
Write down all window section heights and widths.
Don't forget angles: Measure angles in your windows.
To Conclude
Material, style, and price determine the finest conservatory roof blinds. However, the preceding variables might help limit down possibilities to make an educated conclusion. Installing conservatory roof blinds, whether pleated, roller, or motorized, may improve the beauty and utility of your room by giving comfort, privacy, and temperature and glare control.
FAQ
What Is the Typical Cost of Conservatory Roof Blinds?
Depending on size and material, conservatory roof blinds may cost anywhere from AED 580 to AED 6000.
What Are the Most Important Factors to Consider When Choosing Conservatory Roof Blinds?
Material, aesthetic, financial, and light-control considerations are all crucial.
Can Conservatory Roof Blinds Be Motorized or Automated?
you may control them with a motor or an automated system if you choose.
What Is the Average Lifespan of Conservatory Roof Blinds?
The usual lifetime is 5-7 years, although this might vary depending on how often and how well you take care of it.
How Do Conservatory Roof Blinds Compare to Other Shading Solutions?
When compared to other shading options, blinds are the most cost-effective choice.
How Do I Measure My Conservatory Roof for Blinds?
Take the dimensions of the glass at its narrowest and widest points, then deduct 1 centimeter for a snug fit.
What Are the Potential Drawbacks of Conservatory Roof Blinds?
Maintenance and cleaning are potential downsides, and the lifespan is less than other shade alternatives.
Can Conservatory Roof Blinds Be Installed on Sloped or Curved Roofs?
Yes, with the right hardware, they may be mounted on slanted or sloping roofs.
Where to Buy Conservatory Roof Blinds?
You may get conservatory roof blinds at a number of hardware shops and home goods websites.
Fixingexpert, a leading interior fitout company in Dubai, has cemented its status as the top choice for premium interior solutions. Our dedicated team is continuously ready to address your interior decoration needs.