Who doesn't like to décor your room with stylish curtains? Obviously, everyone wants it! But few know how to choose the best curtain for your luxurious room.
Now, take a deep breath! Every nook and corner will décor with an elegant look! To help you out, we've put together a list of the 5 best sheer curtain ideas for living room.
5 Best Sheer Curtain Ideas to inspire your next living room makeover
You just need to choose a quality and pleasant print on the curtain for a stunning look. Your living room will now mold, which is actually what you are concerned about.
We want to handle your concerns in a creative and catchy way because your concern drives us to do our best!
So, let's count on the Top 5 Modern Curtain Design Ideas For Your Home. Without wasting your precious time.
Let's start! Take a look at your room makeover!
1: The Perfect Blend Ombre Pink Sheer: 
If you are a pink lover, this Blend of ombre pink sheer is an excellent choice! Your favorite color will now enhance your room's beauty.
Colors can be matched with Ombre pink to create a variety of looks. The perfect blend of shades creates eye-catching and moving effects in your living space. You can hang sheer curtains on your own if you have the proper tools and a guide.
Related: 5 Easy Alternatives to Hang Curtains Without a Rod 
2: Soft Breeze Pastel Gray Sheer: 
Adding this to your living room will give you a stylish and functional look at the same time. If you want to add some sunlight to your room, you should go with this soft breeze Pastel gray sheer. There are 6 feasible uses of sheer curtains in the home.
Your room will create a light that you prefer to look great. Because your preference is what exactly we want.
3: Touch of Grace Embroidered White Flower: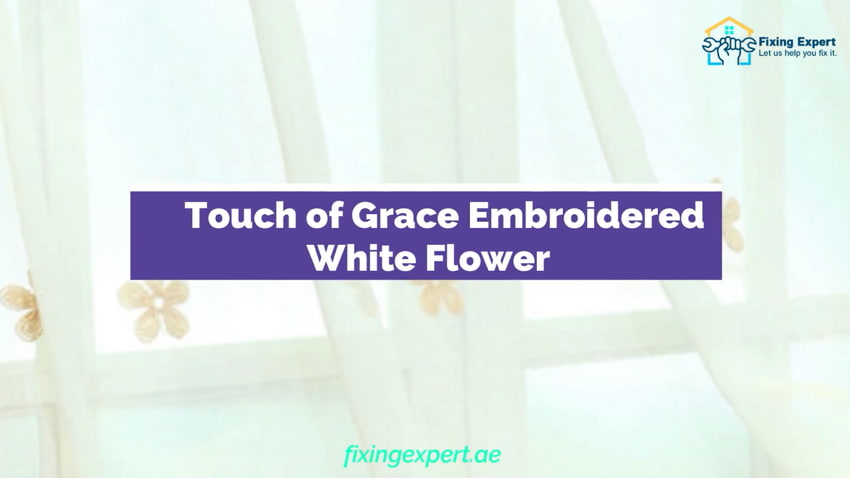 Let's bring your dreamy atmosphere and add a feminine look to your living room.
This touch of grace embroidered white flowers would turn your room into your dream cave.
Now! You will enjoy the relaxing feel in your room while working! You can match the color of the flower with your walls if you want your walls to look more elegant and beautiful.
Discover the range of semi-transparent window covering solution for the primary social space in a dwelling
4: Smarties Aqua Blue Soft Sheer: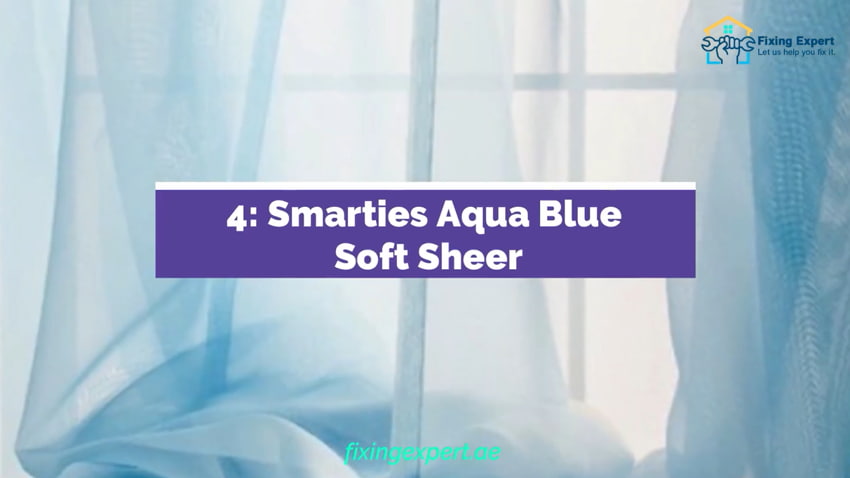 Your room will look big, and great and have enough spacious space. Sounds like an owner of a luxurious palace.
With Smarties Aqua Blue Soft Sheer Fabric Curtain. Its classic and elegant design can easily make a darker room appear brighter by adding walls or lighter shades.
5: Glass Pearl Beaded White Sheer: 
Your room will be enchanted by your cool and relaxing personality. The glass pearl beaded white sheer makes a great addition to your living room as it has a super classy style that expresses your personality.
There's no doubt that window decoration is incredibly important for every room in the living room. So, go with this sheer curtain that creates a sense of quality environment.
Tip: Discover the secrets to enhancing the appearance of your window without the use of curtains
Make your room incredible! Your room is about to get a new look 
These all five curtain ideas offer insulation, privacy, and style that bring together a design of a space. You will feel like a relief and luxurious space to live in.
Windows count as a vital part of the room for décor with curtains to ensure they enhance and not overwhelm.
Traditional: Transparent window coverings crafted from delicate fabrics
All you need to know while choosing an ideal curtain for your room is:
The Quality material.
The eye-catching color.
Trendy stylish design.
Our 5 Best Sheer Curtain ideas will cope with all these focal points to make your room of your taste.
You will not only add depth with this five-best sheer curtain, but you will also achieve even more privacy.
What if you really wanted to make your room a relaxing and dreamy space?
STOP USING IT! You should avoid using multiple patterns in the same window, as this may cause a cluttered look.
Just go with these ever-best 5 Best Sheer Curtain ideals that stand out!