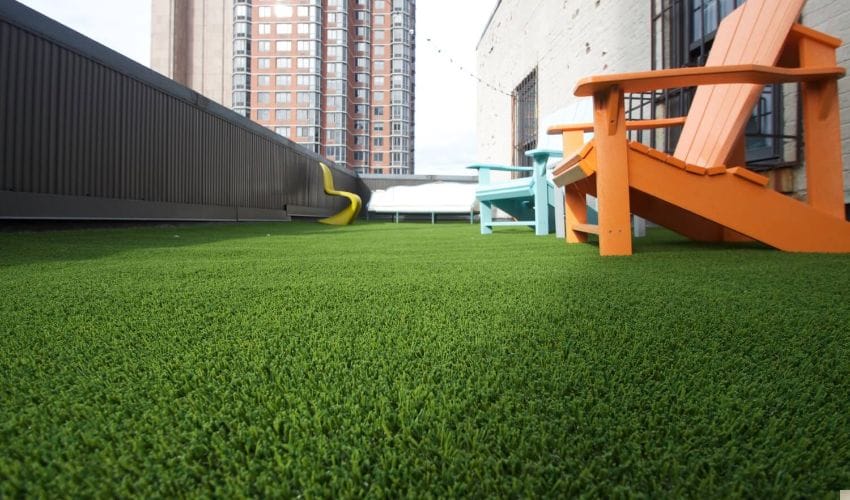 When people decide to install artificial grass in their yards, they don't have enough knowledge about the different types of artificial grass. They don't know what to choose? They neither know the types of artificial grass nor their traits, pros, and cons.
There are three basic types of artificial grass based on their material, each with different pile heights, colors, and usage. In this blog, you will study the varieties of artificial turf and their characteristics as well. If you want to know all about artificial grass, keep reading.
---
Types Of Artificial Grass Based On Material
plastic artificial grass is classified into three types based on the material from which it is manufactured. Its features change from material to material.
Nylon
Polyethylene
Polypropylene
Nylon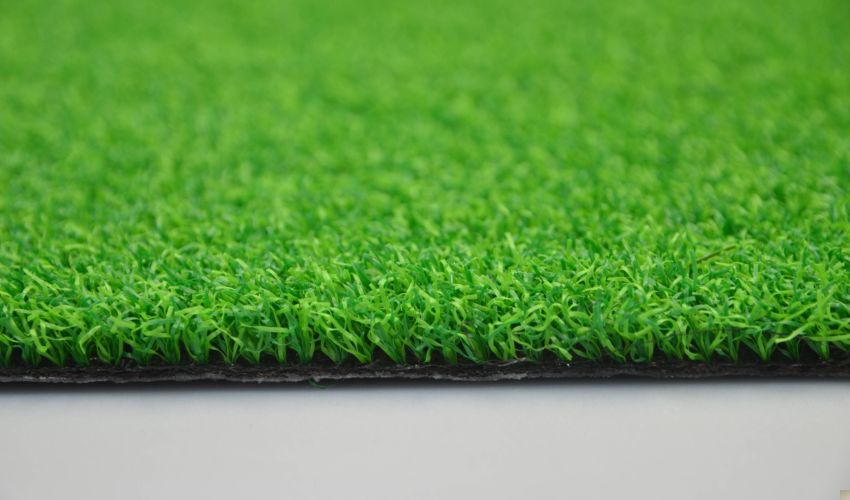 Nylon is the strongest type of artificial grass because it never loses its original shape. Nylon artificial grass can bear heavy weight and high temperatures. Because of its strength, it is mixed with other types of artificial grass to give them strength. There are some pros and cons to nylon artificial grass.
Pros

Cons

More strength.
Endure high temperatures.
Never loses its original shape.
Can be used with other types.

More expensive.
Doesn't give a natural look because of its stiffness and texture.
Isn't more comfortable for the non-playing areas.
Polyethylene
It is another type of artificial grass. Most people opt for this one because of its bright green color and its amazing texture. It can be used for athletic grounds and landscaping. It can also be used for areas where pets live. It is non-porous and cannot hold odors. Here are its pros and cons:
Pros

Cons

Softer than nylon.
Looks more natural.
Doesn't produce an odor.
Can be cleaned easily.

Not as strong as nylon.
Cannot withstand high temperatures like nylon.
Cannot bear heavyweight as it is very soft.
Polypropylene
It is the least durable, as it is very inexpensive, and it is a good option for landscaping. However, polypropylene cannot be used for play areas as it is not strong enough to withstand wear and tear. The following are the pros and cons of polypropylene:
Pros

Cons

Least expensive.
A better option for landscaping.
Better option for indoor installation.

Less durable.
Has unnatural look.
Cannot withstand high temperatures.
---
Features Of Artificial Grass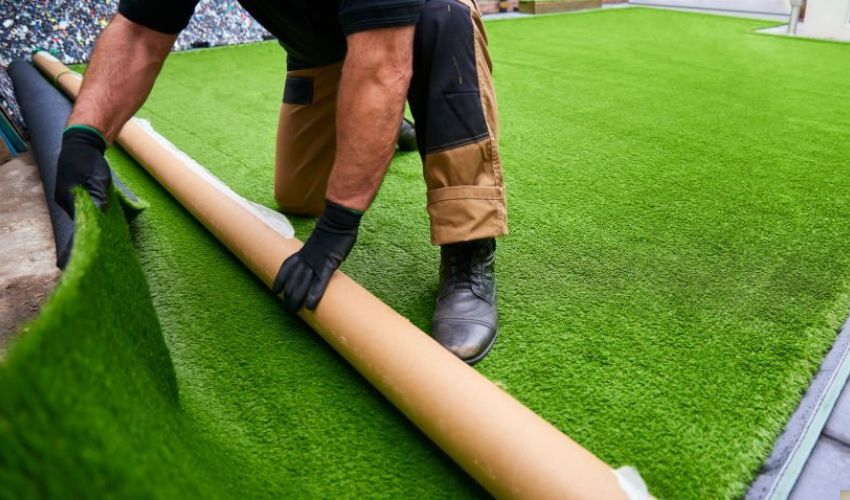 Above are the types of artificial grass based on their material. You have studied their pros and cons. Now we are switching to the features of artificial grass. We can list the features of artificial grass in the following way;
Ultraviolet stabilized
Urethane backing
Non-absorbent fibers
Heat and frost resistance
Non-flammable
Various color blades
Perforation
Non-staining
Ultraviolet Stabilized
Artificial grass is ultraviolet stabilized, meaning it can withstand sunlight and hot temperatures. Always choose a type of grass that can withstand the harmful rays of the sun.
Urethane Backing
The urethane backing of artificial grass provides the best drainage. It also makes the grass more durable. Always install artificial grass with a urethane backing.
Non-absorbent fibers
Grass must be non-absorbent, otherwise it will absorb water, pet pee, and give out an unpleasant smell. Artificial grass is non-absorbent, which means it will not cause odor.
Heat And Frost Resistance
Temperature variations can cause tremendous damage to grass, so artificial grass is heat and frost-resistant. It can withstand hot days and freezing nights.
Non-flammable
Grass may catch fire, which can put life in danger. Artificial grass provides us an option where we can choose a grass type that is non-flammable.
Various Color Blades
Versatility in colors provides a choice to create the look that we want. There are solid and bright colors that can give the artificial grass a natural look.
Perforation
Artificial grass is perforated grass. It can pass water and messes, which prevent the yard from being muddy/dirty.
Non-staining
Artificial grass is non-staining because it doesn't get stains easily because of animal waste, food, and toys. This ability makes maintenance very easy.
---
Colors Of Artificial Grass
Artificial grass is available in over one color. These colors have their own significance and impact on the environment. In this blog, you will also read about its colors. Artificial grass is available in the following types of colors:
Green color
Bright colors
Blue color
Green Color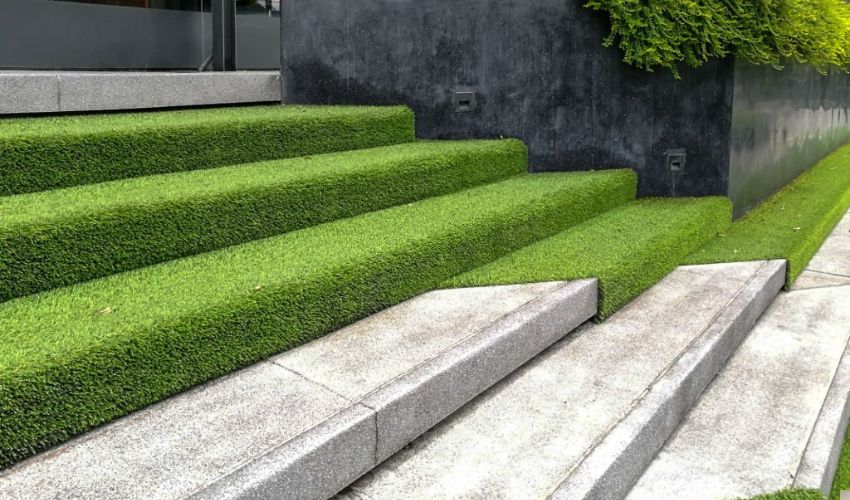 People think that their solid green artificial grass will look natural, but a yard with perfectly green artificial grass will never look natural. To maintain the natural look of the yard, one of these shades: olive, dark green, jungle green, or lime, will be added. The appearance of artificial grass is customizable; therefore, we can also adjust the appearance of our yard accordingly.
Bright Colors
Artificial grass is available in purple, pink, orange, yellow, and turquoise color. Homeowners avoid using these colors in their yard; however, these colors are used on the sports grounds, around the pool, and in all weather-sunrooms.
Blue Color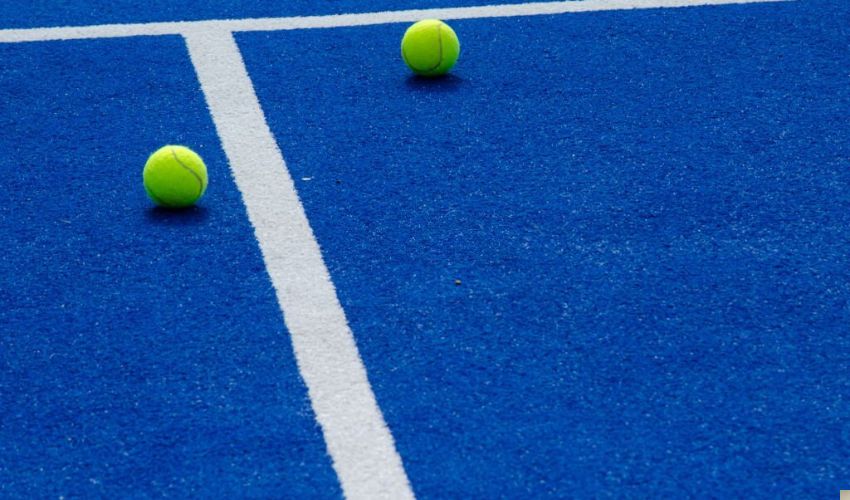 Blue color is used to exaggerate watercolor in pools; it is commonly used on playgrounds. Children like bright colors and bluegrass, which increases their excitement.
Colors always have a deep impact on human psychology. Colors can make people sad or happy. Different colors of artificial grass do the same actions. You have completely read about the various colors of grass.
---
Pile Height
Now, we are going to explore different pile heights of artificial grass. We classify artificial grass based on its pile height. The following pile heights are used:
Short pile
Medium pile
Long pile
Short Pile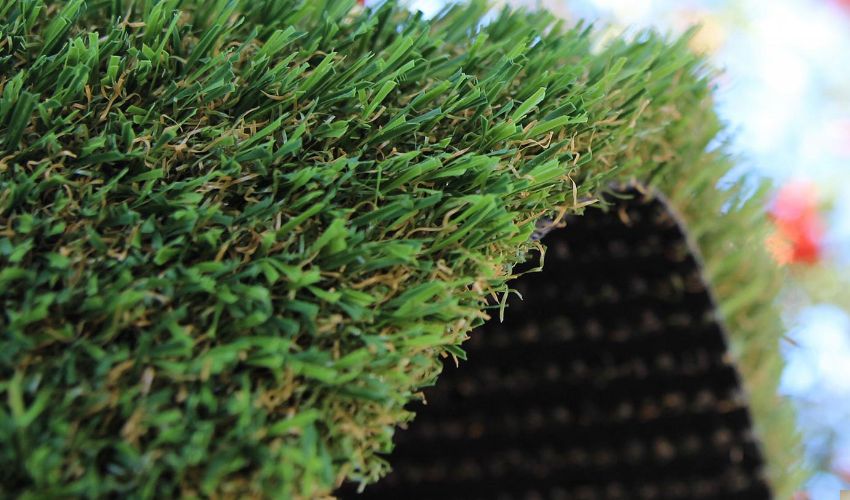 A pile of less than 30 mm is considered a short pile of grass. It doesn't look as natural as others; however, it is a better choice if the yard is specifically for dogs.
Medium Pile
The grass height of between 30 mm and 37 mm is considered being medium pile artificial grass. It provides a natural look without being heavy.
Long Pile
A grass height of over 37 mm is considered being high pile artificial grass. Its blades will become heavy and flat. High-piled grass doesn't offer a natural look.
---
Usage Of Artificial Grass
Now, you are going to study the important part of this blog, which is its usage of artificial grass. Different types of artificial grass have different kinds of uses, some of their usages are given below;
Playgrounds
Petyard
Sports Complexe
Home lawns
Golfing
Balcony surfaces
Truck bed liner
Playgrounds
Children's playgrounds are the places where children play. To ensure the safety of children from accidental injuries, we need to use artificial grass. There are some advantages to using artificial grass in playgrounds.
Advantages
Provide a safe and durable surface for children to play on.
Prevent dirt from filling in the playgrounds.
Some artificial grass contains antimicrobial traits to keep children healthy.
Pet yard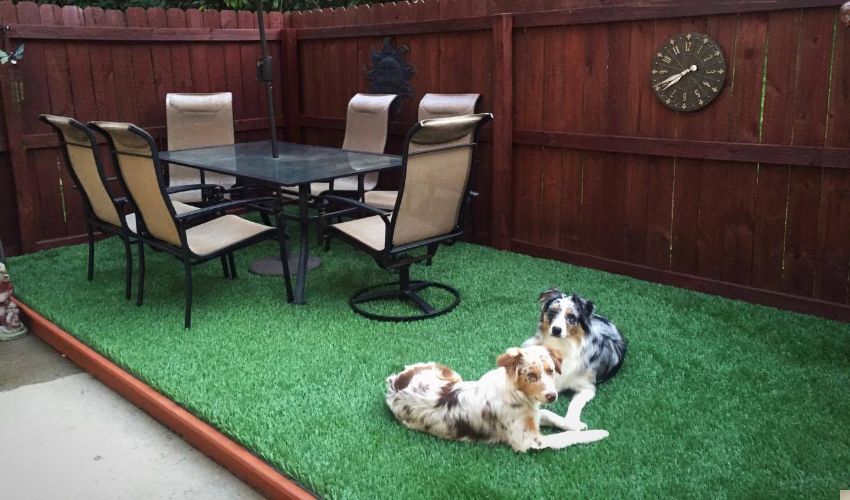 A type of artificial grass is also used for pet yards. Most pets like to dig in the ground, but with artificial grass, they cannot dig it because artificial grass is resistant to wear and tear. You will not have to deal with the muddy fur of your pet, as artificial grass prevents such things. There are some advantages to using artificial grass in pet yards.
Advantages
The best artificial grass will drain the pet yard if it rains there.
Pets will stay clean.
There will be no mud.
Sports Complex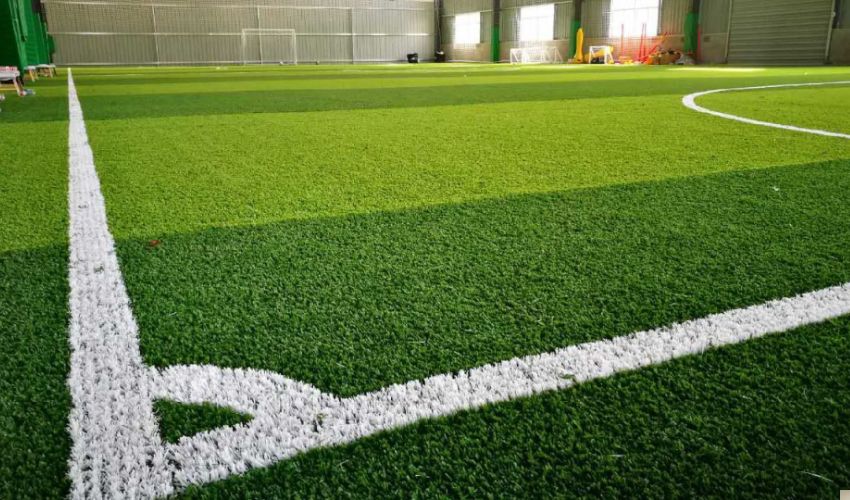 Artificial grass is also used in the sports complex and arena to provide players with safety from injuries. Artificial grass can easily be customized according to the sport. Various colors are available that make it easy to differentiate between teams in the sports complex. There are some advantages to artificial grass in sports complexes.
Advantages
This grass will never get muddy.
It will never get slippery.
It will be safer for athletes.
Home Lawns
When the homeowners have natural grass in lawns, they have to water, mow, and fertilize it, however with artificial grass, they don't need to work hard.
Advantages
Homeowners don't need to strive hard to maintain artificial grass.
They don't need to be worried about its appearance.
Golfing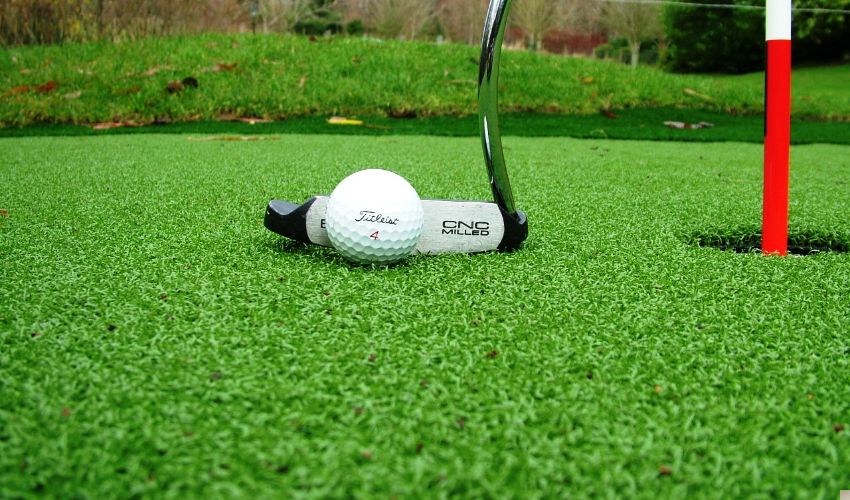 Artificial grass is suitable for golfers as they don't need to leave their comfort zone. They can practice and play golf in comfort. It can be installed whether it's inside or outside the golf course.
Advantages
It provides a comfort zone for golfers.
It can be easily removed when needed.
Balcony Surfaces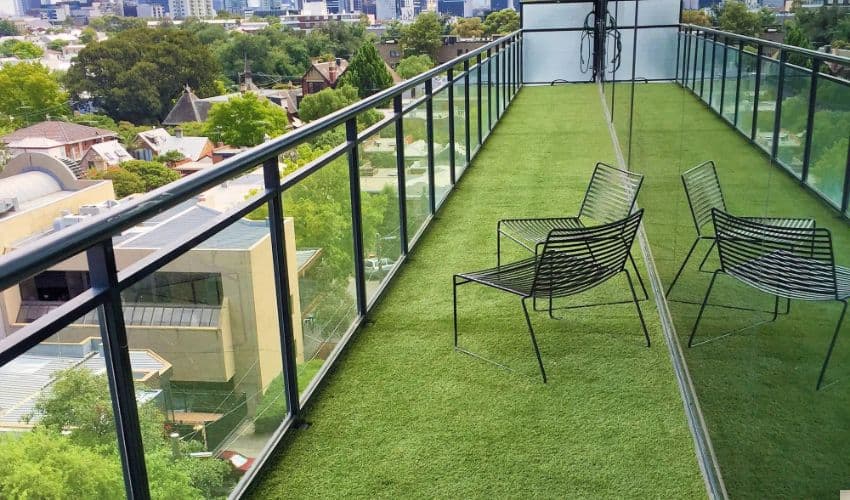 People wish to have grass on their balconies, but they cannot grow natural grass there. Hence, artificial grass is the best option for balconies. People can feel nature on their balconies by installing artificial grass.
Advantages
It is easy to install.
Easy to maintain
Easy to clean
Truck Bed Liner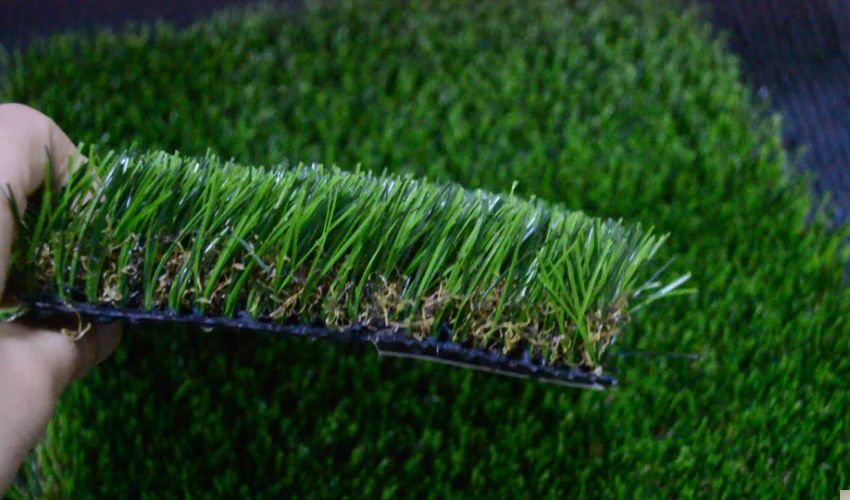 It is a good option to install artificial grass in the bed of your pickup truck. It will prevent the paint from scratching. Truck liners are very expensive and not soft enough. However, artificial grass is softer.
Advantages
Artificial protects truck's paint.
It makes the truck bed softer.
You can load heavy items in your truck.
This was all about artificial grass. You have now made a knowledge bank of artificial grass. You can easily buy, install, and suggest others. Hopefully, you enjoyed reading this blog. Now, we are going to conclude our blog. Stay with us till the last moment.
3 Reasons You Should Choose Artificial Grass For Garden
Conclusion
Therefore, it is actually difficult to give any straightforward statement about a conclusion because, in these cases, everything is suggested conditionally.
If you have any young and keen cricketers in your family who will use your lawn as a playground, then go for that grass which is meant for heavy use, such as nylon.
If you have pets and children, opt for grass that possesses antimicrobial features.
The most favorable option is that when you decide to install artificial grass, consult a professional installer. A professional will help you choose the best option for your lawn or yard.