Artificial grass is popular among pet owners because it provides a surface that can satisfy both animals and humans. You have probably heard the benefits of getting synthetic grass; it is usable all year, never needs to be cut, and looks just like real grass. But there are a few facts that you might not know, and it is possible that those facts are still unquestioned.
Before proceeding to these hidden aspects of astroturf, you are going to face a very important question. It might be on your mind, hopefully. The question is,
Does Astroturf Possess Chemicals And Harmful Toxins?
Green Artificial grass is created without the use of any toxic materials. However, apart from being free of disease-causing poisons and chemicals, the material used to make synthetic grass is also allergen-free, so you won't have to worry about bees, a bulging face, skin rash, sleeplessness in your pet, or any other signs and symptoms associated with an allergic reaction.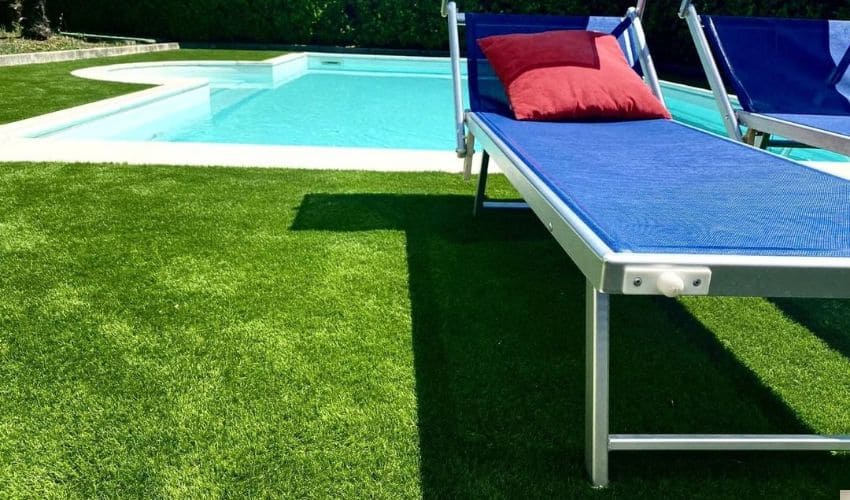 Artificial turf does not produce grass pollen, which may cause seasonal allergies. In addition, no chemicals such as fertilizers or pesticides are required to take care of and maintain artificial grass. Your pet will not be exposed to any of these chemicals because of grass care.
Products with a moderate concentration will be enough where cleaning detergents and other chemicals are required to clean the artificial grass. These products are suitable for pets because they contain no harmful chemicals.
How To Clean Artificial Grass?

The team of "Fixing Expert" has brought to you some facts about artificial grass that you may not know. You must know the following facts about astroturf:
Facts To Know About Fake Grass For Pets
Healthier and hygienic
Playing on artificial grass
Choose the desired pile height
No digging issues
Pets take it quickly
Healthier And Hygienic
Synthetic grass can help your dog avoid a variety of illnesses and illnesses. Lungworm is fatal to dogs and can be contracted by your pet accidentally eating an infected worm or slug while snacking on the grass on your lawn.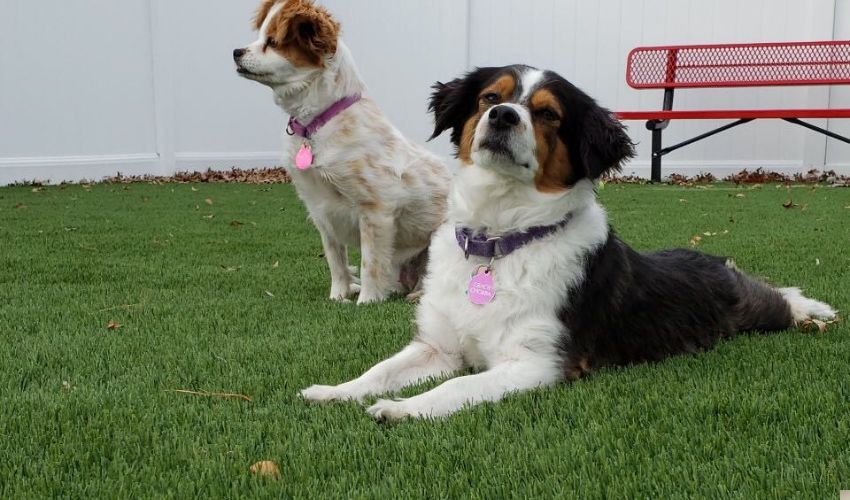 Playing On Artificial Grass
Artificial grass is comfortable, and your pet will rapidly adjust to the new configuration. The latest versions of synthetic grass are available on the market. They look and feel exactly like real grass, and your pet will be at ease and free to run around and stretch. Because artificial grass contains no exposed soil, your pet can roll around and play as much as they want without getting dirt on their fur.
Choose Desired Pile Height
You may know how difficult it can be to sweep up a dog's waste when the grass needs to be trimmed, but the artificial grass for dogs will make this task much easier. Although there are many gorgeously long types of grass available, shorter grass is ideal for dogs and appears to be a freshly harvested summer yard. We've added list of artificial grass for dog potty so you could feel comfortable with your pet.
No Digging Issues
Most dogs enjoy digging, and if there is natural grass on your lawn, your pets' efforts may cause unattractive and empty patches of ground on your lawn. It may be difficult to train your dog to stop digging, whether they are simply having fun or hunting for prey.
With the artificial grass, you won't have to waste time trying to get your dog to stop digging holes. Most dogs will stop pawing at the grass on their own because they can no longer smell the dirt beneath.
Read our guide "best artificial grass for dogs" for better experience with your pets regarding artificial grass.
Pets Take It Quickly
Consider replacing a worn-out, hard-surfaced play area with something softer and denser. Dogs, like people, crave comfort and are quick to adapt to artificial grass. It has a similar feel and appearance to real grass, with the distinction that it cannot be dug up or muddy.
Above are the facts about artificial grass for dogs that you needed to know. You are familiar with all aspects of artificial grass now. You can think and decide in a better way.
Ultimate Conclusion
Artificial grass is the perfect solution for people searching for a low-maintenance yard that their dog won't destroy. You will love it because you won't need to clean it regularly. It will also make the environment safer for your dog and the rest of the household.
However, you have options and considerations to make, just like you do with anything else in life. This blog must have helped you to determine that artificial grass is appropriate for your dogs.
How Does Artificial Grass Impact The Environment?