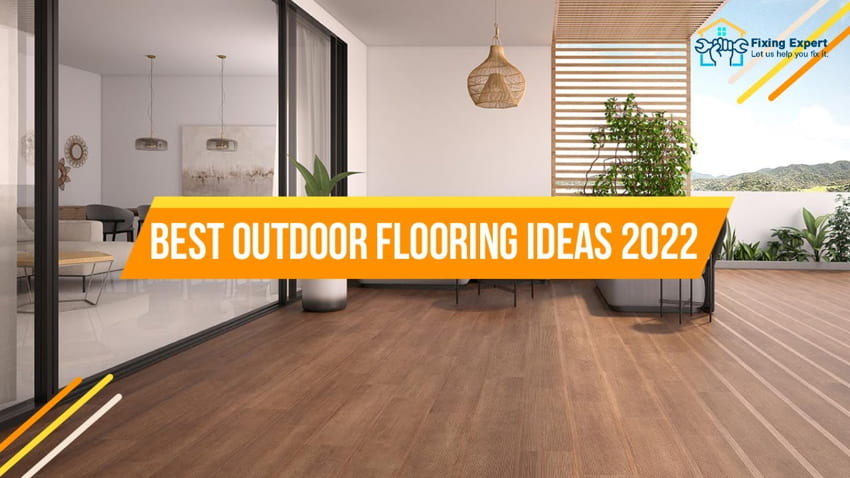 If you are looking for the best outdoor flooring ideas, there are many different routes you can take. With so many different materials and styles available, the possibilities are endless. You can choose from traditional materials like stone or brick, or go for something more modern like concrete or tile.
No matter what direction you decide to go in, we have some tips and ideas to help you get started. In this article, we will take a look at a few different exterior outdoor flooring design ideas and share some of our favorite backyard floor designs for 2023. So, if you are ready to get started, watch this video!
Top-rated Outdoor Flooring Ideas To Choose
Many of us are spending more time outdoors as we move into the warmer months. New flooring could be on your mind if you want to brighten up your patio or garden. Outdoor flooring needs to be durable and weather-resistant, but it also needs to be stylish. Luckily, there is a tonne of different design options to choose from.
In this article, we'll show you some of the best outdoor flooring design ideas for 2023. We'll cover a range of different materials and styles, from classic brick paving to modern concrete. In order to help you choose the best solution for your garden, we'll also give a quick summary of each choice. So if you're ready to give your backyard a makeover, watch on for some great exterior flooring design ideas.
Wooden Tiles For Outdoor Floor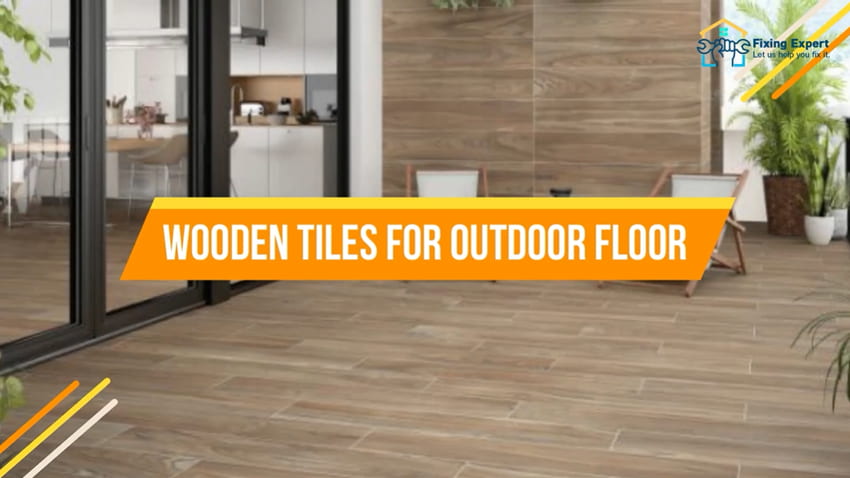 Outdoor floors are subject to a lot of wear and tear. That's why it's important to choose materials that can withstand the elements. Wooden tiles for outdoor floors are a great option because they are durable and can resist moisture. Additionally, they enhance the attractiveness of any outdoor area.
Here are a few considerations if you're considering utilizing hardwood tiles for your outdoor flooring.
First, make sure the tiles are made of weather-resistant wood like cedar or teak.
Second, choose a tile with a smooth surface to avoid dirt and grime build-up.
And third, make sure the tiles are properly sealed to protect them from moisture and pests.
With a little bit of planning, you can create a stunning and durable outdoor floor using wooden tiles.
Porcelain And Ceramic Tiles
Porcelain and ceramic tiles are popular choices for outdoor flooring as they are durable and easy to maintain. Tiles are available in a wide range of colors, sizes, and styles, so you can create a unique look for your home. Porcelain and ceramic tiles are also a good choice for areas that experience a lot of foot traffic as they are less likely to show wear and tear.
A particular kind of clay that is burnt at a high temperature is used to create porcelain tiles. Compared to other types of tiles, they are therefore more resilient and less likely to absorb moisture. Ceramic tiles are also made from clay, but they are not fired at as high of a temperature. This makes them less durable than porcelain, but they are still a good choice for outdoor flooring.
Marble Mosaics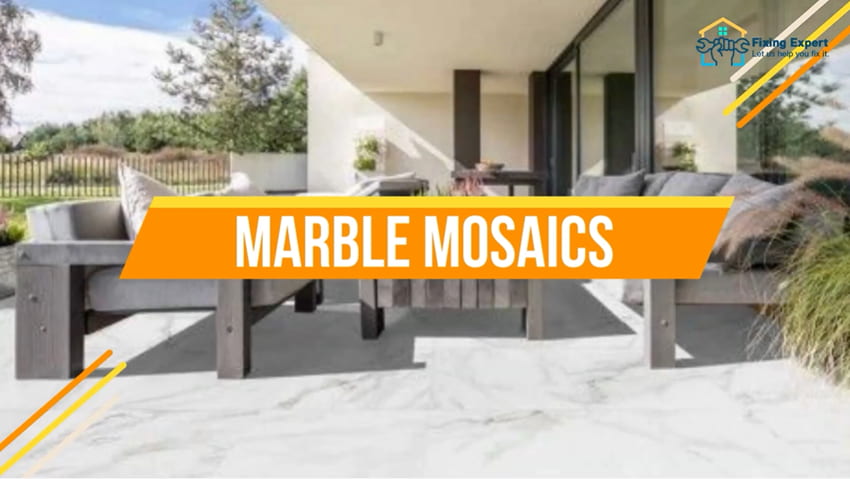 Marble mosaics are a beautiful and durable option for outdoor flooring. They are frequently used in both private homes and public settings like parks and gardens. Marble is a natural material that is easy to care for and maintain, making it an ideal waterproof flooring choice.
They are frequently used in both private homes and public settings like parks and gardens. You can choose from a variety of colors and textures to create a unique look for your outdoor space. Marble mosaics are also very durable and can withstand the elements, so you can enjoy them for many years to come.
Outdoor Carpet
An outdoor carpet is a great option for those looking for durable, weather-resistant spc flooring. Outdoor carpet is typically made from synthetic fibers, which are resistant to mold, mildew, and stain. Additionally, this kind of carpet is simple to maintain and clean, making it a low-maintenance choice for time-pressed households.
There are a few things to consider if you're thinking of installing outdoor carpet in your house. You must first select the best kind of carpet for your requirements. Research is essential before buying outdoor carpets because there are so many different varieties available. You also need to think about the weather where you live and how much use your outside space will get. You may select the ideal outdoor carpet for your house by keeping these criteria in mind.
To Sum Up!
No matter what style of outdoor flooring you are looking for, there are several options available that will suit your needs and budget. In this article, we've mentioned the best outdoor flooring ideas for 2023. Whatever type of outdoor flooring you choose, be sure to base your decision on your budget and trends.