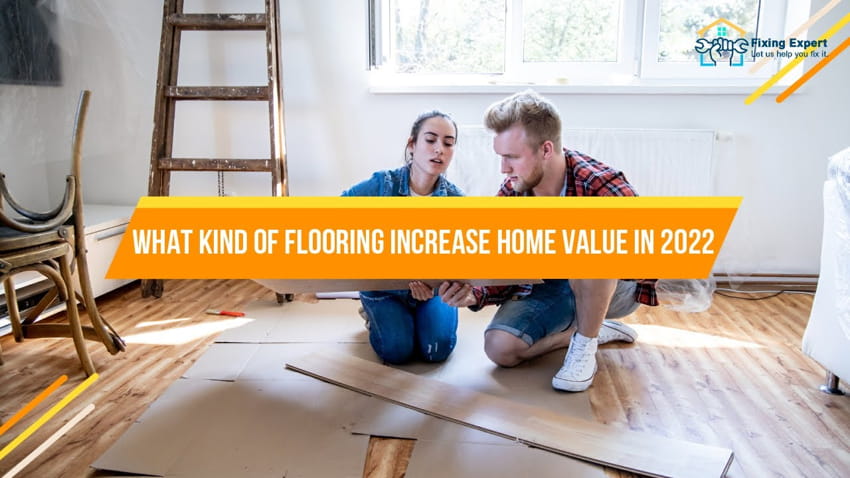 Make sure your home's flooring is modern and in good shape if you want to raise its resale value. Your property may appear outdated and less enticing to buyers if the flooring is worn out or broken. It's crucial to pick a Polymer-based stone composite flooring that will remain in style in the future when selecting new flooring. In this manner, you can be confident that your house will maintain its aesthetic appeal and appreciation over time.
We have advised some best flooring options to increase home value by selecting a hard-wearing and aesthetically pleasing flooring material, such as premium vinyl tile or hardwood. Your home will look its finest with these superior flooring options since they are constantly in style.
Have A Look At Best Flooring Options To Increase Home Value
Several options, according to experts, will raise property values in 2023. Wood and stone are timeless natural materials that will increase the value of your property. Another benefit for potential consumers of these materials is that they are strong and simple to maintain. Vinyl flooring is an excellent alternative if you're searching for something more reasonably priced.
It comes in a range of colours and designs and is simple to maintain. These are a few possibilities to take into consideration if you're wanting to make a smart investment, while there is no assurance that any one style of flooring will enhance the value of your property by a certain percentage.
1. Luxury Vinyl Flooring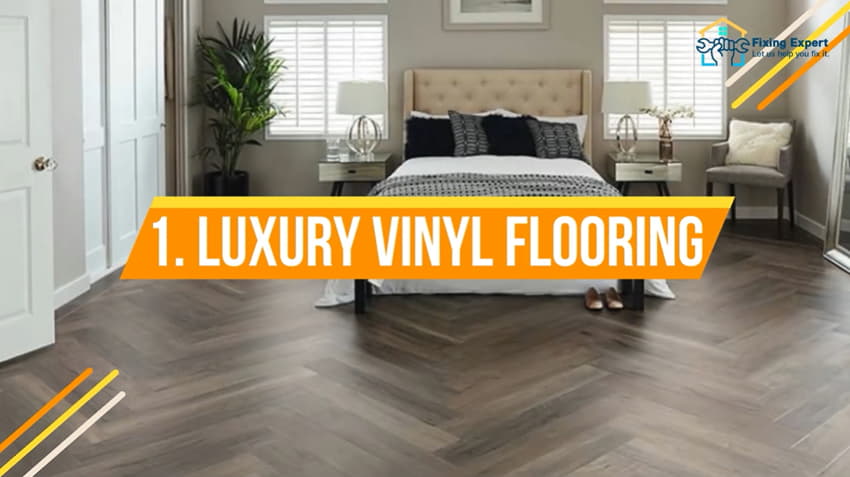 Many homeowners are seeking methods to raise the value of their houses as we enter a new year. If you're planning to make some improvements to your house soon, premium vinyl tile flooring could be something to take into account. A type of flooring called luxury vinyl is designed to simulate expensive materials like stone and wood.
Luxury vinyl, on the other hand, is more robust and simpler to maintain than these materials. Luxury vinyl is an excellent alternative for homeowners who want to increase the value of their property without going over budget because it is typically cheaper than its competitors.
Learn More: Transform your Flooring by the Combination of Tile and Wood
So if you're looking for a way to increase the value of your home in the new year, vinyl is a great option to consider.
2. Carpet Flooring
According to a recent survey, the value of homes with carpeting would rise by an average of 3% in 2023. This is fantastic news for property owners who are considering selling their house since they may anticipate a respectable return on their investment.
This time is expert carpet installation if you have been considering it for your house. Your house will be more welcoming and pleasant in addition to having a higher market value.
Learn More: Soundproof Carpeting & Flooring Materials Suggested by Flooring Installers
Don't put it off any longer; have the carpet laid right away to bring warmth and elegance to any space. Browse and shop carpets for your home to increase its property value.
3. Wide Planks
Many homeowners are seeking methods to raise the value of their homes as the new year begins. Wide plank flooring is something to think about if you're planning any house remodeling. A style of flooring known as "wide plank" is composed of broad, uniformly spaced planks.
For good reason, cheap cement terrazzo flooring has grown in popularity in recent years. One advantage of wide plank flooring is that it may give the impression that a space is bigger and more open. In addition to being simpler to clean and maintain, it is also more durable than traditional flooring.
4. Concrete tiles
Home values have increased in recent years, which is no secret. In fact, in the upcoming years, it is anticipated that they will climb much more. This is fantastic news for homeowners, but it also implies that you will probably get a fair return on your investment if you are considering selling your house.
Installing concrete tiles is one of the best ways to raise the value of your house. Many homeowners choose these tiles as their flooring since they are one of the most cost-effective solutions. Your home's visual appeal and market value will both be improved by installing new concrete tiles.
5. Pattern Vinyl and Tile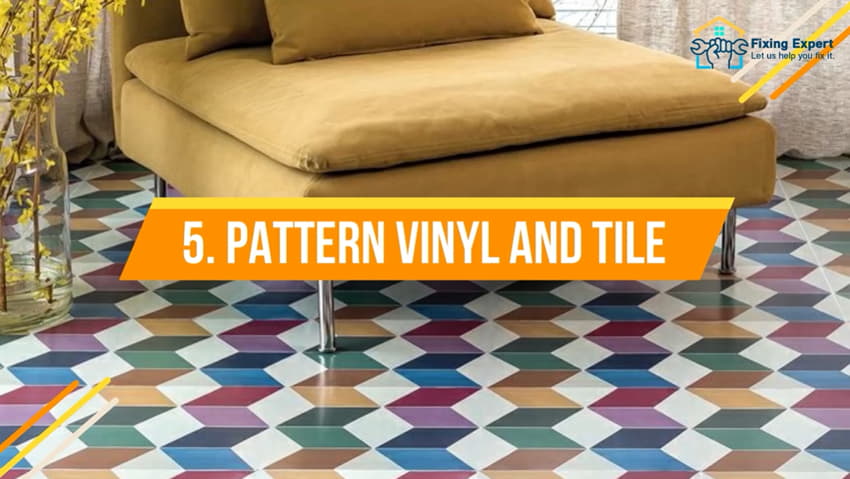 There is no question that patterned vinyl and tile have become increasingly popular in recent years. Thanks to its beauty and durability, wide plank flooring is a great option for homeowners who want to increase the value of their homes.
Homes with pattern vinyl and tile give a luxury look and make your home look more appealing and charming. This trend is expected to continue into 2023, so if you're thinking about renewing your home or want to enhance the look of your home, then now is the time to invest in pattern vinyl and tile flooring.