When selecting the right tiles for your floor, there are several different elements to take into account. You must take into consideration the tiles' material, color, size, and form. You should also consider the general layout of your space and how the tiles will go with it.
Making the perfect choice of tiles for your floor may be challenging with so many different elements to take into account. However, don't worry; we are here to assist. We'll go through the best Ground coverings options in this post, along with advice on how to pick the finest ones for your house.
Have A Look At The 5 Best Tile Flooring Options
There are many different types of tiles like carpet tiles available for flooring. But not all tiles are made equal; some are more attractive and durable than others. This post will feature some of the best tile flooring options on the market.
Due to its strength and ease of maintenance, tile is a fantastic choice for flooring. But the cost of tile might also be high and also the best flooring option to increase your residential value. Consequently, you could want to take into account one of the following choices if you're looking for a tile that is both strong and lovely:
1. Porcelain Tiles
Today's market offers a wide variety of tiles, but porcelain tiles are one of the top suggested ideas for outdoor flooring. They come in a huge selection of colors and patterns, are strong, and are simple to clean.
Depending on the design you select, porcelain tiles may offer your home a traditional and beautiful appeal or a contemporary and sleek aesthetic.
Quick Learning: The Ultimate Guide to Basement Flooring Options
Consider porcelain tiles if you're thinking of using tile for your flooring. You won't be let down! Porcelain tiles have been used as flooring in residences and public areas for ages. Porcelain is the best option if you want a tile that is both attractive and durable.
2. Quarry Tiles
Because they are strong, simple to maintain, and available in a wide range of colors and patterns, quarry tiles or stone composite are one of the ideal wood plastic composite flooring option. They are frequently used in high-traffic locations due to their longevity and simplicity of upkeep.
Any flooring project is a fantastic fit for quarry tiles. Unglazed ceramic tiles called "quarry tiles" are a common choice for flooring. Their name comes from the fact that they are often manufactured from clay that is mined from quarries.
3. Terracotta Tiles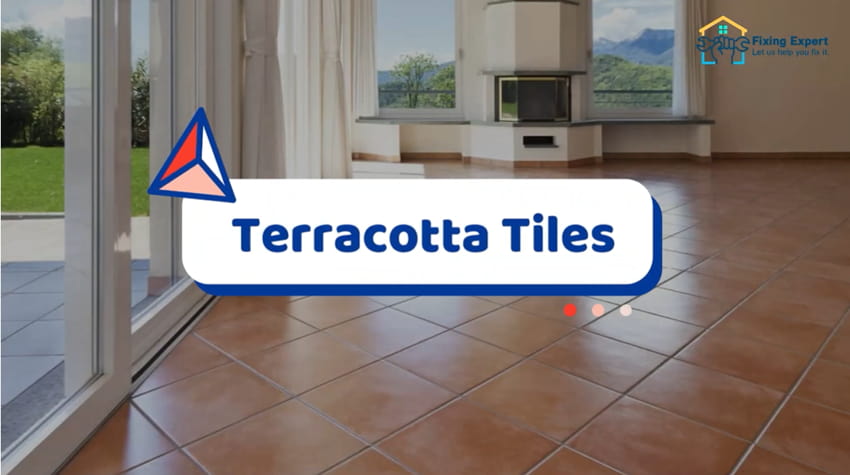 One of the most common options for flooring is terracotta tiles. They are strong and have an unmatched natural beauty. You can choose the ideal terracotta tile to complement your decor because they are available in a number of colors and designs.
Terracotta is your best option if you want a tile that will last a lifetime. These tiles are practically unbreakable and will look stunning for many years to come. In addition to being reasonably priced, terracotta tiles are a fantastic choice for individuals on a tight budget.
Cost-Effective Solution: 5 Budget-Friendly Home Flooring Material
4. Cement Tiles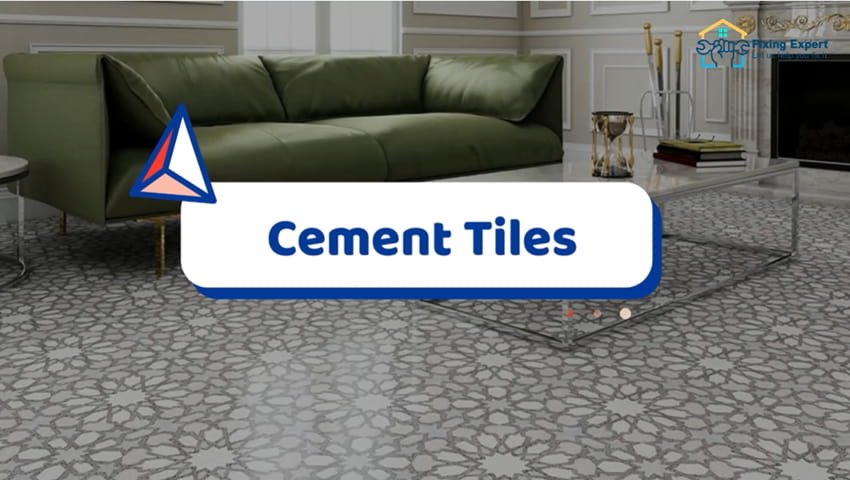 The flooring tile of choice is gradually evolving to include cement tiles. They are enduring, fashionable, and simple to care for. Portland cement, sand, and water are the main ingredients used to make cement tiles.
The Portland cement serves as the adhesive, holding the tiles together. Typically, cement tiles are created in a mold and then allowed to cure for 28 days.
Related: Creating a Unique Look with Tile and Wood Flooring Combination
There are several hues and designs available for cement tiles. They may be used to provide a number of looks, such as traditional, retro, and contemporary. Taking care of cement tiles is very simple. Like any tile, it may be cleaned and mopped.
Furthermore, stain and spill-resistant cement tiles. Cement tiles are one the best office flooring idea because they are good for high-traffic areas.
5. Marble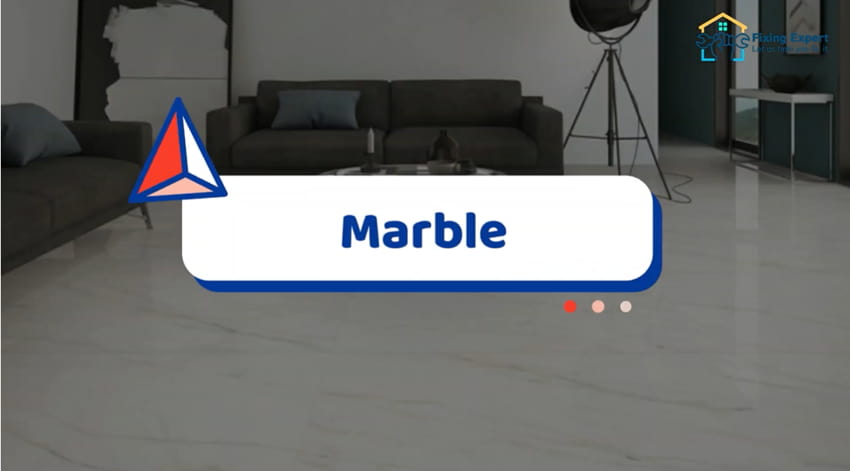 Marble tiles are an excellent option if you're seeking long-lasting floor tiles that are also aesthetically pleasing. Marble will undoubtedly bring a touch of elegance to your house since it has been used for ages in some of the most famous structures in the world.
You may select from a wide variety of marble types to discover the ideal one to complement your taste. Because marble is so simple to maintain, you can keep your floors looking brand new for many years.
Creative Learning: The Top Reasons to Consider Waterproof Flooring for Your Renovation in 2023
They are attractive, strong, and simple to maintain. Your guests will be impressed by the opulent appearance and feel that marble tiles can provide for your house.