There are numerous things to take into account while selecting the best flooring for your workplace. You'll need to think about things like durability, comfort, style, and cost. But with so many different types of flooring on the market, it can be tough to know where to start.
To help you out, we've put together a list of the best office flooring ideas, from classic carpets to trendy vinyl. You may like to read about  Most Advised Soundproof Carpets & Flooring Materials
We'll also provide you with some advice on how to pick the ideal flooring for your room. For the greatest office flooring ideas, read on whether you're going for new office floor or just need some inspiration.
Have A Look At The 5 Worthy Office Flooring Ideas
We know how important it is to have a comfortable and stylish office, and composite plastic flooring plays a big role in that. There are a lot of different options out there, so we've compiled a list of our favorite office flooring ideas to help you make a decision.
1. Carpet Or Carpet Tiles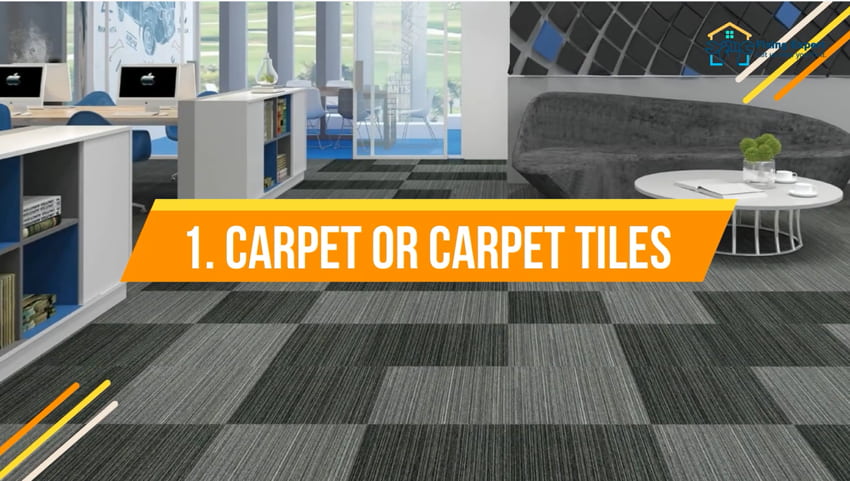 If you are considering new flooring for your office, you may be wondering if carpet or carpet tiles are the best options. Both offer advantages and disadvantages, so it's crucial to take your demands into account before choosing.
Effective Methods: How To Protect Commercial Workplace Carpet From Office Chair?
Carpet is often seen as the more traditional choice for office flooring. Generally speaking, it is less costly and quicker to install than carpet tiles. Carpet also has a softer feel, which may be more comfortable for employees who are on their feet all day.
Compared to ordinary carpets, carpet tiles provide a variety of benefits. Carpet tiles in the office are easier to install and replace, so they can be a good option if you anticipate needing to make changes in the future. They are also more durable and easier to keep clean, making them a good choice for high-traffic areas.
2. Ceramic Tile
If you are considering renovating your office space, one option you may consider is ceramic tile. Ceramic tile is a type of flooring made from natural clay materials. It is a popular choice for office spaces because it is durable, easy to maintain, and has a variety of designs and colors to choose from.
Tip: Designers Approved 5 Tile Flooring Solution
Ceramic tile is a good choice for office spaces because it can withstand a lot of traffic and wear and tear. It is also easy to keep clean, which is important in an office setting. This tile flooring is a bit more expensive than some other designs of flooring, but it is a good investment because it will last for many years.
If you are considering ceramic tile for your office space, be sure to consult with a professional to find the best option for your needs.
3. Hardwood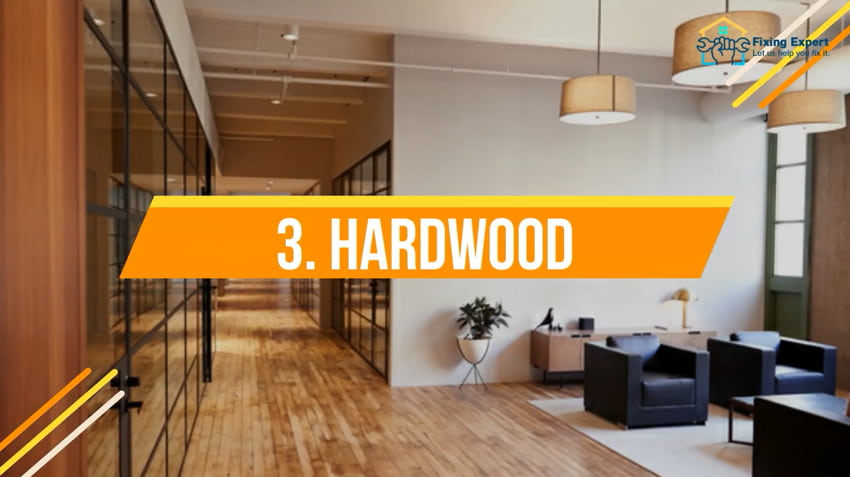 Hardwood flooring has several advantages for offices. Hardwood is a sustainable material option that may contribute to a healthy interior climate. Additionally, this flooring material can handle made-to-order heavy furniture with high traffic. A space's acoustics can also be improved by hardwood floors, making it more pleasant for workers. Hardwood offers plenty of choices, you could take into account any type of wooden flooring.
It's recommended to install timber flooring for your workplace that goes with the design and finish of the room as a whole. You should also take into account the cost of installation and upkeep. Hardwood flooring is a great investment for your workplace since, with regular maintenance, it may last for many years.
4. Laminate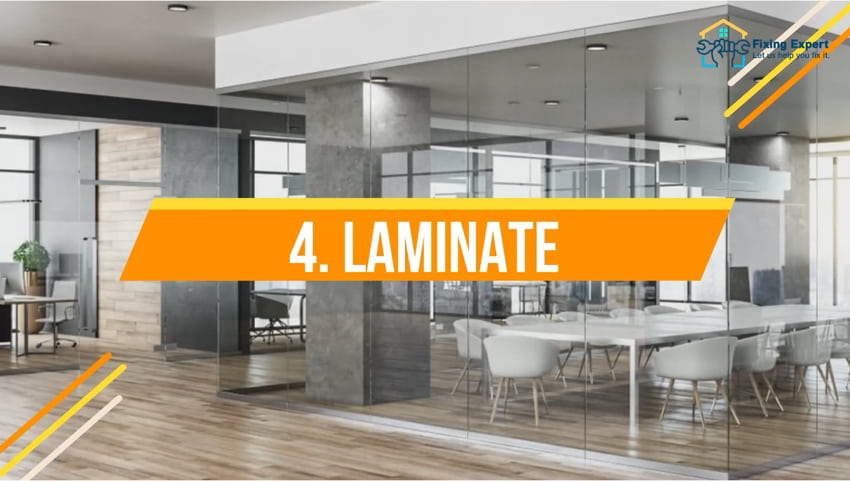 A form of flooring called laminate is created to resemble wood but is really composed of synthetic materials. Due to its dependability and ease of maintenance, it is a popular option for workplace flooring. Adjustable laminate flooring is a wonderful option for businesses on a budget since it is also a reasonably affordable alternative.
Quick Note: 5 Low-Cost Home Flooring Materials to Install
There are a few things you should bear in mind if you're thinking about using laminate for office's flooring. First, laminate is less durable than wood, making it more prone to damage.
Check: Nominative Difference between Laminate Vs Engineered Wood Flooring
It might not be the ideal option for locations with heavy foot traffic because it is also prone to scratches and scuffs. However, laminate may be fashioned to resemble wood, stone, or tile and is simple to clean.
5. Vinyl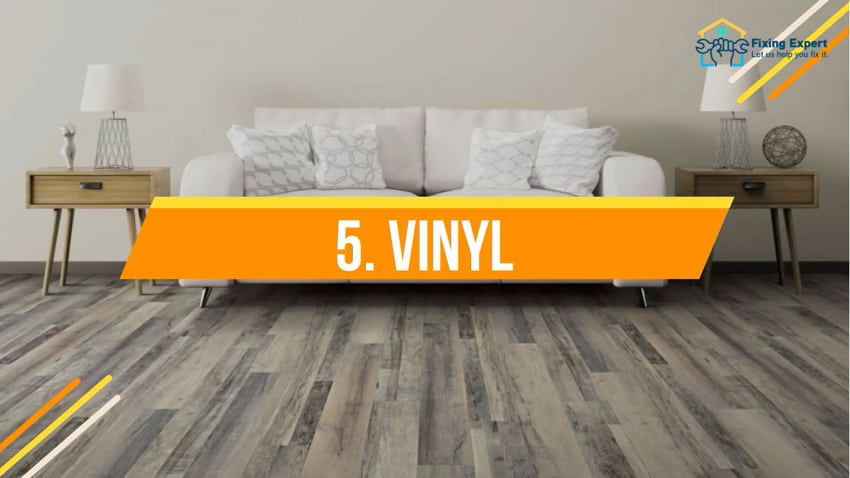 The advantages of vinyl flooring for offices are numerous. Vinyl is a timeless and traditional material that may give your work area a polished and sophisticated appearance. Vinyl is a strong material that can endure furniture and frequent foot activity. Additionally, you can be sure that vinyl flooring will survive for many years if you decide to put it in your business.
You may like: How To Fix or Remove Rubber Marks From Vinyl Floor Coverings?
There are a few things you should bear in mind if vinyl flooring is something you're thinking about for your business. First, keep in mind that vinyl floors can be pricey and that you will need to plan accordingly. Second, vinyl flooring requires more upkeep than other flooring kinds, so you'll need to be ready to maintain your floors on a regular basis.
To Sum Up!
There are many different types of flooring available, each with advantages and disadvantages of its own. When selecting flooring for your business, it's crucial to consider how much traffic the floor will receive as well as how much wear and tear it will sustain.
It is preferable to select a laminate floor with a high wear layer for places with high usage.
This will keep the floor looking fresh for longer and prevent from scuffs and stains. You can select a laminate with a reduced wear layer for regions that are not as often used. Although less costly, this will also be less durable.