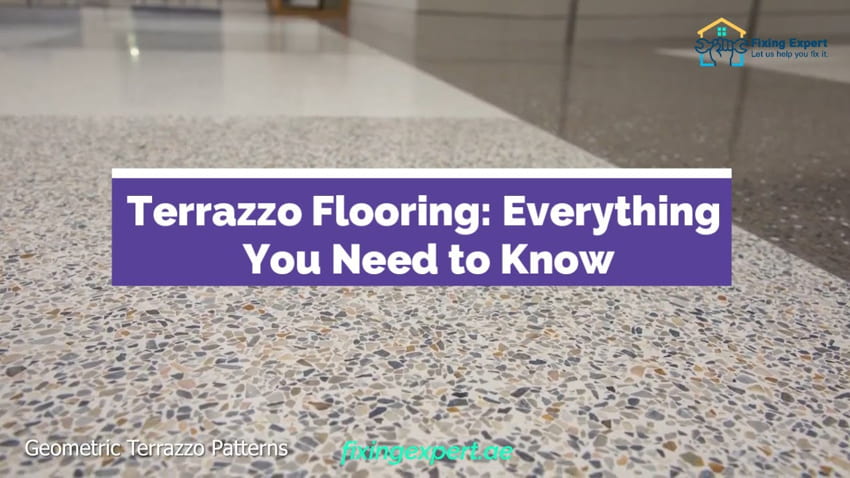 Terrazzo flooring is a type of flooring that consists of chips of stone or concrete that are ground down and then polished to create a smooth, hard surface. It is a well-liked option for both industrial and domestic uses. Terrazzo is simple to keep clean and maintain, and with the right maintenance, it may last for many years.
It is also a very versatile material and can be used in a variety of ways to create unique looks. Because of its toughness and minimal care requirements, it is a preferred option for flooring in both commercial and residential settings. Terrazzo can also be used to create decorative stair treads, countertops, and backsplashes.
Terrazzo Flooring Guide
A form of flooring called terrazzo is created by embedding bits of marble, glass, or other materials in a cement or anti static epoxy flooring substrate. Because it is strong, simple to maintain, and available in a huge range of colors and designs, it is a popular option for both commercial and residential settings as well as outdoor floor areas.
There are a few things you should know if you're thinking of installing terrazzo flooring in your house or place of business. Everything you need to know about terrazzo resin flooring, from its advantages to its installation and maintenance, will be covered in this article.
How To Install Terrazzo Flooring?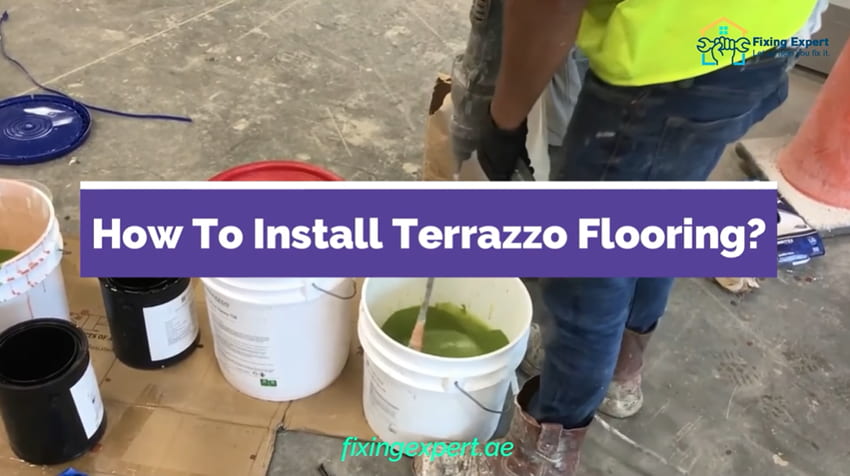 Different thicknesses of terrazzo floors are possible. Therefore, if you are typically constructing a 40 mm thick floor, perform these steps:
Terrazzo flooring is set on a concrete subfloor. Moisture must be kept out of the concrete for the flooring to last, so make sure it does.
A 6 mm layer of terrazzo topping would be placed on top of a 34 mm concrete layer, which would then be covered with marble chips or any other type of stone chips.
A 1:2:4 ratio should be used to mix the concrete.
Then, after spreading the concrete layer and covering it with terrazzo stone chips, tamping, and rolling the surface, allow it to dry for approximately 18 hours. It needs to heal for a few days.
Using carborundum stones, you must hone the surface.
Recure the surface after filling the grout.
After the third grinding, saturate the surface with an oxalic acid solution.
Terrazzo flooring must be polished as the last stage.
Advantages Of Terrazzo Flooring
Some of the pros of terrazzo flooring are as follows:
Durable
Terrazzo flooring has the advantage of only requiring installation once in a lifetime. It may appear brand new with only a little polish. If you don't let moisture leak in during the installation stage, they won't chip or break. Spc polymer flooring is a great option for high-traffic areas in workplaces, hospitals, and schools that are outside, such as patios and gardens.
Low-Maintenance
Your flooring does not require more frequent replacement. It will stay put after it is inserted. Terrazzo flooring doesn't require a lot of maintenance unless the fundamental structure is damaged. When the floor appears dull, all you have to do is periodically polish it.
Easy To Clean
Terrazzo flooring is used in hospitals and large buildings like schools where keeping hygiene is difficult since it is simple to clean. The places where it is most frequently found include offices, hospitals, and schools. To make the floors spotless, all you need to do is mop them. Terrazzo flooring does not require the use of abrasive or tough cleaning agents.
Environment-Friendly
Terrazzo flooring does not harm the environment in any way because the majority of the materials used are environmentally friendly. It is environmentally friendly since it is recyclable and because the majority of the components used in it come from natural sources.
To Sum Up!
A form of flooring called terrazzo is made of tiny fragments of glass or stone embedded in concrete. Due to its longevity and low maintenance requirements, it is a popular choice for both residential and commercial structures. With the right maintenance, terrazzo may last for many years and comes in a huge selection of colours and designs.