FixingExpert is delighted to present a comprehensive guide to the 18 different types of awnings that will revolutionize your outdoor living experience. From retractable awnings to window awnings, freestanding to canopy awnings, we have carefully curated a selection that caters to every individual's unique needs and desires.
Types of Awnings
Patio Awnings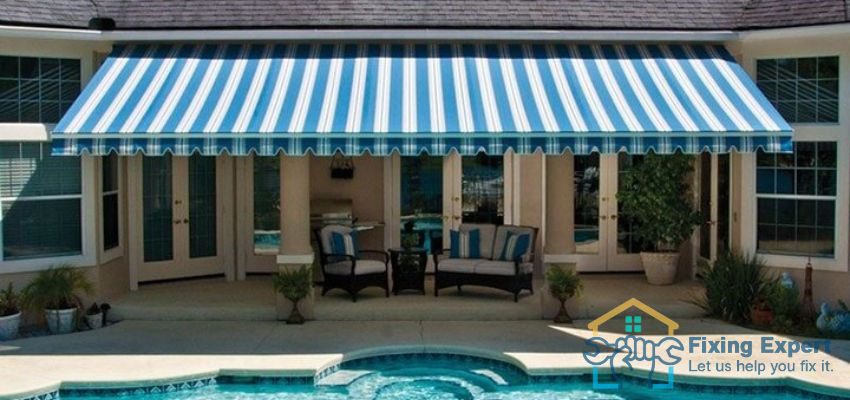 Many people use patio awnings to extend their living space into the backyard. These awnings provide shelter from the sun, wind, and rain. A wide range of sizes and forms are available to suit various outdoor settings.
Balcony
Awning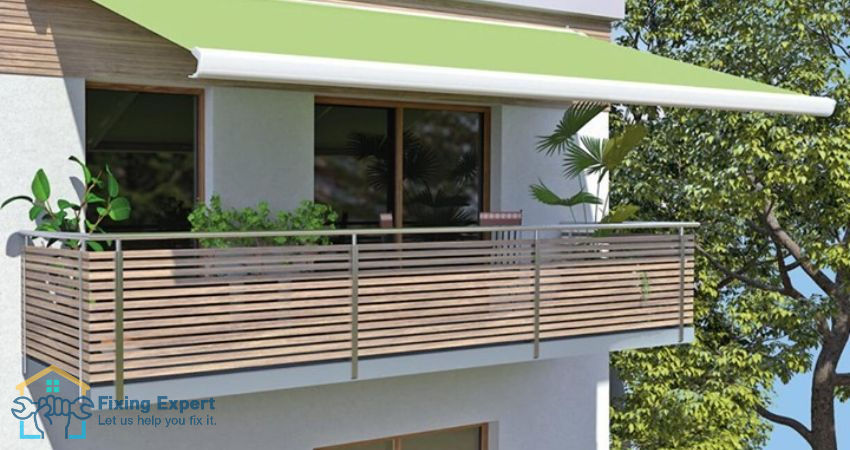 Balcony awnings on high-rise buildings provide residents with a private outdoor space for relaxation and fresh air. Awnings for balconies may be either permanently installed or removable, giving homeowners the option to suit their needs and the layout of their balcony.
Veranda Awnings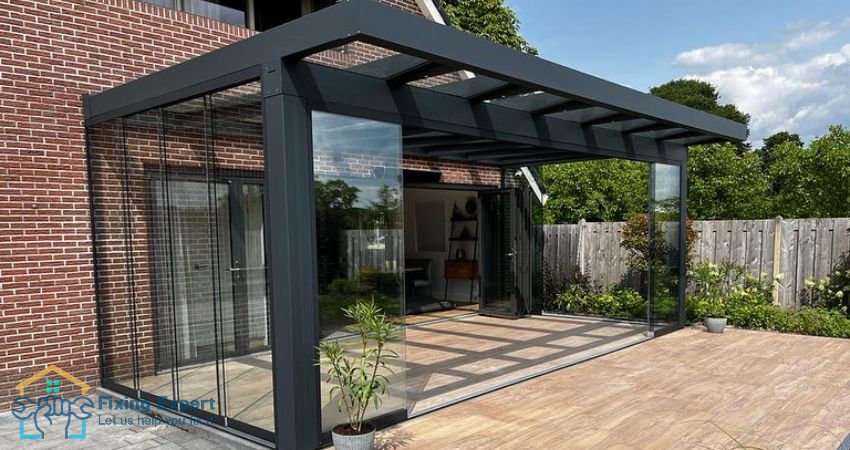 The living area of your house may be expanded onto the veranda. Awnings for your veranda may protect your guests from the elements without detracting from the look of your home's exterior.
Pergola
Awnings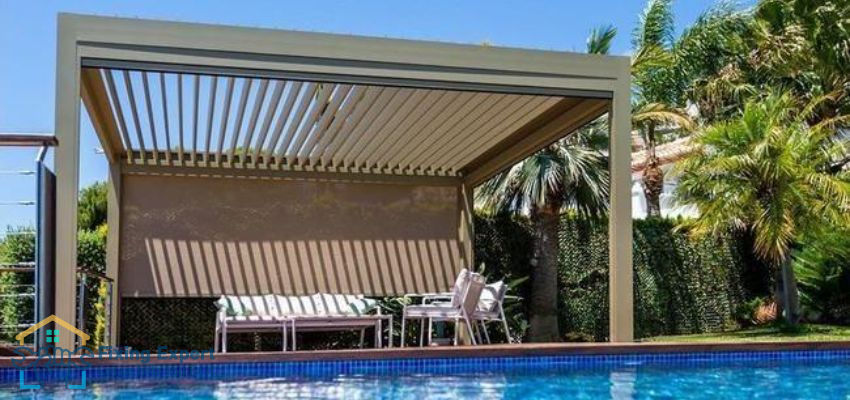 If you have a gorgeous pergola but need extra sun and rain protection, pergola awnings may be perfect for you! Among other materials, canvas fabric and PVC-coated polyester textiles are two of the many materials available for customizable pergola coverings, which may also be made to the required size specifications.
Freestanding Awnings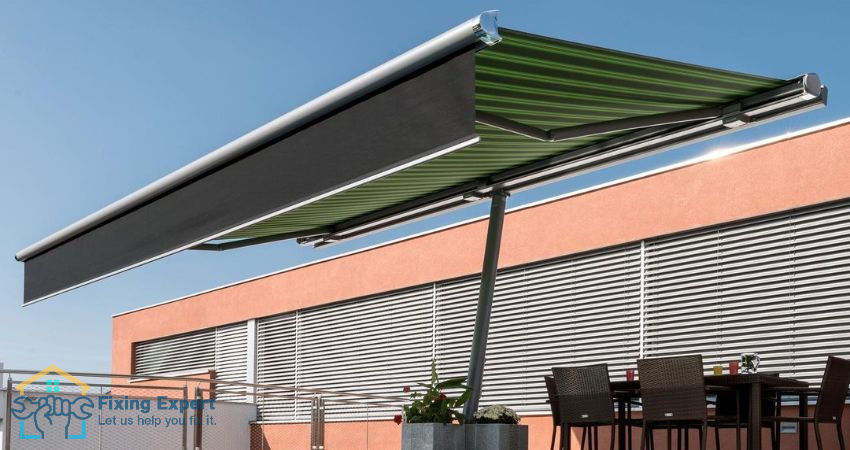 Standalone canopies come into play when a residence does not have enough wall space for fixed shade structures, such as a patio or balcony. These adaptable constructions are ideal for backyards with few places to put blinds since they don't need to be permanently attached to the building structure.
Conservatory Awnings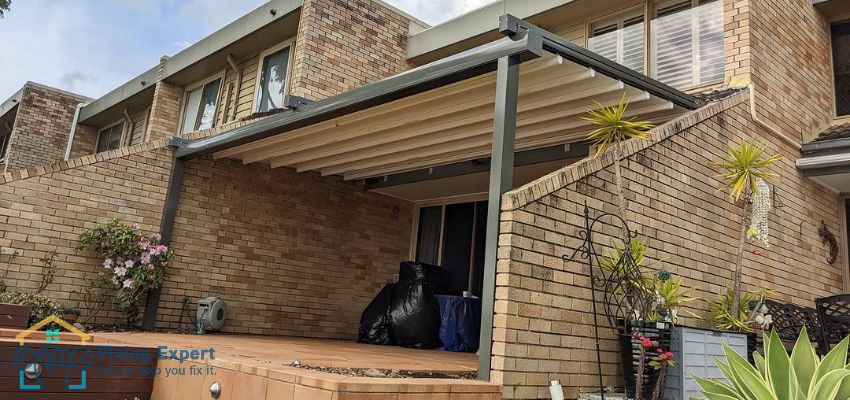 Conservatories may now be made more pleasant with the help of these awnings. They are a great feature for those who spend a lot of time in their conservatories and can be opened or closed according to the temperature and humidity outside.
Vertical Awnings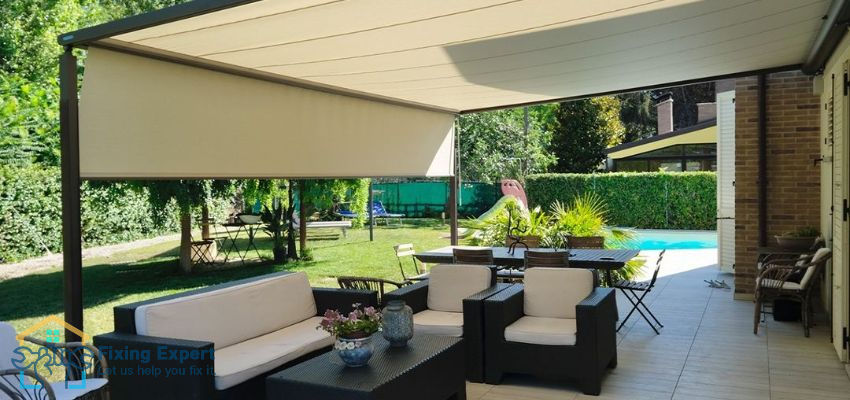 These awnings are designed to shade big windows from the sun without obstructing natural light or ventilation. You may choose from various vertical awning sizes and colors to complement your home's outside style.
Full Cassette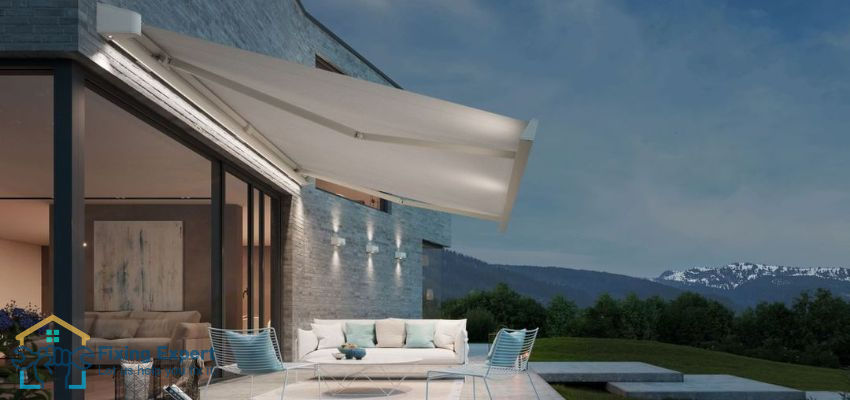 Full Cassette Awning may be used for a wide variety of outdoor settings. Its original shape makes it easy to coordinate with other building designs while yet offering much-needed cover from the sun or rain.
Semi Cassette Awning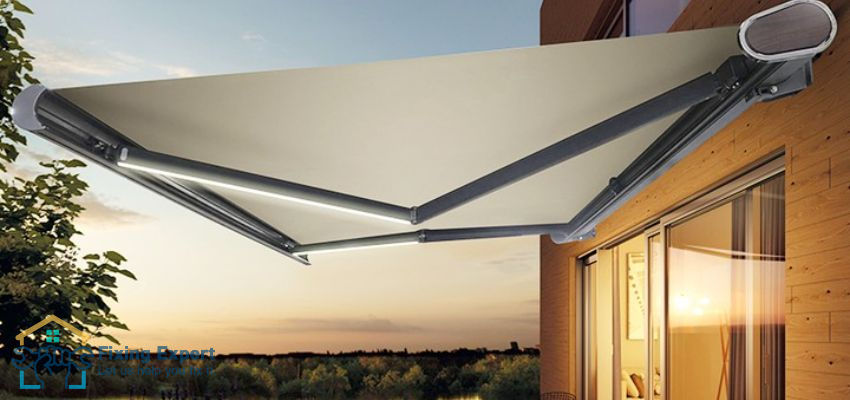 semi-cassette awning provides complete protection from the elements, making it more long-lasting than a standard retractable full-cassette awning. It protects well against the damaging effects of rain and the sun's ultraviolet radiation, allowing it to last very long.
Open Awning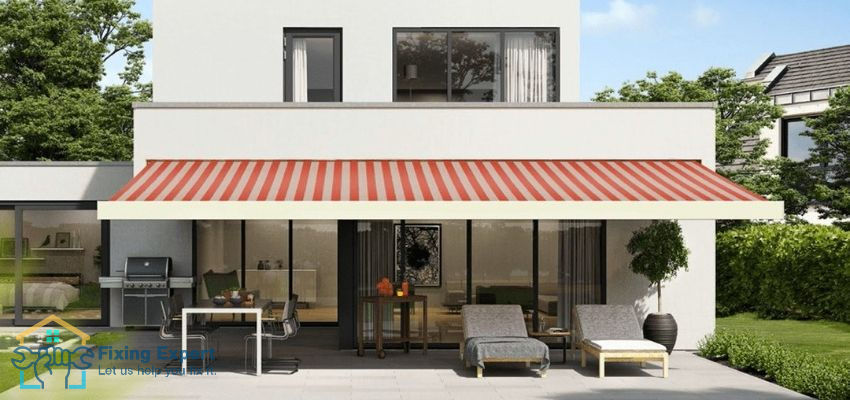 Compared to other fixed awnings, open awnings provide more alternatives for where and how you may place them. This patio canopy will keep it dry on rainy days without blocking sunlight.
When choosing a shade structure, consider its durability, weather resistance, ease of assembly and disassembly, and aesthetics.
Coverboards Sloped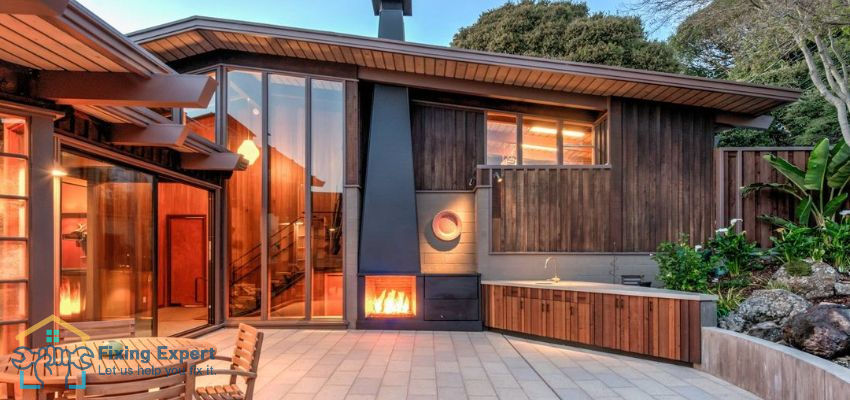 Coverboards sloping awnings are a great choice for people seeking a more contemporary appearance. These awnings are attached to the building's outer walls and slant downward to provide shade and visual appeal. You may personalize them by choosing from materials like aluminum or acrylic sheets.
Canopy
Roofing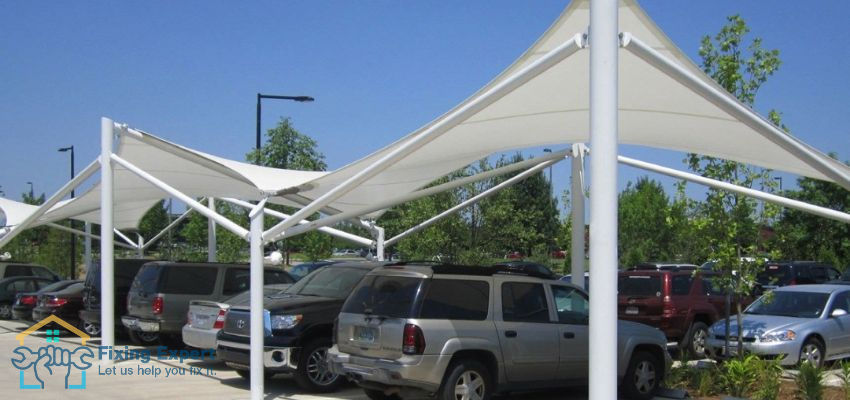 Canopy roofing is great since it serves its purpose while also looking great. Canopies are constructed with long-lasting materials and strong frames to shield users from the sun's rays. Intriguing, right? You may personalize them! Fabric color, frame style, frame size, etc., are customizable to suit your needs.
Related: Awning Vs Canopy; What is the difference?
Window
Awnings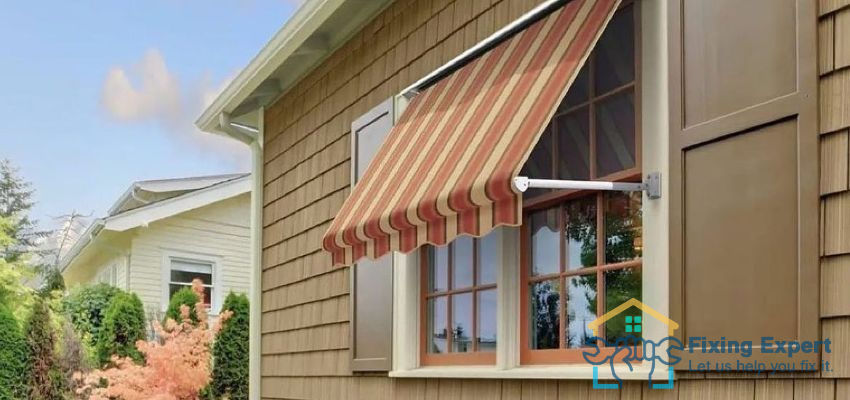 Awnings for windows are a great way to block the sun's rays without entirely covering your windows. These are fantastic additions for houses that get a lot of direct sunshine in the afternoon, including those with wide windows facing west or south. Window awnings may be purchased in various styles, such as a dome shape or a linear design, depending on the desired visual effect.
Door Awnings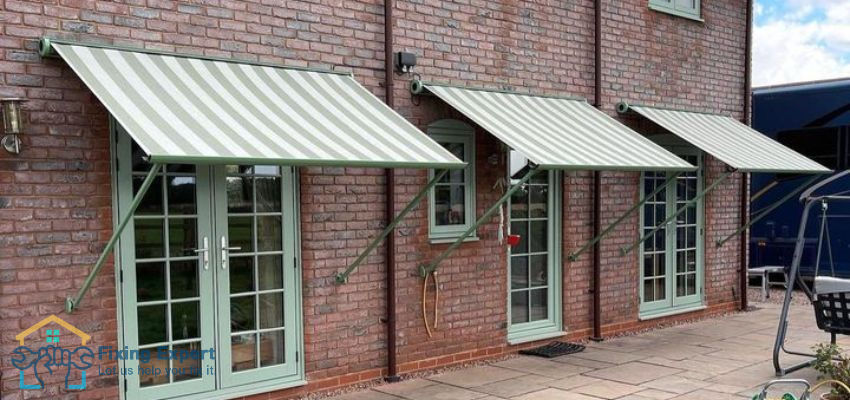 Door awnings are both weatherproof and ornamental. Doorway awning types vary from flat panels made of metal or wood planks to custom-built curved polycarbonate forms that add beauty.
These four awning types should be considered while shopping for new patio furniture. 
Each type serves a different purpose, from providing architectural interest with sloping covers to shielding entrances with doorway roofs to blocking harmful UV rays.
Different Types of Awnings for Homes
Different types of awnings are available for homes, and each type can offer unique advantages depending on the homeowner's needs. 
Fixed awnings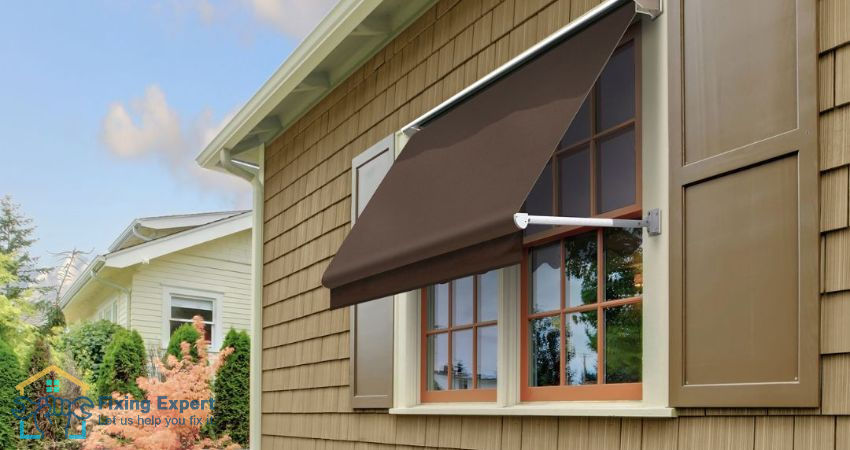 These are an everlasting option for decks and patios in need of shade. They last longer than most other awnings and provide welcome shelter from the elements for a longer period.
Retractable awnings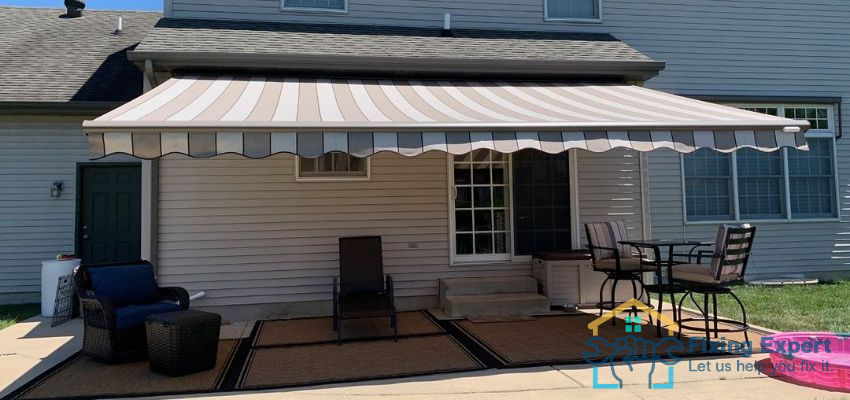 These are flexible choices that may be used whenever you see fit. They are convenient for use in regions where constant protection from the sun is not necessary since they can be rolled up out of the way when they are not in use.
Motorized awnings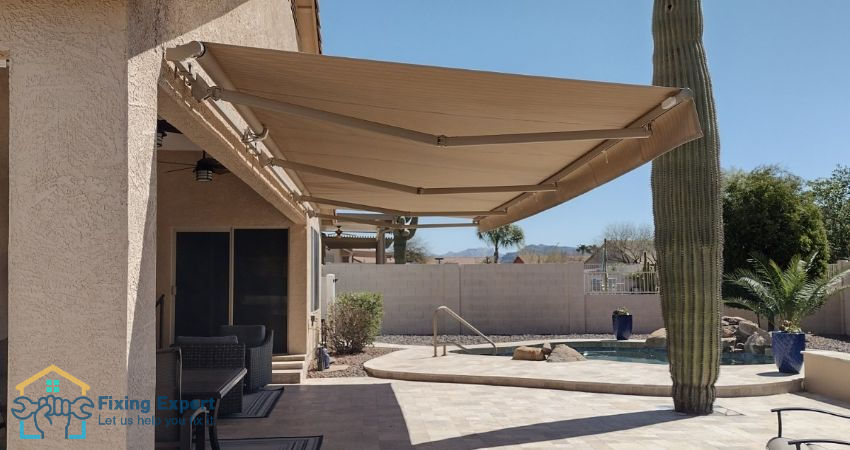 Convenience to a whole new level since they open and shut mechanically with the touch of a button, a hallmark of the modern day. Because of this, it's a great option for those with physical limitations or who want a more relaxed lifestyle.
Portable Awnings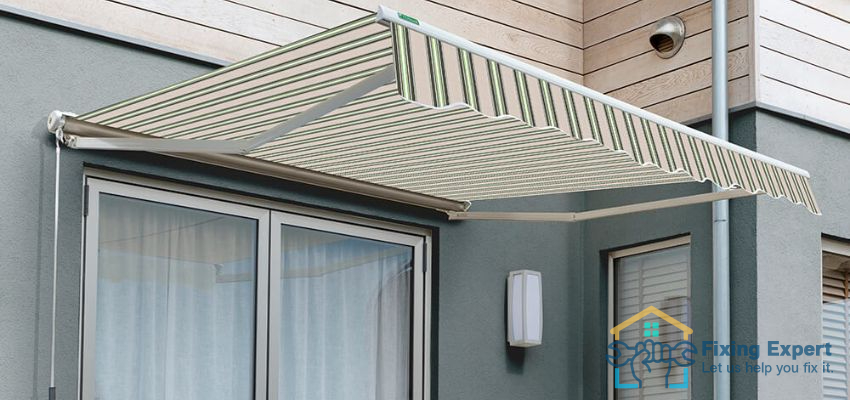 Homeowners may easily move these lightweight coverings to any desired location. Their mobility makes them perfect for outdoor activities like camping and picnicking. Consider the location, price, functionality, and other variables before making a final decision on an awning for your house.
Types of Fabric Awnings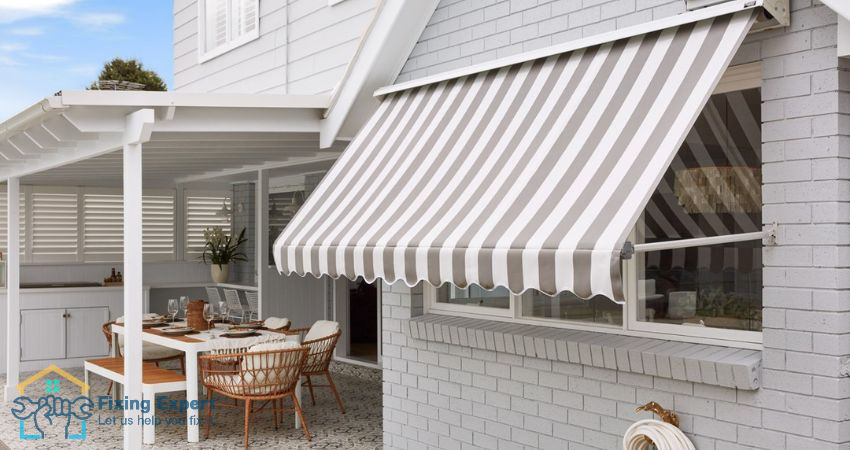 There are many alternatives to consider when selecting an awning fabric. 
Cotton's inherent properties as a breathable and durable fabric make it a popular option.It won't fade or lose colour after extensive exposure to the environment.

Polyester, however, is mildew- and fade-resistant. It's also easy to maintain. You may get polyester fabrics in a broad range of hues and styles.

Awnings made of canvas are as durable and long-lasting as wood. Canvas's ability to diffuse light while letting air pass through has made it a go-to outdoor fabric for millennia.

Ensure the fabric you choose has been treated with a coating or finish that blocks the harmful effects of ultraviolet radiation to prevent it from fading. 
Waterproof vs. Water Resistant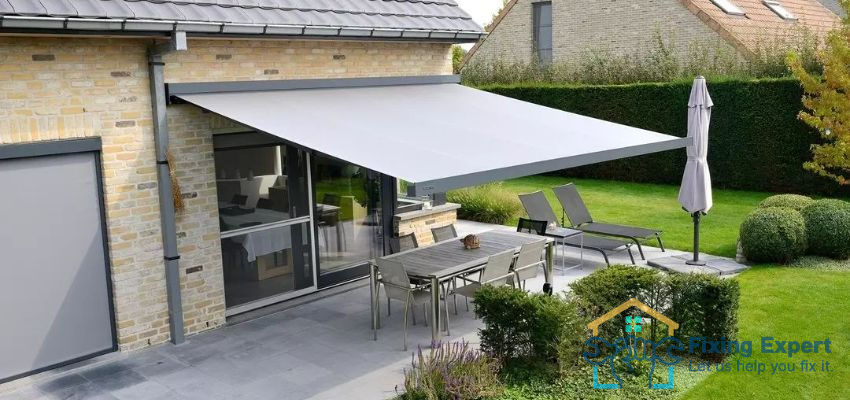 Choose a waterproof or water-resistant awning for your house. Despite their similarity, these phrases have important distinctions that might impact your awning's effectiveness and longevity.
Waterproof awnings are perfect for high rainfall or snowy situations. Vinyl or PVC-coated polyester awnings block moisture. However, waterproof textiles might ultimately wear out.
Water-resistant awnings protect against the rain but not entirely. They usually contain lightweight materials like cotton canvas, or polyester blends with coatings that repel water.
Your environment and how much wind and sun your outdoor area receives will determine whether you pick a waterproof or water-resistant awning. Consult an expert before making final selections to guarantee to obtain the greatest product for your requirements!
Sewn
vs. Glued Awning Cover
Numerous choices await you when you set out to get the ideal awning for your house. Each kind of awning, from patio awnings to those for windows and doors, comes with its own set of perks. You should also consider if you like cotton, polyester, or canvas before making a final choice. Covers that are sewn together are more durable than those whose seams depend on glue, which may dry out and crack in the elements. However, bonded coverings are more watertight because they fully seal any cracks or crevices where water leaks.
Depending on climate and use, pick the best option.A good awning will improve your outside area for years.
Different Functions of Awnings
Awnings that can be operated with the press of a button are a popular addition to outdoor areas. A built-in wall switch or handheld remote operates these awnings. They may be set to automatically open and close at certain periods of the day to maximize shade when it is most required.
Awnings that may be controlled remotely are convenient for persons with limited mobility or inaccessible locations. These awnings may be extended or retracted with a portable remote, eliminating the need to interact with the awning manually.
It may also have sensors installed. These built-in weather sensors will adjust the awning as the weather changes. If a wind sensor detects strong wind, the awning will automatically close.
A traditional choice, manual awnings need human effort to open and close. You can easily retract or extend them by hand, making them ideal for modest outdoor areas. Manual awnings, which require the user's physical exertion, might be a cost-effective and dependable choice for purists.
Types
of Metal Awnings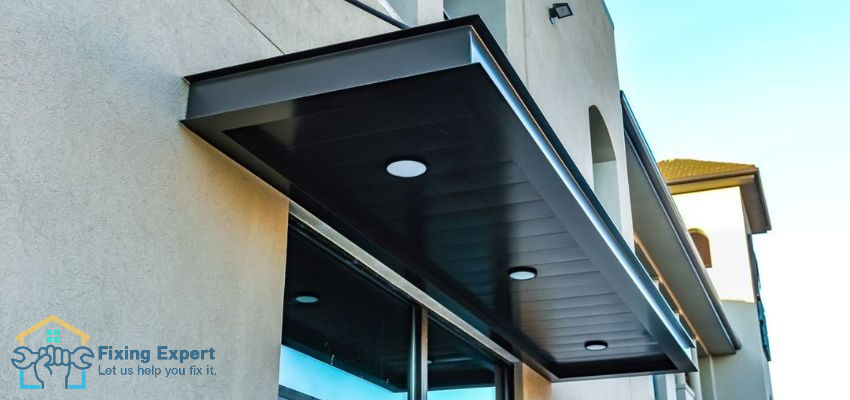 Lightweight, long-lasting, and requiring little upkeep, aluminum awnings are common for outdoor flooring.
Awnings made of copper are an expensive but worthwhile upgrade for any outdoor area. They are durable and corrosion-resistant. Awnings made of copper may be fashioned into interesting patterns and configurations.
For homes and businesses, polycarbonate awnings are sturdy and cheap. Strong plastic protects against UV rays, impact, and the weather. They come in various sizes and shapes and may be ordered with or without tint. Awnings made of polycarbonate are resistant to the elements like rain and wind while allowing in light.
Read More: Different Types of Canopy Roofing
In the End
Different awnings fit different demands. Motorized awnings are popular for their ease and programmability. Remote-controlled and sensor-enabled awnings improve usability. Manual awnings are traditional and affordable. Aluminum and copper awnings are robust and customizable. However, polycarbonate awnings are versatile, affordable, and weatherproof. Awning type varies on budget, design, and purpose. Understanding the many kinds of awnings makes choosing the right one easy.
FAQ
How Do I Keep My Awning Clean?
First, grab a soft brush and mild soap to clean your awning.
Can I use my retractable awning in the rain?
Retractable awnings may be utilized in light rain but not in severe or strong gusts.
Can an awning or canopy reduce my utility bills?
Because they provide shade and lower inside temperatures, awnings and canopies help reduce energy costs.
What kind of awning or canopy do I need?
Size, material, and practicality are just a few factors to consider when selecting an awning or canopy.
What Are The Support Frames Made From? How Durable Are They?
Awning frames may be sturdy and manufactured from aluminum, steel, or wood.
How Long Does It Take to Build An Awning?
A modest awning might take anything from a few hours to many weeks to construct and to deliver.
What Should I Do With My Retractable Awning In The Winter?
The awning should be retracted and stored away from the elements during the winter months.
Can A Retractable Awning Handle High Winds?
While retractable awnings may withstand light wind gusts, it is best to bring them in as the wind speed increases.
Why Choose a Motorized Retractable Awning?
Retractable awnings powered by a motor are convenient and may be set to expand and retract automatically with just a button.
What does an average-sized retractable awning cost?
Depending on the material and extras, a conventional extendable canopy could run anywhere from five hundred dollars to two thousand five hundred dollars.
How long is the delivery and installation?
The time required to deliver and install an awning ranges from a few days to a couple of weeks, depending on factors such as location and complexity of bespoke demands.
Can I install a patio awning myself?
You can put up smaller patio awnings, but a contractor best handles bigger or more intricate installations.
Are motorized awnings more expensive than manual ones?
The cost of a motorized awning is usually more than that of a manually operated one, but it has several advantages.
Are awnings only available in solid colors?
You can get awnings in various colors and designs, from solids to stripes to prints.
Do awnings require maintenance?
Inspect your awning for damage and clean it regularly to keep it in good condition.