Installing the new window treatment can give a new life to the interior design of any room. Window coverings also help you enhance the beauty of the overall decor of your home. Many people upgrade their window treatment to give a fresh look to their interior.
Some people wonder about the question, can you do curtains and blinds together? The answer is yes, you can easily install the blinds behind curtains to create amazing decor. Using the curtains with blinds is also one of the key factors that help to make your home look modern and luxurious. Many people face difficulties in pairing the blinds and drapes together perfectly.
Selecting and blending the shades and curtains together perfectly can be called an art, and this decision can make or break the entire look of your home. We brought this article to make it easy for you to use curtains with the blinds in a decent and amazing manner. In this article, you will learn about the best ways of using blinds and curtains together easily.
How To Use Curtains and Blinds Together?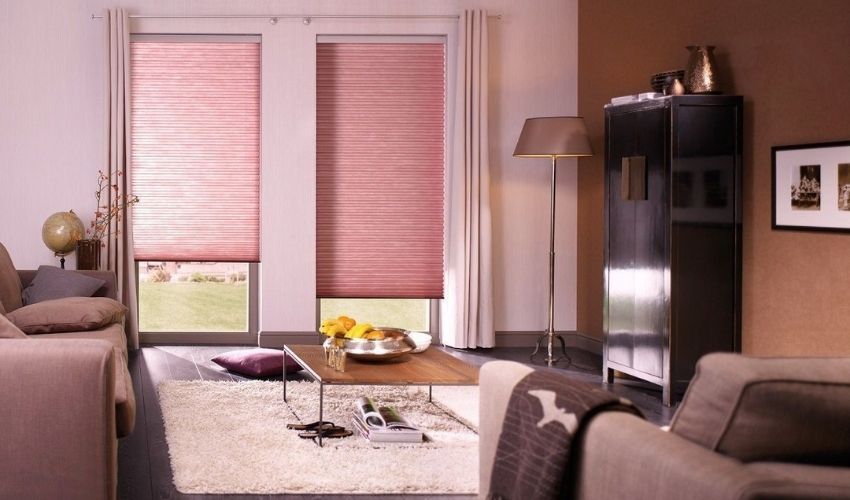 You can't only use bedroom blinds and curtains together, but in any area of the home you want, you can easily do this. There is not a particular way to use the curtains with blinds, but we will guide you by giving some rules and guidelines. Here question arises by some people do curtains and blinds work together?  For this you can visit our complete guide.
These rules can prevent you from making a mismatched disaster for curtains and blinds. Whenever you are going to use blinds and curtains together, you must keep a few things in mind that we are listed below:
1. Choose Perfect Type Of Blind
Whenever you want to use blinds and curtains together, the first step you have to take is to choose the type of blind that exactly fits into your window. There are many types of blinds that can go with the curtains, but roller and Venetian blinds are most commonly used for that purpose.
Curtains with Venetian blinds can easily be paired with each other and give an aesthetic and stylish look to the interior of your room. Timber and aluminum are the most popular materials that are used during the manufacturing process of the blinds. After analyzing from all the perspectives, select the blinds that can suit your room and also help in making your home's interior look unique and stylish.
2. Select The Curtains or Drapes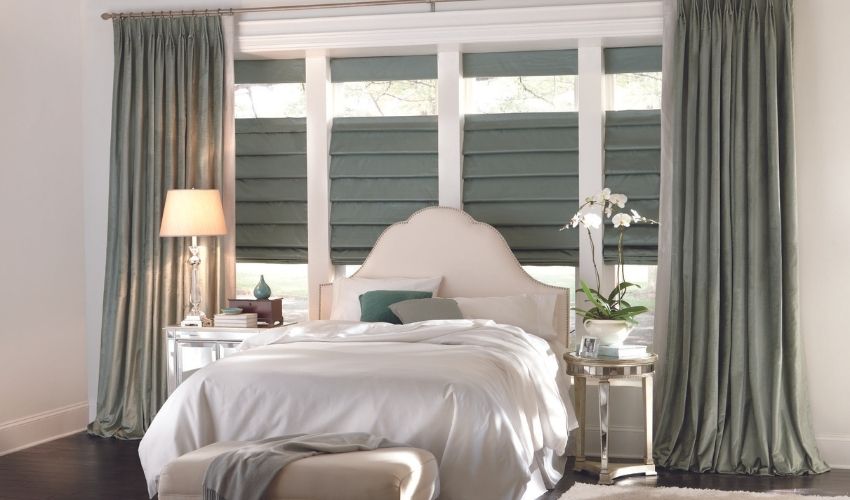 You can use curtains or drapes with the blinds. Drapes can make an amazing look when used with blinds. This is also the most crucial step while you are mixing the curtains and blinds together. You must have to select the best curtains for blending with the blinds.
Choosing the perfect curtains and blind combination would be the hardest task for the newbie. There are some suggestions about the combination of blinds plus curtains that go great with each other.
Spotlight Sheer curtains work well with Venetian blinds.
Roller blinds can blend perfectly with lined curtains.
Sheer curtains also go great with the blackout roller blinds.
Honeycomb blinds can create a great mixture with sheer curtains.
3. Match The Color of Curtains And Blinds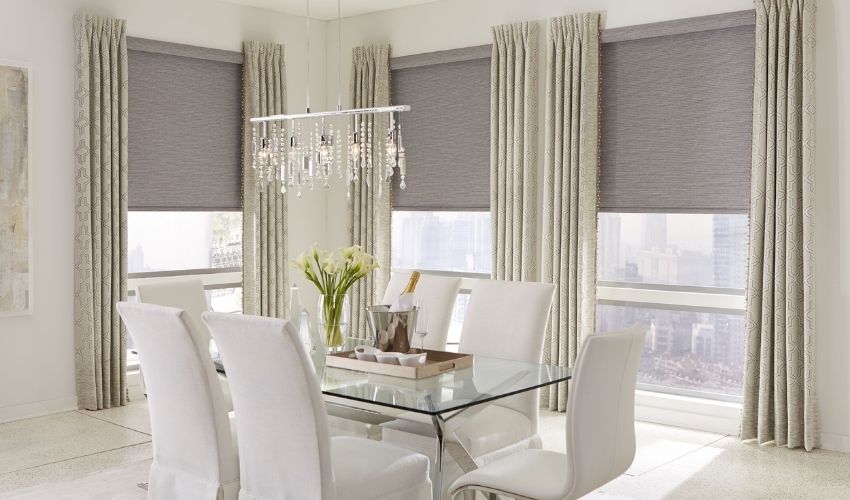 Selecting and matching the colors of curtains and blinds can make or break the overall structure of a room. So, give special attention to all the perspectives while choosing the colors. Both the colors must be blended with each other and must give a decent and amazing look.
You also have to take care that the colors of blinds and curtains you are choosing also match with the walls and the furniture of the room where you are going to install them. Colors can help you give a softer, brighter, aesthetic, stylish, and dynamic look to your room's interior. So, try to make a perfect decision regarding this situation.
4. Don't Pick The Same Curtains For Overall House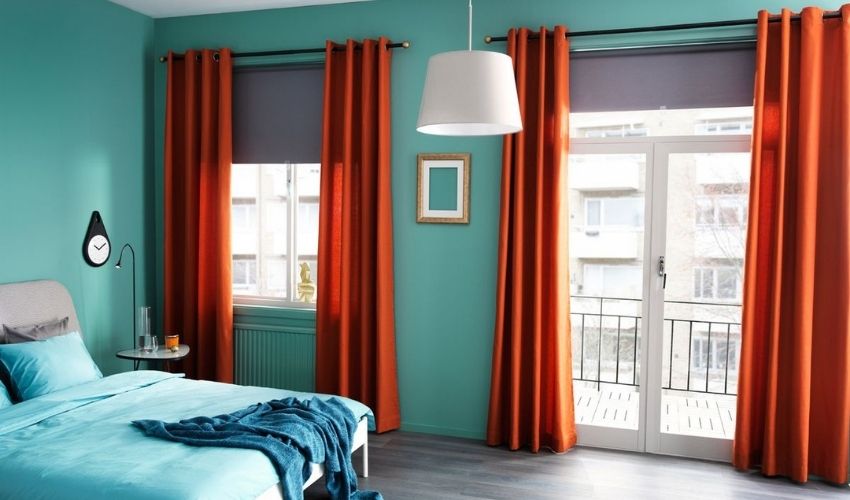 After selecting the living room blinds and curtains together, some people apply the same combination to all the rooms to create a quick and easy decor for their home. Because they don't have to select different curtains again and again for each room. It is totally a wrong decision if you saw it from a design perspective.
Pairing the curtains with blinds can tie the entire space together and you have to make sure that the combination you are creating must match the room's atmosphere. In our homes, each room has a unique atmosphere as compared to the other ones.
For example, the bathroom mostly gets moisturized because of the frequent use of water inside it. The kitchen has a hued and moist atmosphere. That's why we have to select a window treatment for the bathroom and kitchen that can be moisture-resistant and help in reducing temperature.
I hope this point can be cleared to you from the above example. So select the curtains and blinds wisely as per the demand of your room's atmosphere.
5. Use Wide And High Curtains
Using the high and wide curtains with blinds behind can help you change the overall look of your windows. If you have small windows, then you can use large/wide curtains with blinds to give the look of larger windows as compared to their actual size.
Hanging curtains high can also help you enhance the beauty of your room and make it look luxurious and stylish. Install the curtains in such a way that the blinds should be covered perfectly.
If the blinds are not covered properly, they would give an ugly look and create a disaster for your room's interior. So, get high and wide curtains for achieving fantastic and unique results.
Conclusion
This is all about how to use blinds and curtains together. I hope the rules and methods we have discussed above will be helpful for you and you will make a perfect decision while using the blinds and curtains together. If you got nothing you can ask by posting a comment, we will guide you.
Read More.