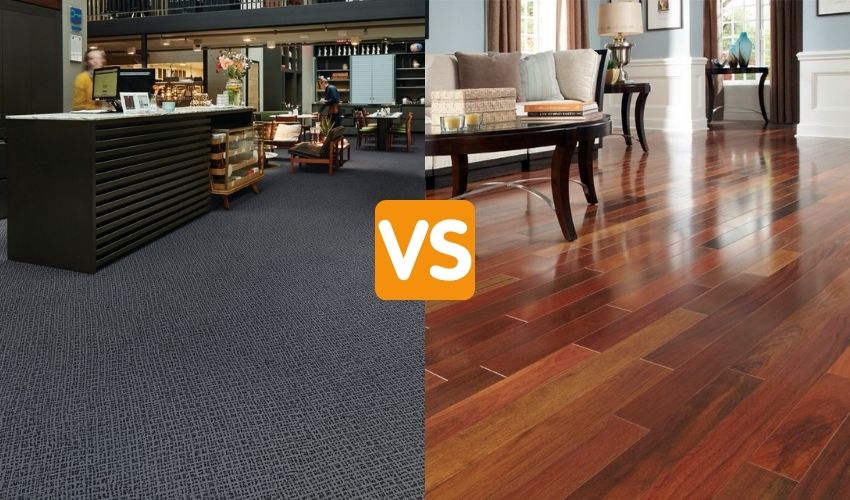 Among the most commonly used floor covering solutions, carpet and hardwood are the most common floors nowadays. Both floors are entirely different from each other. One flooring material is completely synthetic, and the other is natural, entirely. However, keep in mind that each of these floor coverings has its own significance.
In your home, you can use them at different locations and adorn the place according to your taste and needs. The variety of features of each floor covering makes their characteristics suitable for specific places in order to meet requirements.
Carpet Vs Hardwood Flooring – Which One Is The Best?
For your understanding, we have briefly described all the important aspects that you must know about both these flooring types. Both these floors are truly modern and have their own characteristic features as well.
So the main thing is that if you have got a complete understanding of the floors, only then will you be able to buy one that fits your needs and standards. So let us find the best among these two floors.
| | | |
| --- | --- | --- |
| | Carpet Floors | Hardwood Floors |
| Cost  | Average cost per square foot is $3 | Average cost per square foot is $5 |
| Durability | Up to 10 years | Up to 100 years |
| Real Estate Value | No prominent real estate advantage | Adds value to your real estate |
| Cleaning | Easily vacuumed, but stains are hard to remove | Easy to clean by sweeping and damp mopping |
| Comfort | Soft and warm underfoot, dampens sound | Hard underfoot, loud and cold |
| Appropriate Places  | Bedrooms, living rooms, dens | Any room except bathrooms and basements |
| Health Considerations  | Pollen and dust may get trapped | Excellent for allergic people |
The following are some major aspects based on which we can easily compare both these highly modern and most commonly used floor covering solutions in the modern day of today.
1. Appearance
Carpets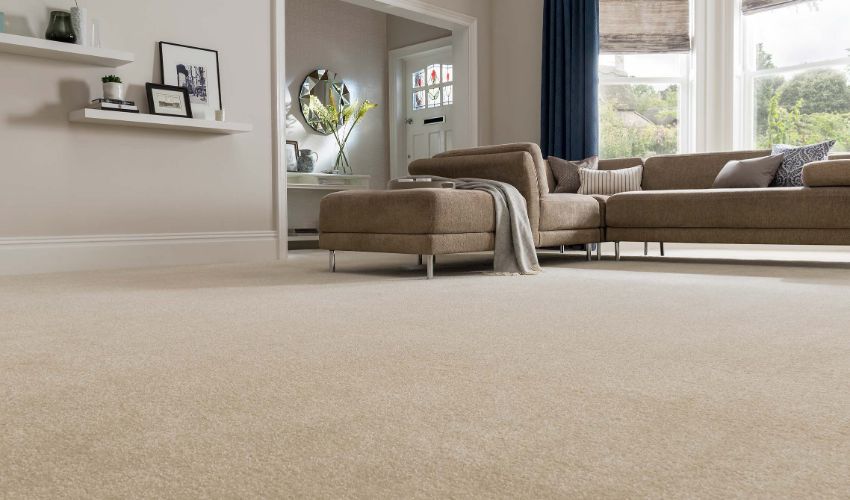 Modern carpets nowadays come in a wide variety of colors, textures, feels, and designs as well. However, this is not a solid reason because you can also find hardwood of various types in the market that can be perfectly matched with your interiors and their decors.
When you touch the carpet, it feels soft. Carpets, with their soft/gentle looks, create a perfect rhythm with the design and style of your interiors and are completely dedicated to adding value to your floors immediately.
Hardwood Floors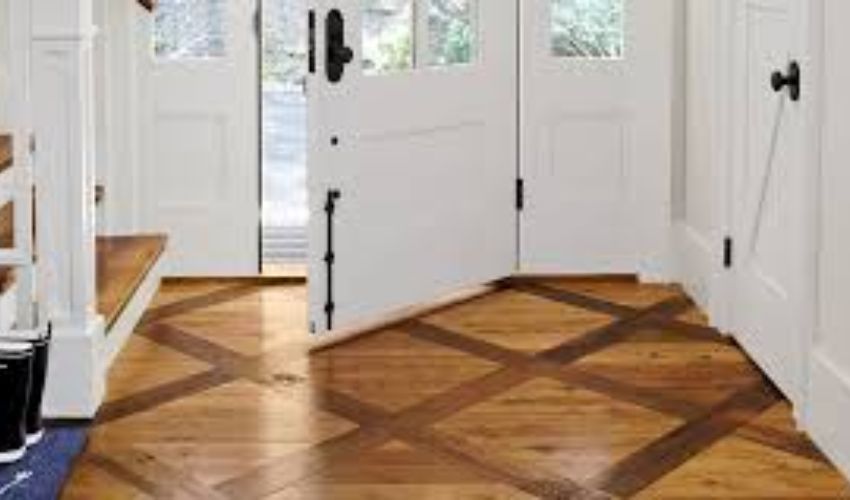 Everyone can easily recognize hardwood floors because of their natural and woody appearance. Because of the wood grain pattern and natural colours of woos, these floors vary greatly between species and varieties of solid hardwood. The floor statement created by hardwood feels very solid to your eyes, and these floors are solid to walk on as well.
Which One Is The Best For Appearance?
However, selecting a floor covering solution between these two totally depends upon personal preferences, but most folks find hardwood floors more appealing and durable as compared to carpet flooring.
2. Heat And Water Resistance
Carpets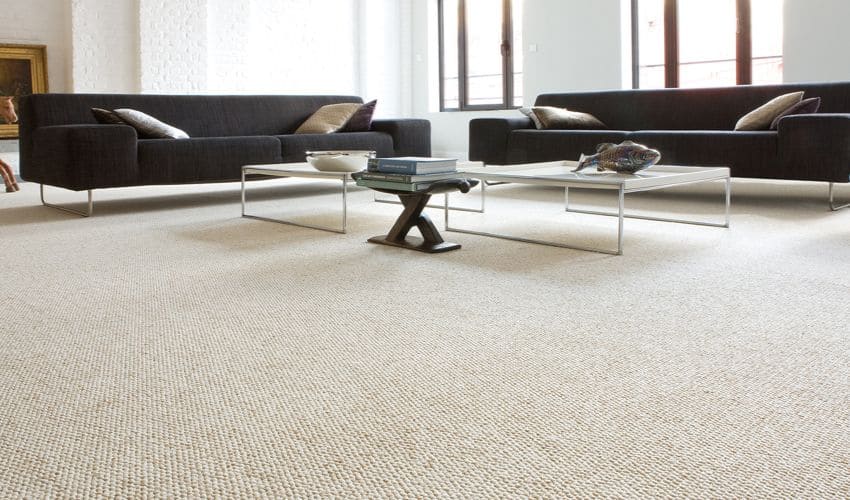 As we all know, carpets are manufactured using synthetic fibers and these man-made fibers are designed just to fulfill our needs. So these artificial fabrics make the carpets more resistant to water and heat. But even then, you must take great care to prevent water seepage from seeping down the layer of the carpet, as it can damage your subfloors as well.
For this reason, it is not preferable that the carpets be in moisture-prone places like kitchens or bathrooms. Carpet flooring can also get damaged by the heat, so avoid smoking cigarettes on the carpet and never put hot pans on it. In the case of home fire, some carpets can also emit toxic types of gases that may be injurious to health.
Hardwood Flooring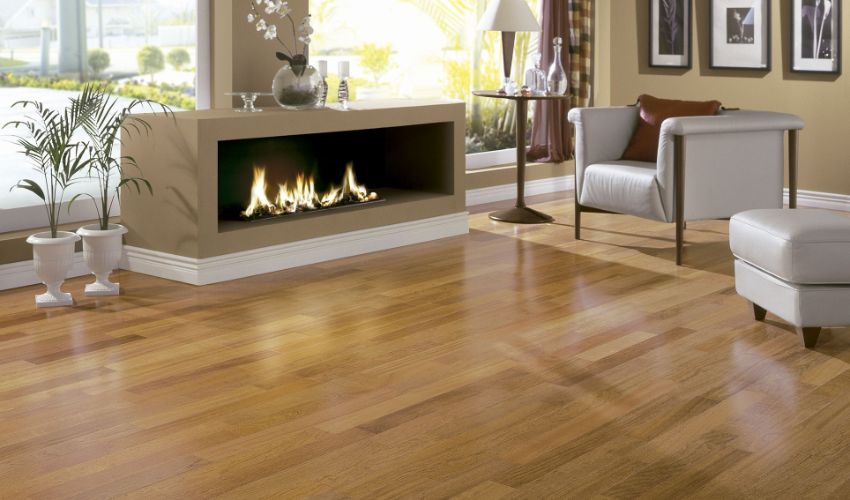 Hardwood floors are not recommended in such places where water or moisture is present constantly. Although you can employ these floors in the kitchens, where the water splashes are wiped away instantly.
Solid hardwood cannot withstand such fire or moisture-prone places, but in that case, you can go for engineered hardwood flooring. These hardwood floors are considered being very stable and can be used in the above-mentioned locations. If they get scars from heating, then these floors can easily be sand finished.
Which One Is Good For Heat & Water Resistance?
For the constantly moist/damp place and the fire-prone place, neither carpet nor hardwood is a good option, so it is a tie between these two.
3. Cleaning And Care
Carpets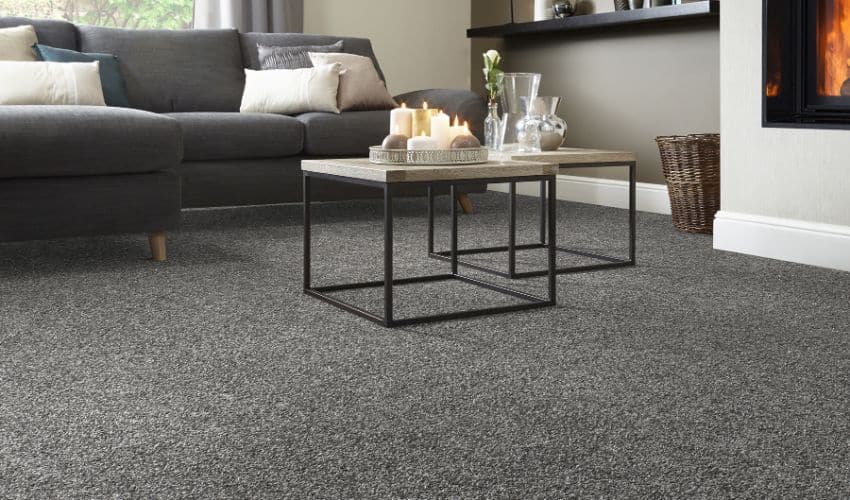 You might clean your carets routinely, as it is not an arduous task at all. This regular cleaning includes frequent and simple cleaning by using a vacuum cleaner. But most people think that cleaning the carpet completely is not a possible thing, as many stains get on the carpets and settle there permanently.
Another reason is that the carpet is crafted from fibers so micro-bacteria and dust particles can also get trapped in the carpet, which makes it very difficult to remove. For people who are allergic, carpet flooring is bad flooring.
Hardwood Flooring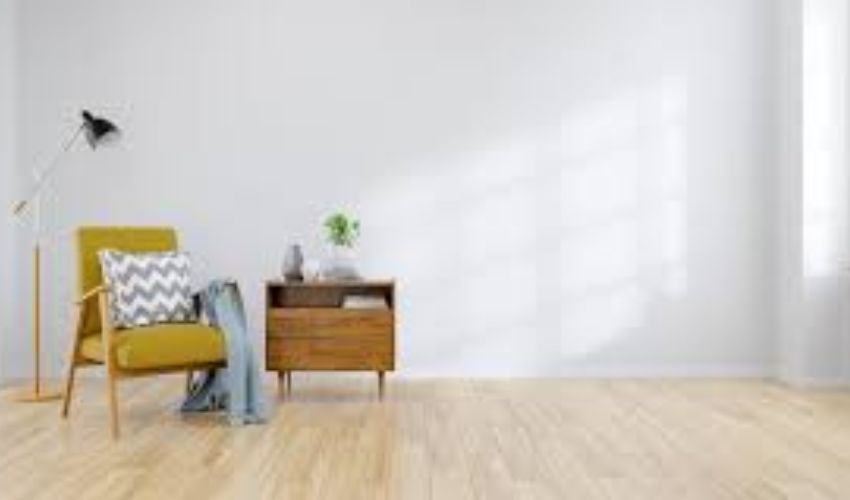 Compared to the two flooring types, hardwood floors are easier to clean. You can easily remove loose dust particles by simply vacuuming or sweeping the surface of your floors. If you want to remove some deeper and stubborn stains, you can easily get rid of them by doing periodic damp-mop cleaning at regular intervals.
Which One Is The Best For Cleaning And Care?
Hardwood floors are considered easier floors in terms of care and cleaning, as they are not very susceptible to accumulating dust and do not get stains easily either.
4. Maintenance And Durability
Carpets
You must perform routine maintenance on your carpets. This includes the regular cleaning of your carpet flooring and stain removal as soon as you see them. Sometimes you must prefer deep cleaning of your carpets by a professional, as doing so can increase the life of your carpets as well. But keep in mind that it is very rare that your carpet might be listed for 10 years or more.
Hardwood Flooring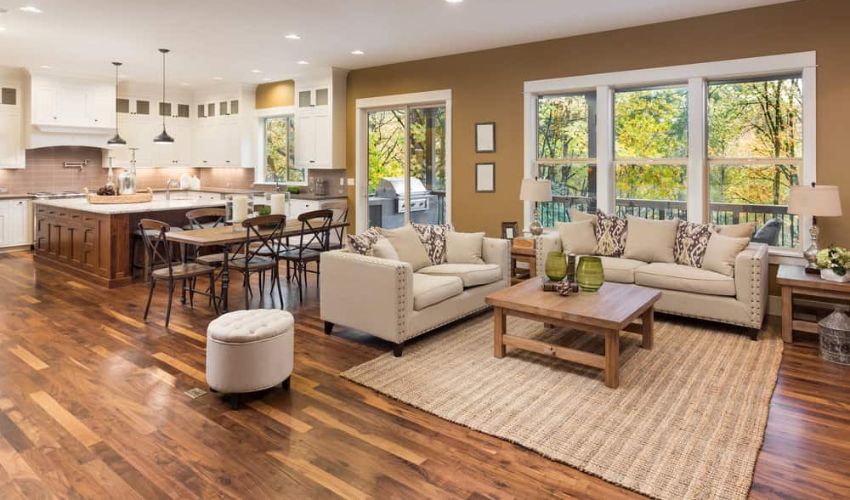 It is a clear plus point of hardwood floors that if these floors are maintained properly, then they can last for many decades easily. Even if you have got high-end hardwood flooring installed at your place, it may last for generations as well. Additionally, you can sand and finish your old hardwood floors in order to get them to look amazing again.
If your floors are sanded correctly by a professional, they can be refinished three or even four times. To maintain the appearance of these floors, you can have them varnished yearly, but keep one thing in mind: always use a high-quality polyurethane varnish.
Which One Is The Best For Maintenance And Durability?
In this factor, hardwood floors have got a significant priority over carpet flooring. These floors are more durable and can be maintained easily than carpet floors.
5. Installation
Carpets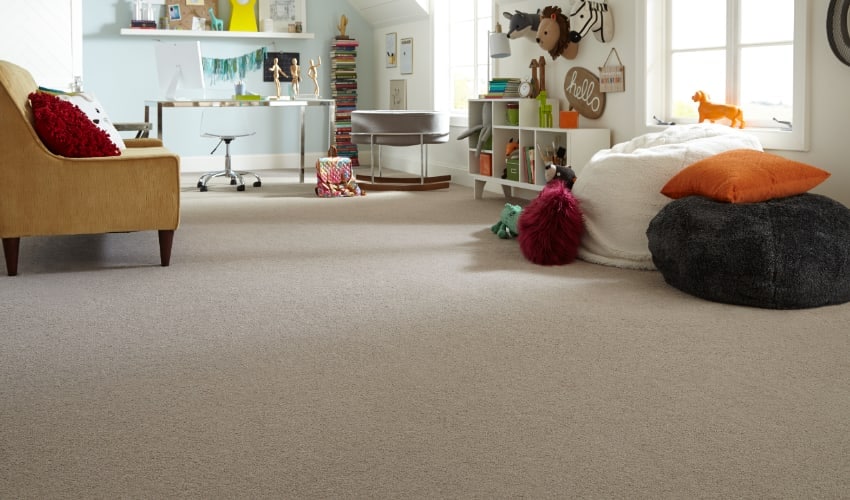 You may get your carpet installed easily by attaching it with the help of staples to the underlayment. Then nail them down at the edges of the room by using strips. Then the whole carpet is unrolled over the floor of your place and stretched perfectly. Now the carpet floors are attached to the tack strips by hooking them.
Hardwood Flooring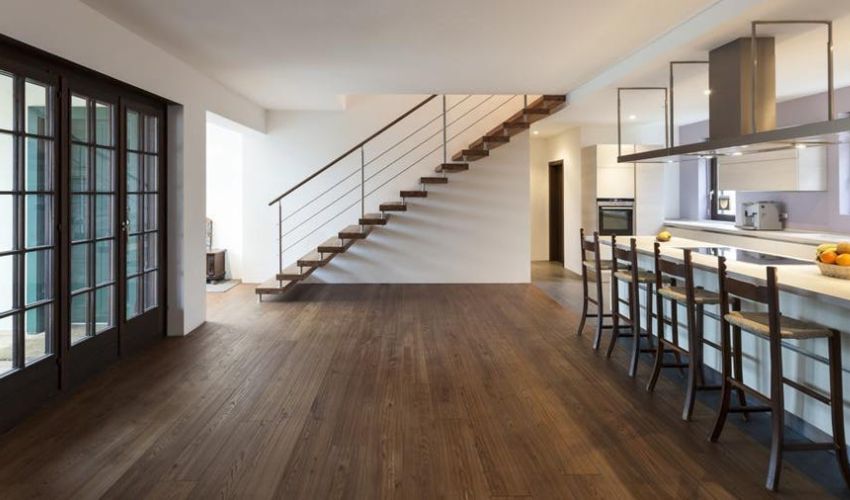 It is more difficult to install hardwood floors as compared to carpet flooring. Starting from the longest wall, each individual board has to be placed by laying it. Each board is joined together using a tongue and groove combining system, which is found on the majority of the boards on the market.
So, after joining them together, these boards are then nailed together. If you are using unsanded boards, then they will be sanded and polished after their installation. Many coats of polyurethane varnish are then applied to these boards. If you want to save time, you may also get pre-finished boards. The hardwood floors are mostly installed by highly trained professionals.
Which One Is The Best For Installation?
As a matter of fact, you might know that DIY installation for both carpets and hardwood floors is not preferred because both of them require specific tools for their installation. But you must know that the installation cost of hardwood floors is higher than carpet floors.
6. Budget
Carpets
When compared with the hardwood floors, an apparent difference in cost is visible. Carpet flooring is less expensive than hardwood floors of different varieties. And undoubtedly, you do not have to replace your carpet every year.
Perfectly done carpeting is available at a cost of about $1 per square foot or even less. This cost totally depends upon your choice of which type of material you are choosing. For high-end carpets, i.e., wool carpets, this cost can increase by up to $20 per square foot.
Hardwood Flooring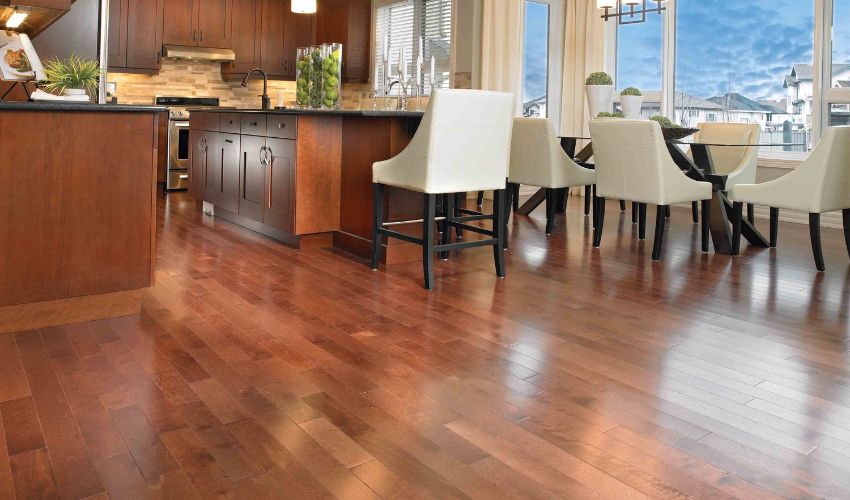 For solid wood flooring, the cost starts at $4 per square foot and goes up from this value. On average, solid hardwood flooring of the simplest type costs $5 with proper installation as well. This clearly shows that hardwood floors are just as expensive as the carpet flooring options available in the market.
You May Need To Know: Best Cheap Alternatives to Hardwood Flooring
Which One Is The Best For Your Budget?
Carpet floors are less expensive than solid hardwood flooring. But keep one thing in mind: you have to change your carpet every decade, while hardwood can last even longer.
7. Life Span
Carpets
In general, carpet floors show up with a life span of about 10 years or less. Because they are manufactured from fibers that lose their texture and integrity with passaging time. Like hardwood floors, you can not even refinish your carpet floor fibers. Carpets can easily last for a decade if they are maintained properly and installed precisely as well.
Hardwood Flooring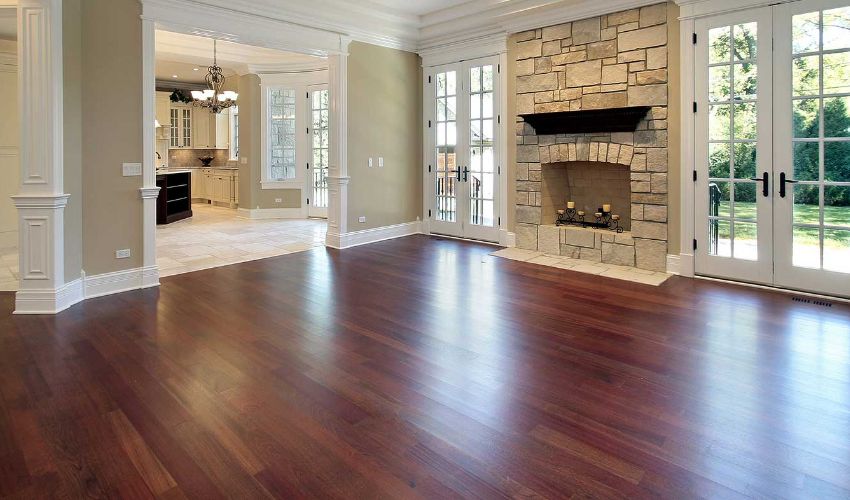 It is really common for almost all types of hardwood floors to last for up to 100 years. You might also see plenty of examples as well, where the floors last for two or more successive generations of a homeowner.
The main reason for their long life is that they are made of solid materials and have a sturdy build-up quality. Another reason for their long life is that these hardwood floors can be refinished by sanding and polished repeatedly to keep their looks as good as new.
Which One Has Got a Longer Life Span?
The expectancy of life for solid hardwood floors is much greater as compared to carpet floor covering solutions. Because of its extra-long life span, hardwood flooring proves to be cheaper as compared to any other floor covering.
8. Sizing Approach
Carpets
Typically, carpets come as rolls and the required piece is then cut from that roll conveniently. The size of each carpet roll ranges from 12 feet to 15 feet. From these humongous-sized rolls, customers can get a piece just according to their needs and requirements. Carpets of different sizes can be obtained on demand and can be made custom as well.
Hardwood Flooring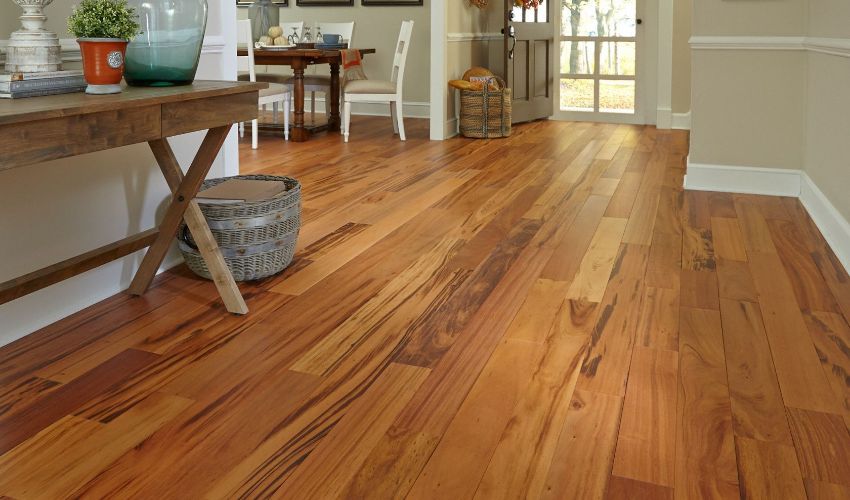 Hardwood floors are typically marketed as boards. These boards have a length of about 48 inches, and the width of these boards starts at 1.5 inches and ends typically at 4 inches. These measurements are considered under world-class standards.
The thickness of each board is about 0.75 inches. But if you want wider-sized planks, then you can go for engineered hardwood flooring. The width of each engineered hardwood floor plank is about 7 inches.
Which One Is The Best For Sizing Approach?
As both these floors are present in a wide range of sizes and standard measurements, so we consider it a complete tie in the battle of carpet vs. hardwood floors. As a result, you can easily find one that meets your needs and requirements.
9. Resale Value
Carpets
Since carpet flooring is considered a cheap and inexpensive type of floor covering, it does not add much to the value of your property. This is a short-lived floor covering material, but it might be considered an improvement if you want to give a pompous look to your old and shabby type of floors.
Hardwood Flooring
As a designer choice for your place or property, hardwood floors are considered more appealing than carpet floors. These floors give a more luxurious and magnificent look to your entire space and can add to the beauty of your property instantly. By using hardwood floors, you can increase the resale value of your property in a true sense.
Because these floors are crafted from 100% natural materials, they make your surroundings more fascinating. The entire scenario after the installation of hardwood floors will become spell-creating. Depending on the type of solid hardwood you choose, these floors will add a touch of class to your home.
Which One Is The Best For Resale Value?
Investors and real estate dealers like hardwood floors more than compared to carpet flooring. It has now become the most popular choice among all modern homeowners.
10. Sound And Comfort
Carpets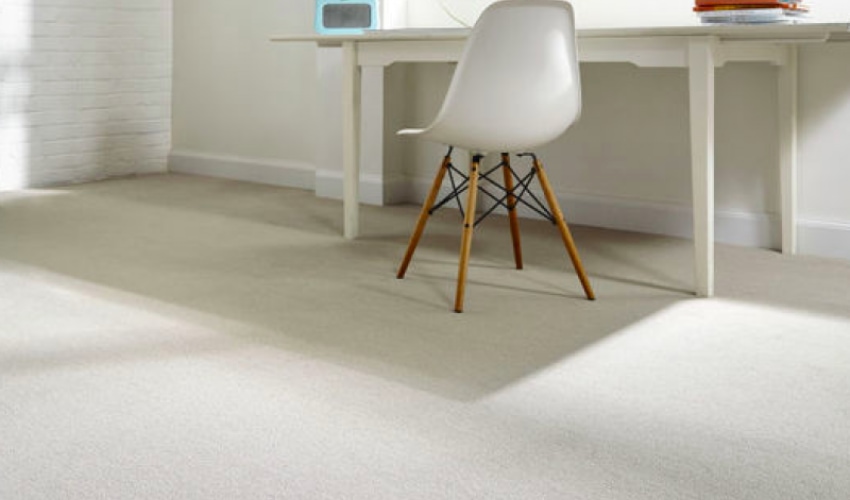 Comfort is perhaps the major advantage that carpets have got over hardwood floors. Even beneath the bare feet, the carpet feels very plush and warm as well. Specifically, this flooring type is more considerably installed in the children's rooms, bedrooms, and some living room areas as well.
By simply installing carpet floors, you can amazingly promote comfort and a soothing environment in different places. With a soft and warm surface, carpets have some sound-absorbing properties.
These carpet floors can easily absorb all the click and clack sounds that are produced by shoes and keep the whole environment completely calm/serene.
Hardwood Flooring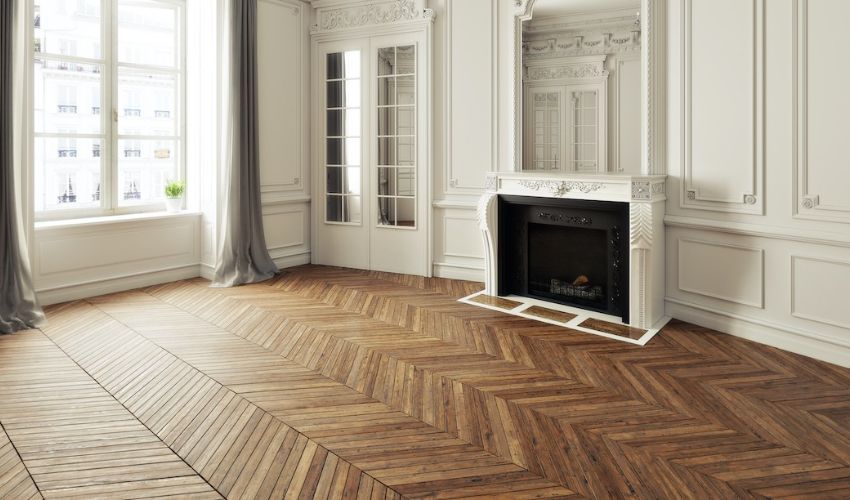 Most people have a major complaint about these hardwood floors being too loud and noisy. When these floors are installed on the upper portions, every single footstep will be perfectly audible to the residents of the lower portion. If you are seeking comfort, then these floors are not a good choice at all.
However, because some hardwood varieties are soft and produce little noise, some can reduce the level of noise produced by these floors. If you want to buy hardwood floors that don't make a lot of noise, do some research first.
Which One Is The Best For Sound And Comfort?
Among both these competitors, carpet floors will stand first in this round because of their soft and plush manufacturing approach. The fibers of carpet floor make them good at sound absorption. In turn, these carpets make your environment really comfortable and mind-soothing as well.
Verdict!
By analyzing the above standards for both these hardwood floors and carpet flooring, you can now easily understand the chemistry of these flooring solutions. We hope that you have understood this completely and you must have concluded that hardwood floors are much better in all terms as compared to carpet floors.
But keep one thing clear in your mind: whatever type of flooring it is, always choose one that fits your requirements and can fulfill all your needs as well. So make your decision wisely, as now you have got complete information about these two floors as well. We believe that now you have got the answer to your question that states, "Why choose hardwood floors vs carpet?"