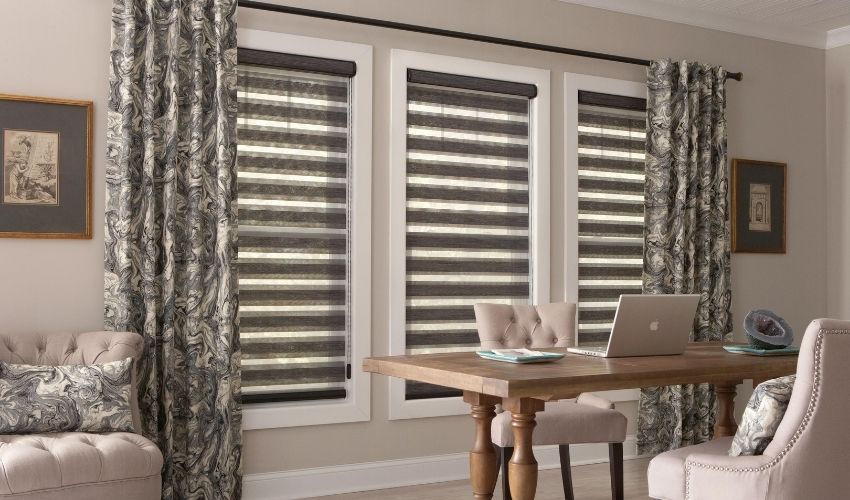 Many amazing window treatments are introduced day by day that can help you for different purposes. Choosing a window treatment for your room isn't always easy. There are different window covering options like blinds, shades, shutters, and curtains available in the market.
Sometimes people get confused about blinds or shutters, shutters, or curtains; which would be the best treatment for covering the windows. That's why we brought this article to help you. We will compare each type with another to get complete information about them, including their pros and cons.
There are some important factors that you should keep in mind while selecting a window treatment. The first one is price, which means which one you can easily afford that wouldn't cause an impact on your budget.
Then comes the style of your room's interior because each window treatment gives a unique look to a room as compared to the other ones. If you are also facing a problem in choosing between window shutters VS curtains VS blinds?
We will help you in deciding which would be the best option for you by comparing all the types with their pros.
Window Shutters VS Curtains VS Blinds | Let's Start The Battle
Each window treatment is selected for the two main purposes:
The first one is to get privacy when you need it.
The second one is to block out the light coming into the room for getting restful sleep.
If a window treatment cannot provide these two functions, then it would be a waste of time for getting and installing a window treatment.
Today we will give you all the information about curtains, blinds, and shutters with their advantages. Then you can easily decide the best one between window shutters VS curtains VS blinds. Let's look at Shutters, Curtains, and Blinds one by one.
1. Curtains For Windows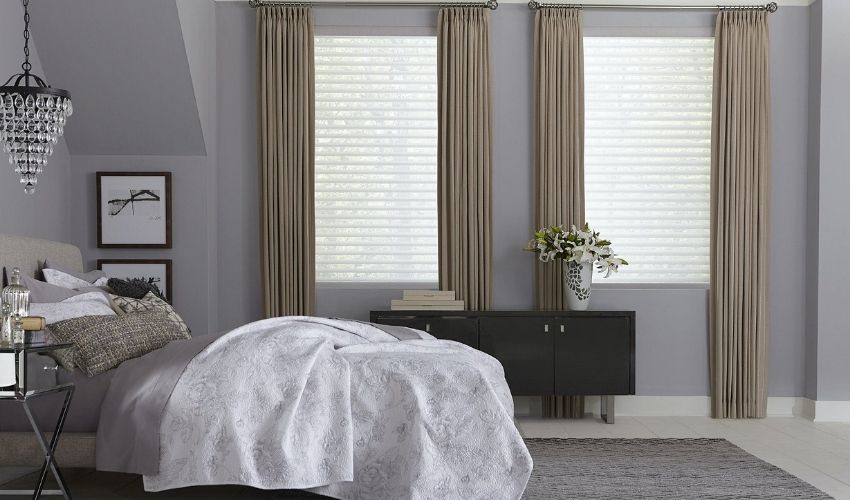 The window curtains comprise fabric. Curtains can be available in various amazing designs, patterns, sizes, colors, fabric types, etc.
It is easy to choose the curtains that can match the style of your home, the color of your room's walls, the design pattern you want to get, and much more.
You can hang curtains with the help of a rod no matter if the rod is plain or decorative, you can choose it easily as per your requirements. You can hang the curtains by using different amazing methods for creating a unique style that helps in the décor of your home's interior.
You can also install the curtains by using rings, grommets, or making a loop at the top of the curtain's fabric from which the curtain rod goes through it. This window treatment is best for the area where you don't need to block a lot of external light.
But if you get thick curtains, then you can easily block the maximum light. The lined curtains are not thick, but they would be best for completely blocking the sunlight and street lamps. You can also get blackout curtains for this purpose.
There are different pros of using the curtains as a window treatment:
Pros
Curtains can be operated by using a simple mechanism causing no damage or injury to the kids and your pets that are trying to play with them.
They come in unlimited designs and varieties which you can easily match with your room's décor
You can get curtains at a wide range of prices according to your budget.
Curtains are also beneficial for holding the heat to your room in winter.
2. Blinds For Windows
Window Blinds are essential for getting both privacy and blocking out light functionality. You can easily open or close the blinds by using a special mechanism to raise or lower the blinds easily.
They are designed by using many slats. The slats are not only raised or lowered but they can be tilted to open and close. You can allow the maximum light to come into your room by tilting slats open and completely blocking the light by tilting slats closed.
Blinds provide the best functionality of blocking the light coming from outside the room. But these types of window treatments come in a few limited designs and colors. That's why mostly the homeowners also install the curtains with the blinds to create an amazing décor of your home's interior. Blinds are best for getting a lot of control for covering your windows.
Blinds didn't help in insulating your home, but you can install them on a window of any size. Blinds can be available in both vertical and horizontal order. You can use blinds on windows and on the sliding doors.
Pros
Blinds can be less expensive as compared to other window treatment ideas.
They provide the best control over allowing or blocking the external light coming into the room.
You can easily clean them by using a dust rag to wipe them and you don't need to vacuum them or take them down for washing as compared to other window treatments.
Blinds can easily resist moisture and don't get damaged. So, you can use them in moisturized and humid places, like the kitchen and bathroom.
3. Shutters For Windows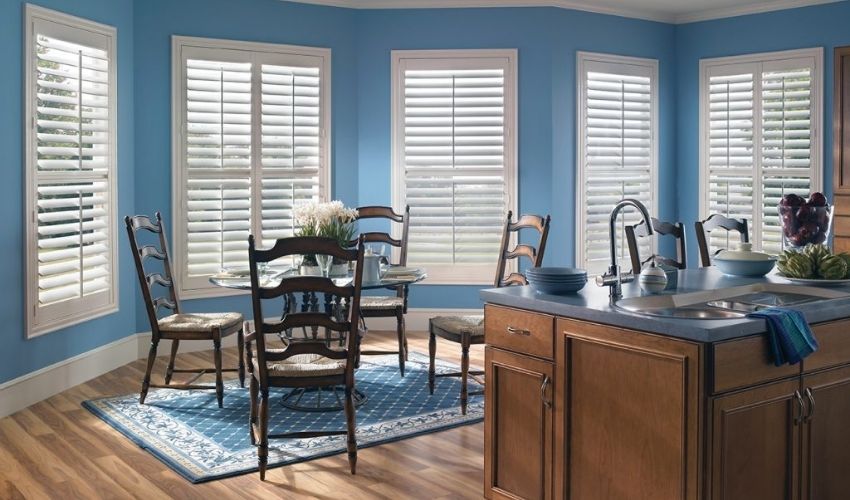 Shutters are also one of the well-known window treatments you can choose to install in your home. They can enhance the beauty and appearance of a room and help in the décor of your home's interior.
They also help you protect the things inside your home from the dangerous sun rays. They also help you save the carpet, paintings, and furniture from fading out their colors. Shutters can be designed by using various materials, but their design is almost the same.
The slats of the shutter can be made from aluminum, wood or faux wood, plastic, etc. Most of the shutters are painted white because the white color can reflect heat and help to keep the room cool.
Shutters are installed mainly to protect the home from sun heat because they are the best way to keep your home cool. They have the best ability to reduce the energy-consuming in our homes.
This window treatment is most expensive as compared to the other ones because shutters are customized on the customer's demand to fit on a particular window. You can also cover bay windows by getting the bay window shutters and curtains.
This window treatment can be adopted when a homeowner wants to get a unique window treatment or to get full control over blocking the external light coming from outside. If you want to know about the cost of Shutters Vs Blinds, then keep in mind that the shutters are more expensive than blinds.
You can also install roller shutters on the outside of your windows to protect your home from UV rays, temperature, and noise. Shutters also have some pros and cons that are listed below.
Pros
Shutters can provide you with a great security wall against the intruders trying to enter the house from the windows.
They are highly durable and can last for years without being damaged.
Shutters can be cleaned easily by wiping down the dust by using a dust rag.
Our Verdict
If you want to get the best functionality window treatment like:
Blocking 100% light
Protect your home from UV rays.
Save your home from heating which keeps the temperature moderate.
Reduce energy consumption.
Protect the room's interior from fading out due to sun rays.
Then the shutters would be the best choice for you to choose as a window treatment. If you can afford them, then definitely install them for getting amazing functions and full control over your windows. You can use shutters for small windows and for any size of a window.
Conclusion
This is all about each type of window treatment. We explained everything about Window Shutters vs. curtains vs. blinds. Now you can easily decide to choose the best one as per your needs and requirements. If you have nothing or have any queries regarding this, you can ask by posting a comment.
Read More.