When it comes to soundproofing your flooring, you have a few different alternatives. Depending on your needs, you may want to consider carpet, Mass Loaded Vinyl (MLV), or soundproof floor mats.
A carpet is a great option for soundproofing, as it can help to absorb and deflect the noise. There are a few things to keep in mind when choosing a carpet for soundproofings, such as the type of fiber, the density of the pile, and the thickness of the carpet padding.
MLV is a thick, solid material that is frequently used in building projects to block out noise. Additionally, it is good at absorbing and reflecting sounds.
Another choice to take into account is soundproof floor mats. These mats are intended to minimize noise levels and are often composed of rubber or foam.
Look At The Best Soundproof Carpets And Flooring Materials
You've arrived at the correct spot if you're seeking the best materials for soundproofing flooring. In this article, we will provide you with a list of the best soundproof carpets and flooring materials that you can use in your home or office. In order to assist you in selecting the best potential solution for your needs, we will also give you a brief buyer's guide.
Keep reading if you're interested in learning more about the finest materials for soundproofing your flooring.
1. Mohawk Silent Strand Ultimate Carpet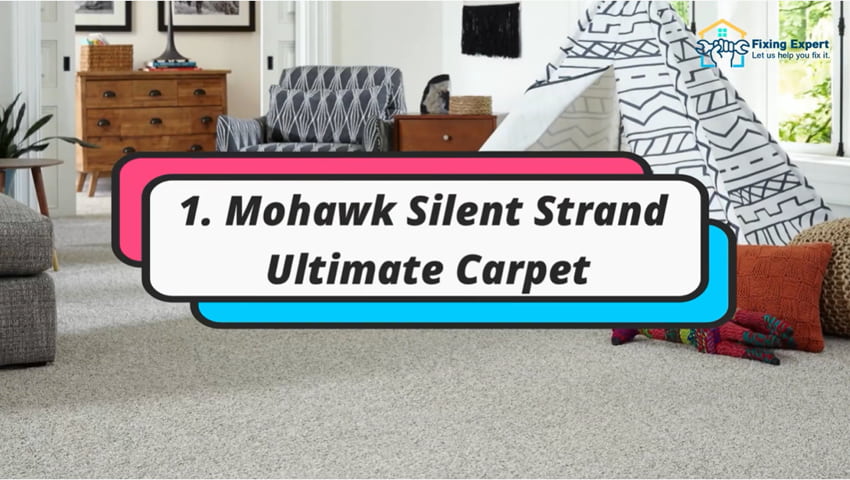 The Mohawk SilentStrand Ultimate Carpet is one of the most popular carpets on the market. This carpet is created entirely of recycled materials and is intended to last for many years. The Mohawk SilentStrand Ultimate Carpet is also soundproof as well as stain-resistant and easy to clean, making it a great choice for busy families or anyone who wants a low-maintenance carpet.
2. Sound Deadening Floor Insulation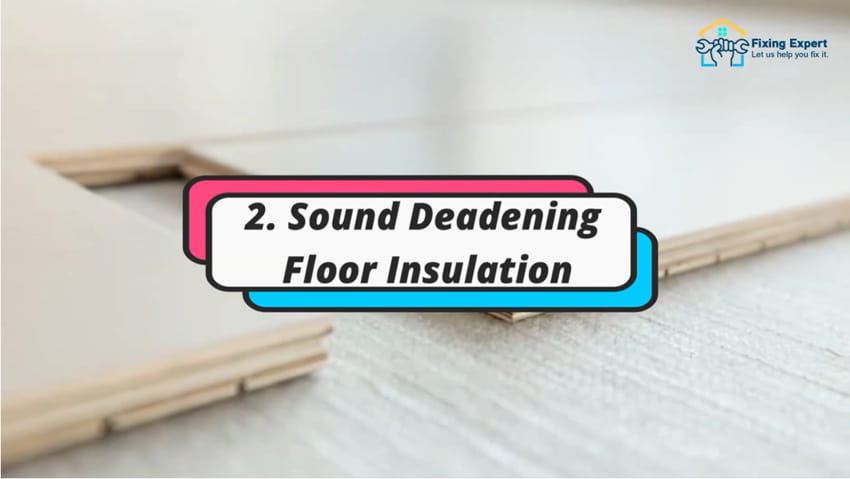 Sound-deadening floor insulation is a unique soundproofing flooring system that combines the durability of tile with the beauty of hardwood. The result is a floor that is both beautiful and long-lasting.
This flooring is made up of two layers. The bottom layer is a durable tile that is available in a variety of colors and styles. The top layer is a thin layer of hardwood that is available in a variety of colors, and grain patterns and the most important thing it's absorbs sound.
The hardwood layer is glued to the tile layer, and the two layers are then bonded together with a special adhesive. This forges a solid connection that will hold together even in the face of tremendous traffic and make your floor acoustic. Sound-deadening floor insulation is perfect for high-traffic areas, such as entryways, kitchens, and bathrooms.
3. Sound Absorber Mats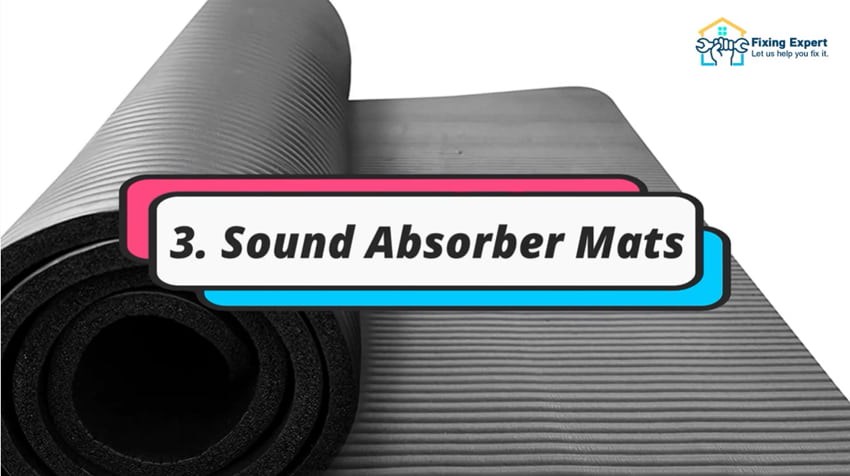 Soundproofing is an important consideration in many environments, from industrial settings to recording studios to home theatres. There are a variety of ways to soundproof a space, and one popular method is to use sound absorber mats.
Sound absorber mats are made of special materials that absorb sound waves and prevent them from bouncing around the room. This makes a place more comfortable to be in by lowering the total noise level. It's critical to select the best sound absorber mat for your needs from the variety of options available on the market.
Sound absorber mats can be the ideal option if you're seeking a strategy to quiet your surroundings.
4. Soundproofing Underlayment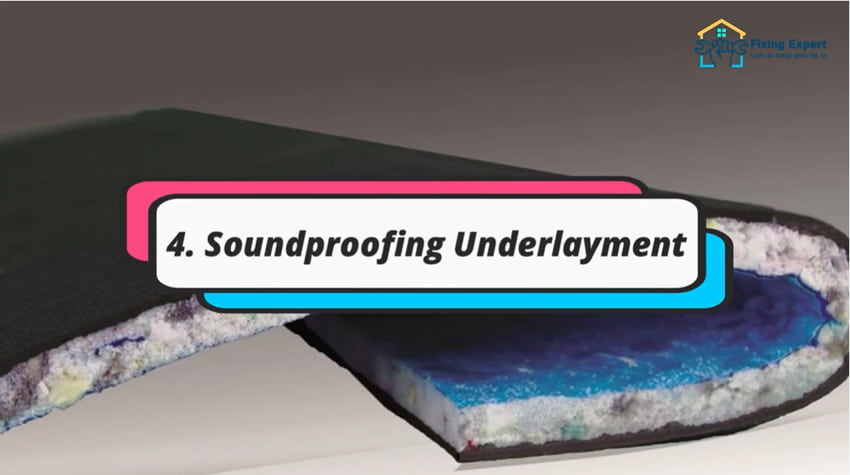 Underlayment is a layer of material that is installed under polymer composite flooring to provide acoustical and thermal insulation. It is also used to level out uneven floors and to provide a moisture barrier. There are several underlayment choices on the market, each with a unique set of advantages.
One type of underlayment that is gaining popularity is soundproofing underlayment. This type of underlayment is designed to reduce impact noise and floor noise transmission. If you want to lower the noise level in your house or workplace, this is a fantastic solution.
5. Acoustic Floor Tiles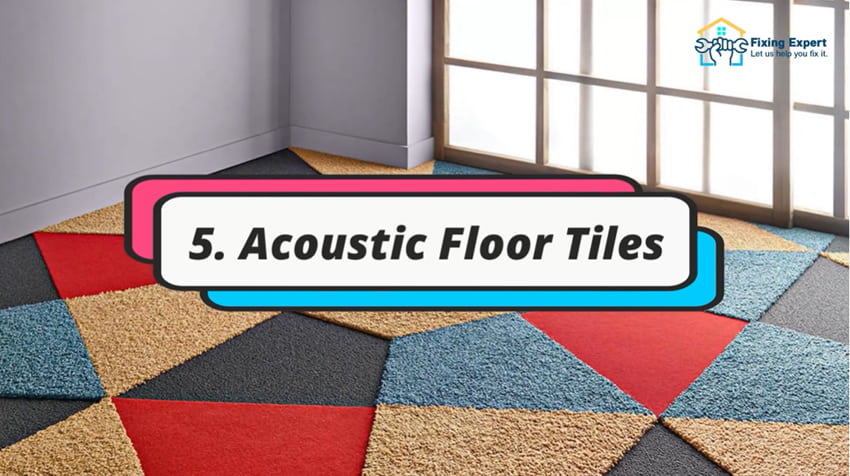 Acoustic floor tiles are a type of flooring that is designed to reduce noise. They are often constructed with a sound-absorbing substance, such as rubber or cork. Acoustic floor tiles are often used in office spaces and other places where people need to be able to hear each other clearly.
Acoustic floor tiles exist in a wide range of shapes and varieties, as well as many distinct sorts. If you are interested in reducing noise in your home or office, then acoustic floor tiles may be a good option for you.
To Sum Up!
One of the finest areas to start when trying to quiet down your home is the flooring.
Carpet and other soft flooring materials are great at absorbing sound, making them ideal for lively households or rooms that tend to be noisy. In this article, we'll share five of the best soundproof carpets and flooring materials to help you create a peaceful haven in your home.
You could wish to soundproof your flooring for a variety of reasons. Whether you live in an apartment and want to reduce noise from your downstairs neighbor, or you work from home and need to reduce noise from foot traffic, soundproofing can be a great way to improve the quality of your life.
But what is the best way to soundproof your floors? Many homeowners opt for soundproofing underlayment or other best soundproof carpets and flooring materials, which is a thin layer of material that is installed between your floor and your subfloor. Soundproofing carpets and flooring materials can help to reduce noise by absorbing sound vibrations and preventing them from traveling through your floor.