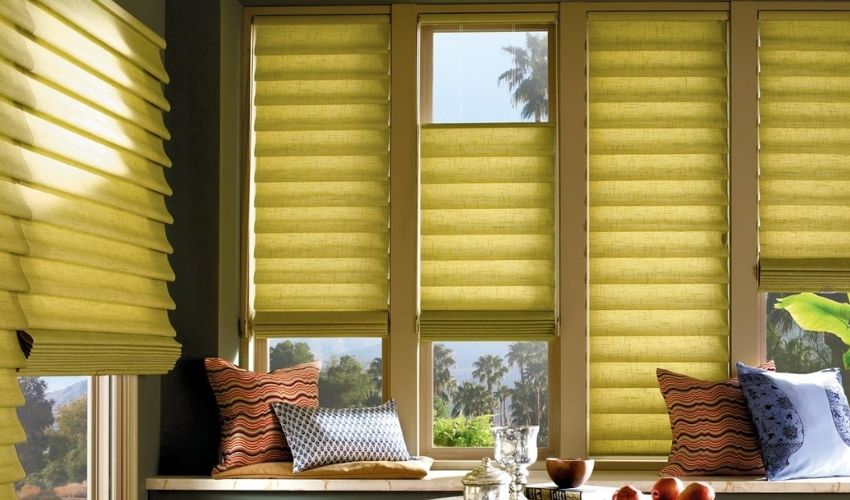 Blinds are the type of window treatments that cover your room's windows with movable slats. The slats can be horizontally or vertically operated.
Different types of blinds and shades are used for getting privacy and controlling the external light coming into the room to give you a restful sleep. Blinds can also help you control your home's temperature easily.
Like you can close the blinds in summer to block the sunlight for keeping your home cool. But you can open blinds in winter to let the sunlight come into your room and raise the temperature of your room.
In today's article, we will discuss Different Types Of Blinds and Materials For Window Blinds you can get and install into your home as per your requirements.
20 Different Types Of Window Blinds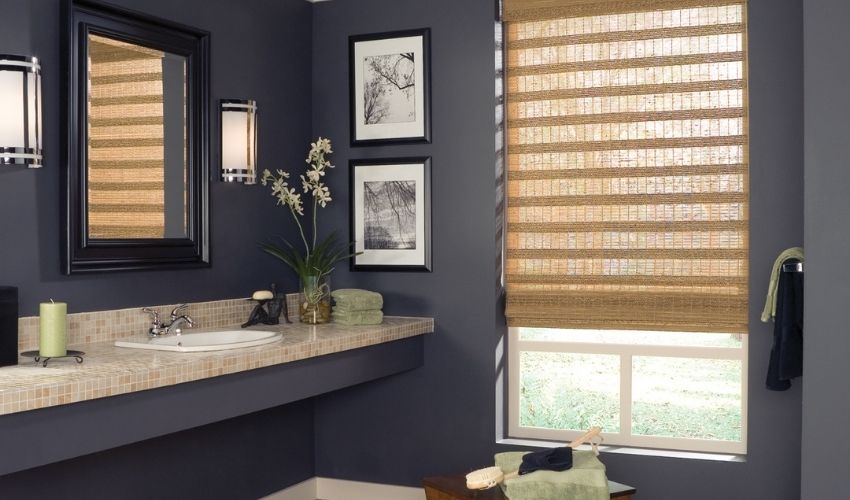 If you also have a question in your mind, what are the different types of blinds? Then the answer is: there are so many types of blinds for covering windows and each has a different specification than other ones. Blinds also come in different styles and designs that you can choose according to your needs. Let's look at types of blinds for windows one by one:
1. Venetian Blinds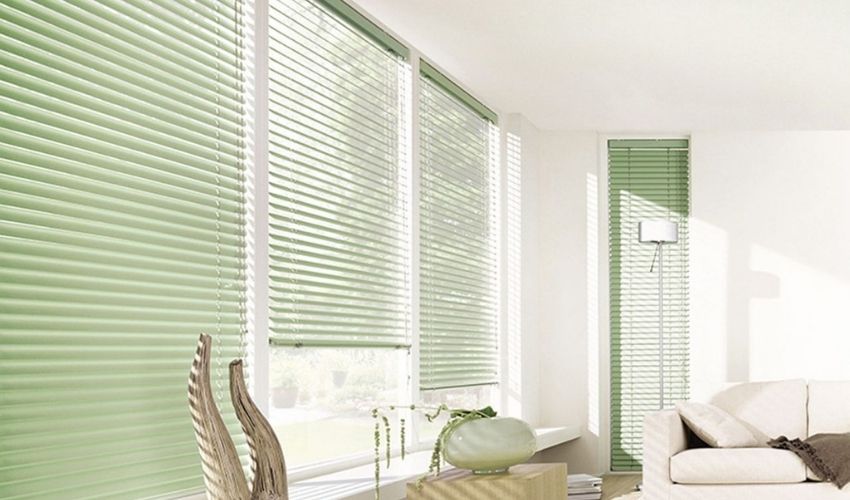 Venetian blinds are one of the popular types of window blinds that are mostly used as a window treatment. The slats on Venetian blinds are connected horizontally. You can open and close these blinds by using a strip.
You can open and close the Venetian blinds by lowering and raising the slats. The slats of Venetian blinds are 2-inches wide.
2. Horizontal Blinds
As the name shows they are the blinds that have slats in horizontal order. Horizontal blinds are installed in a position that is parallel to your room's window sill. You can open and close them by using a cord to raise the slats up or down.
3. Vertical Blinds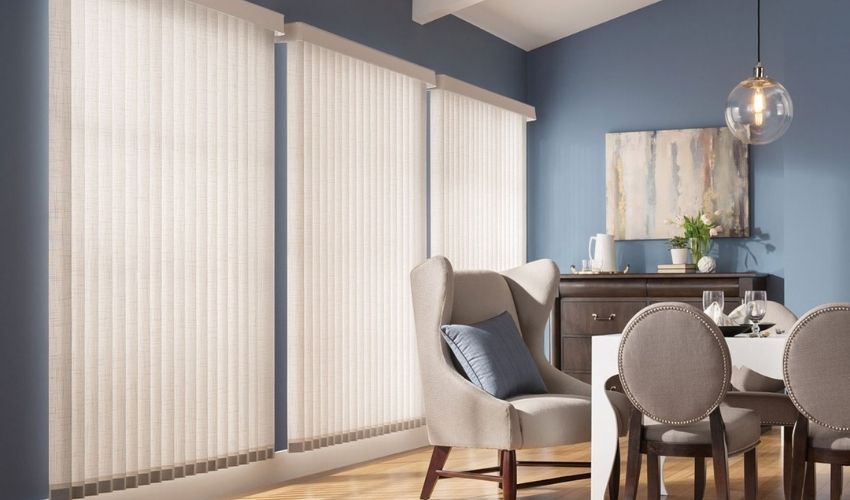 The vertical blinds are designed by using vertical slats that comprise plastic, wood, or stiffened fabric. You can move the slats on a horizontal track that you can find on the top of the blinds or in the middle.
These blinds must be mounted at the top of your room's windows. Some Vertical blinds can be connected by string, fabric, or tap from the top and bottom while the other ones can help you swing the slats from its mount.
Vertical blinds are mostly used for large size windows and sliding glass doors. When you open the vertical blinds, they will store themself at the side of the window.
4. Roller Blinds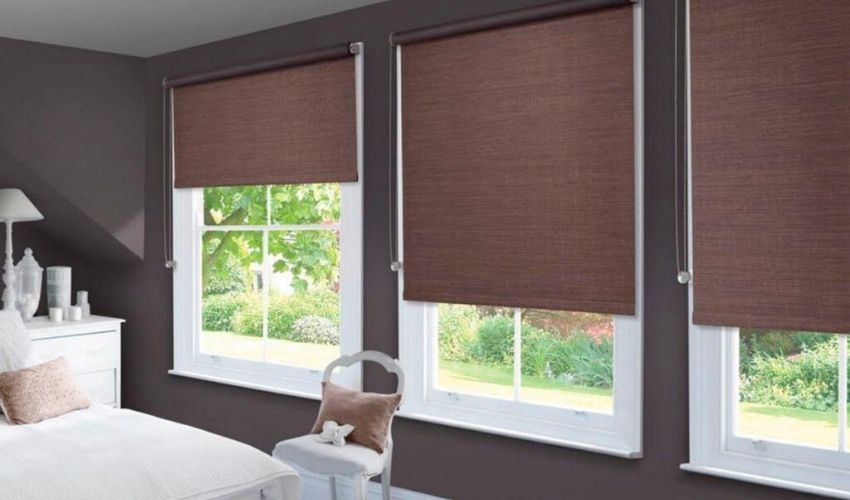 The roller blinds are designed by using fabric and you can install them either inside or outside of your window. The fabric of roller blinds is wrapped around a casing that you can easily install into the top of your window frame.
You can operate the roller blinds by using a cord that is attached at the bottom or on the side of the blinds. These blinds can be well suited to various types of windows. Even if you have the bay window, you can easily install roller blinds by positioning them individually at each frame.
5. Mini Blinds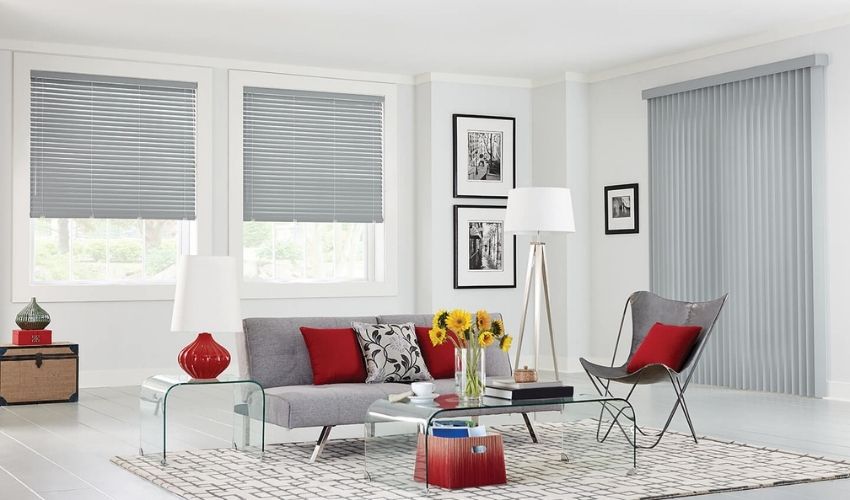 Mini blinds are the type of horizontal blinds. They are like Venetian blinds and can block the sunlight more efficiently. The width of mini blinds is smaller than the Venetian blinds. They can be used for small-sized windows.
6. Micro Blinds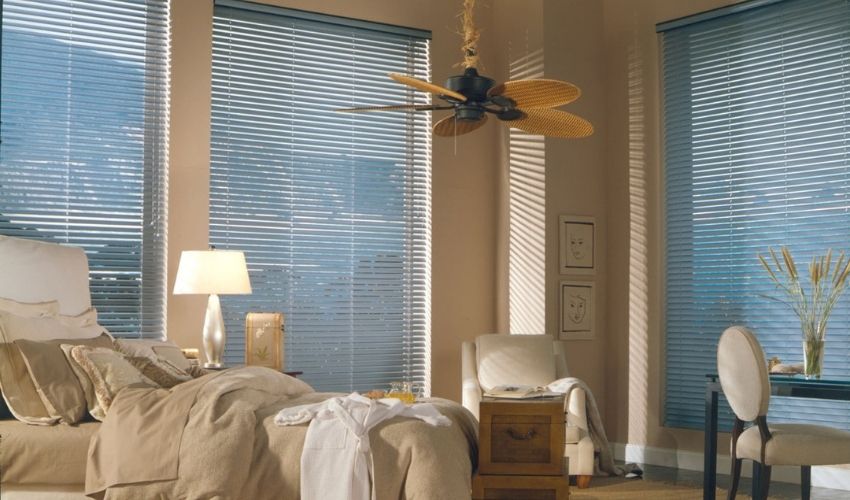 Micro blinds are best known for providing the best feature of blocking the light and giving privacy. You can install these blinds in your home where much privacy is needed, like bedrooms, dressing rooms or bathrooms, etc.
7. Roman Blinds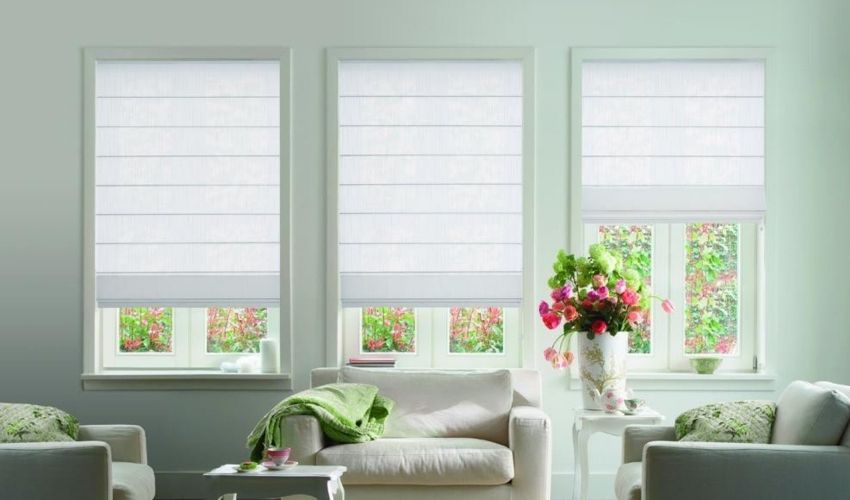 Normally the blinds comprise slats but roman blinds don't use the slats. They are designed just like window shades comprising a long, unbroken strip of fabric. When you open and close the roman blinds, they show a resemblance to the Venetian blinds.
The string of roman blinds is perfectly sewn into its fabric, and when you pull the cord, these strings fold the fabric upward to the window frame. Roman blinds would be the best choice ever for covering the small windows.
8. Duo Vision Blinds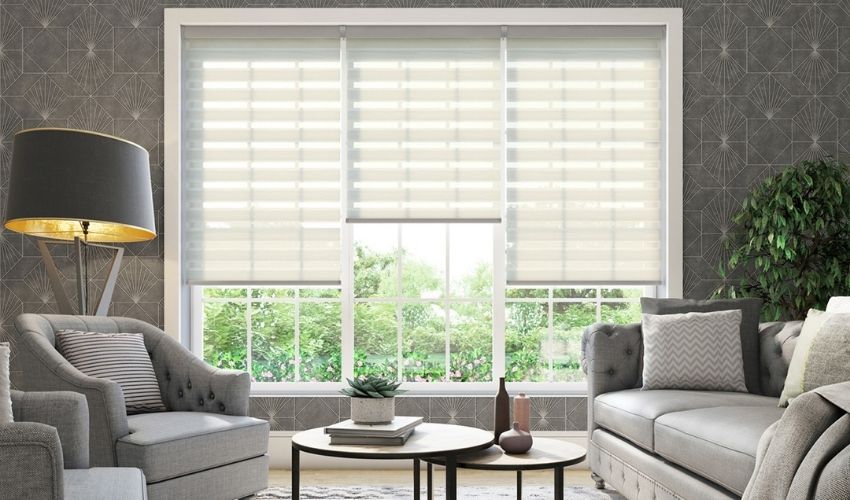 Duo vision is the latest innovation of roller blinds that includes all the amazing features. They are mounted at the top of the window with the help of a roller cassette. Duo vision blinds are operated by using a cord attached to them.
These blinds are designed with a mixture of translucent and opaque striped fabric. But they are controlled similarly to the traditional roller blinds. You can control the flow of light coming into your room easily.
You can blackout the light by covering the window with both the fabric and can allow the light to come into the room by covering the window with one fabric and leaving the other one open.
9. Panel Blinds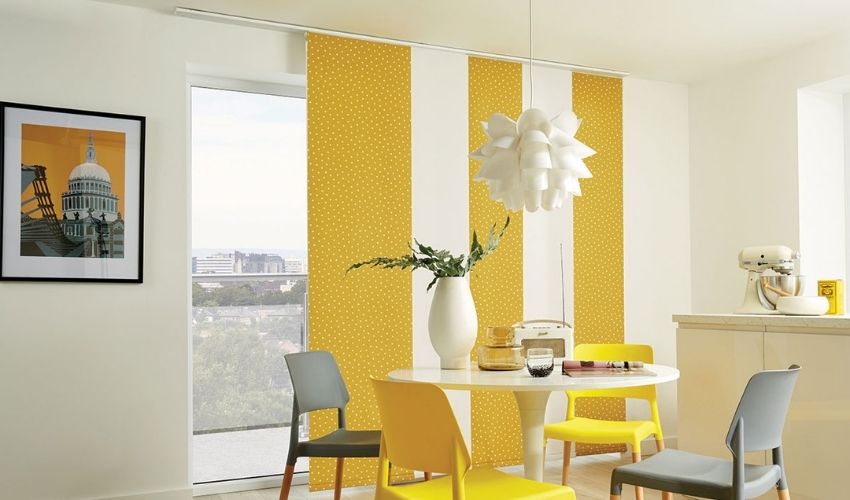 Panel blinds are the type of vertical blinds. They are attached to the runners at the top of the windows for installation. There are large sheets of fabric used while designing the panel blinds.
You can move the panel blinds along with the runners to get privacy and block out the light. You can easily push them aside if you want to enter or exit from the room. These blinds are mostly used for covering large windows and patio doors.
10. Silhouette Blinds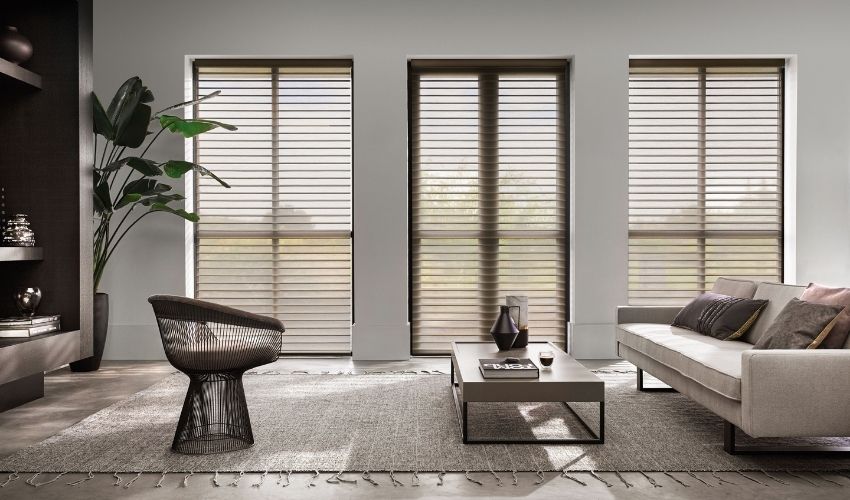 Silhouette blinds are an impressive combination of horizontal blinds and solar shades. You can easily diffuse the external light and provide privacy when you need it. These blinds are operated similarly as you control the Venetian blinds.
There are two strips of fabric that can be used for tilting the slates of the blinds for opening and closing purposes. These blinds are designed with different fabrics including silk fabric that gives a unique and luxurious effect.
The silhouette blinds made with sunscreen fabric can completely block the sunlight coming into your room and keep your home cool during the hot days of summer.
11. Smart Blinds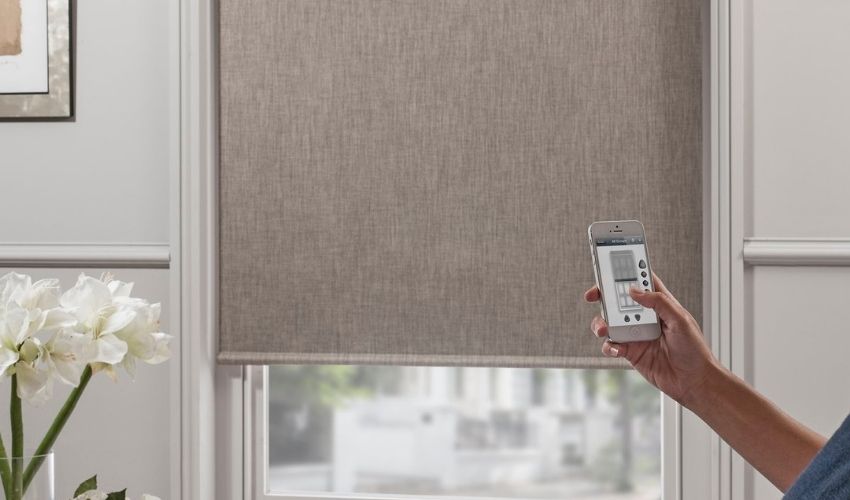 Smart blinds are one of the best types of window blinds. These blinds are based on advanced technology, which means you can control the blinds wirelessly. You can open and close them via remote control or mobile application.
These blinds help you in making your home smart. As smart blinds give unique and amazing features, that's why they are also expensive to buy. You can easily open and close them by pressing a button while laying down on the bed.
12. Velux Blinds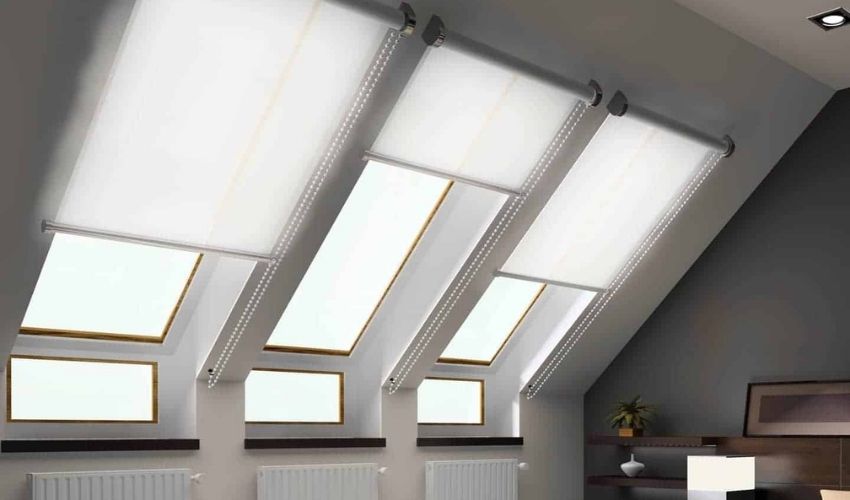 The Velux blinds are designed by using pleated blinds, roller blinds, or Venetian blinds. When these blinds are made from pleated blinds, then they provide a wide variety of fabrics, including blackout fabrics or soft translucent fabrics.
Velux blinds are best to keep your room cool to keep them close during the hot days of summer to block the sunlight. They also help in raising the temperature while keeping them open in winter.
These blinds are best for installing in the kitchen and bathroom. Because they comprise Venetian blinds that are designed with aluminum, which is a heat and humidity resistant material.
13. Vanishing Blinds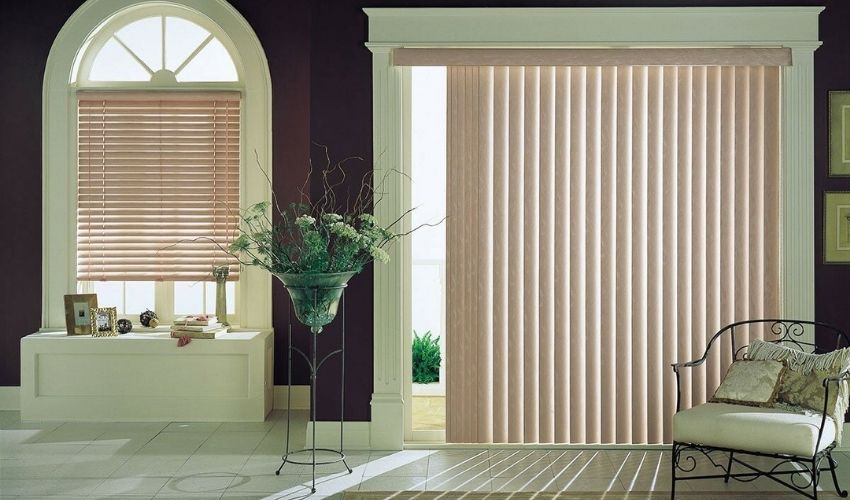 Vanishing blind slats comprise wood, metal, fabric, or plastic. They can be operated by rotating them from one position to another position and allowing the slats to overlap for opening and closing the blinds easily.
14. Motorized Blinds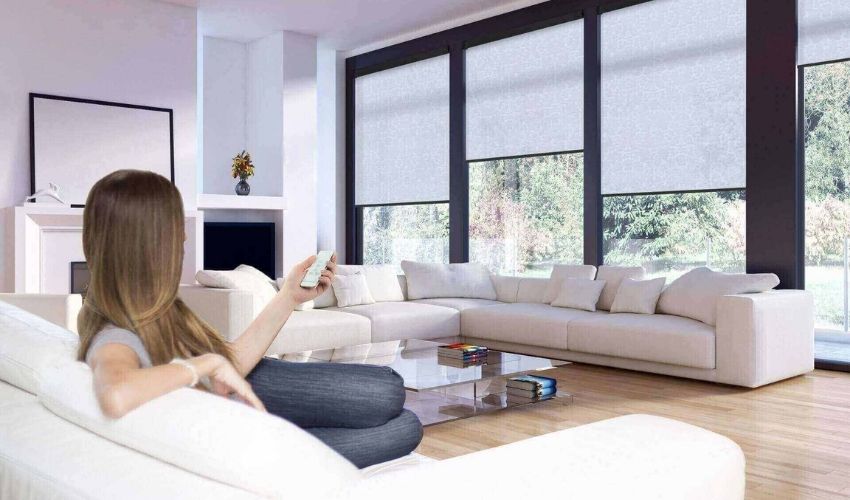 These blinds are operated with an electric motor that can be controlled by using a remote. They are the most convenient window treatment option for you as you can control it by just pressing a button no matter while you are laying down on the bed or walking around in the room.
Motorized blinds contain a small motor that is installed in the mounting hardware with the blinds. You can control this motor via a remote to perform various operations. Like, you can get privacy or block the sunlight by a single press of a button on the remote.
15. Day and Night Blinds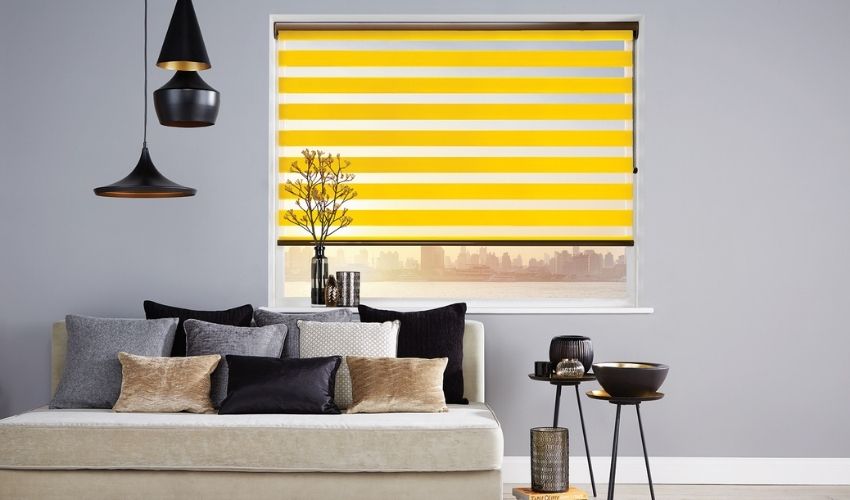 If your room faces loud traffic sounds and other noisy areas, then the day and night blinds are one of the best solutions for you to tackle that situation. These blinds can offer sound insulation, privacy, and light control.
Day and night blinds comprise double fabric, mostly combining the opaque fabric with the adjustable sheer fabric. You can operate it by using the cord given on its side. If you pull the cord, the slats will be closed and give a blackout functionality and you can open when you want to allow the light to enter your room.
16. Blackout Blinds
Blackout blinds are the most popular blinds for getting extreme privacy and blocking out the light for getting a comfortable and restful sleep. They also help you reduce the noise coming into the room.
They also offer great functionality of room insulation because of the thermal lining used in the blinds. You can get these blinds in various amazing styles. They didn't have slats and comprised strong natural and synthetic fabrics.
17. Bifold Door Blinds
These blinds are specially designed for installing on the Bifold doors. They can be installed easily as you have to clip these blinds where you want to adjust them. Bifold food blinds offer extreme privacy and light control, mostly for the glass windows and the sliding glass doors.
18. Wide Blinds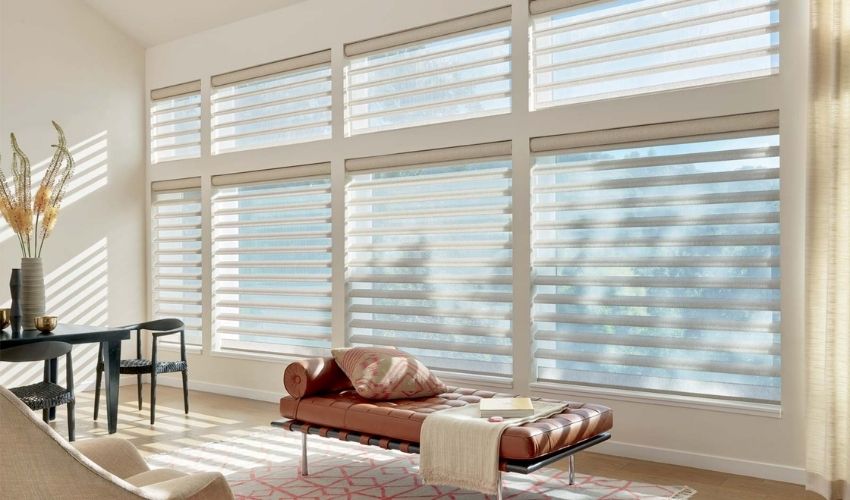 For very large windows, you have to install 2 or 3 blinds to cover them properly. But you can always face the problem if you don't take perfect measurements. It will cause the light to come from the gaps that may disturb you while sleeping.
To tackle such a situation, wide blinds were introduced. The wide blinds are customized as per the customers. Wide blinds are best for getting privacy and blocking light by hanging a single large blind in front of a large window.
19. Conservatory Blinds
Conservatory blinds are specially used for glass ceilings to provide air circulation, shade, and light control. There is a wide range of blinds that you can select and customize into the conservatory blinds.
20. Electric Blinds
Electric blinds are one of the most modern types of blinds used for covering windows. They might be expensive to buy but prove to be cost-effective because of their long-lasting power. You can control the electric blinds by using its motorized buttons.
You can perform various amazing functions while using these buttons, like you can select how large the slat gaps you want to fix for allowing the light to come into your room. You can also set the blinds into a blackout mode.
You can open or close them by pressing a single button. These blinds are run by using lithium batteries that can last up to 5 years.
Materials Used For Window Blinds
Whenever you want to buy different types of blinds and shades for windows, you must have an idea about which material is used in their manufacturing process. Different types of window blinds are mostly designed by using the top 3 type materials that are listed below:
1. Fabric
Fabric is also an inexpensive or cheap choice. The blinds that are designed by fabric didn't have slats inside them and they are designed as a single piece. This type of material is mostly used for getting the blackout linings in the blinds. The most common fabrics used in blinds are cotton, silk, polyester, and wool.
2. Wood
Wood is the most commonly used blind material but is also an expensive choice because of its natural strength and versatility. It is non-prone to bending, is easy to clean, and is just perfect for creating rustic or classic designs.
3. Vinyl
Vinyl is an easy to clean and inexpensive material that can be suitable for any type of home's interior.
DIY Window Blinds Installation Steps
Conclusion
This is all about the 20 different types of window blinds, along with the materials used in the manufacturing of blinds. I hope this article will be helpful to you. If you don't understand something, then you can ask by posting a comment.