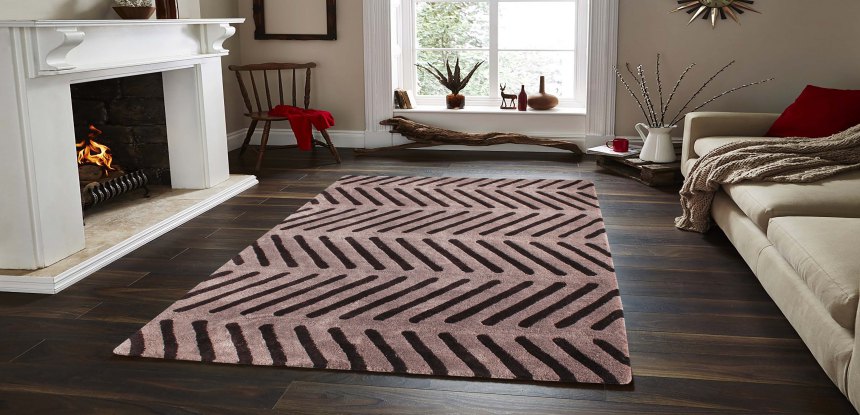 Carpeting Solution, of course, gives your space a new and luxurious look by its beautiful appearance and soft surface. Most often, people like to place area rugs over them for more intensifying looks.
However, some people like to place only rugs rather than the carpet. In both cases, you are going to select cozy floor surface coverings under your feet. Talking about the rugs, you must be looking for the hacks to keep your rugs like new.
Quick Take: 10 Differences Between Rug & Carpet With Pros & Cons!
Because rugs add more beauty to your home décor, so it is necessary to keep them clean. Here, in this article, you will get to know about some most amazing carpet hacks which, obviously, gonna help you to keep your rugs like new so that your area could gain a much more attractive look, thus creating a much welcoming environment for anyone who comes to your home.
Some Simple and Astounding Hacks to Keep Your Rugs Like New
It is not always necessary to avail of professional services to keep your rugs like new. This is, of course, a waste of your money, because you can do this at home on your own, only if you consider some following bewildering hacks. These hacks are quite simple and easy, thus providing you the ease of getting this task done and making your space look adorable.
Learn More: Why Your Carpet Is Buckling & How To Fix It?
1. Removal of Furniture Concavities to Keep Your Rugs Like New
Your beautiful rugs will face the furniture concavities when new furniture products gets placed in the same spot for a long time. This causes the concavities over your rugs and when you move or replace the any piece of your furniture from that place, you will find an unattractive area of your rug(having some indentations), which obviously will start to give a flat tone to your whole place.
In order to keep your rugs like new, and to keep such furniture indentations away, try to move or replace the spot of the pieces of furniture (sofa, table dresser, etc.) after every some days.
Related: How Will You Protect Carpet From Office Chair?
Moreover, if you still find such concavities over your rugs, place an ice cube over that area and let it get melt completely.
Then, start brushing the fiber of the rug with the help of your fingers. Avoid using a scrub brush. This may cause the fiber to get damaged or result in some abrasive results. After that, vacuum that area and here you go with your brand new rug, once again.
2. Do not Let Your Rugs Change their Color
You might be or might not be aware that your area rugs can change their color by the passage of time if you keep them long in the direct sunlight.
To avoid this color-changing effect, which can, of course, make your rugs look dull and trashy, try to roll up your rugs when no one is at home from the places where they face the direct sunlight. This hack will keep your rugs like new, for sure.
Take A Look: Do You Know About The Difference Between Sisal And Jute Rugs?
Color change, obviously, gives a boring tone to your space, so it will be better if your rugs face the sunlight, at their least. It will, no doubt, increase their lifespan, thus giving your place a much adorable look by their brand new and fresh look.
Try to remove the rugs when you are going out. This will help them to hold their beautiful original color for a long time, obviously.
Quick Idea: Expert Tips For Choosing The Carpet Color
3. Rotate Your Rugs to Keep them Like New
There must be some specific areas of your carpet which face the foot traffic more than their other areas. This can cause your rugs to give a boring tone because some of their areas will get quick wear and tear while the other areas will remain quite fresh.
You May Like: How To Avoid Your Carpet Edges From Fraying
Obviously, you don't want so and want to keep your rugs like new, so that they give an even and attractive tone to your area.
For this purpose, it is mandatory to rotate your rugs at an angle of 180 degrees, right after every six months, so that your rug will remain in an even condition.
This hack will give some time to that area(to breathe) which has faced foot traffic for over six months so that it could retrieve its original condition. Therefore, your rugs can survive for over a long time in your space and allow your place to intensify its beauty.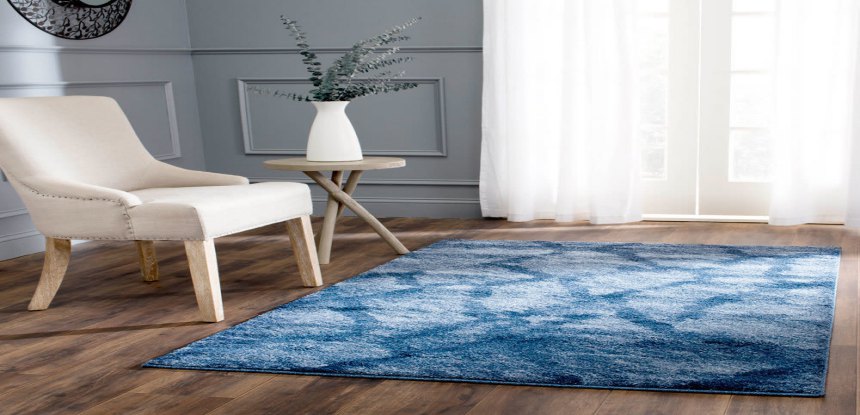 4. Try to Vacuum Regularly to Keep Your Rugs Like New
Basic cleaning or vacuuming is, of course, the part of your daily task. But, if not, then you should include it in your everyday to-do list to keep your rugs like new.
Although, it is not necessary to get them vacuumed two to three times a day. However, vacuuming them on a daily basis will keep them in their genuine condition and increase their lifespan.
If your rugs do not face much foot traffic, then getting them cleaned even once a week is enough. But if you notice any dirt or any other spilled thing over it, get them removed as fast as you can so that they won't lose their beauty and keep glorifying your place by their beautiful appearance.
5. Eliminate the Odor and Stains to Keep Your Rugs Like New
In order to eliminate any type of odor that makes you feel uncomfortable, you can use baking soda. This won't only help to get you rid of the odor but also is the best thing to treat the stubborn stains from the rugs/carpet, thus helping you out to keep your rugs like new. First, let's talk about the elimination of odor.
Learn More: How To Remove Old Stains From Carpet?
For this purpose, you will need to sprinkle the baking soda over your area rug and leave it for some time, so that baking soda absorbs that unpleasant odor from the rug and makes the area worth sitting in. After that, just vacuum the area to remove all the baking soda, and here you go with your brand new rug.
Coming forward to the elimination of stains, baking soda is the best treatment for them. All you need to do is just prepare a paste of baking soda by mixing it in the water. Then, apply that paste over the affected area of your rug and leave it for some time.
Then, get it cleaned with the clean, wet microfiber cloth and get the area vacuumed. In this way, you can get your rugs stain and odor-free, as well.
Which One Is The Best? The Most Commonly Used Types of Carpet Fiber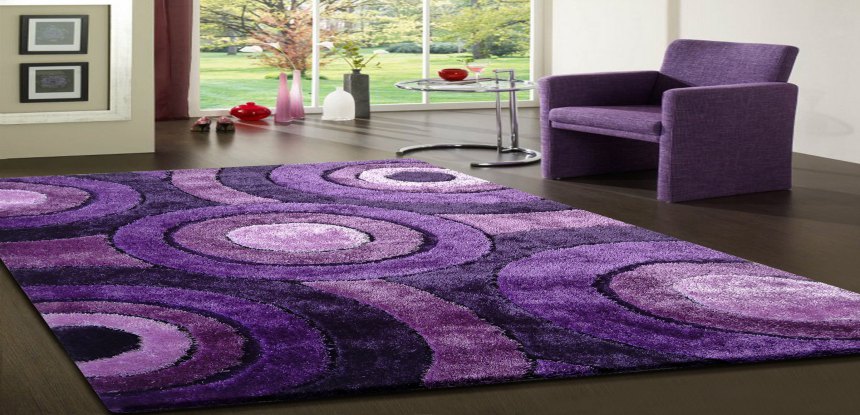 To Sum Up
At the end of this article, I will recommend trying out these astounding hacks to keep your rugs like new and let them allow to amplify the beauty of your home décor. These simple and easy hacks will save a lot of time and money which you obviously will invest again after a very short period of time, when they get damaged if not treated with care, i.e. if you won't apply any hacks and leave them at their own condition.