Artificial grass has become one of the most versatile materials in recent years. It provides a natural aesthetic without cultivating the grass. Artificial lawns have become popular all over the world now.
A patch of artificial grass can change the doorway to your home or business by adding remarkable dynamism to the driveway. Therefore, you can install artificial grass on a driveway under certain conditions.
How Can You Use Artificial Grass On Driveway?

You can install artificial grass on all sides of your outdoor space, including your driveway. If you are going to install artificial grass on your driveway, you have two options. First, minimize the size of the existing driveway and create another lawn. This will give a softer and more natural look to your property.
Second, if you have less space and need more room for cars, you can install artificial grass in those areas that don't receive vehicular traffic. This could be a route that leads to your front entrance or spare parking space. Fake turf can also be split into short pieces and put vertically up and down your driveway, avoiding regions where your wheels will run.
Advantages Of Artificial grass On Driveway
When you use green pasture fake grass in the driveway, you enjoy many benefits, such as a soft look, durability, and little maintenance. The list of benefits is given below.
Comfy under feet
Excellent drainage
Low maintenance
Best for small garden
Long lifespan
Customizable
Comfy Under Feet
Most artificial grass is made from a combination of polyethylene and polypropylene, which makes it both durable and soft. It has been popular artificial grass material among homeowners in recent years because of its softness.
When you are loaded with shopping bags, laptops, and other luggage and are walking down the driveway, your feet feel comfortable and blessed because of the artificial grass in the driveway.
Excellent Drainage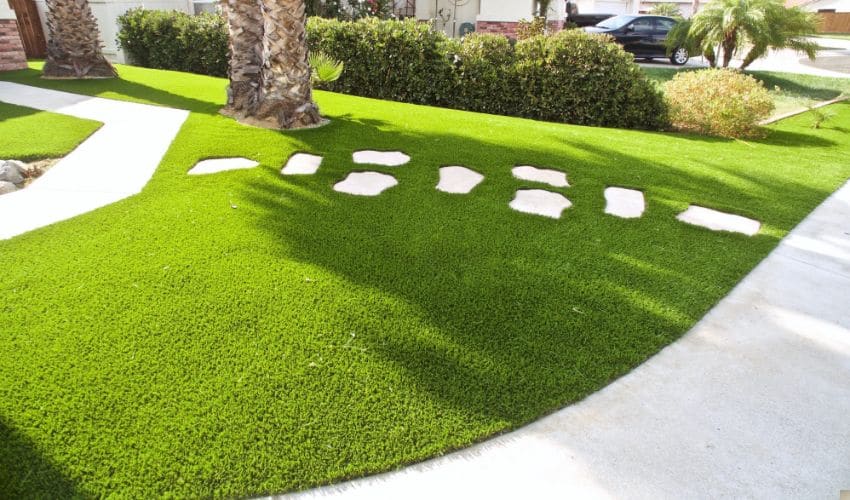 For your driveway, artificial grass provides good drainage. The porous backing of these materials allows water to be diverted off and drained away. This helps to keep your driveway from getting slippery or muddy. Water must be able to soak into the ground below or your synthetic lawn will develop holes.
This not only looks bad, but it also makes the grass unworkable. Bacteria will also accumulate in the water, causing an unpleasant smell. Maintaining the artificial grass driveway in good shape requires proper drainage. Because fake grass is easy to slip on when wet, it can cause a serious injury.
Low Maintenance
The most important benefit of artificial grass is that it needs very little maintenance. This notion is always true, whether you have installed artificial turf on your football field or on your driveway.
If you want to enjoy the aesthetic of natural grass, artificial grass is the best option to create a fascinating space in front of your property. Real grass is tough to keep up with, especially in small areas or locations that are difficult to reach with a trimmer or lawnmower.
Best For Small Garden
If you have limited outdoor space and your driveway takes up most of it, artificial turf can be a terrific way to divide your outdoor area into zones. Artificial turf may be applied in tiny spaces and can be used with your driveway and box plants to help you get the most out of your garden.
Long Lifespan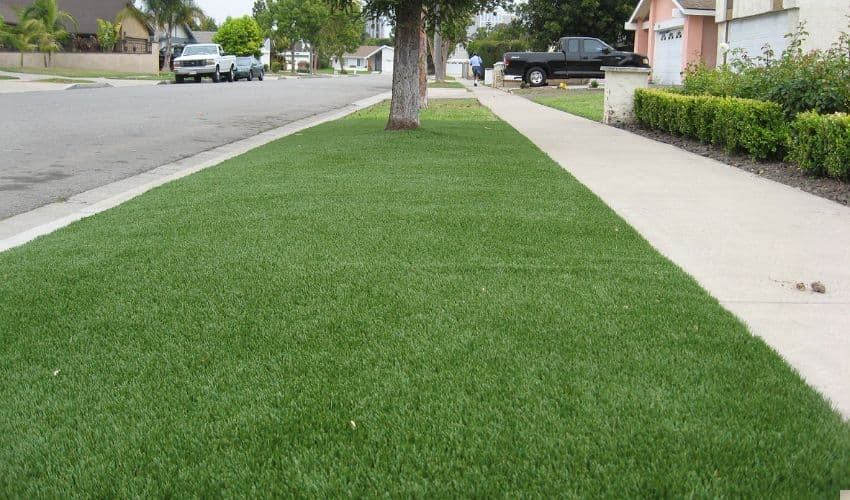 Artificial lawns of high quality last for years. A high-quality artificial turf should last for at least 10 years. A ten-year warranty is included with all of our artificial grass products.
If you look after your fake grass properly, you may expect it to last at least 15 to 20 years. Artificial turf will withstand heavy traffic at the same time.
Customizable
All artificial lawns do not have the same appearance. Today's high-quality turf comes in a range of colors, densities, and pile heights. Your garden design preferences will differ from those of others, so your green space does not need to be like others.
Furthermore, certain colors may work better with your garden's materials than others. Speak with our specialists if you're not sure which sort of artificial grass will be best for your yard.
Our Concerns About Your Driveway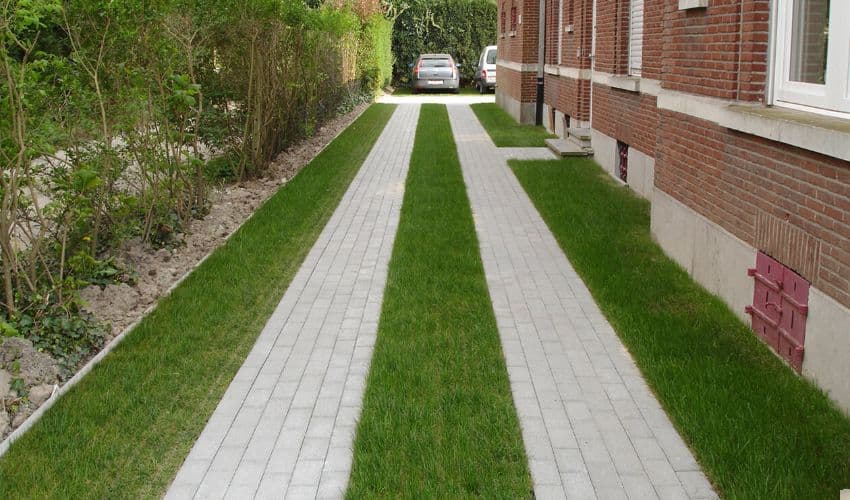 Artificial grass is an aesthetic and practical material that can be installed in the driveway. It is durable, drains very well, and requires little maintenance. Our "Fixing Expert" specializes in creating beautiful outdoor spaces. We encourage families to venture outdoors and create memories together in their gardens.

We believe that outdoor space is an asset to your home; it doesn't matter how much it is small or big. We offer different types of artificial grass options to fulfill your needs.
Take advantage of our professional artificial lawn installation and superior products; speak with one of our skilled and pleasant specialists; or contact us by email.
Conclusion
You have studied artificial grass on driveways, it's time to conclude;
You can install artificial grass on your drive, but make sure there will not be vehicular traffic.
It means that you will convert your driveway into an artificial lawn, but it never means that you can drive a car over there.